Transitioning From Being Parent of One Kid to Being Parent of Two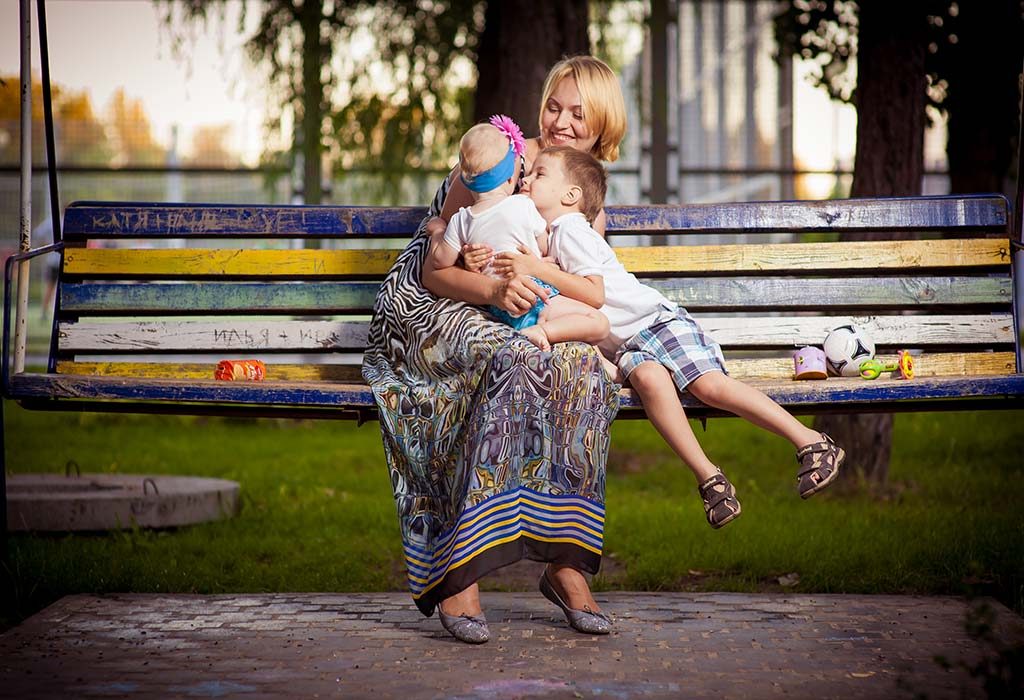 On 12th September 2018 when almighty blessed us with baby no 2 a baby girl, we were overwhelmed with joy. Its been 5 months now we have been parents to two beautiful cute kids. Honestly, the shift or transition from being a parent of one to being a parent of two was quite a ride. Like for me it felt as if it was switching from 1 to 10, because the word rest just kind of disappeared from our vocab,books,dictionary etc. No kidding here.
It took a while for me, actually quite a bit of time to realize that now we are family of 4 and however much help we get from family, friends etc. It is only us who are the primary source of fullfilling the needs of our little ones and so we are entitled to this non stop madness lol. I am laughing because it is pure madness ha ha.
Sleep
With baby no 1,we were so particular, like if baby is sleeping no one in the house talks loudly. You can only hear whispers. but with baby no 2. This is how it goes.
Baby tries to sleep. Suddenly there is a thud at the door.
Baby1: mamma have you seen my shorts?
Me: Yess in super soft tone in your drawer shona.
Baby1: mommy is baby sleeping.
Me: Yes she is almost fallen asleep
I see baby 2 closing her eyes almost.
Baby1: She can play with me mom?
Me: plz tumi jao ekhon. I am coming to play with you.
Baby1: Now can we play right now and then a little louder lets play cricket maa.?
Me: Eyerolls and I literally have this begging expression. Please son I am joining you soon. Let the baby sleep.
Baby1: yes she can sleep mom sure and he turns towards the door and turns back..Mommmmm come fast
There you go, baby no 2 is still wide awake and you repeat the entire process lol.
Family outing
My hubby tries to make conscious efforts to keep everyone happy at home..especially his lady love because he knows a peaceful head and heart will definitely raise beautiful minds..lol
Basically the truth is keeping your sanity with two little ones is quite an effort but we are trying our best 🙂
So he plans this day out. Well, so we step out with all our layering and sheilding, with hoodies, jackets, mufflers, gloves etc etc. I mean you just name a winter wear which we did not have with us. phew reaching the destination was cakewalk as both kids properly rested and fed followed by the planetarium visit. Now its time to return.
Heading to the restaurant before we head home. Baby1 shouts I am hungry and we are like " Honey just 15 mims we are reaching and will eat ur favourite pasta and burger".
Baby 2 wakes up and cries,she is hungry too. All this while we waited but she slept like an angel but she only had to wake up when we hit the highway you see and the crying nagging went on for a bit. I was still trying to concentrate on the fading music of sayoni " chain ek pal nahin chain ek pal nahi " lol which I could hear n I murmured wow what a song and what a wonderful timing lol thanks to FM radio.
Daddy darling parked the car somewhere in the middle and handed over some snacks to sonny while I started feeding dottie pie restaurant was 10 mins away still..but the magical chaos by now had become quite mystical to say the least so a hault was a must.
I winked looking at my hubby, we are doing good.
Photo sessions
First baby you are super obsessed with pics selfies.etc e
Hey we never got bored one bit so far doing it second time. Enjoying these selfies is precious.
But hey now more than all that we are basking ourselves in taking pics of siblings
You go to instagram and check you will see hashtags all over na na
Not my profile aise hi #siblinglove #Siblingbond swag you see ?
Shopping
You know when you have a boy as your first child and if you have preserved few clothes like we did so that we can make the second child wear them and take pics, its absolutely amazing. As long as they are infants and then there is this lovely feeling of joy,closeness or watever you wanna call it to see your second one darning a onesie of your first born. No that doesnt make you less shopping spree. I shop till I feel content for both.
So going back to what I had started writing transition from parents of baby 1 to parents of 2 kids is not only madness. It is immense joy, satisfaction and much more beyond words can express.
It is a constant process of providing of love, understanding, care ,warmth, affection and remember like they say the more the merrier? Cheers!
Disclaimer: The views, opinions and positions (including content in any form) expressed within this post are those of the author alone. The accuracy, completeness and validity of any statements made within this article are not guaranteed. We accept no liability for any errors, omissions or representations. The responsibility for intellectual property rights of this content rests with the author and any liability with regards to infringement of intellectual property rights remains with him/her.