15 Easy Recipes That Kids Can Make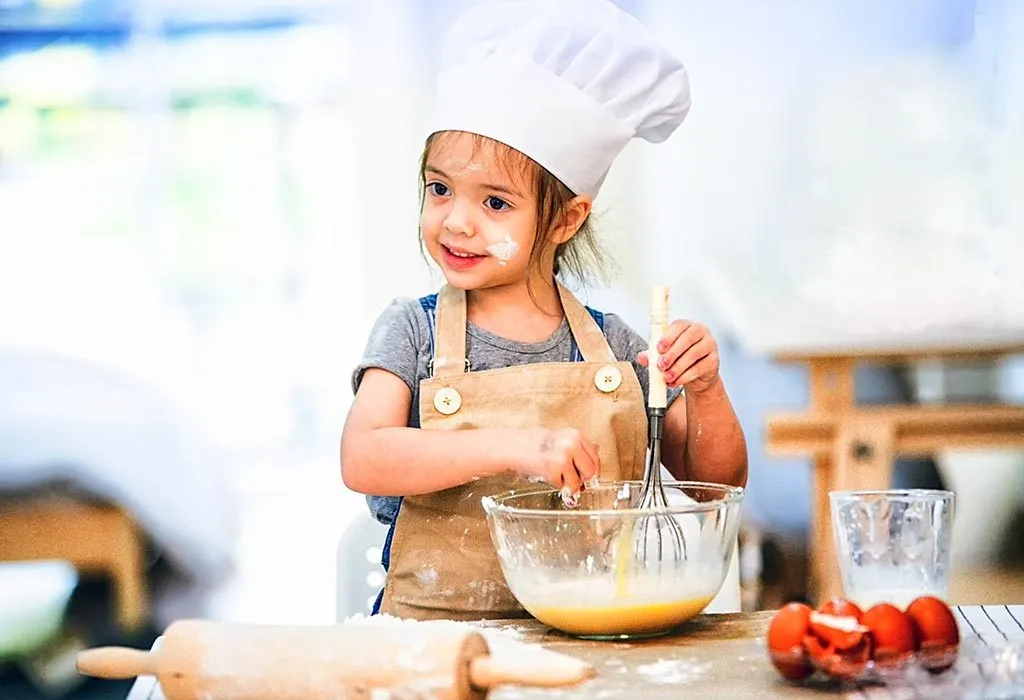 In this Article
Involving your kids while you cook is always fun, not only does it help your child learn some valuable life skills, but it also gives you something to bond over. When it comes to the kitchen, it is best not give your child a free rein, he should always cook under your supervision. First, let him assist you and then you can teach him some easy-to-make food recipes that your kid may try on his own.
Some children fuss when it comes to eating vegetables, but if you involve them while making a particular dish using those vegetables, they won't fuss at all. Allowing your child to have a say in what ingredients should go into certain things will make it fun for him, and he will start eating fruits and vegetables.
Quick and Easy Recipes That Children Can Make By Themselves
When getting your child involved in cooking, start with recipes that are easy for them to get the hang of as getting something right will make your child more enthusiastic about trying it again and perhaps even branching out a bit more.
So what are you waiting for? Here are some easy cooking recipes for kids:
1. Carrot and Chutney Sandwiches
Carrots are packed with nutrients and are pocket-friendly too. Here we have a very simple carrot and chutney sandwich recipe that your little one will be able to make and enjoy any time.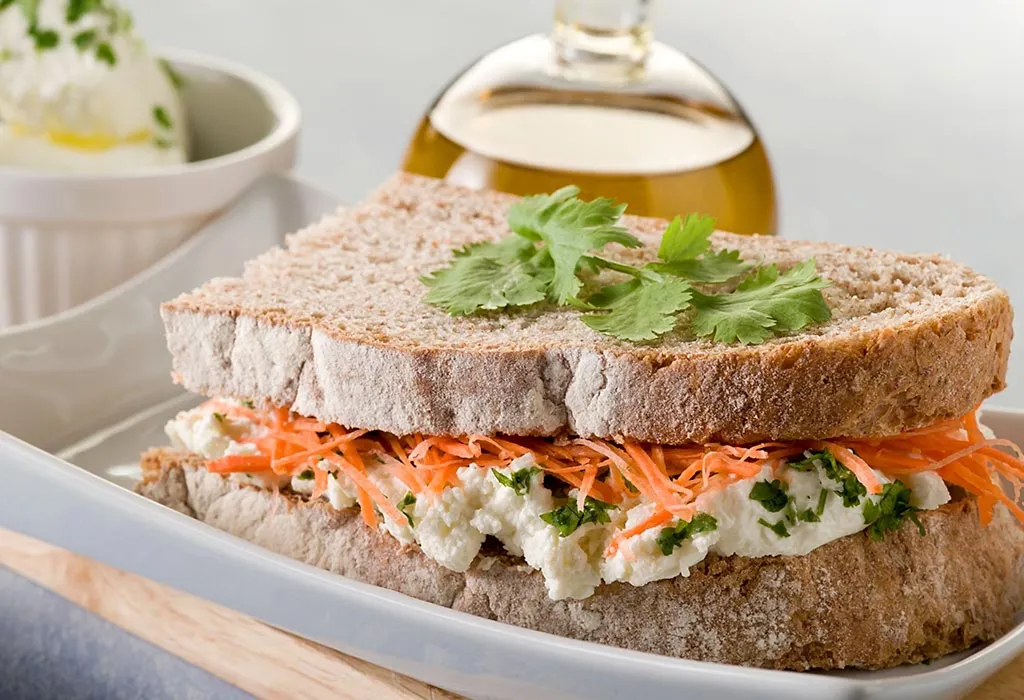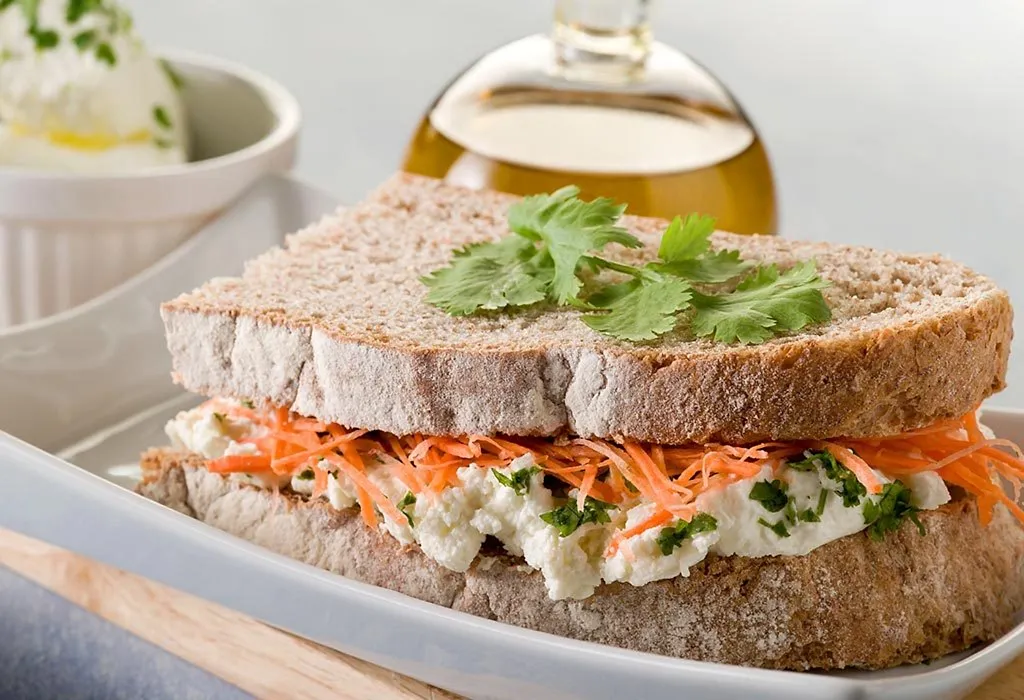 Ingredients
One cup of grated carrots
Four tablespoons of green chutney
Twelve slices of whole wheat bread
Two tablespoons of mayonnaise
One cup grated paneer
Salt
Time Needed: Twenty minutes
Servings: Serves Four
How To Make:
In a bowl, take the grated carrot, add mayonnaise, salt, and mix well.
Add grated paneer, green chutney, and salt to taste in another bowl and mix well.
One sandwich will require three slices of bread. Take one slice of bread and spread the carrot chutney mixture.
Cover it with another slice of bread and then spread the green chutney and paneer mixture on that slice, and finally place the last slice of bread on top.
Trim off the crusts and enjoy.
2. Noodles With Chicken
If your kids enjoy eating oriental style dishes, try out this Noodles and Chicken recipe which even contains peanut butter. This dish is delicious and healthy. However, kids should make this recipe under adult supervision. In fact, a child will need your help to prepare this recipe.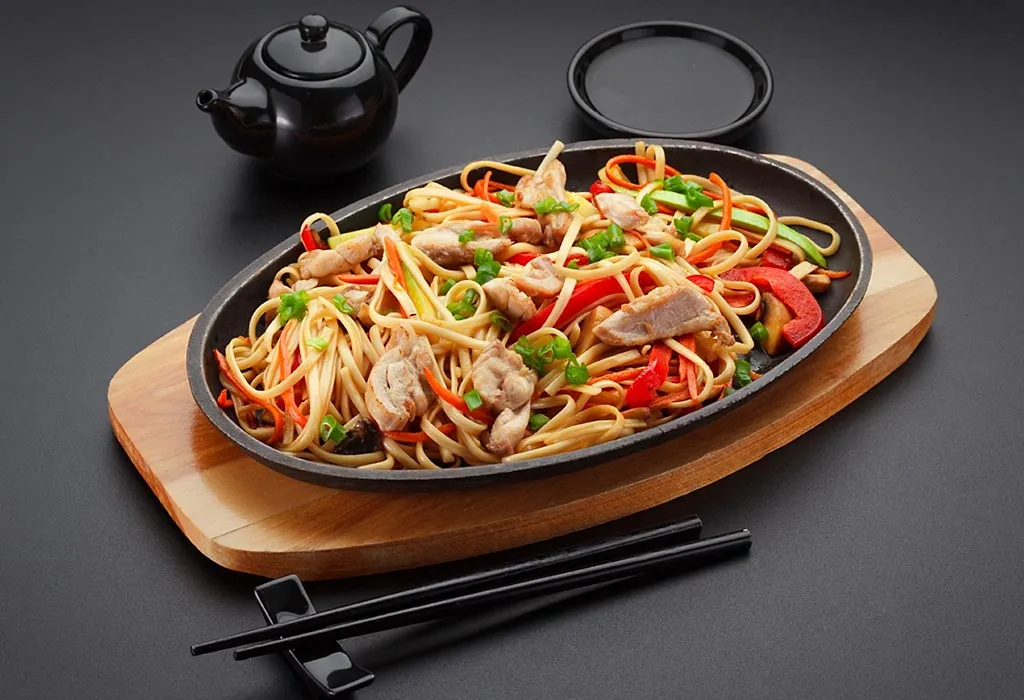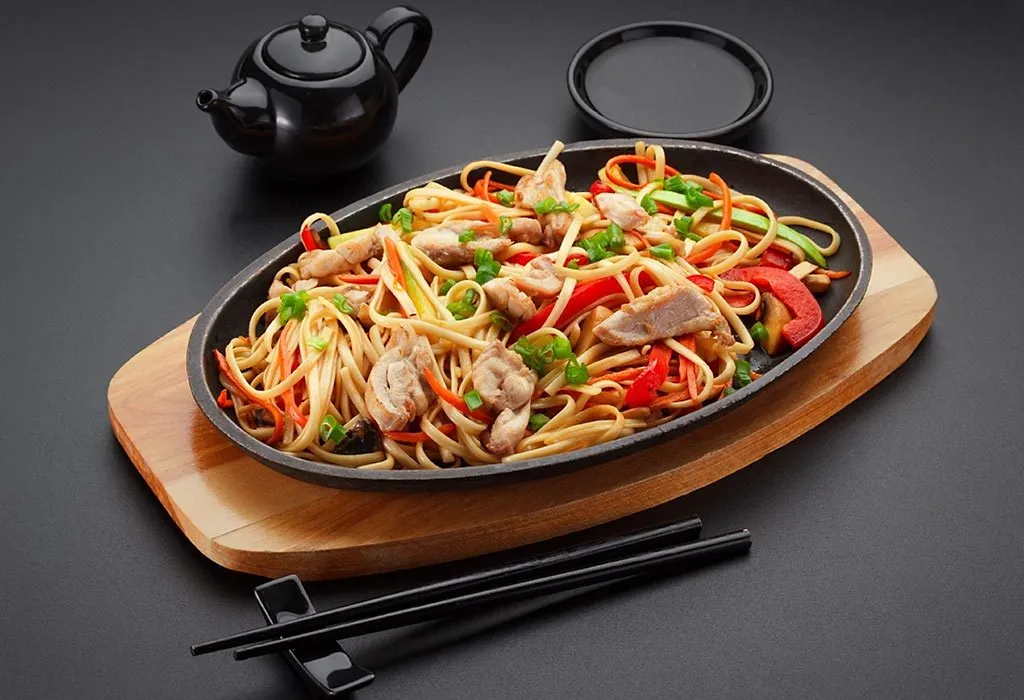 Ingredients
500-gram packet of thin rice noodles
900-grams of rotisserie chicken
One carrot
One seedless cucumber
Half a cup of creamy peanut butter
Two tablespoons of soy sauce; low sodium
Time Needed: Half an hour to forty-five minutes
Servings: Four
How To Make
Bring water to a boil, and then dunk the noodles in; turn off the flame, and let it sit for 30 mins.

Later drain them in a colander. Here kids should take their mom's help.
You should help your child to shred the chicken meat, leaving out the bones and the skin. Mix noodles and chicken.
Make strips of the carrot and the cucumber using a vegetable peeler.
In another bowl, mix together some peanut butter and soy sauce with six tablespoons of water until it is smooth.
Divide the noodles into four bowls and then top with the sauce and dressing of carrots and cucumber.
3. Chicken Tikka Sandwich
Chicken tikka is a favourite comfort food. This dish is the perfect one to teach your kids how to get creative with leftovers.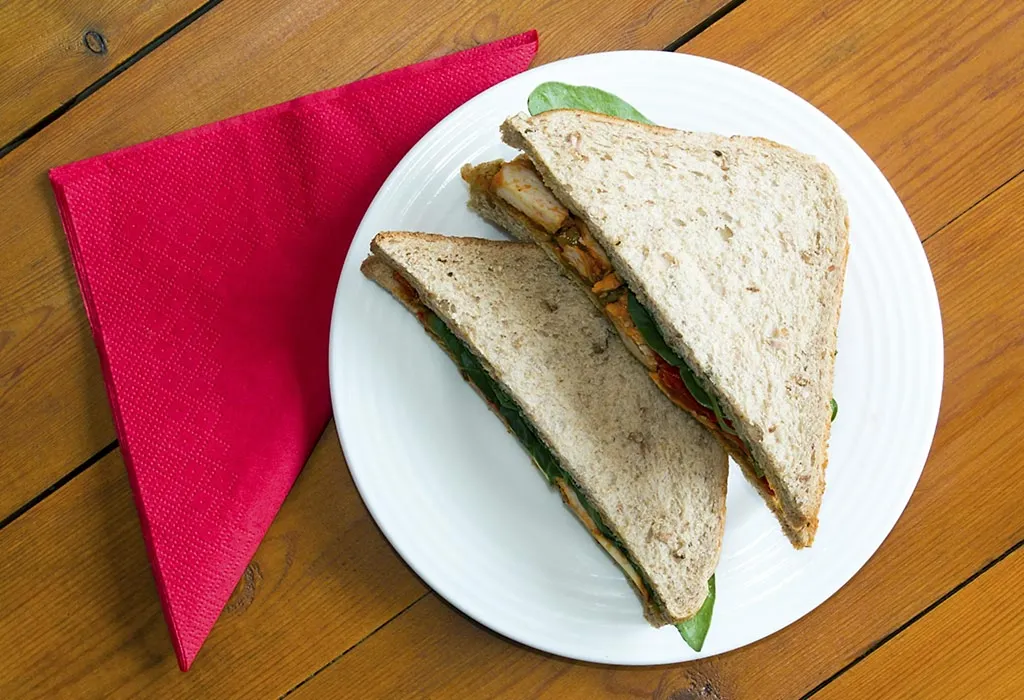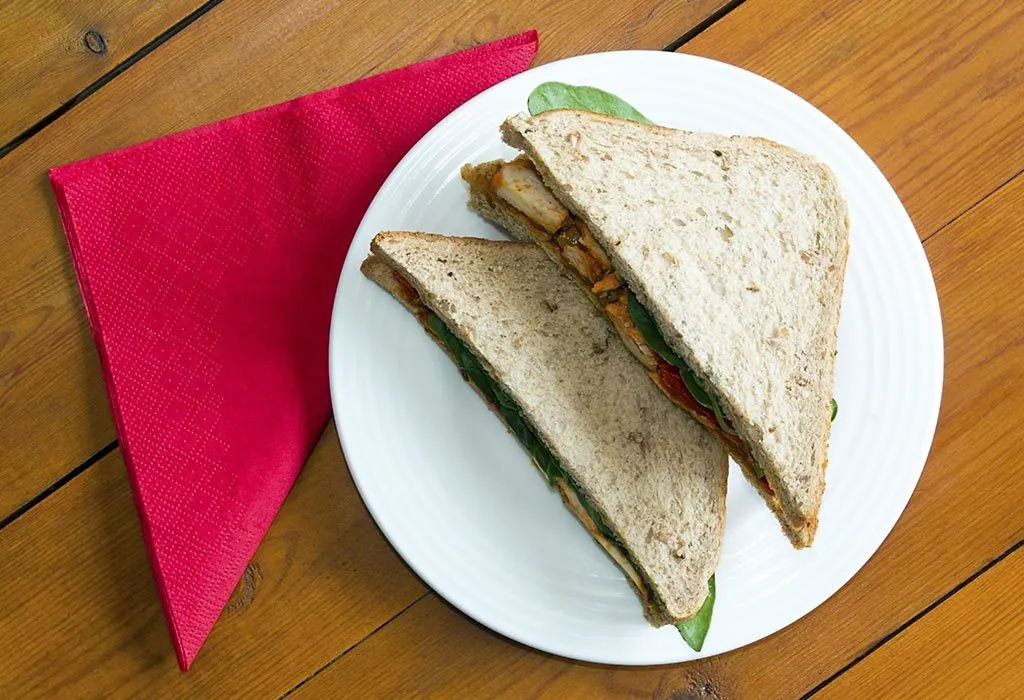 Ingredients
More or less 12 ounces of leftover chicken tikka
Four slices of sandwich bread or two chapattis
Four tablespoons of butter
One large onion, thinly sliced
Lime juice
Chaat masala
Four to five tablespoons of mint and coriander chutney
Time Needed: Ten minutes
Serving: Serves two
How To Make
Place the onion slices into a bowl and squeeze lime juice over it.
Add the chaat masala to it and mix well.
Lay the slices of bread on a plate and spread butter on them. You can even use a thin layer of mayonnaise if you like. Spread a generous amount of the mint chutney on the top of it. Do the same if you are using chapattis.
Layer the chopped chicken tikka on two of the bread slices or chapatis.
Place onion mixture on the slices.
Place the remaining two slices of bread on top of the two loaded ones, and your Chicken tikka sandwich is ready! If you have been using chapattis, roll them up, and enjoy.
4. Papad Bhel
Another easy and healthy snack that your child can learn to fix for himself.
Ingredients
Four papads
Four cups of puffed rice
Two medium sized potatoes, boiled and peeled
Two tablespoons of chana masala
Half a tablespoon of tamarind paste
Two teaspoons of green chutney
Two tablespoons of coriander leaves, chopped
For garnishing, use half a cup of sev
Time Needed: Twenty minutes
Servings: Serves four
How To Make
Chop the potatoes into cubes and put them into a bowl.
Add tamarind paste, green chutney, and puffed rice to it.
Take fried papads and break them into small pieces.
Mix all this and put some chaat masala and salt to taste.
Again mix, and sprinkle some sev and chopped coriander.
Your papad bhel is ready.
5. Paneer Mac
Easy and delicious, this will be something that your child can make really quickly. Not only is it quick, but it is absolutely delicious and so simple!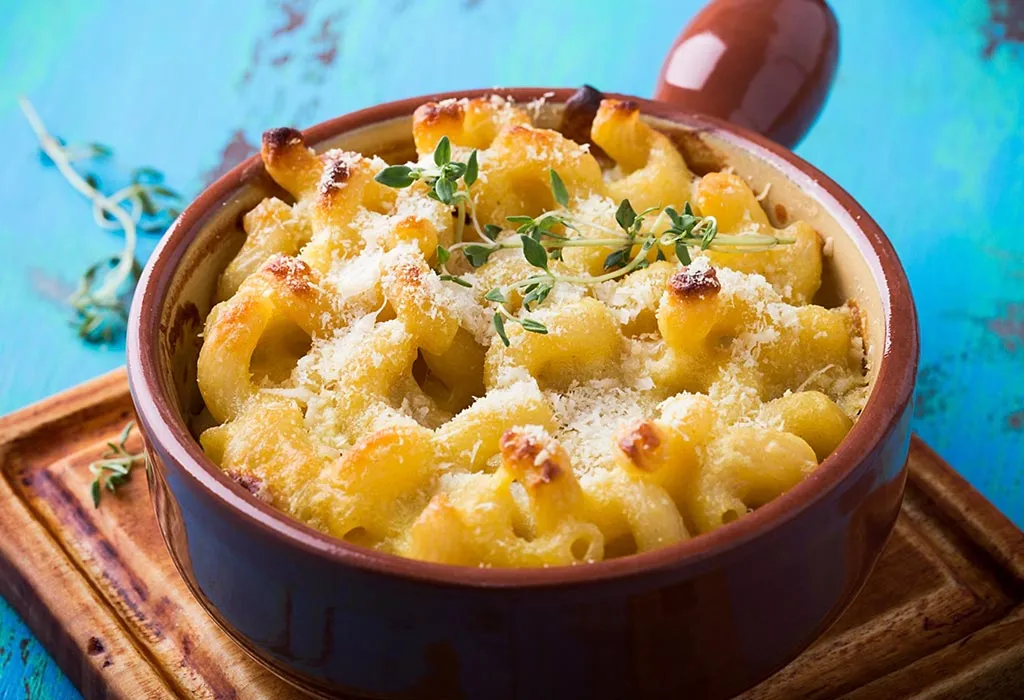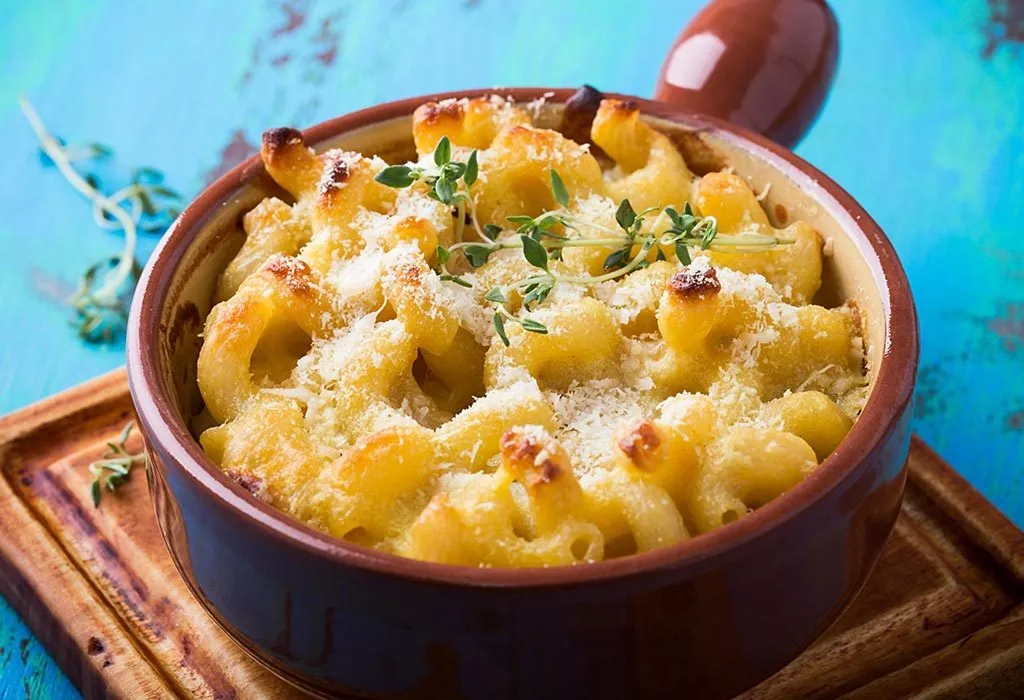 Ingredients
½ pound macaroni
Shredded paneer
One cup milk
One small capsicum (chopped)
Salt
Pepper
Water
Time Needed: Ten minutes
Serving: Serves four
How To Make
In a large microwave-safe bowl, take water and place macaroni in it and microwave for about three minutes.
Remove the bowl of macaroni and stir.
Microwave for another two minutes then stir the mixture.
Microwave it for yet another minute and stir. By now the water will get absorbed into the macaroni.
Add milk, paneer, and capsicum and microwave for another couple of minutes.
Take the bowl from the microwave and stir, again microwave for another minute.
Lastly, take the bowl out, season with some salt and pepper and mix well. Your panner mac will be ready.
6. Curd Rice
We all love eating curd rice and kids can make this dish using leftover rice.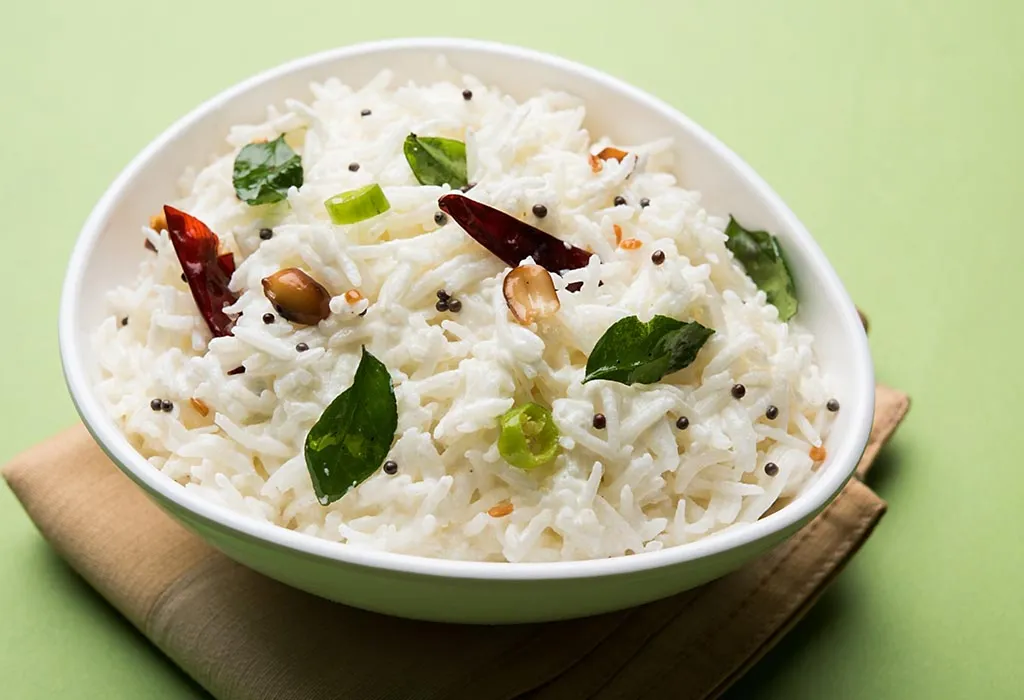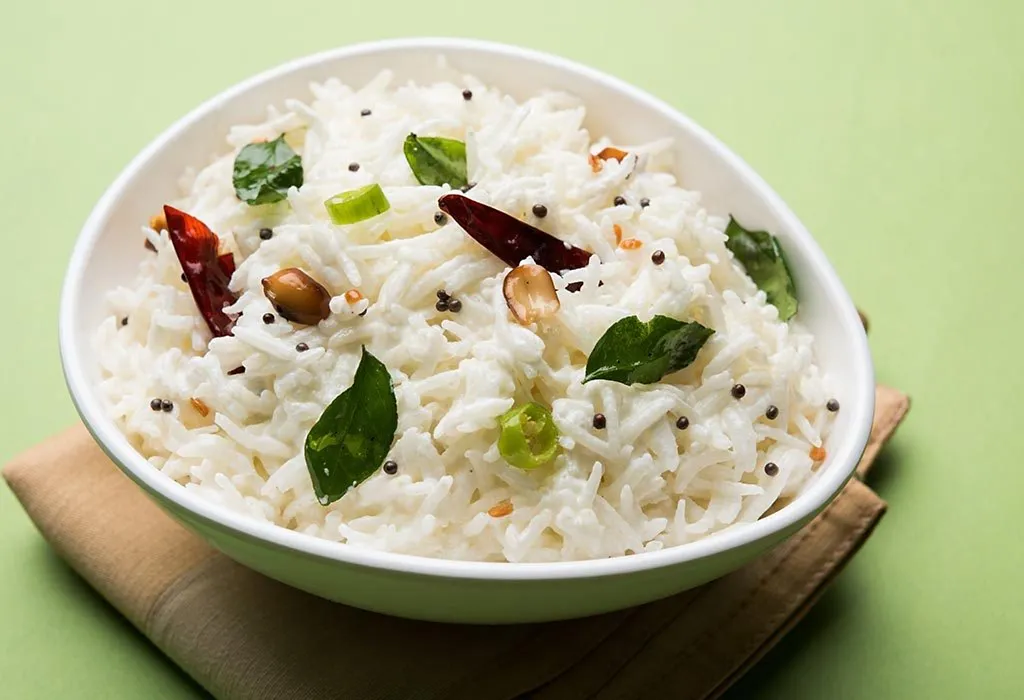 Ingredients
One cup of rice
Two cups of water
One cup of curd
Three tablespoons of cooking oil
1 teaspoon of mustard seeds
A few curry leaves
Two to three Kashmiri chillies
Chopped up coriander leaves for garnish
Salt to taste
Time Needed: One hour
Servings: Serves two to four
How To Make It
Help your child to make rice or he can take leftover rice.
Set the rice aside for a couple of hours and then add curd to it. Add salt to taste.
Heat up some oil and then add mustard seeds, Kashmiri chillies and the curry leaves. Wait for them to splutter.
When the chillies turn a bit dark, add the mixture to the rice and mix everything really well.
Garnish the dish with the coriander leaves and serve with pickle, chutney or another side dish.
Note that this dish should be prepared under adult supervision.
7. Mug Pizza
Does your child love pizza? Save time and money by making this tasty little treat. The recipe below is enough for one cup, so just make as many cups as you want. This basic recipe can be tweaked by your child and is the perfect one for getting them all involved in the preparation process. They can each choose whatever toppings they want in their pizza mugs.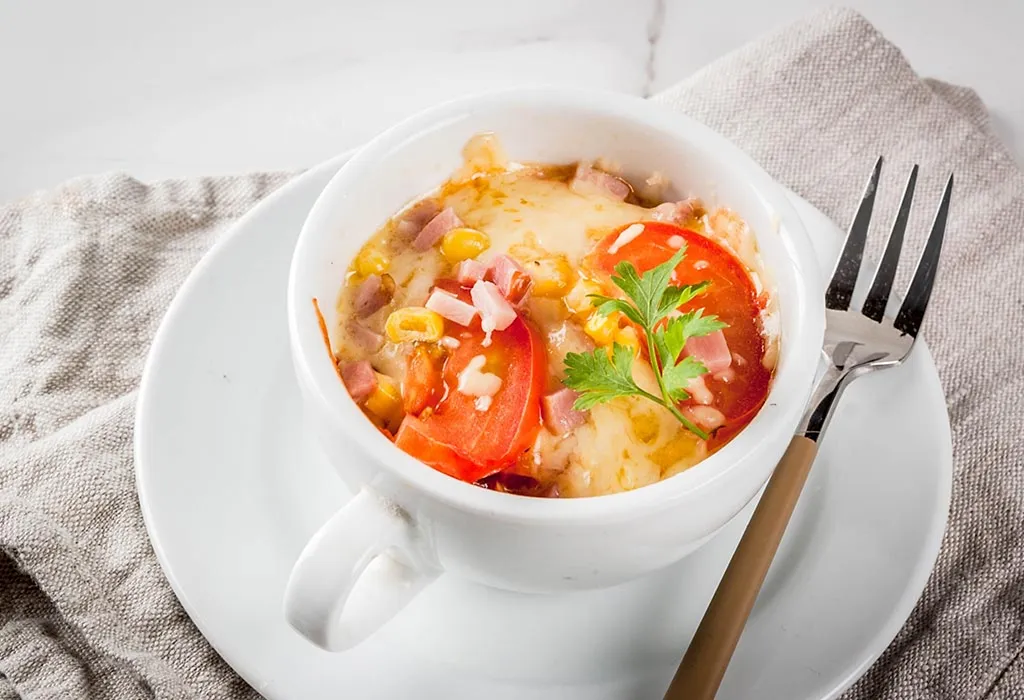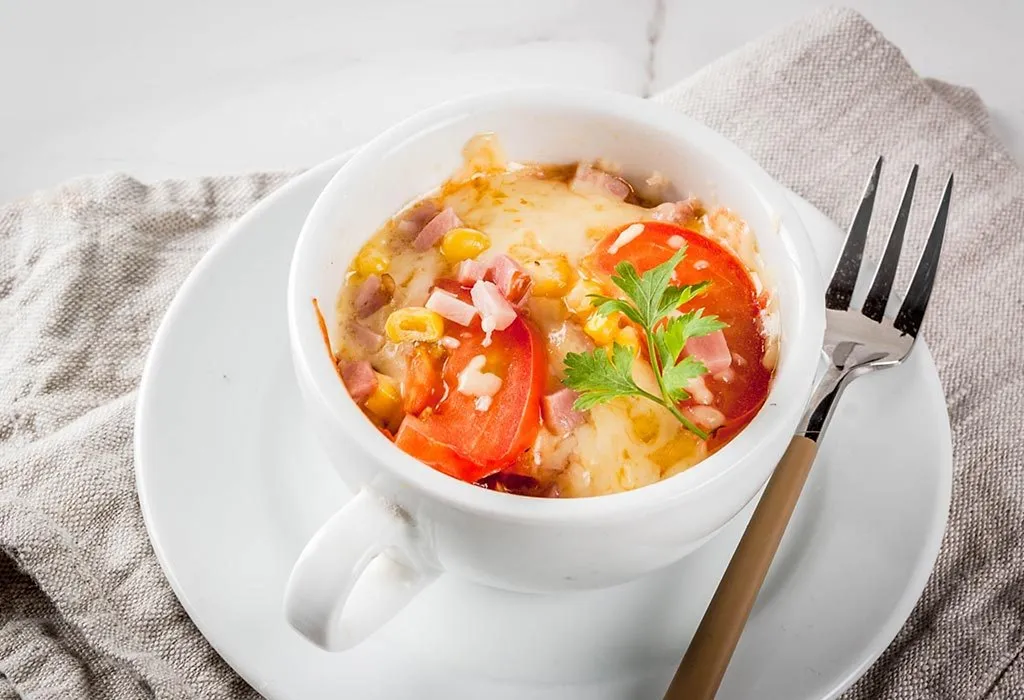 Ingredients
4 tbsp. all-purpose flour
1/8th tsp. baking powder
1/16th tsp. baking soda
1/8th tsp. salt
Three tbsp. milk
One tbsp. olive oil
One tablespoon marinara sauce
One tbsp. shredded mozzarella cheese
Five mini pepperoni
½ tsp. dried herbs
Time Needed: Fifteen minutes
Servings: One
How To Make
Take a microwave safe mug and mix together the flour, baking soda, baking powder, and salt.
Also, add oil and milk, and then mix well.
Spoon some of the marinara sauce onto the batter and spread it evenly.
Sprinkle cheese, pepperoni, and dried herbs and then put it into the microwave until the topping rises and bubbles (about a minute).
Let it cool and then enjoy.
8. Cheesy Apple Sandwich
An apple sandwich may sound a bit strange, but it tastes yum and your kids can whip up nice and easy. Apples are a powerful source of antioxidants, so you must try this apple sandwich recipe now.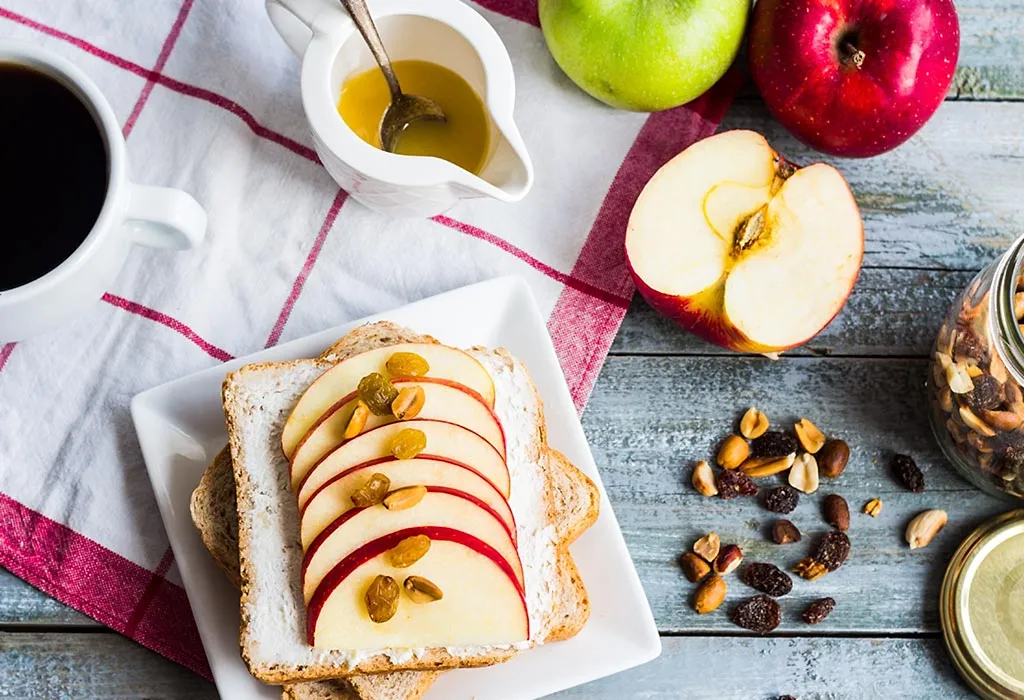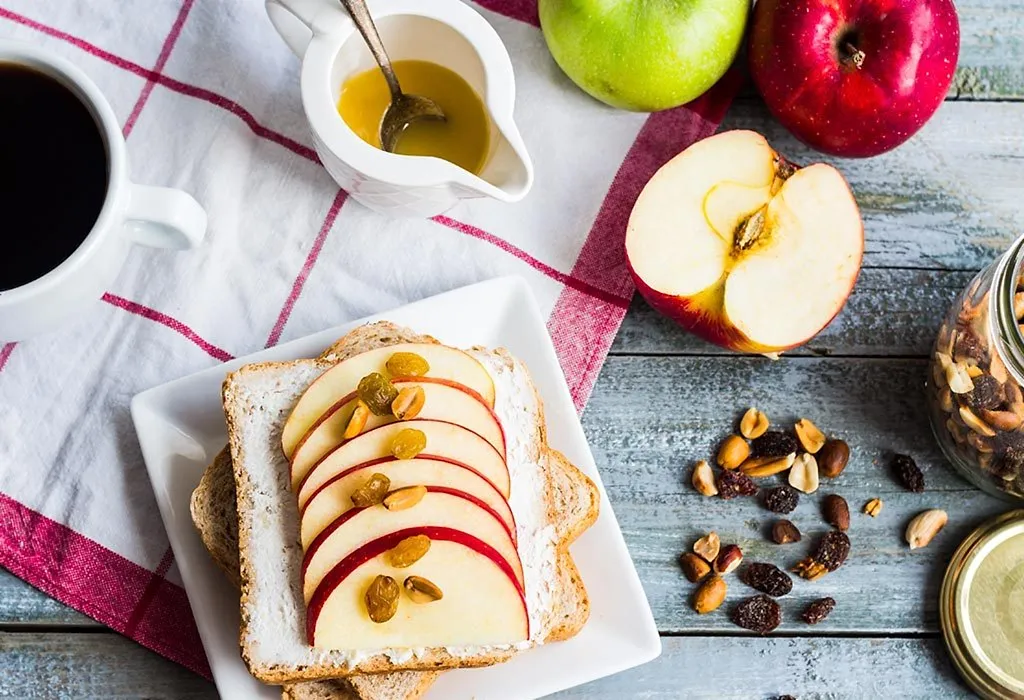 Ingredient
Four slices of whole wheat bread
Two slices of paneer
Sliced cheddar cheese
Apple slices
Butter
Time Needed: Five Minutes
Servings: Serves two easy cooking recipes for kids
How To Make
Spread some butter on one side of the bread.
Place sliced cheddar cheese on the two bread slices, then place apple slices on them, and then paneer slice.
Place the other two slices of bread over the top and butter the upper side of the sandwich.
Melt some butter in a pan on medium and add your sandwich to it, buttered side up. After a minute, change the side and toast it to preference.
9. Scrambled Egg
This easy recipe makes for a quick and healthy breakfast with minimal effort. All you will need to do is mix the ingredients and place it in the microwave. Take a microwave safe mug and make this recipe.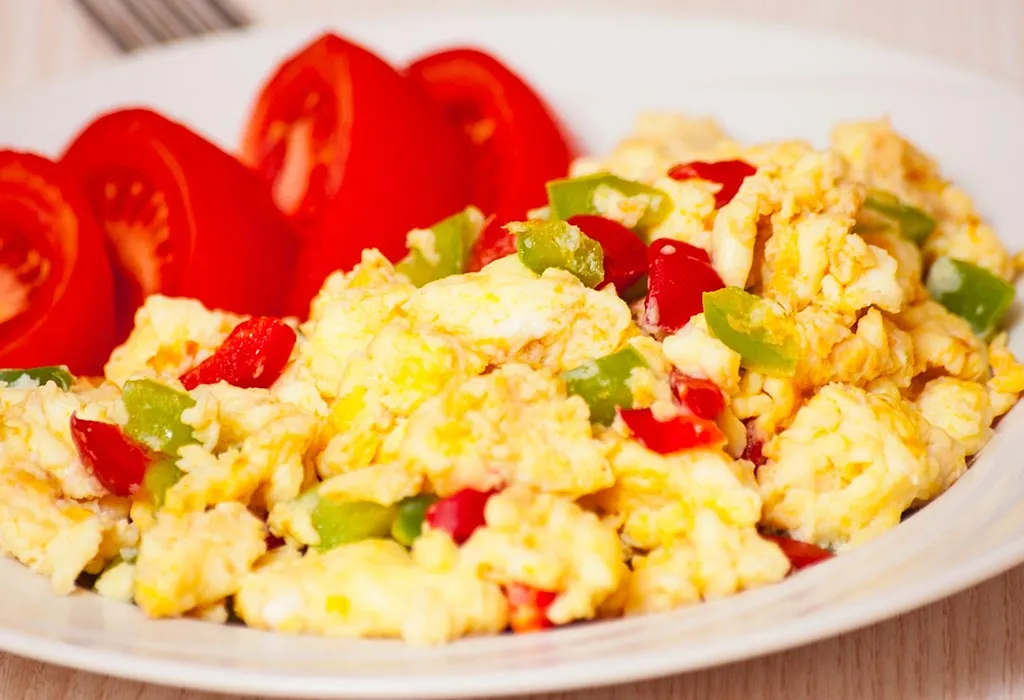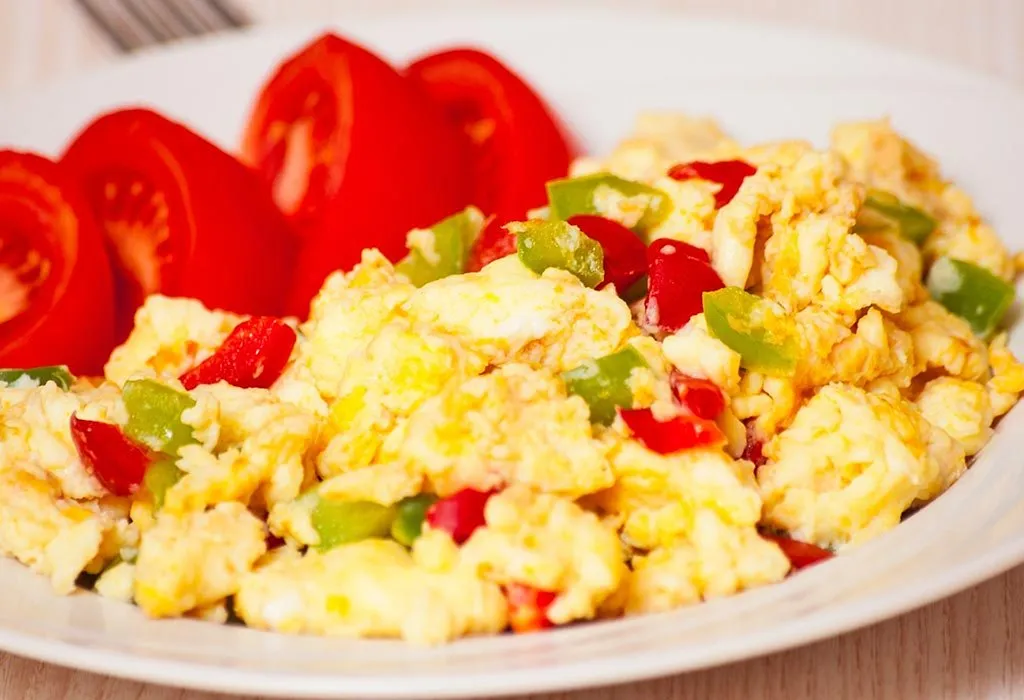 Ingredients
Time Needed: Two minutes
Servings: One
How To Make:
Grease the inside of a microwave-safe mug.
Beat the eggs and milk.
Add shredded cheese to it.
Microwave for ninety seconds.
Add salt and pepper to taste.
10. Banana Strawberry Smoothie
Rich in fibre, vitamins, and minerals, this is sure to be a favourite with your little one.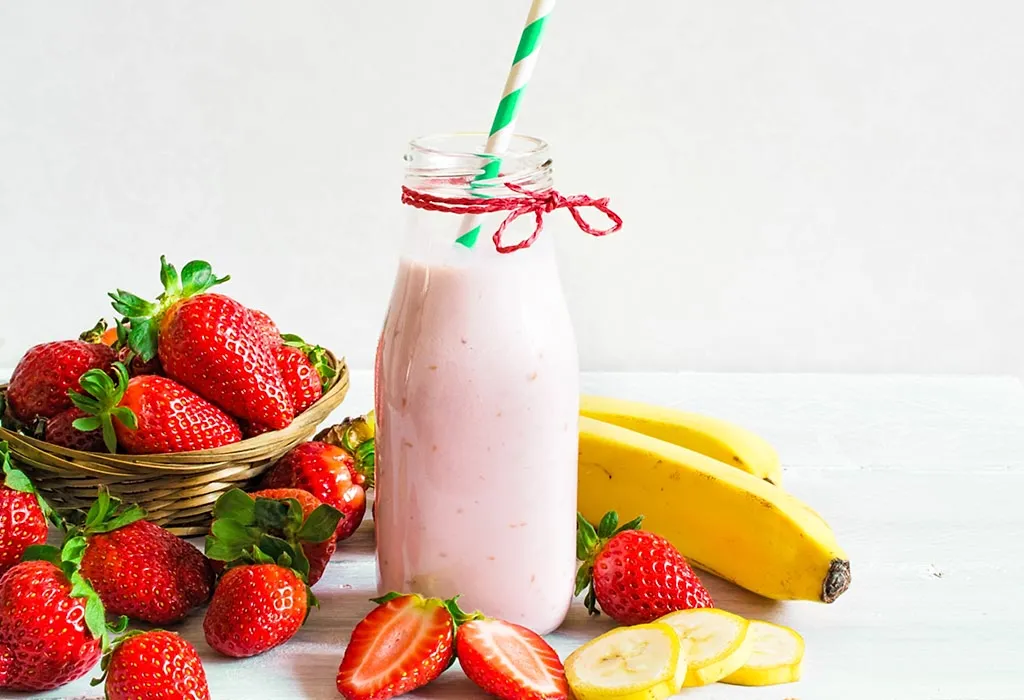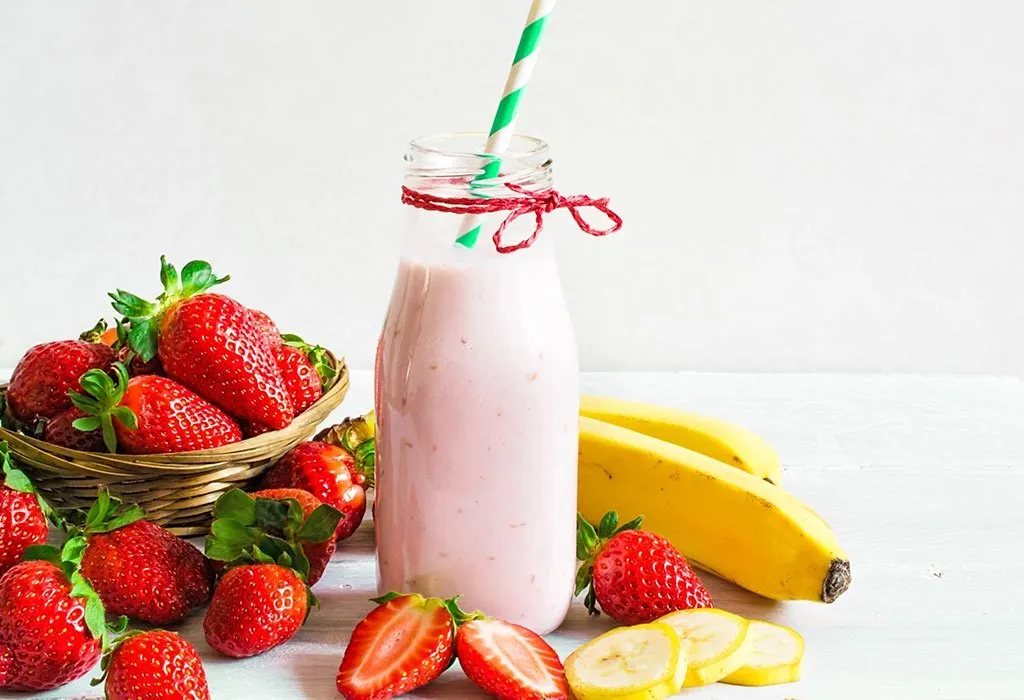 Ingredients
1 banana, chopped
1 cup frozen or fresh strawberries, chopped
2 cups orange juice
½ cup milk
2 tablespoons sugar
Time Needed: Two minutes or less
Servings: Serves one
How To Make
Put everything in a mixer and blend the same.
Your banana smoothie is ready.
Kids should make this recipe under adult supervision. You must help your child to use the mixer.
11. Choco Chip Cake in a Mug
Children love eating cakes, and when it involves choco chips, they simply cannot resist it. Choco chip cake is something that they can whip up if they have a craving for cake when there isn't any at home. This recipe is basic, and if your child likes chocolate, it can be tweaked by adding some chocolate powder to the batter.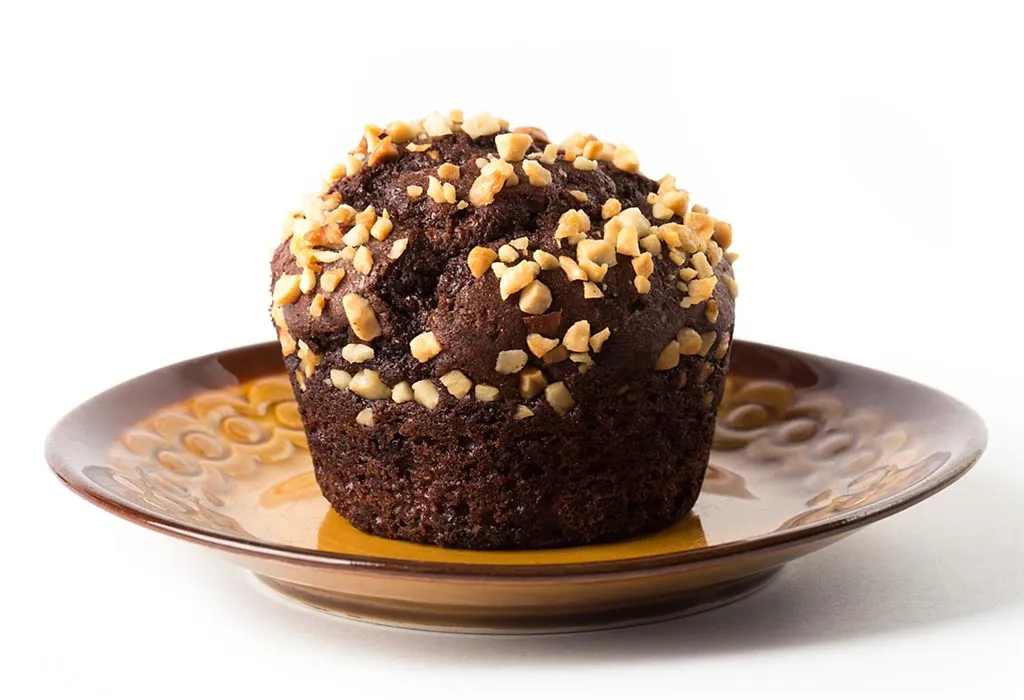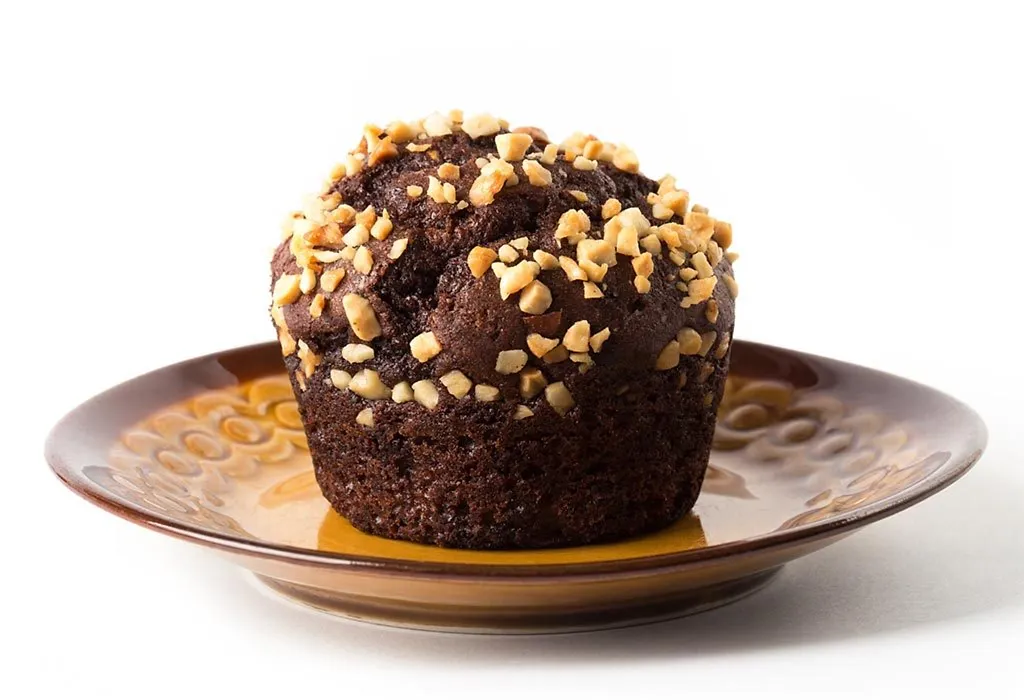 Ingredients
4 tbsp. all-purpose flour
2 tbsp. brown sugar
¼ tsp. baking powder
3 tbsp. milk
1/8th tsp. vanilla essence
½ tbsp. vegetable oil
2 tbsp. semi-sweet chocolate chips
Time Needed: Ten Minutes
Servings: One
How To Make
Mix everything (except chocolate chips) into a microwave-safe mug until there are no lumps in the mixture.
Stir in half the chocolate chips.
Sprinkle the rest of choco chips on top.
Microwave for about one minute.
Cool and enjoy.
12. Banana Mug Cake
This makes for a lovely dessert and is very healthy. Who can resist a delicious dessert that can be made in a few minutes.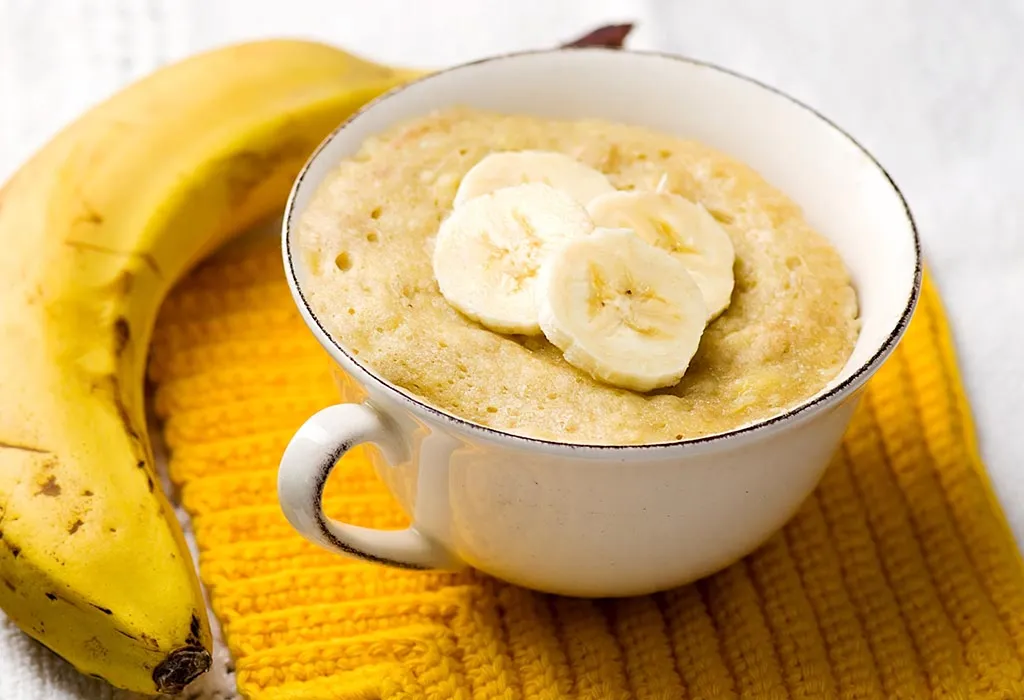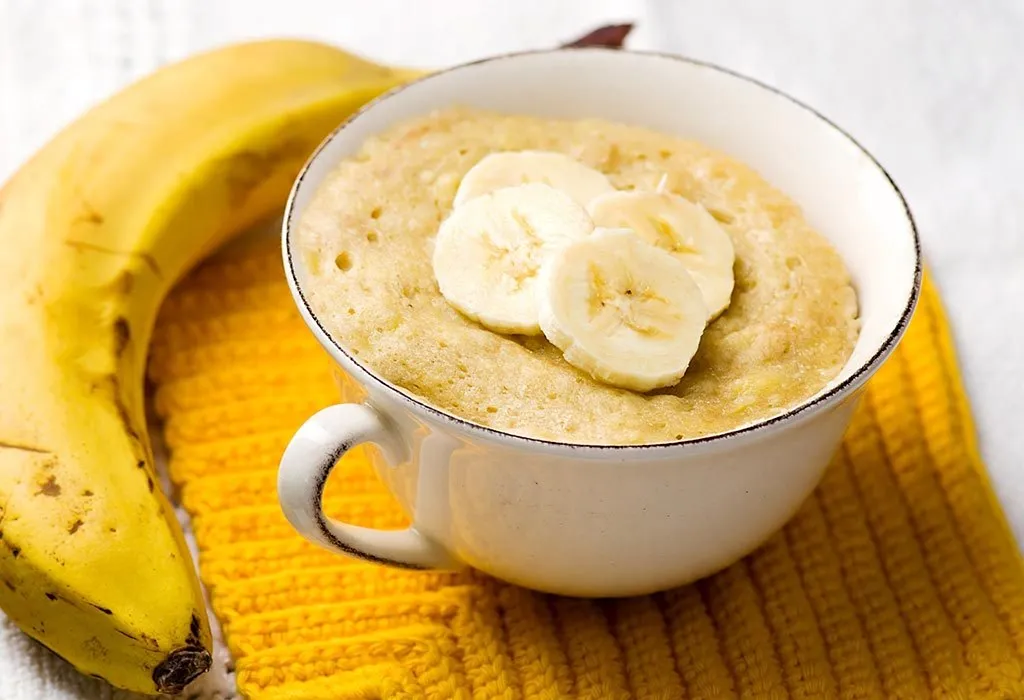 Ingredients
1 ripe, medium banana (cut half into slices for garnish and use the other half in the recipe)
1 tbsp. almond butter
1 egg white
½ teaspoon vanilla extract
4 ½ tbsp. oat flour
¼ tsp. baking powder
¼ tsp. ground cinnamon
¼ salt
Time Needed: Ten minutes
Servings: One
How To Make
Place half the banana in a microwave-safe mug and mash it well.
Mix in almond butter, the egg white and vanilla extract.
Add oat flour, baking powder, salt, and ground cinnamon.
Mix until everything is blended together nicely.
Microwave on high for about one minute or until the middle of the cake is firm.
Top banana slices and you can also sprinkle on some cinnamon powder.
13. Tofu Smoothie
Tofu is a good low-calorie form of protein so you can add a bit of tofu for a healthier smoothie. Your child can substitute the fruits in this recipe with the ones he likes.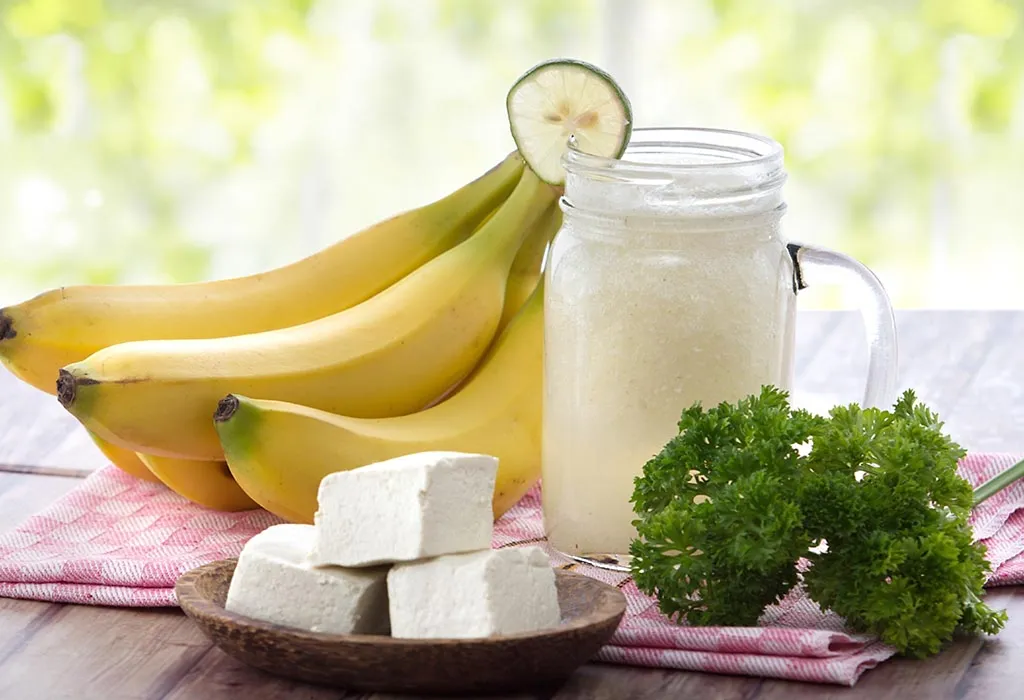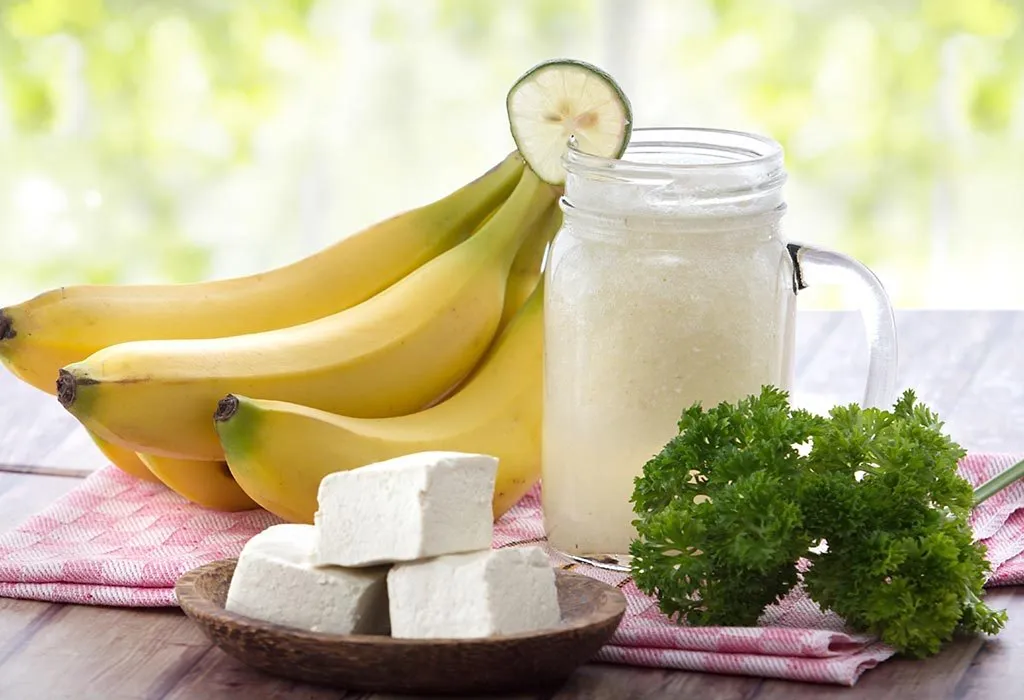 Ingredients
½ cup tofu
1 banana/peach
2 cups orange juice
8 oz pineapple, along with the juice
½ cup ice cubes
Time Needed: Two minutes or less
Servings: Serves two
How To Make
Add all the ingredients to the mixer and blend until smooth.
However, make sure that you help your child while using a mixer.
14. Grape Smoothie
Grape smoothie tastes delicious and is easy to make. It involves grapes which are widely considered to be the queen of fruits. Red or purple berries are rich in anthocyanins, which help in fighting cancer, losing weight, and in improving the health of the heart. Here is how you can make it.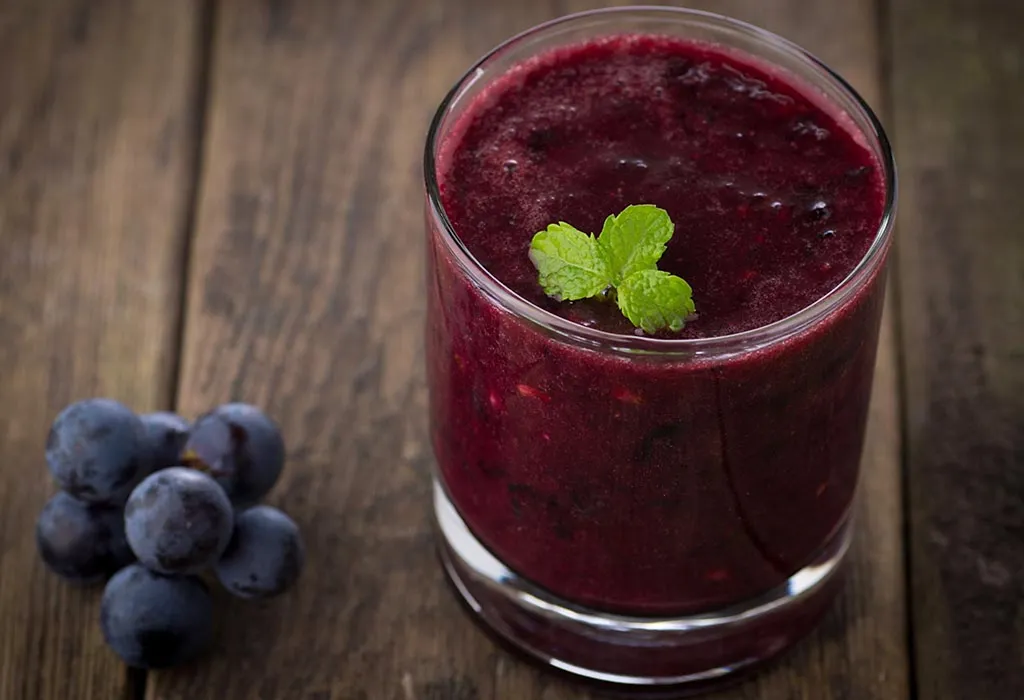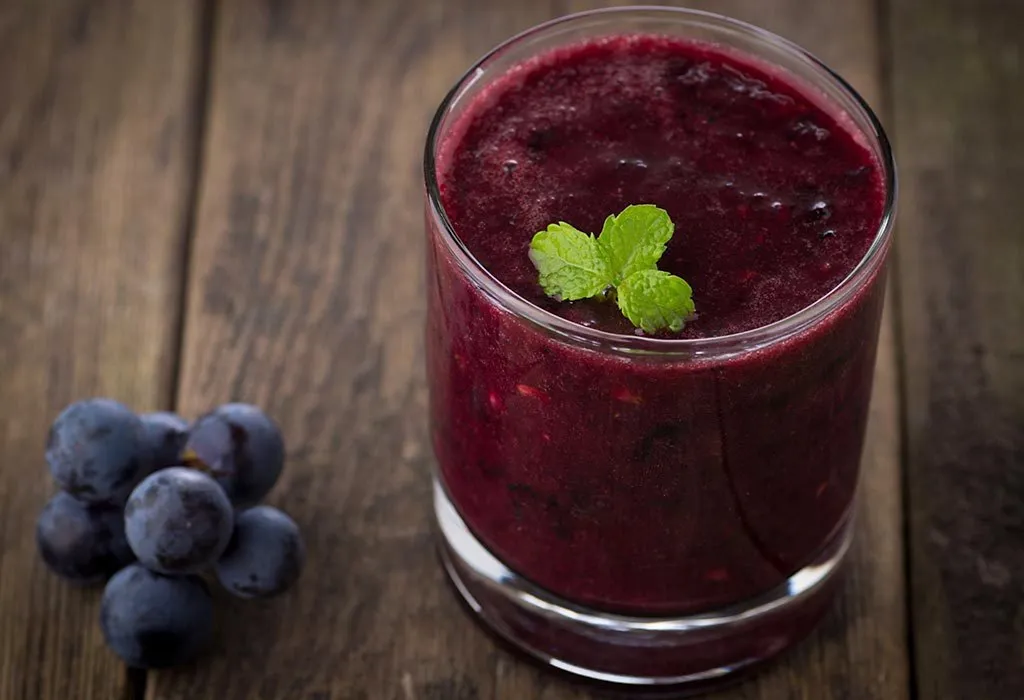 Ingredients
2 cups of grape juice
1 cup of blueberries
2 cups of either plain or vanilla yoghurt
Time Needed: Two minutes or less
Servings: Serves two
How To Make
Put everything in a mixer and blend it.
Top the smoothie off with some whipped cream and it is ready.
Again, kids should make this recipe under adult supervision.
15. Chocolate Banana Sunday
Kids will love Chocolate Banana Sunday. And, it is one of the fun ways to make your child eat bananas. Here is how you can help him make it.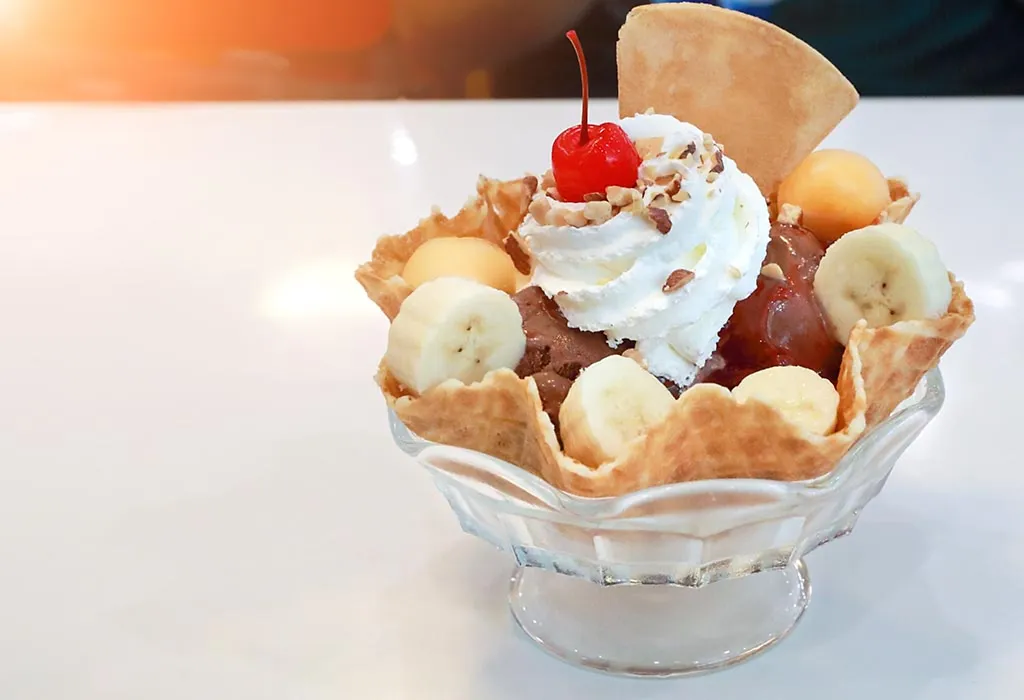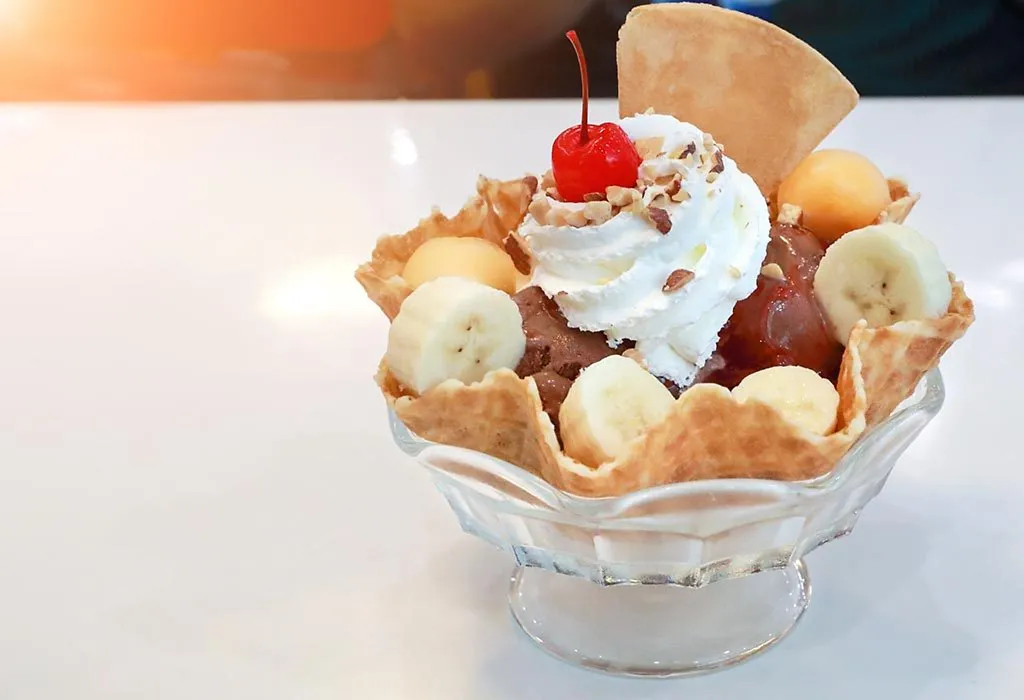 Ingredients
Four small bananas
One pint of vanilla ice cream
¼ cup chocolate sauce
¼ cup crushed walnuts/shredded coconut
Time Needed: Ten minutes or less
Servings: Serves four
How To Make
Peel and slice the bananas.
Scoop some vanilla ice cream into four bowls.
Layer with banana slices, pour some chocolate sauce, and top it with nuts and enjoy.
Teaching your child to cook can prepare him for the future. He will learn to make healthy choices with limited sources and will also understand the value of food. Making a dish look attractive using his creativity will also boost his confidence.
Moreover, your child will not need to depend on processed food because he will know his way around the kitchen and will have some of the family recipes with him. Cooking is a way of passing on secret ingredients and family recipes, something that will play an important role in his life as most people form the best moments while feasting and celebrating.
When kids indulge in cooking, their eye-hand coordination improves. It even helps in the refinement of all their senses. Trying out some of these recipes will prove advantageous for body smart-oriented as well as word smart-oriented kids. To work on your child's other 'smarts', try FirstCry Intellikit – active learning for little ones.
Start small and allow your child to try out new recipes. Kids are fast learners and love to experiment with anything they get their hands on so you can expect some pretty interesting meals adorning your dining table. Before you know it, you will have a little master chef in your home.
Also Read: Quick and Healthy Cheese Recipes for Kids