15 Best Pregnant Belly Painting Ideas
In this Article
Pregnancy is a wonderful time in a woman's life and one way that you can make the process more fun and special is through cute pregnant belly paintings. Make your photoshoot more creative and also fun with maternity belly paintings. Read on for some unique and fun belly painting ideas.
Creative Pregnancy Belly Art
Decorating your baby bump with colourful designs is a fun idea for pictures of family events, or even if you wish to announce your pregnancy to your loved ones. Here are some great belly painting design ideas!
1. Coming Soon Belly Painting
Here's a pregnant belly painting idea to announce when your little one will be born!
2. One-Eyed Monster Painted Belly
A cute idea for a baby bump painting.
3. Foxy Mama Painted Belly
For animal and wordplay lovers, this one is a must.
4. U.S.A Born Painted Belly
Patriotism at its best! This belly painting idea is a true winner.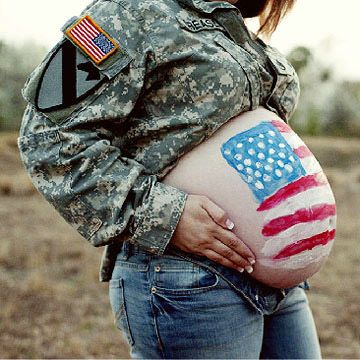 Source: Pinterest
5. Cookie Monster Painted Belly
Who doesn't love the Cookie Monster?
6. X-Ray Vision Painted Belly
A clever body paint for a pregnant belly.
7. Mother Earth Belly Painting
This one is for all the nature lovers out there.
8. FIsh Bowl Painted Belly
The shape that fits most naturally, this fish bowl belly painting idea is beautiful!
9. Lion King Simba Belly Art
All Disney fans will love this! Also, how cute is baby Simba?
10. BasketBall Painted Belly
Sports fans will enjoy this cute idea.
11. Painted Watermelon Belly
A cute idea that's easy to execute, this one can be done by beginners as well.
12. Mom in the Moon Belly Art
This one is perfect for mothers who love space and galaxy-themed paintings.
13. Unicorn Painted Belly
Here's one of the more imaginative baby bump painting designs!
14. Painted Sunflower Belly
This one works perfectly for photoshoots! The yellow is sure to stand out.
15. Winnie the Pooh Belly Art
Another super cute idea that most moms will love!
We hope our list has helped you decide how you are going to spruce up your pregnancy photoshoot. This is fun and games but be sure that the paint you use is safe for pregnant bellies. All the best and have fun!
Also Read:
B Shaped Pregnant Belly
Belly Size while Pregnant
Week by Week Pictures of Pregnant Belly