26 Easter Craft & Activities Ideas for Kids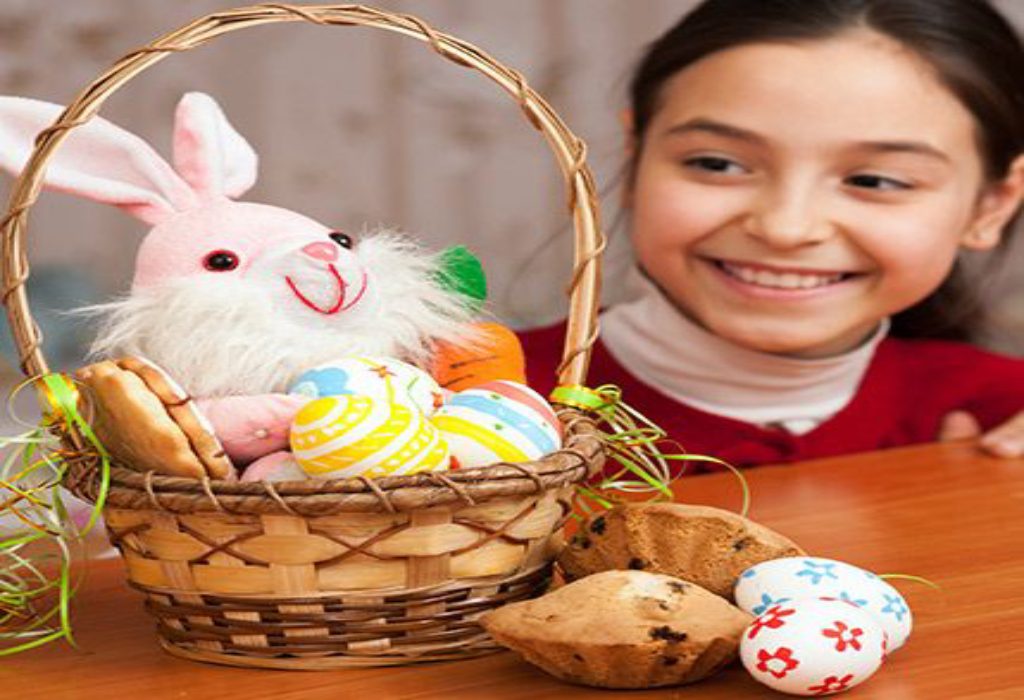 It's beautiful weather outside, and we can already see many hopping bunnies enjoying the early summer sun. It's Easter this April 12! How about planning a day full of fun art and craft activities with your kids?
Easter is celebrated every year to mark the joyous occasion of the resurrection of Jesus Christ. Keeping with the fervour and cheer of the day, the symbols of Easter are also happy and reminiscent of spring. This year, get some of this joy home simply by putting together some art and craft supplies, coupled with a lot of creativity.
Whether your child is most fascinated with the bunnies (as mischievous as he is!), the ladybirds, or the good old Easter eggs, we have something for children that they will absolutely love!
Easter Craft Activities for Toddlers
1. Ladybird Eggs
Get some plastic eggs and poster paint. Keep the eggs in a sitting position and help your kids paint them a vibrant shade of red and black, as shown. As real as life and among the easy to make Easter crafts!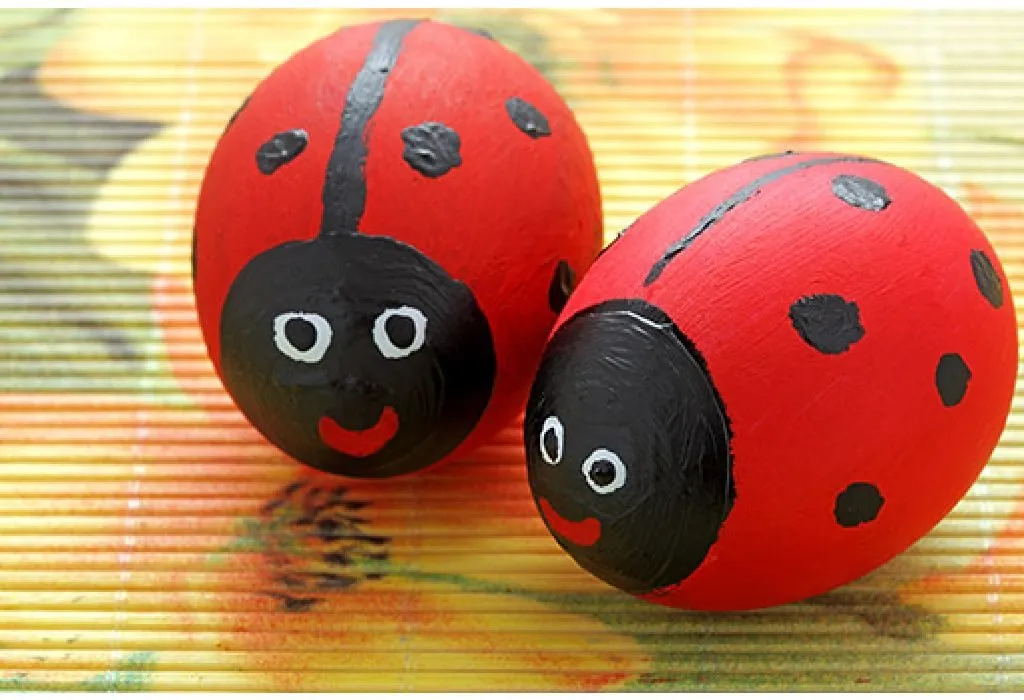 2. Play Dough Bunnies
This adorable scene of two bunny friends munching carrots in the park is perfectly possible using play dough. Get your hands dirty assisting your child with this craft, and then leave it to dry. Your guests will admire it for hours in the end, to say nothing of the fun you will have!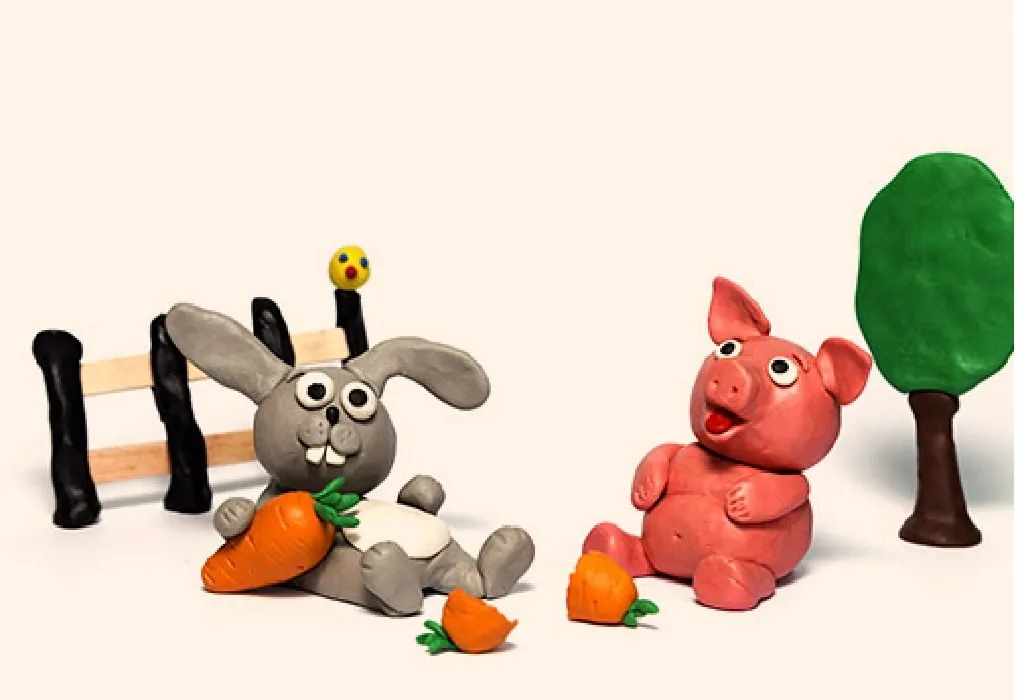 3. Easter Sock Bunny
This craft idea is easy-to-make, super-cute, and uses all those lonely socks you'd never know what to do with! Fill a sock with some rice, and tie rubber bands to create a head – one on the neck and one at the top of the head. Cut felt in the shapes of the eyes, nose and teeth, and glue them onto your new little friend. Add a little pompom for that little round tail!
4. Paper Plate Easter Bunnies
Paper plates, marker pen, craft paper, and glue. That's all you need to make these paper plate Easter bunnies! And this fun and easy craft is sure to keep the little ones occupied while they create these festive bunnies! Mommies, make sure you do the cutting work!
5. Easter Bunting
This is an understated but extremely cute Easter craft idea that will uplift the room! Mommies, stack together a couple of craft sheets, depending on how many bunnies you would want to add. Trace out a bunny on the topmost sheet, and cut out the whole stack. You will now get multiple bunnies of the same size and shape. Let your little one draw the eyes, nose and teeth. Punch holes at the top of the bunny's ears, and let your little one string together the bunnies into a bunting! Similarly, you can create a bunting of Easter eggs, too!
6. Easter Egg Potato Stamp
This fun, easy Easter activity is great for toddlers, and we bet your little one will love this! First, cut and prepare the potato stamps. Go crazy, making different kinds of designs! An adult should make the potato stamps by carving out the designs with a knife, and then the kids can paint them. Trace out the egg outline for a finished look and stamp away!
7. Popsicle Stick Easter Bunny
These popsicle stick Easter bunnies can be handed out to friends or used as bookmarks! Not to forget how easy these are to create! All you need is a popsicle stick, felt cut in the shape of bunny ears, cheek, and feet, googly eyes and glue. Help your little one paint the stick in a colour of their choice. Then stick the felt cutouts and the googly eyes in their respective places!
8. Marshmallow Easter Bunny
Marshmallows are a huge hit among kids, so why not include them in their Easter craft activity too! All you'll need is craft paper, glue, mini marshmallows felt, and googly eyes. Help your little one draw a bunny face on the craft paper, and trace the glue carefully over the drawing. Let your child arrange the marshmallows over the glue. After this is done, add the googly eyes, and felt for the whiskers and ears. Voila! You've now got a cute bunny!
Note: As the marshmallows are not edible because of the glue, make sure your kid doesn't pop them into his mouth!
9. Peek-a-boo Clothespin Eggs
It is an ideal and easy-to-do craft project for a kid with a short attention span. And it has a hidden chicken too! These adorable clothespin eggs will take less than 5 minutes to make, and your kid will have fun opening and closing them to see a little surprise inside!
FEATURE IMAGE SSID: (1923449444) (ALT<(26 Easter Craft & Activity Ideas for Kids>)
Easter Craft Activities for Preschoolers
1. Classic Easter Basket
What goes in an Easter basket? Dozens of colourful eggs! Create the basket using twigs and leaves from your garden. Help the kids decorate the eggs in various ways and then stuff them all in.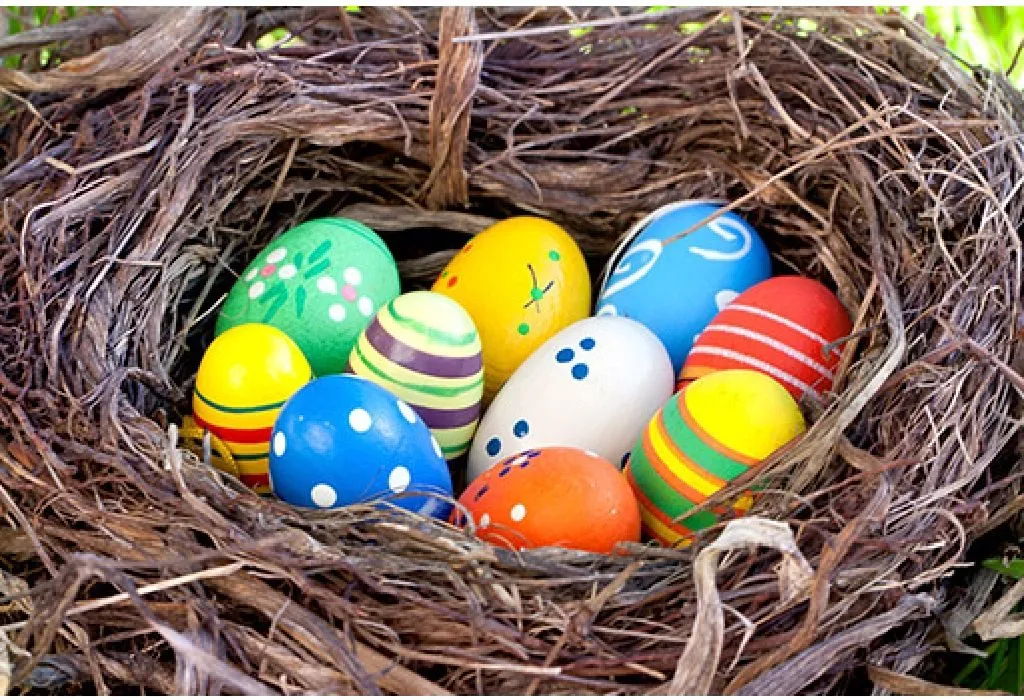 2. Bunny Guests
What could be cooler than having cute little bunnies over for dinner? Use inverted paper glasses for the body, and paste large paper ears, eyes, nose and whiskers. Hop, hop!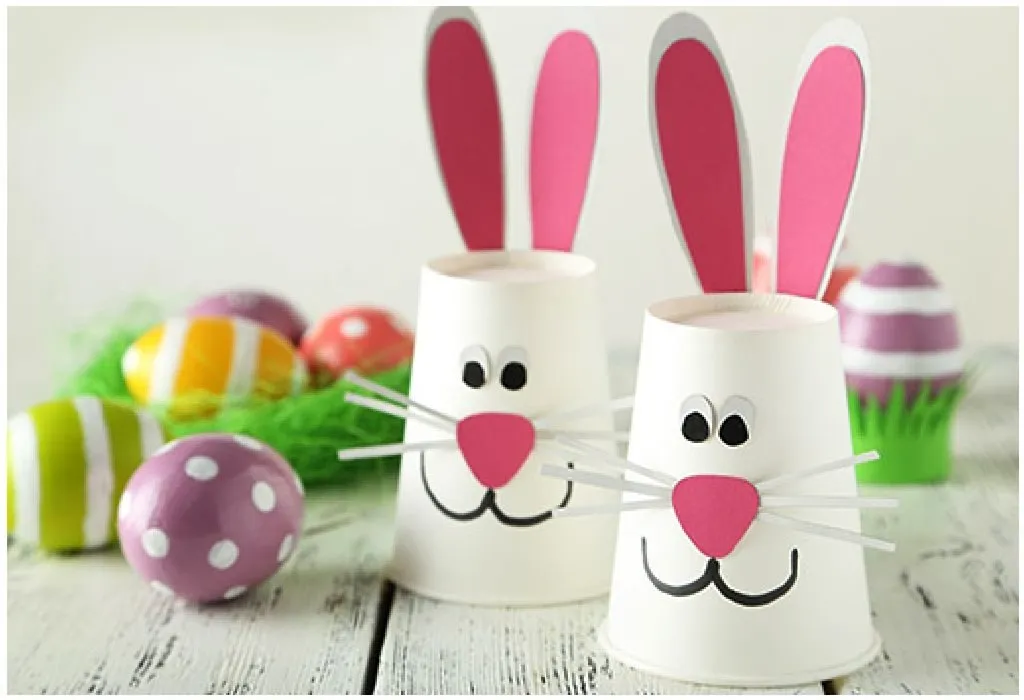 3. Chalkboard Eggs
Your child may detest doing a Maths sum on his study chalkboard, but when it comes to chalk eggs, he is quite the artist! Just paint plastic eggs with thick black paint. Then use chalk to trace out the desired designs on them.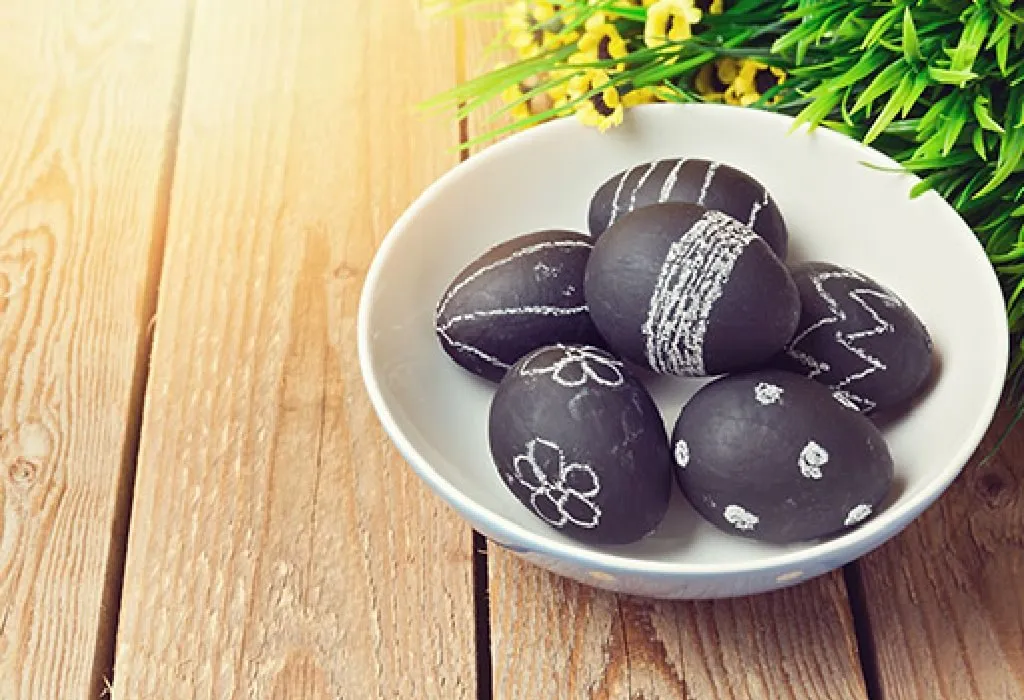 4. Easter Rangoli
Why can't Easter have a rangoli of its own? If your kids love creating a Rangoli, let them whip up this gigantic egg design on Sunday. You can use chalk, paint or even left-over colours from Diwali last year. Talk about fun Easter activities that unleash creativity like never before!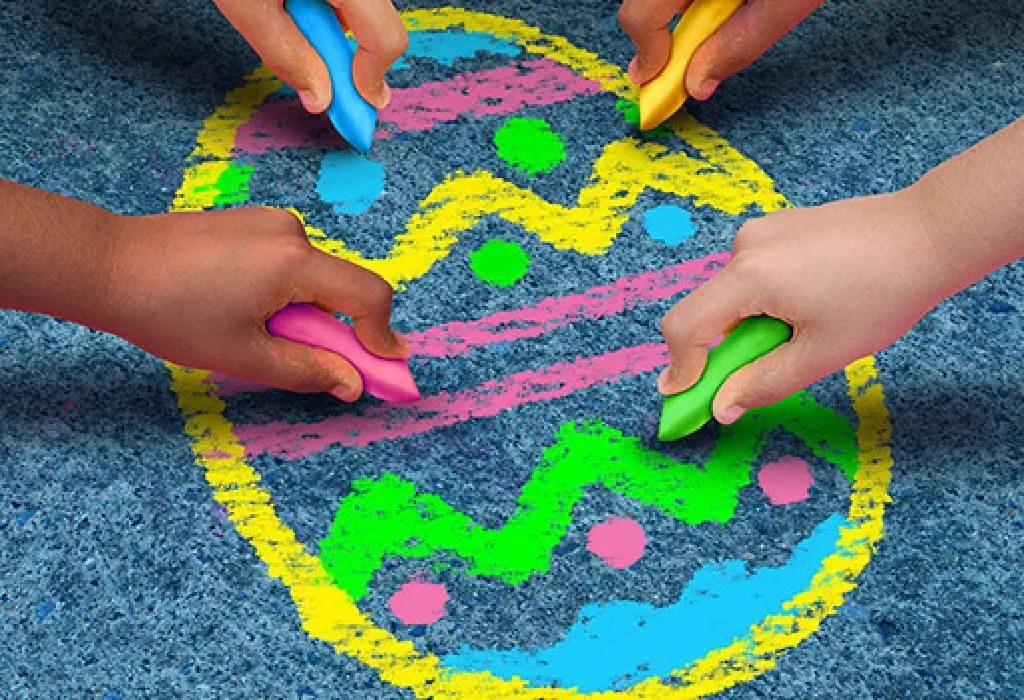 5. Water Colour Eggs
If your children have learned to grip the paint-brush, this is a great idea to help them improve their fine motor skills further. Almost every pattern looks good on hard-boiled eggs for Easter. In fact, they can be so pretty you may not want to eat them at all! Check out some more Easter eggs decoration ideas here.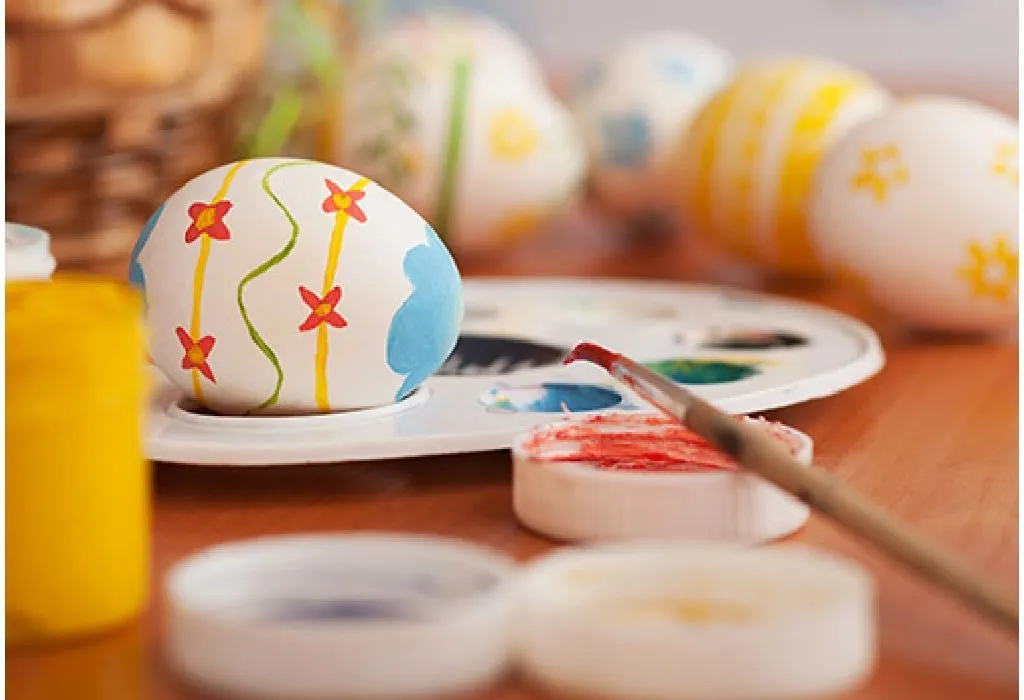 6. Egg Carton Bunny
The perfect craft activity which makes the best out of waste! Repurpose those egg cartons to create cute Easter bunnies. Cut two egg carton cups and glue a tiny piece of paper to each half, thus making a hinge. Now let your toddler paint the bunny in the colour of his choice. Help him attach felt as the ears, a pompom as the nose and the googly eyes. You can draw the whiskers with a marker. Make sure all the cutting work is done by an adult only!
7. Cotton Ball Bunnies
This craft activity is bound to bring a smile on your face! You will need a cardboard paper, cotton balls, glue, paint, scissors, and a picture of your toddler's face. Mommies, cut a bunny silhouette out of the cardboard. Now paint the bunny's ears, and let it dry. Paste your child's photograph on the bunny's head. Put some glue in your plate, and let your child dip the cotton balls in the glue and place it on the bunny's body. Now stand back, and admire your toddler's work of art!
8. Doily Easter Egg
This craft activity will yield Easter eggs that look pretty and delicate! Trace out an egg shape on coloured craft paper and cut it out. Have your child colour a doily with vibrant watercolours. Once it dries, trace the craft paper you had cut onto the doily and cut out the doily in the same shape. Now let your child stick the doily onto the craft paper. You'll be left with very intricately and beautifully designed Easter eggs!
Easter Craft Activities for School-Going Kids
1. Spring Flowers Eggs
These exquisite eggs are for the more artistically inclined children. But if your kids have patience, that's enough, really. Use a dark violet to paint the egg all over. Then, using a thin brush, draw flowers and leaves on them. Leave the egg to dry before inserting it head-down in an egg holder.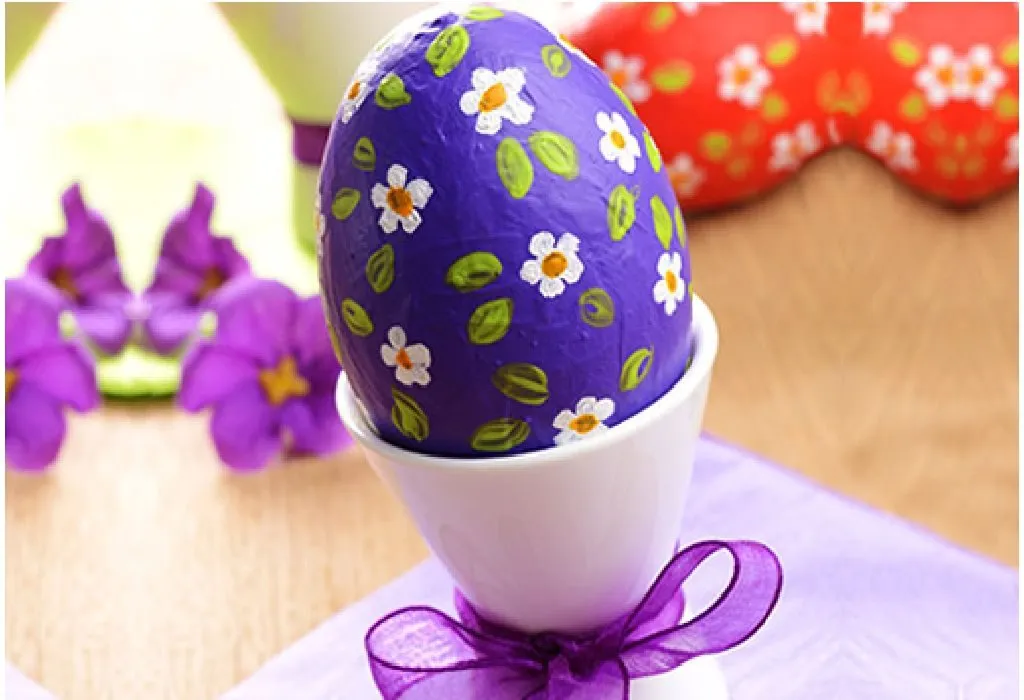 2. Mr Bunny Headband
This is all your little girl needs to jazz up the Easter party! You can help her easily make one for herself using an existing headband for the base. Create felt or cloth ears and sparkle them up with sequins. You then need to create tiny slits in the base to insert the ears. Use a stapler or tiny pieces of wire to keep them in place.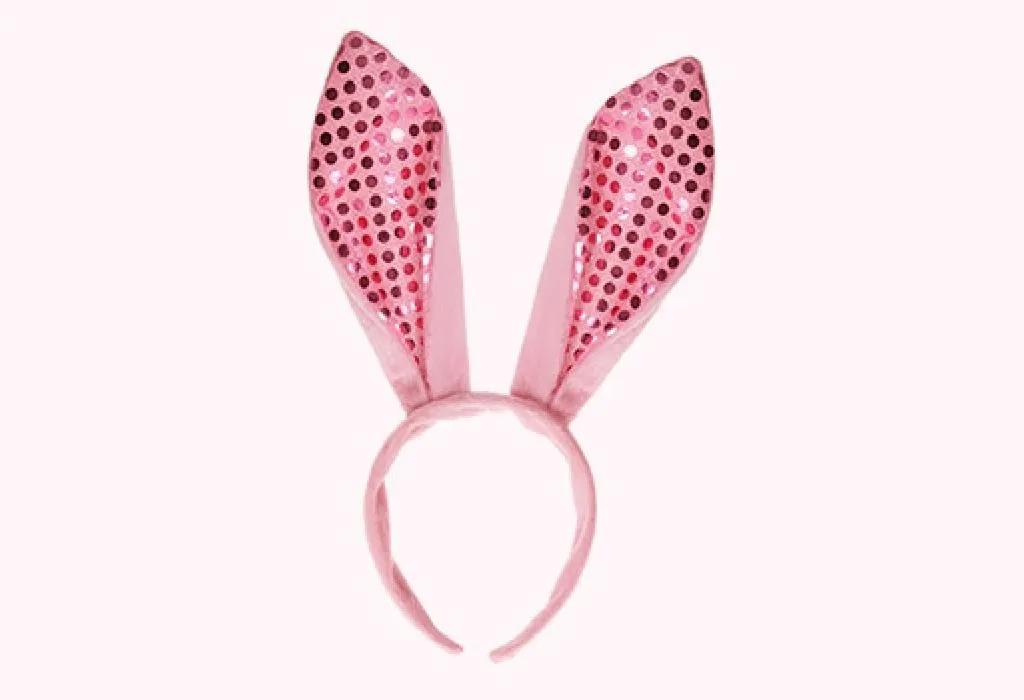 3. Felt Paper Eggs
If plastic eggs or hard-boiled eggs are not your ideas for a mess-free Easter, try these. Colourful, easy to make and decorate, and absolutely mess-free, these felt paper eggs make terrific table decorations, giveaways for your guests or even Egg Hunt markers!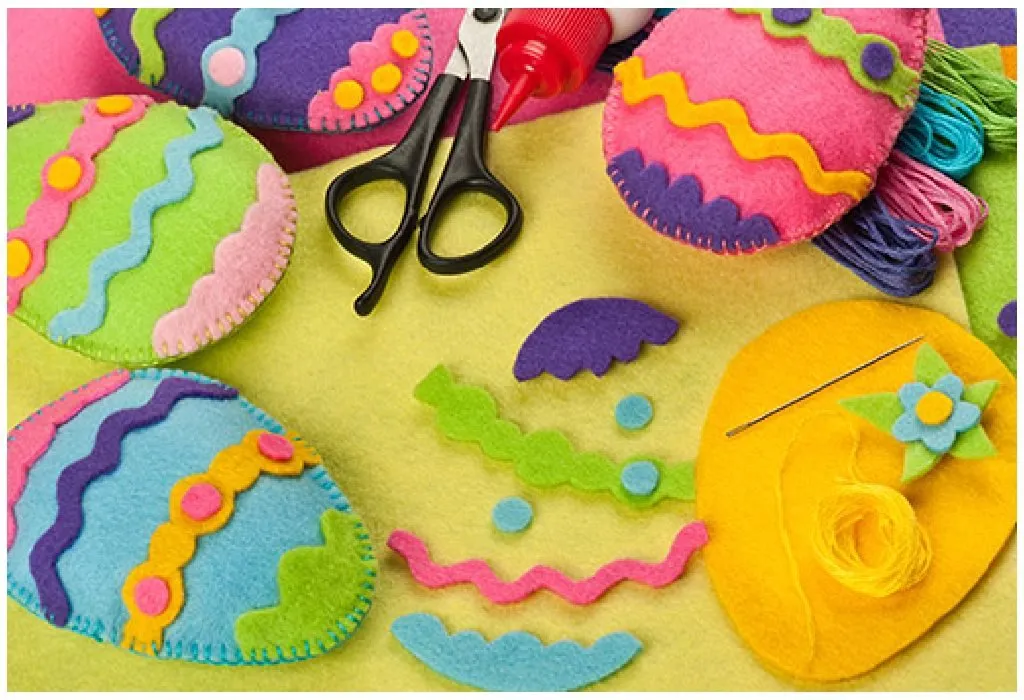 4. Sugar and Cream Cookies
What's this doing here? Well, do cookies need a time and occasion? We think not! Bake chocolate chunk cookies and let your kids have a whale of a time decorating them in the shapes of chicks and bunnies.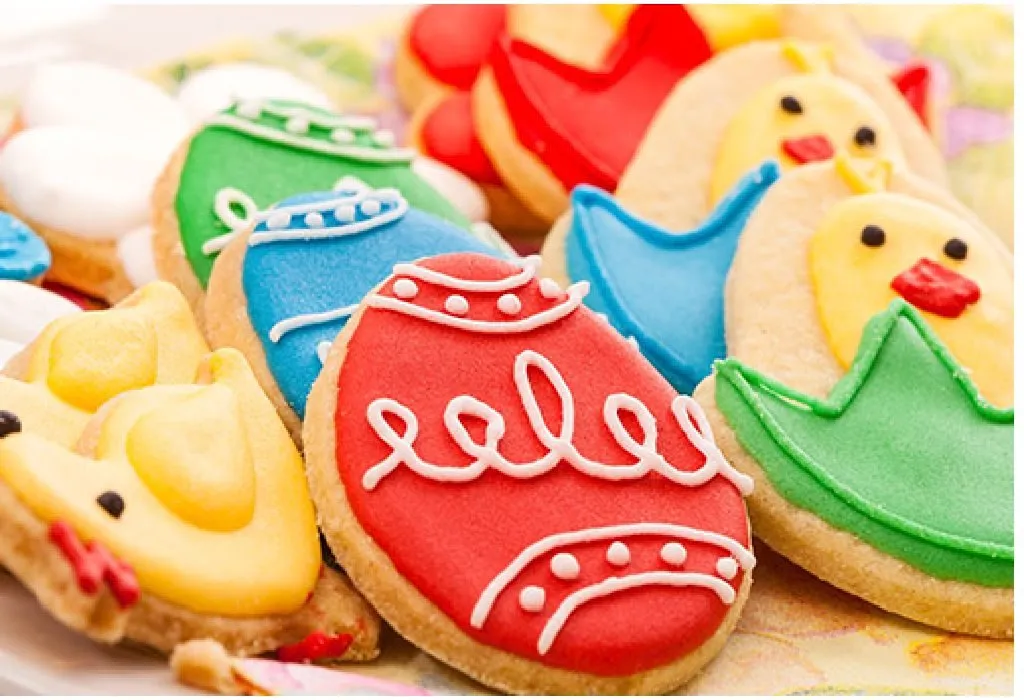 5. String Easter Eggs
Here's why you need to make string Easter eggs: they're messy, keep your kid engaged for longer hours, and it's so satisfying when popping the balloon! Let your child blow up a balloon to the desired Easter egg size. Take a bowl and mix glue with just enough to make it slightly runny. Dunk the entire length of the coloured string in the glue mix, and wrap it around the balloon. Do this delicately to avoid bursting the balloon. Now, leave the balloon for a couple of hours to dry. Then comes the most interesting part of the activity- bursting the balloon! You'll be left with a beautiful string Easter egg!
6. Nail Polish Marbled Eggs
Now this one's really interesting and will spark your child's curiosity! You'll need plastic eggs, nail polish of different shades, a plastic bowl filled with room temperature water, and toothpicks. Let your child drop the nail polish into the bowl of water. It will spread out over the top of the water. Experiment with different colours! Then take a toothpick and give the colours a slight swirl. Hold the plastic egg between the fingers to cover the least amount of egg area. Then dip the egg straight into the water, hold it down for a second underwater, and remove it. Place it on a plate and let it dry. You'll be left with a piece of art!
7. 3D Easter Eggs
These eggs look mighty complex but are extremely easy to make! You will need 4-5 chart papers in different colours. Stack these papers together, trace out an egg shape, and cut it out. This ensures that the egg shape is uniform across all five papers. Now, while they're still stacked, staple vertically through the centre of the egg. 2 staples will be better to hold it in place. The staples should be so that it now looks like a line running across the top to the bottom of the egg. You can open up each leaflet to make it look like a 3D effect! Simple, yet amazing!
8. Yarn Wrapped Easter Eggs
This is a classic Easter craft activity that will never go out of style! All your kid needs is a plastic egg, multi-coloured yarn, some glue and a bit of patience. Encourage your kid to use his imagination while decorating the egg. Once the yarn is wrapped, leave it for drying for a day. Once dried, he can then decorate it with mirrors or beads.
9. Plastic Spoon Spring Décor
This one's extremely simple and yields cute results! Your child can take the liberty to make any Easter character he wants! You'll need a white plastic spoon, a makeup remover pad, permanent marker pens, and coloured craft paper. Cut out the craft paper in the shape of the ears, wings, ribbons or accessories of the character you're planning to make. Stick the makeup remover pad to the centre of the spoon handle. Now stick the craft paper shapes, and draw a face on the back of the spoon. To give it a finishing look, cut fringes on a green coloured craft paper and stick it on the makeup remover pad. It now looks as if the character is standing behind some grass!
Start by cutting a small oval egg shape out of a glitter sheet and snip a zig-zag shape across the egg. Put a small strip of tape to the top and bottom of a clothespin and paste the egg on it. Now, cut out a small chick shape from yellow paper and draw its eyes and beak. Paste the chicken to the back of the clothespin. When you flip the clothespin and open it, you should see the top of the chick's head. How cute it looks!
We hope you try these Easter craft ideas for kids and have a gala time!
Also Read:
Easter Food Ideas for Kids
Fun Easter Games for Kids
Easter Gift Ideas for Children