10 Creative Twin Pregnancy Announcement Ideas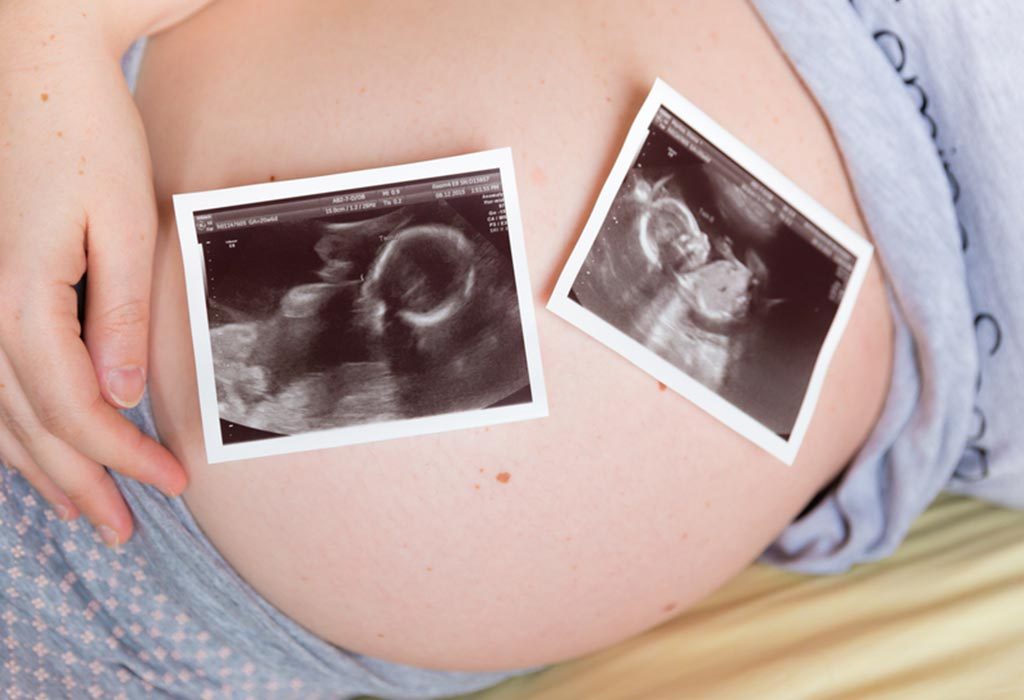 In this Article
You have already made an announcement to all your friends and family about your pregnancy. And now you have to make another one. You are having TWINS! The moment you hear you are having two babies, the excitement is two-fold.
Making an announcement to the whole world about your twin pregnancy can be overwhelming as well as exciting. Some parents like to break the news like a bomb while some like to keep it subtle. You can get really creative with your special twin baby announcement. You can even choose to make it absolutely clear or keep your friends and family guessing for a while.
10 Best Ways to Announce you're Expecting Twins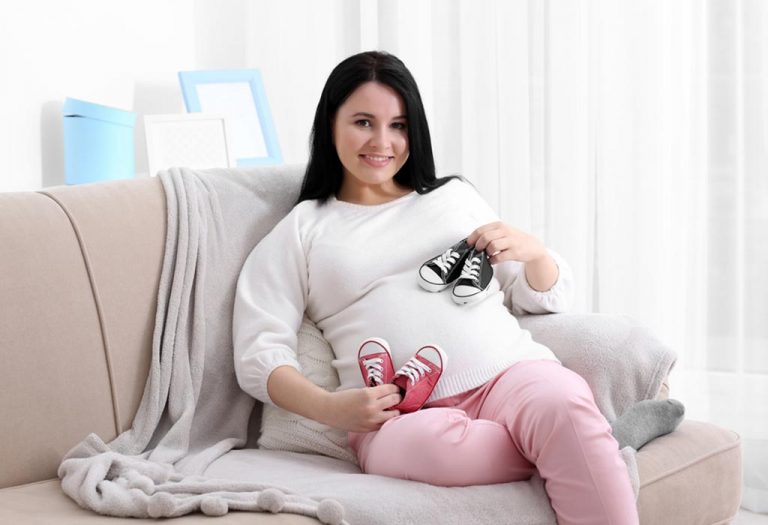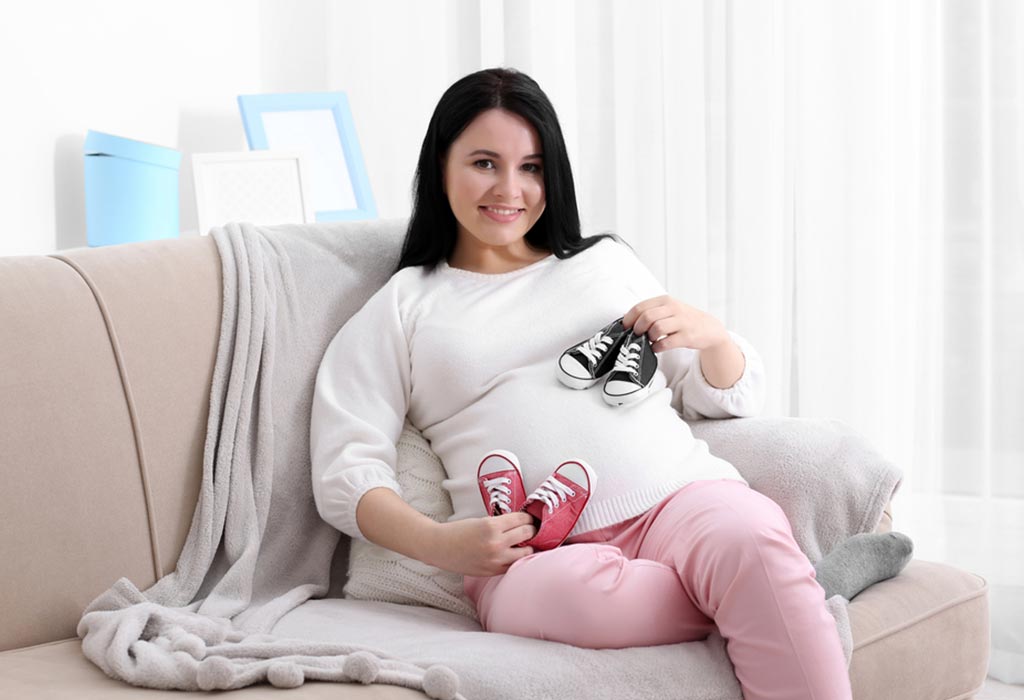 Here are some creative and cute ways you can spread the joy and inform your friends and family.
Solve the Equation:
Take photographs of cute twin equations. If this is your first pregnancy, you can ask your spouse to stand next to you with a plus sign in between. This can be followed by an equal to sign and the number 4. If you already have one child or two or more children, then add them to the equation. You are sure to get some exciting responses to this. There might be some people who think you've gone wrong with your math.
Double Trouble:
You can put up a board which says "Double trouble" right outside your door. You can place two pairs of baby booties next to it to make it clear. If you are trying to avoid too many calls, then just make the announcement crisp and sweet without leaving any space for ambiguity.
Keep Them Guessing:
Some parents like to keep it indirect and ambiguous. They like to keep their friends and family guessing. If you have something similar in mind, then here's something you will like. You can get a cute pair of baby outfits, like baby dresses or bows for twin baby girl announcements. Make sure to get two of them and put it up on social media without any description. This is sure to surprise your friends and family. You are sure to be busy the next two days with numerous confirmation calls.
Coming Soon:
You can try this one out for twin boy pregnancy announcements. Thing 1 and Thing 2. Nothing is as witty as these characters from Dr Suess's book Cat in the hat. You can put up a picture of these twin boys and then add a description saying, "coming soon".
Make It Personal:
Another great way to make an announcement is to put up an ultrasound of your babies, with a small note saying, "Can you spot them?" You can add pointers on the ultrasound which says Baby 1 & Baby 2. This is a heart-warming way to make the announcement.
Big Brother Moment:
If you have a kid already, you can ask your little one to hold a poster saying, "I am going to be a big brother for two". These are pictures that will go a long way. You are making memories for your family.
Get Techie:
Get custom-made cards which when you open says Ctrl+C on one side and Ctrl+V on the other side. You can make it simple, and you can also add some cute notes to it. If you are going to post the cards to your friends and family, you also have an option of putting a copy of the ultrasound in the card. You are sure to get some giggles and confirmation calls.
Customized T-Shirts:
You could be quite subtle about it by wearing customized t-shirts with some fun twin baby quotes. Not all your friends will notice this immediately, but you are sure to grasp some attention from some of them. Making sure that both the parents wear the t-shirt on the same day together will gather more attention. A few things that can put up on the t-shirt are
We are having #2
Double Trouble…coming soon
They are so good you can't just have one. #Babies
Financial Status Going Down:
Everyone is aware of the financial baggage that comes with having twins. You can put up a funny picture outside your home saying "For Sale" for your car or something that is quite expensive. You can put up a tiny note saying, "Twins expected" You can add on to the effect by sitting by the side seeming to have a breakdown.
A Picture Says A Thousand Words:
Family pictures are a great way to share your happiness. Take a family picture on your dining table, add two extra little chairs to it. You can put a small cute tag on each one saying Baby 1 and Baby 2. You can make this really personal. If your family has something unique, then tailor it accordingly. For instance, if your family is into hiking, then make two pairs of cute hiking shoes. This is very personal, easy and a clear announcement.
10. Shoe-themed photoshoot:
Two pairs of baby shoes are one of the best ways to signify the arrival of twins. Have a photo shoot with your partner along with two pairs of shoes for your twins announcement. You could also try to get similar pairs of shoes for you, your partner and the babies.
One smart way to make the announcement is to have continuity from your earlier pregnancy announcement. If you have done something cute and witty earlier to tell your friends about your pregnancy, then see how you can make this an extension of the earlier announcement. You can even incorporate some of the above twin birth announcement ideas to it. This makes it so much fun and creative as well.
Every moment in this journey of having twins is significant. Have some fun fooling around with your friends and at the same time keep it exciting and memorable. You will surely get several responses and warm greetings that might even move you to tears. A few years down the line, you will have some great stories and pictures to share with your children.
Also Read – Unique & Innovative Pregnancy Announcement Ideas