When Your Toddler Picks Up a Spoon For Feeding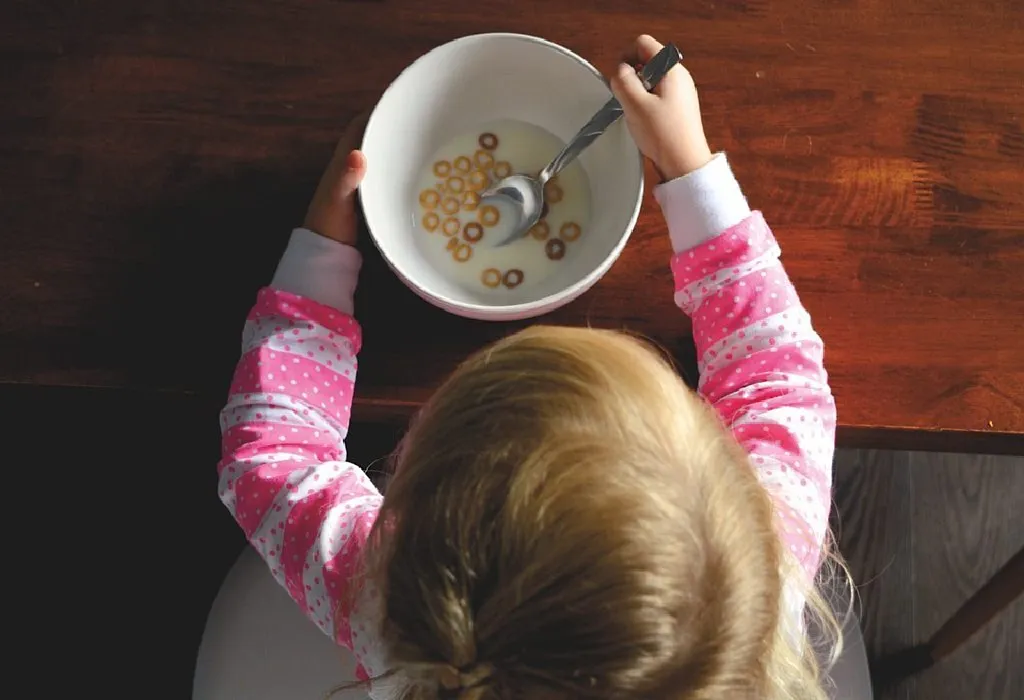 In this Article
Self-feeding takes time as much as practice. While most babies are capable of self-spoon feeding at 13 months, others might take a bit longer which is completely natural. What's important is to allow them their time and space to feed their curiosity before they can learn to feed themselves.
Eating with a spoon takes a certain amount of skill for a toddler and a greater level of frustration for a mother, for it can be one messy affair. Eating with their tiny fingers is usually the first sign of wanting to eat on their own. When this happens, it's time to introduce them to the spoon with these quick tips that'll help you kick-start the habit.
How to Teach Your Toddler to Eat With a Spoon
1. Play-act with your toddler
Playing with utensils and spoons while pretending to cook and eat is a good way to introduce your toddler to the act of eating. Seeing you, your toddler will begin to imitate you. When finally confronted with eating with a spoon, it'll create less of a mess and stressful situation for you.
2. Give them their own spoon while feeding
6 months onwards is when children begin to get curious about spoons before they can start self spoon feeding at around 13 months. During this stage of feeding, you'll most often find them making a grab for the spoon while you feed them. Satisfy their curiosity by giving them their own. This helps in them associating the spoon with food and while they won't be able to do so much as scoop a spoonful of food from their bowls, they will learn to put the spoon in their mouth. On your part, you could guide their hands to their bowl, dip the spoon in with just a little for taste and place it in their mouths. This should give them the hang of it.
3. Choosing the right spoon
The choice of spoons is very important in the process of teaching your toddler to eat with a spoon. Giving them a spoon that's too heavy or too thin to grasp is only going to make the task that much harder. Plastic spoons with a soft tip are the best as they can be held onto easily and are soft on the gums. There are some spoons that even bend into position when placed in the mouth, making it easy for your toddler to eat from.
4. Choose the right foods to go with the spoon-feeding
Foods like cream, yoghurt, puddings, mashed potatoes and minced food are the ideal choice of food that work best when you're doing this self-feeding experiment. These foods are thicker and denser, which means that they'll stay on the spoon, creating much less of a mess compared to cereals, soups or any milk-based foods that will only trickle off before they can make it to your baby's mouth.
A most commonly asked question is when do toddlers start feeding themselves with a spoon? Usually, 12 to 15 months is when a toddler shows signs of self-eating. If they don't show any signs by this time there's no need to encourage them to use a spoon. Allow them to eat with their fingers till such time they are ready. They'll be ready soon!