When Toddlers Climb Onto Furniture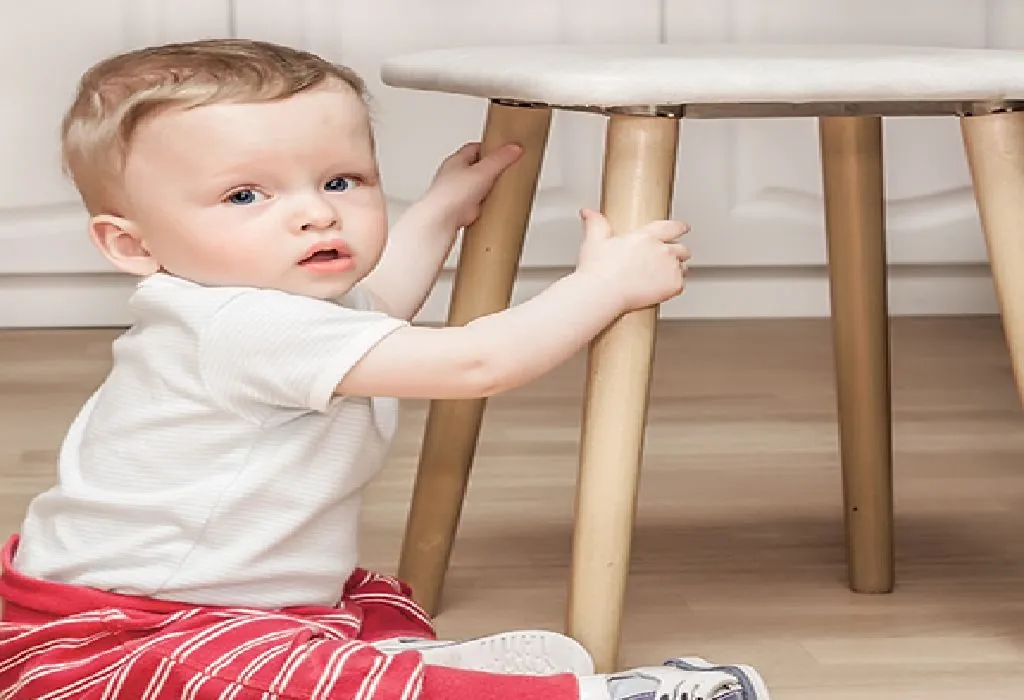 In this Article
There comes a time when you find your toddler climbing out of the crib, chair and everything in between. Much as it's adorable to see, it becomes a tough task for moms to keep falls and break-ups at bay. What should you do?
No, not again! Your climber has discovered a table at your friend's place and is all set to climb it too. He climbs everything, everywhere. But then, your home is no 'Everest', and your little one is far from being 'Hilary' or 'Tenzing' – right? So, what makes these little babies want to climb everything that comes in their way?
Toddler Climbing on Furniture Decoded
Is there Something He cannot Climb?
Seriously, you need to put on your smartest thinking cap to figure out the place where a toddler cannot climb! From gates, beds, rocking chairs, to kitchen stools these little babies seem to be everywhere just climbing. Be it a friend's house or office, you just cannot relax with your child climbing stairs and everything else that attracts his fancy.
Why do Toddlers Love Climbing?
Well, by now you know how normal it is to see a toddler climbing out of his crib. Yes, young ones have an insatiable desire to climb; and it helps them develop their judgement, planning skills, self-confidence, balance, perseverance and eye/hand coordination. So, allow babies to lift themselves into space and go wherever they choose to; just keep a close watch to keep them from falling.
While it's not a major safety concern when you see your toddler climbing a sofa or chair at the club or elsewhere, he needs to know that such things aren't built for him to move, explore, and play with freely. Well, babies need to live and grow up in a community, so, it's necessary for them to respect other people's environment and comfort too. They should learn to utilise any given space without challenging the room arrangements.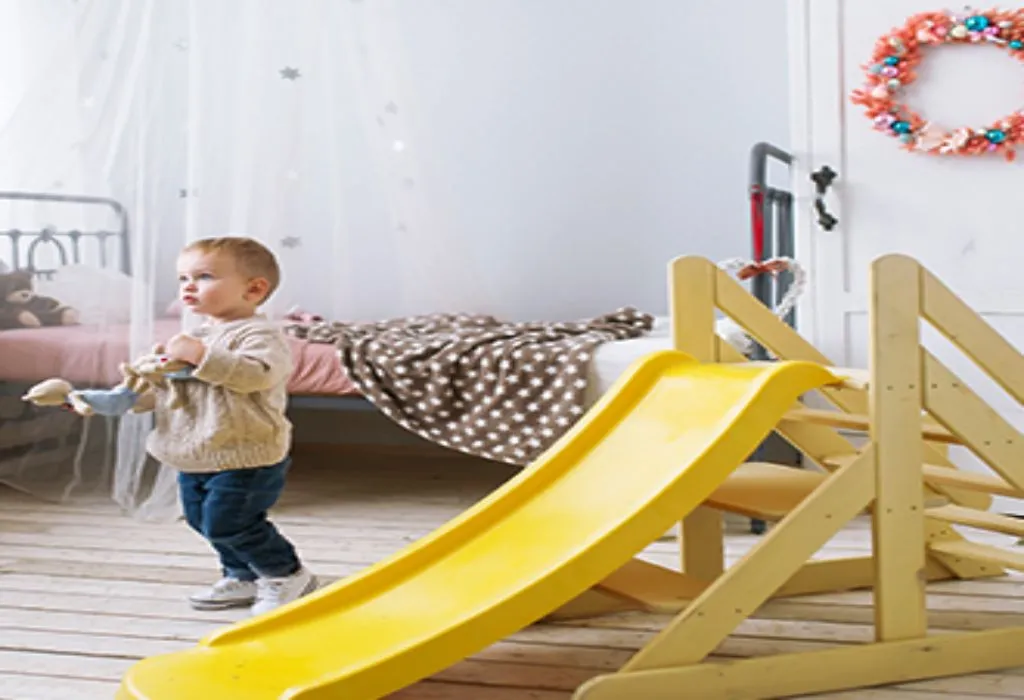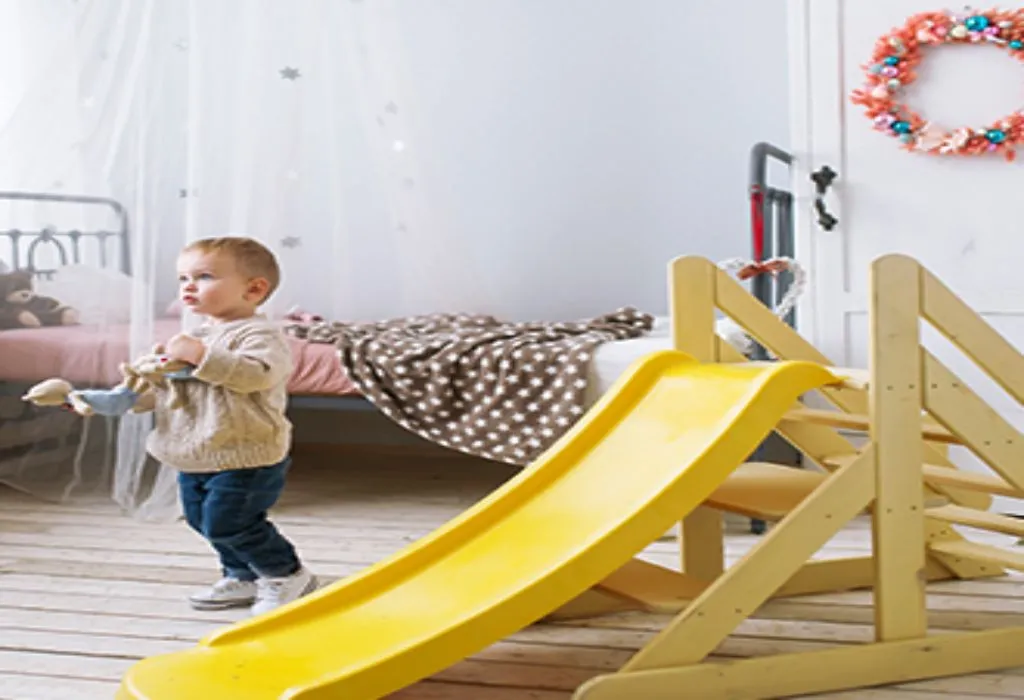 Want to restrain your 18-month-old climbing the couch? To discourage toddlers from being inquisitive explorers and to keep accidents at bay, you might want to redesign your living space to make for more free space. So, keep those tempting things like that extra table or low wooden shelves tucked away in difficult-to-reach areas until your baby learns how to distinguish between "approved" climbing equipment and other furniture pieces. Get him a toddler climbing frame and let him exhaust his energies there.
As if your toddler climbing a table wasn't enough, he is getting fascinated by the steps too! To cut out on nagging discomfort, you need to allow your little one to do just that. However, ensure that you are right behind him to hold if he falls. Teach this cute climber the right ways of addressing steps As a reward, he'll surprise you by coming upstairs when you are resting, reading a book, or watching TV.
With proper encouragement and play structures like toddlers climbing wall in place your child will pass this development milestone quite like a star. Just keep a watchful eye to avert any mishaps.