Weakness After Delivery – Causes and Ways to Cope with It
When you hold your little one in your arms for the first time, you are overjoyed. Giving birth to a baby is not easy and post-delivery; a new mother's life changes completely. It is one of the most memorable and challenging times in her life, where exhaustion meets immeasurable joy, and there is only a beautiful future to look forward to. However, post-pregnancy, you might feel weak and tired. Find out why you feel weak after delivery and what you can do about it.
Video: Tips to Manage Weakness after Delivery
Is It Normal to Experience Weakness Post Childbirth?
Postpartum fatigue is common. A woman goes through a lot of changes in her body during pregnancy. The incredible act of carrying, growing, and then bringing a new life into this world is not easy. And, once you deliver your little one, sleep becomes one of the most coveted luxuries. Your tiredness level will actually depend on the amount of sleep you get and the amount of work you do. Some women may continue to feel tired for months, but others might feel fine after a few weeks of their delivery.
Factors That Contribute to Postnatal Fatigue
Here are some reasons that may contribute to postnatal fatigue:
In some women, a hyperactive thyroid gland may be the cause of fatigue after the birth of the child. If you also have a hyperactive thyroid gland, you will need to see a doctor. Along with that, you will need to follow a healthy lifestyle and diet. You can do a thyroid profile too after the delivery and seek medical attention accordingly.
Sometimes, labour can go on for hours and the energy and strength it takes to push the baby out may exhaust the new mother completely. Furthermore, the drugs used for pain may also tire you out after delivery. A woman who has had a caesarean delivery may also feel tired post-delivery as the body has to deal with the trauma of surgery.
Breastfeeding your baby can also make you feel tired and drained. Since your baby consumes the nutrients, you will need to consume more to keep up your energy and to meet your baby's requirements. If you don't follow a balanced diet, you might feel exhausted.
Loss of blood during delivery can make you anaemic, which also makes one feel tired or fatigued.
Postpartum depression is common among women, and fatigue is one of its symptoms. Hence a woman might feel tired if she experiences postpartum depression.
As you may have to feed your baby every 2-3 hours, it may affect your sleep, which might make you feel tired and lifeless.
Tips to Handle Postpartum Fatigue
Below are a few tips that can help you manage your postpartum fatigue:
1. Share the Duties
As you will have to feed your little one often, it is only wise that you ask your partner to help you to take care of some of the household responsibilities. If you are breastfeeding, you can ask your spouse to do other baby-related chores, like changing the baby's diapers, making him sleep, or taking care of him while you sleep. If you are using formula milk or express breastmilk, your partner can take turns with feeding the child. You can also ask him to take care of household duties, this way you won't have to do everything on your own. You will have fewer responsibilities, will get better sleep and hence may not feel tired.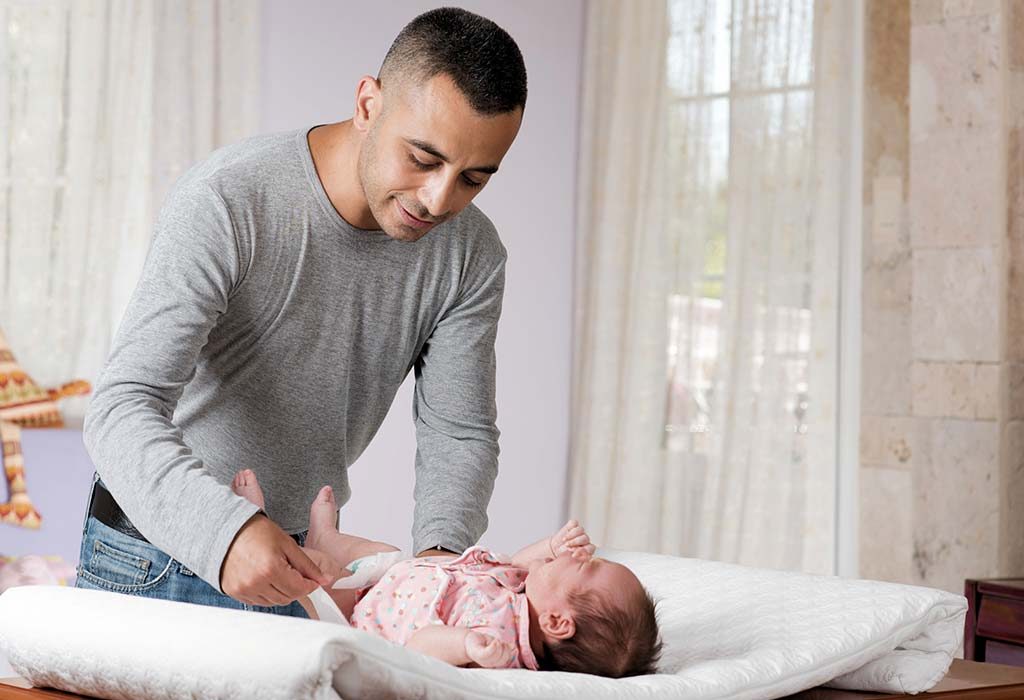 2. Synchronize Sleep Schedules
Try to adjust your sleep schedule according to your baby's sleep schedule. In the initial months, it will be hard, no doubt, but once you know when your baby sleeps and for how long, change your sleep pattern accordingly. Sleep when your baby sleep – that's the golden rule. This way you will get enough rest, and your health won't be affected.
3. Plan Your Day Well
If you are mindful of your baby's sleeping pattern, you will be able to plan your day accordingly. Keep a note of how many hours he sleeps. Sleep for some time or get some important things done. Once you get a hang on your baby's sleep pattern, you will be able to manage everything. Your sleep, your tasks, and your baby too.
4. Get Help
Find someone to help you in the house. Ask your family and close friends to take up some of the many things you need to get done, such as cooking, cleaning, getting supplies, etc. If you have people who love you and care about you, don't feel shy about asking them for help. Their help will mean a lot. If a little help can give you the time to relax and sleep, take it, you need it.
5. Try Relaxation Techniques
Some relaxation techniques like yoga nidra can help you relax. You can also try other yoga poses that will help your body relax and give you the much-needed rest.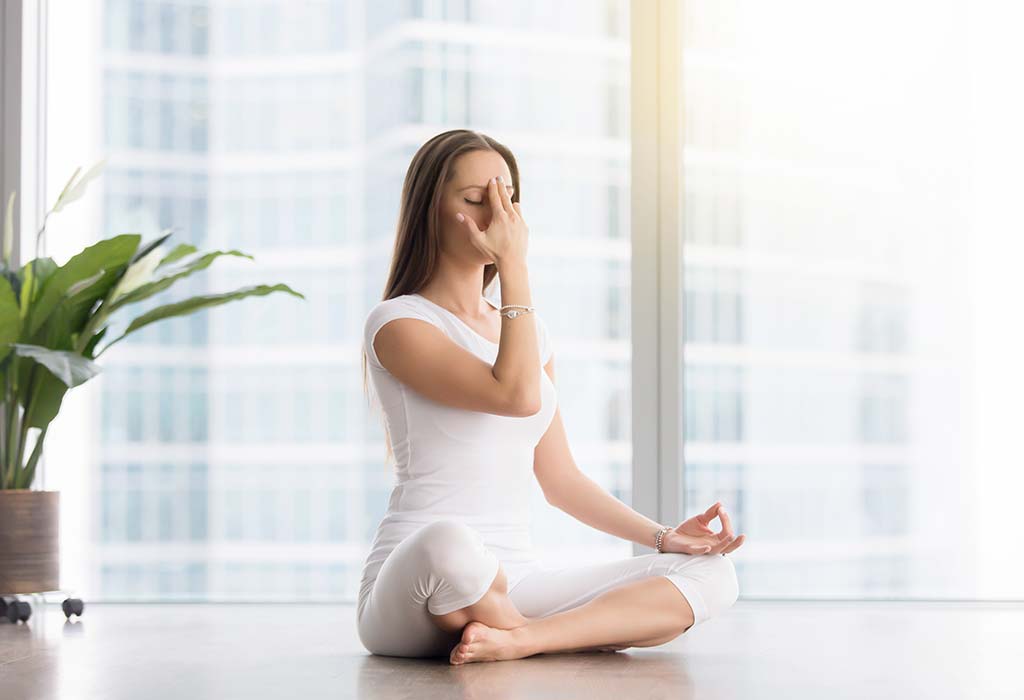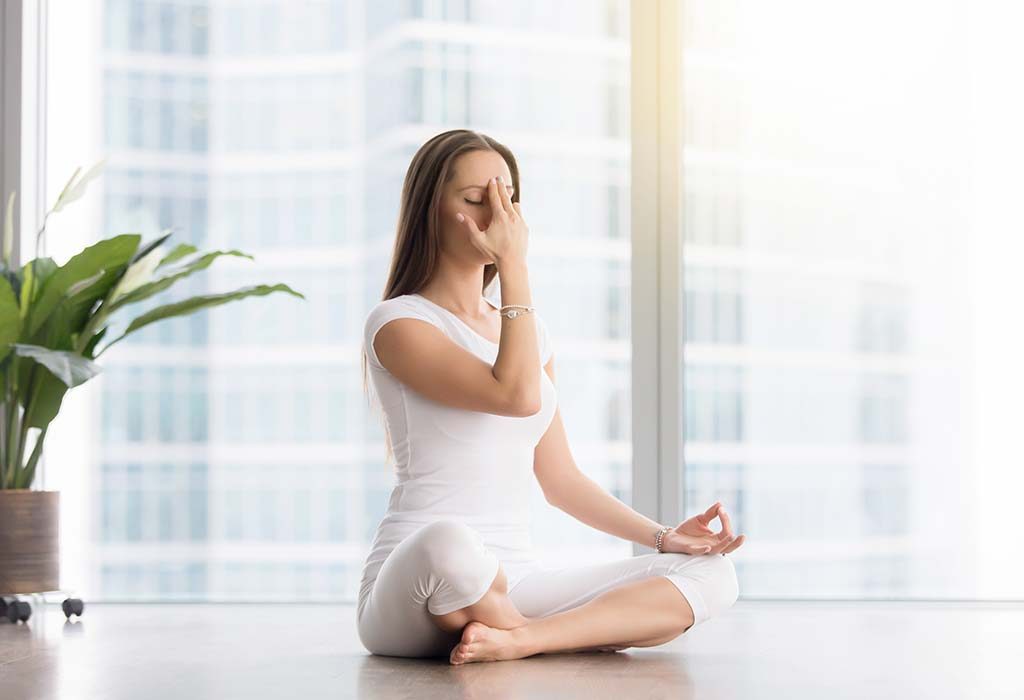 6. Exercise
Getting some form of physical exercise will be very good for both of you. Take your baby out for a walk for at least half an hour as this will also help you heal from lower limb weakness after delivery. Fresh air will be good for both of you, and you will also sleep better.
7. Be Cautious of Postnatal Depression
If you are unable to sleep even after sleeping and eating well, you may want to consult with a professional to make sure that you do not have postnatal depression.
8. Follow a Balanced Diet
Feeling weak and tired after delivery is normal, but that does not mean you do not pay attention to it. You must eat healthy food and exercise to stay healthy and happy. Follow a balanced diet to ensure that you get the right amount of vitamins and nutrients to help you heal faster and gain your energy back.
9. Stay Hydrated
The importance of drinking water cannot be stressed enough. Water will help you stay energised throughout the day and replace any lost fluids.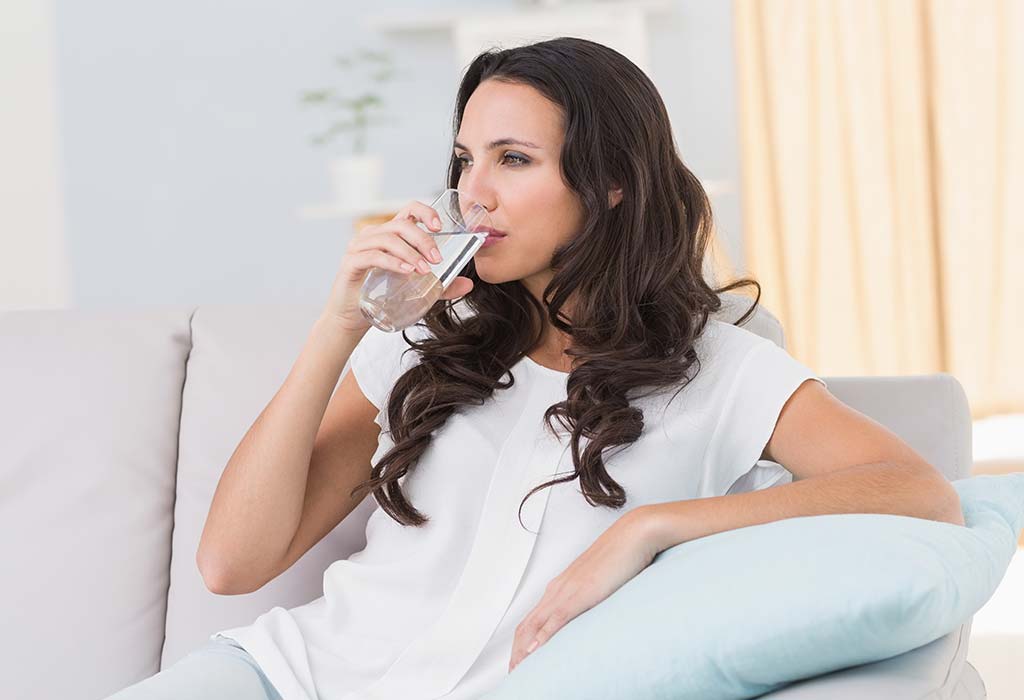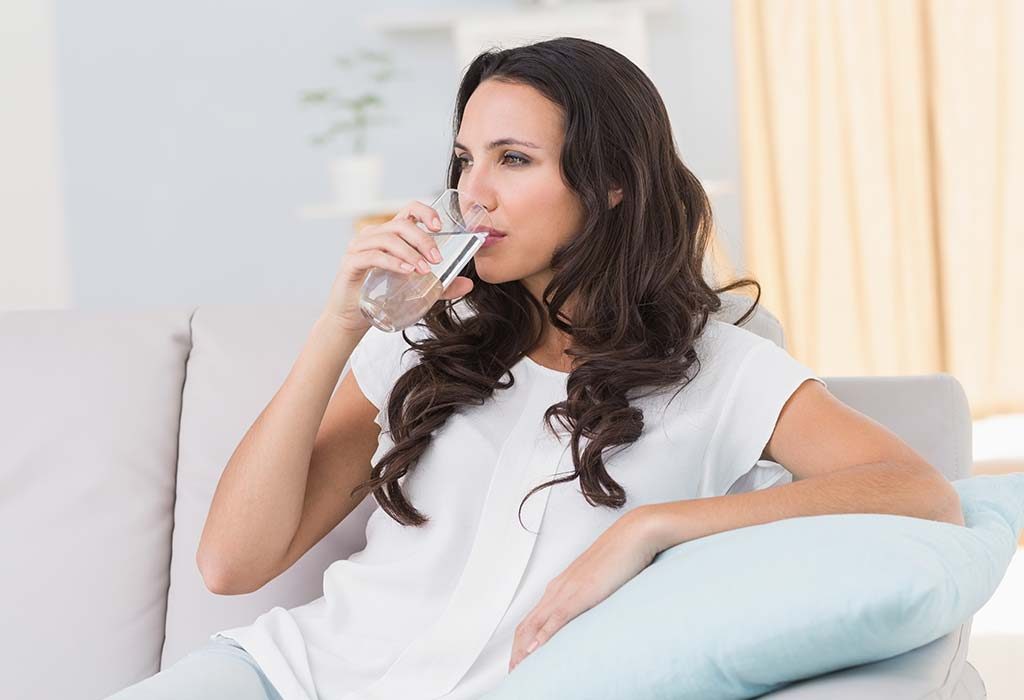 When to Call a Doctor
While the fatigue and loss of energy for a while after birthing your child is completely normal, it is best to call a doctor in the following circumstances:
Severe blood loss
No interest in anything
Weight gain along with dry skin, constipation and severe fatigue.
FAQs
Here are some frequently asked questions about postnatal fatigue:
1. What Is Postpartum Chronic Fatigue Syndrome?
It is a disorder that leaves you feeling tired after delivery. It does not have any real medical reason for it, and cannot be treated with rest.
2. What Causes Post-Exertional Malaise (PEM)?
Post-exertional Malaise is mental or physical exertion that worsens chronic fatigue syndrome. It is said that you can find some relief from this condition if you exercise well.
3. What Results in Adrenal Fatigue After Pregnancy?
Progesterone levels drop once the placenta is expelled from the body, but the levels of estrogen remain high, creating imbalanced hormones. When this affects the adrenal glands, it results in adrenal fatigue after pregnancy.
Being a mother is the most difficult but rewarding job in the whole world. Looking after the baby and taking care of yourself and home after delivery is likely to make you tired and stressed. However, several mothers are able to manage it well, and so can you. Try the above-mentioned tips, take good care of yourself, and you will soon be healthy and happy.
Also Read:
Hives After Delivery
Tips to Recover from Postpartum Pain
Leg Pain after C-section Delivery