Unique Buck or Doe Gender Reveal Party Themes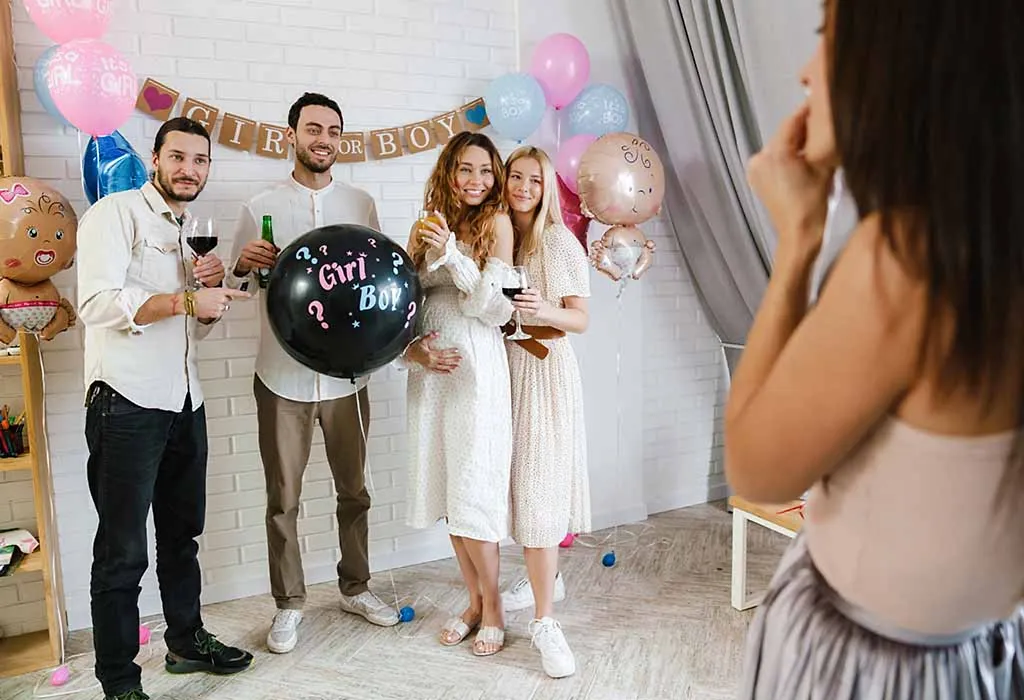 In this Article
So, what's your take on the theme? Buck or doe gender reveal party ideas have some of the most creative themes, and we like seeing how much thought and effort goes into organizing the picture-perfect surprise. There are numerous exciting buck or doe
gender reveals ideas
that we have come up with. We now manufacture these beautiful handmade burlap banners for various themes to guarantee that you have the best reveal possible! So, here we have compiled some of the best ideas for you to recreate if you have a bun in your oven and a buck or doe is on its way into your family!
Tips and Ideas to Throw Buck or Doe Gender Reveal Party
1. Signs of a buck or a doe
Your visitors will know that you're throwing a gender reveal party when they see this sign. This may be put outside your house or even inside, depending on your preference. If you can post it in your yard, having this sign may make it simpler for visitors to locate your house.
2. Balloons are also included in this category
When it's time to disclose the baby's gender, having balloons on hand makes for a beautiful background for photos. A wide array of the buck or doe-themed balloons are available and may be used to enhance the party's overall theme.
3. Pins for Bucks and Does
As soon as your guests arrive, you may let them choose the pin they wish to wear as an accessory. Alternatively, there may be a vote on what gender they believe the baby is. Pins are a fun way to make your gathering seem more participatory.
Buck or Doe Gender Reveal Invitation
Here are some ideas for buck or doe gender reveal invitations:
Design of a cartoon Buck or Doe: This particular invitation is a more cartoonish rendition of what your invitation may look like in real life. It features the traditional gender-revealing hues of pink and blue and other colors.
Floral Design with a Buck or Doe: In your search for gender reveal party invitation ideas, this buck or doe invitation stands out as the most appropriate design for your guests to view before the event.
Buck or Doe Gender Reveal Decoration
Here are some ideas for buck or doe gender reveal decorations:
Paper plates with buck or doe designs are available: Paper plates decorated with buck or doe images provide a festive touch while still serving a practical purpose.
Doe or buck cups: Cups with buck or doe designs. Paper cups, like paper plates, may serve as both a decoration and a method to serve beverages to visitors at the same time.
Figurines of a Buck and a Doe: Adding buck and doe figurines to your party's decor can help tie the event's overall theme together. At the celebration, they may be used as garnishes on various desserts.
Tablecloths in the form of bucks or doe: A buck or doe gender reveal party would not be complete without matching tablecloths.
Banner: A banner in the shape of a buck or a doe may be used to decorate a table or a wall. Buck and doe are often shown in brightly colored pink and blue.
Curtains with Fringe: It's the perfect touch to any celebration that may provide a terrific picture opportunity for your guests and family members. These may be colored pink or blue to match the party's color scheme.
Buck or Doe Gender Reveal Food, Cake, and Drinks
Here are some ideas for buck or doe gender reveal cake topper:
Pretzels: Pretzels are a snack that may be served with sandwiches and are liked by people of all ages.
Cake: Cakes are another dessert that may be prepared for the gender reveal celebration. This may be altered to suit the theme of a buck or doe hunting trip, for example.
Cookies in the shape of a buck or doe are terrific to keep the theme going even when you're not serving it on a platter.
Iced Tea: With all of the food, you'll need something to drink to go along with it all, right? Iced tea is a refreshing beverage to provide during a lunchtime gender reveal celebration.
Cupcakes: Cupcakes are another baked dish universally adored as a sweet treat. You can embellish them with pink and blue accents to make them more in keeping with the theme.
Buck or Doe Gender Reveal Games and Activities
Game of Voting on Gender Reveal: When it comes to gender reveal parties, there is usually a section where you can vote on whatever gender you believe the baby will be. The use of this board makes it possible to keep track of who voted for which gender and also acts as an additional piece of decoration for your celebration.
Guest Book with Fingerprints: You may interact with this guest book by placing a thumbprint on a sign and then placing your name in the thumbprint left there. This enables visitors to be part of the décor process and creates a charming decoration that may be saved for years to come if desired.
Photo as a Backdrop: A picture background will undoubtedly be a fantastic source of enjoyment for your visitors throughout their visit. In this area, family members and friends may spend time shooting photos that you will be able to look at for years after your gender reveal celebration.
Guess Who Game with Mom or Dad: This game is fantastic to play with your visitors since everyone can enjoy it, even the child's parents. It is quite engaging, and everyone will have a good time.
Buck or Doe Gender Reveal Shower Favors
Wrappers for sweets: If you want to make sure your party attendees are happy, consider handing them candy bars as a party favor. Adding it to your favorite candy bars is a terrific way to personalize them for everyone.
Doe or buck decorations: An ornament can be a thoughtful gift to consider if you're expecting your baby's gender just before the holidays. Your favorite bag will be festive as a result.
Doe or Buck, Kozzie is your choice: Friends and relatives will cherish the koozies you give them as a memento of your wedding day for years to come.
Hand sanitizer for bucks and does: Hand sanitizer might also be a good option for a gift. This is a useful item for your visitors, and they'll benefit from it.
Gender reveal themes like "Buck or Doe" is accessible to everyone. To make an average celebration extraordinary, consider using some of the suggestions on our list of themed gender reveal party themes. Your friends and family will remember it for a long time to come.
Also Read:
Gender Reveal Party Games Ideas
How to do a Gender Reveal with Eggs
Gift Ideas for a Gender Reveal Party