Top 10 Entertaining Horse Movies For Kids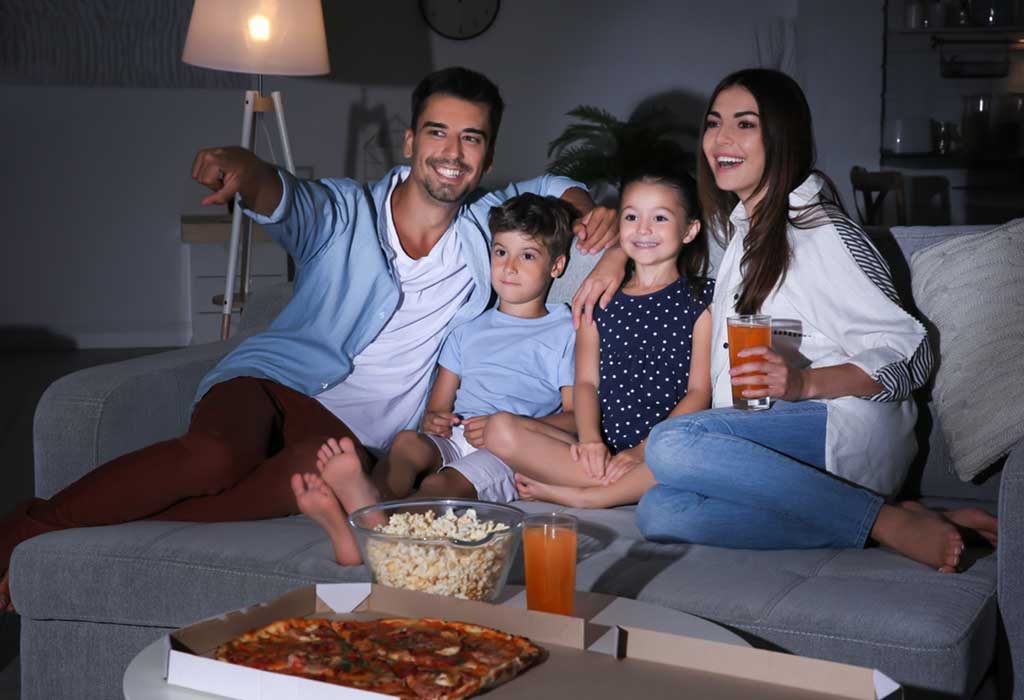 In this Article
If your little one enjoys watching movies on animals and birds, he may enjoy watching movies that feature horses. A horse is a strong animal and watching it on a screen can provoke strong reactions among kids of a certain age. Young ones are often fascinated by this amazing creature, and if your little one is too young (and too scared) to ride a horse now, you can make him watch horse movies to increase his love for this amazing animal. If you need some help in deciding which horse movie your child would love to watch, we're here to help. We bring you a list of 10 entertaining horse movies for children, which your child is sure to watch over and over!
10 Best of Classic And Modern Horse Movies For Kids
The next best thing to riding a horse is watching a movie on horses. So, find out which horse movies your child would like:
1. Misty
Age Recommended: 5-7 years
Why It's Great
Misty is a movie which was released in 1961, it's a family-friendly film which is inspired by a true story. It is based on the book named 'Misty' written by Marguerite Henry, which has also won the Newbery Award. This movie gives messages on love, responsibility, and patience. This movie also teaches us how they should treat animals in the wild, which is something you would want your kids to learn from early on. If your kids love horses, they must watch this movie!
2. Justin Morgan Had A Horse
Age Recommended: 5-7 years
Why It's Great
The movie 'Justin Morgan Had a Horse' is a fun Disney movie which was released in the year 1972. The movie is about the history of the Morgan horses breed, one of the oldest breeds of America. The movie comes with a beautiful message that failure is just a temporary stop on the road of success. This movie features racing, hauling, training of the horse, and more, which will keep your child engrossed throughout the movie!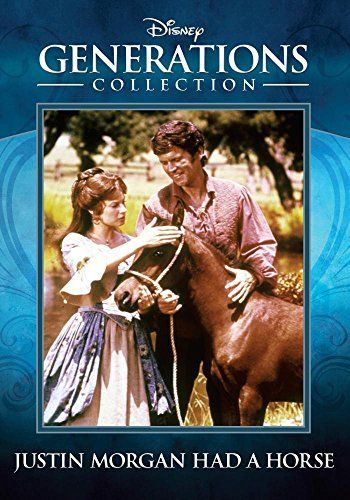 Source: https://in.pinterest.com/pin/790944753283040189/
3. Gus
Age Recommended: 5-7 years
Why It's Great
A genuinely funny movie from the house of Disney studios, Gus movie made its way into the hearts of the viewers! This movie is very child-friendly, but lacks professional sheen, which is why you may not want to show it older kids. Your school-going child may enjoy this movie and keep laughing throughout the movie.
4. Dreamer
Age Recommended: 6-8 years
Why It's Great
It's a cute movie about a horse trainer Ben and his daughter who rescue a severely injured racing horse with a broken leg, They rename the horse as Sonador, which means dreamer in English and the mare is given a second chance to return to the racing field with the help of the father-daughter duo.
5. Black Beauty
Age Recommended: 7-8 years
Why It's Great
Black Beauty is a heart-warming tale about a horse adapted from the 1877's children's classics compiled by Anna Sewell! The movie is engaging but also has some intense and sad scenes which young and sensitive kids may find difficult to watch. Older children especially those who are interested in animal rights will love to watch this action-packed movie!
6. Danny
Age Recommended: 6-8 years
Why It's Great
The movie Danny released in the year 1977 and is a story about a cute pony named Danny! The movie revolves around a young girl who works at the stables for a rich family and also inherits a cute pony named Danny. Danny is an injured grey pony who is discarded by the barn owner's daughter. When everyone loses faith in the abilities of Danny, the little girl's love and confidence pulls Danny through the struggles and also helps him win in a show event! This heartwarming movie can be enjoyed by with family over the weekend!
7. Casey's Shadow
Age Recommended: 6-8 years
Why It's Great
Casey's Shadow is a story about a crazy mixed-up family that trains racehorses. Casey is a young boy who along with his father raise a foal (Casey's best friend who is known as Casey's shadow). With little hope and a little bit of luck, Casey's best friend becomes a champion!
8. National Velvet
Age Recommended: 5-8 years
Why It's Great
A historical movie released during 1944, National Velvet is a movie about a young wanderer and opportunist Liz Taylor who lives a dream! The story revolves around her winning a horse in the lottery and training him into a champion stallion! The horse is too wild but gifted; Liz along with a jaded former jockey trains the horse for England's Grand National, and also wins the greatest racing event.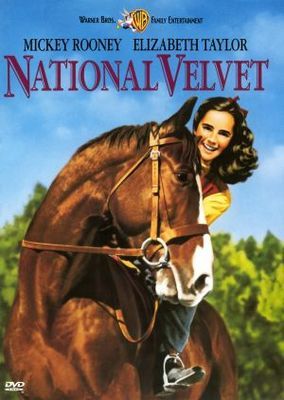 Source: https://in.pinterest.com/pin/620089442427536825/
9. Spirit: Stallion of the Cimarron
Age Recommended: 5-7 years
Why It's Great
Spirit is an animated movie which your kids would simply love to watch! The movie revolves around the story of a young mustang stallion that travels across the frontiers of the Old West. While on the journey he finds a friend in a young human and also true love in a mare!
10. Pony With A Broken Wing
Age Recommended: 6-8 years
Why It's Great
Pegasus is a family-friendly and action-oriented movie that revolves around a tween girl and a magical horse! A young girl discovers a mythical horse with an injured wing. The lead characters of the film are young teens, kids and horses which makes the movie all the more interesting for kids to watch. The story is a live-action family drama that is perfect for kids to watch and does not contain any scary, suspenseful or obscene scenes!
We hope that the above recommendations help you set up a horse-friendly movie night at home for your kids! The kids will surely love to watch the above-mentioned kids movie about horses and also get to know more about the horses, their breeds and on how to care for them!
Also Read:
Facts About Horses for Kids
Fun Dinosaur Movies That Won't Scare the Children
Animated Movies for Children