The Ultimate Guide to Cleaning Breast Pumps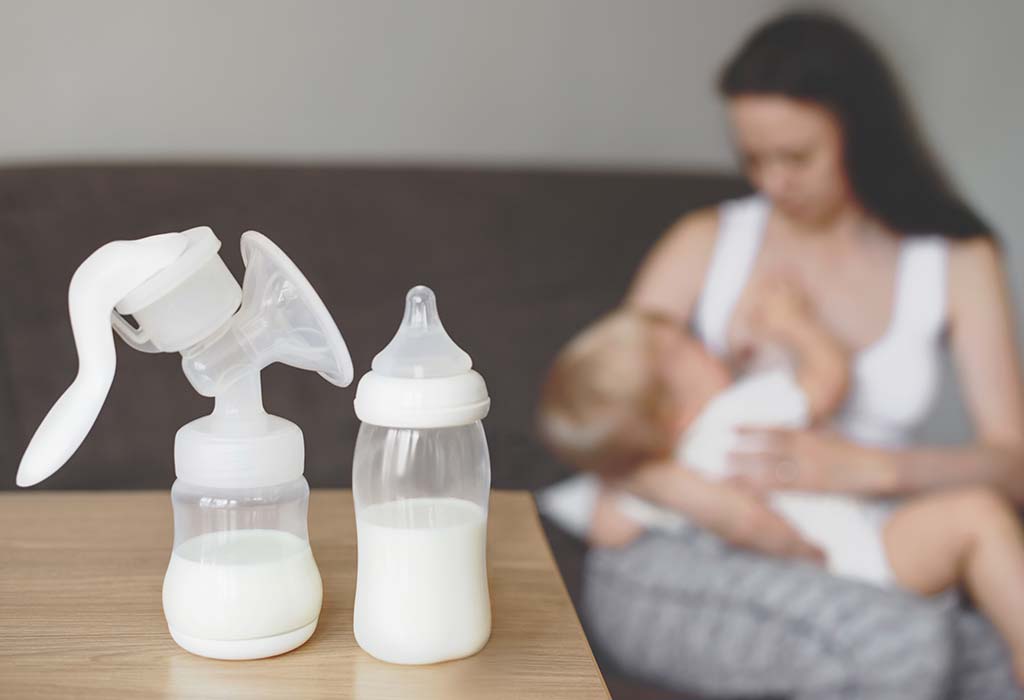 Most women find pumping breast milk very time-consuming, and even after pumping milk, they feel overwhelmed to clean and sterilize the pump. This is normal, but once you know how to do it and what to do, you will find yourself comfortable with the method, and it won't be as difficult as it seems.
How to Clean Breast Pumps?
It is very important to wash and sanitize breast pump parts regularly. Though breast milk is fluid and can be washed easily, certain bacteria grow and are not seen through naked eyes. Therefore, it becomes important to clean the breast pump regularly.
Moreover, you must also watch out for the brand and type of breast pump you buy for your baby. If you know the type and brands of the pump, you will understand its works and how to clean them without damaging anything. Here are some tips that you can use for cleaning your breast pump.
1. Keep Everything Nearby Clean
You will never know what object may contain harmful germs that can infect the breast pump. These germs will cause you infections and may also result in breast cancers. Thus, you must be careful while using your breast pump to avoid such conditions. Sanitize every nearby object and ensure no waste is kept near it to prevent infections.
Before you start pumping milk, ensure that you wash your hands with soap and water solution. Don't be in a rush; wait and wash your hands for at least 30 seconds. Then rinse it well and directly head to the pump. Dry your hands thoroughly with fresh towels, and ensure that you clean your towels regularly.
2. Examine the Pump Before Using
Before using the breast pump, you should take a close look at it. Check whether it functions properly or not. If not, replace it with a new one, but do not risk using a bad one. Once you use the pump, examine the parts of the pump for damages. See that the tubes of the pump have not been molded or torn. Check the bottle and its parts properly whenever you use a breast pump.
However, if you see any damage to the pump or its bottle, replace them as soon as possible. Never use the defective or damaged pump. Since the molds are very difficult to clean, replacing them with spare or new breast pumps is advisable.
3. Wash and Sanitize the Pump
Simply washing or soaking in warm water is not enough. The central disease control and protection, in its guidelines, has elaborated the disadvantages and risks of washing and soaking the pump in water. Some people dip the breast pump into the washbasin full of soap and water and clean them, and do not take into account the germs and bacteria in the basin. Moreover, they don't know how often to sterilize pump parts.
Therefore, you must use a special scrub, manually make the mixture of soap and water, or use a dishwasher to clean the pump. Sanitize the pump after washing it, as it will give you and your baby additional protection against germs or infections. Once you have perfectly cleaned the pump, please don't leave it in any contaminated area. Keep it secure and away from dusty places.
How to Sterilize Breast Pumps?
Certain parts of the breast pump that comes in contact with breast milk should always be kept clean and sterilized. The bottle, breast shields, valves, and tubes are interdependent breast pump components. If any of these parts get any infection or damage, it will be highly insecure for your breast health and your baby.
Every person thinks that sterilization is an important step to keep germs away. Yes, this is right, but it would not be possible to keep them risk-free if they are not washed properly. To perfectly clean and sterilize the breast pump, follow the below-given instructions.
1. Boiling Method
Wash your hands properly, and then boil the water in any container. Leave It for 10 to 15 minutes, and then allow the water to cool. Once the water is boiled, please take out the breast pump parts and dip them separately into the boiling water. Remove the pump parts from the water and soak them in a clean towel.
2. Steaming Method
First, wash breast pump parts and then use the steam bag to sterilize the breast shields, nipples, pacifiers, cups, bottles, and accessories for not more than 4 to 5 minutes. This eliminates all the bacteria and viruses from it and does not comprise any harmful chemicals, bleach, alcohols, or dyes.
How Often Should You Clean Your Breast Pump?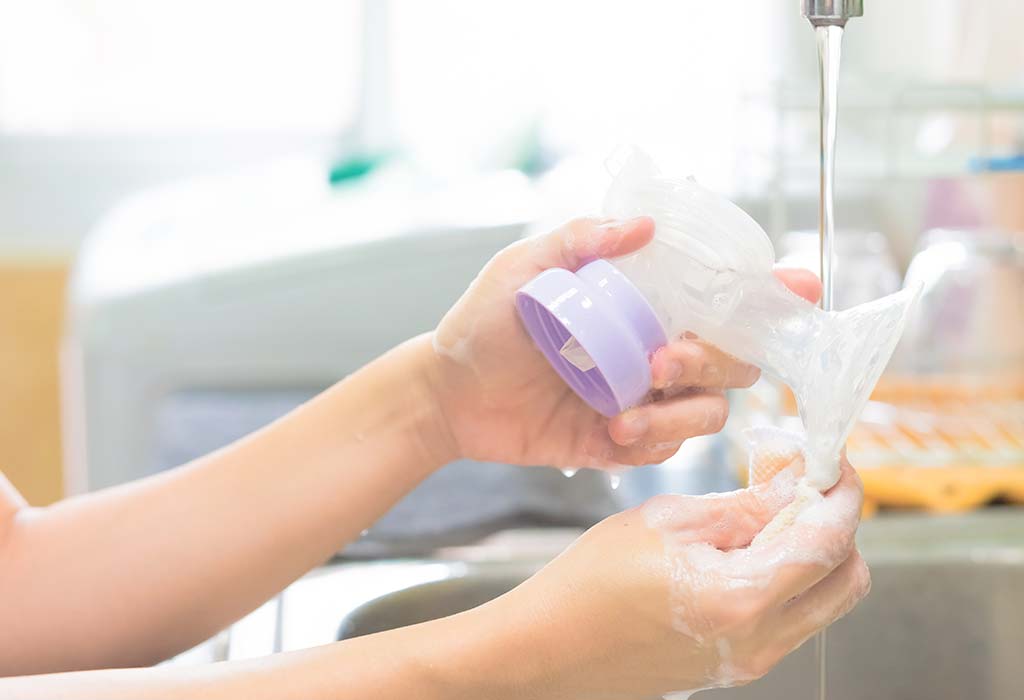 If it is about changing and using the new breast pump, then after every six months, you must change the breast pumps. Moreover, ensure that there are no cracks on the pump and if there is any tear, wrap, tube molds, or cracks, immediately replace it with a new one.
Furthermore, cleaning the breast pumps every day is essential for every mother. Here are some tips for every mother out there.
Every time you use the breast pump, you must wash it. You should never be careless in terms of hygiene, and after every use of the pump, clean and sterilize them.
If you are a working mother, you may not be comfortable cleaning the breast pump at the workplace as you may not get time for it. In that case, you can use the pump cleaning wipes, and it will help you clean different parts of the pump. So, don't ignore cleaning at the workplace, and keep your child away from infections.
Few working and exclusive mothers use their breast pumps almost throughout the day. For them, cleaning pumps after every use is not a realistic idea. In that case, you can keep extra pieces of parts or a spare pump with yourself. Then seal the bottle and keep it in the refrigerator. Once you get home, you can clean the used pumps properly.
Other Breast Pump Safety and Cleaning Tips
Some more tips to clean and store breast pump parts are given below:
If you use the breast pump correctly, you are not frequently clean the tubes.
Always remember to keep the spare breast pump or its part with you.
While using the pump, remember to disconnect the tube from its pumping kit if you are at the end of the session.
After use, run the pump for at least 3 to 4 minutes to dry the tubes.
If the outer part of the breast pump is soiling, you can use disinfecting wipes to clean them.
Pumping breast milk is one of the finest ways technology has come up in recent times. It has especially benefited the working ladies, as they do not have to be with their babies at all times. Moreover, it keeps the baby healthy and ensures its development. If used properly, mothers must not worry about the safety of their kids and themselves.
Also Read:
Side Effects of Using Breast Pumps
How to Use a Manual Breast Pump
Pros and Cons of Electric Breast Pumps