The Lowdown on Screen Time for Your Pre Schooler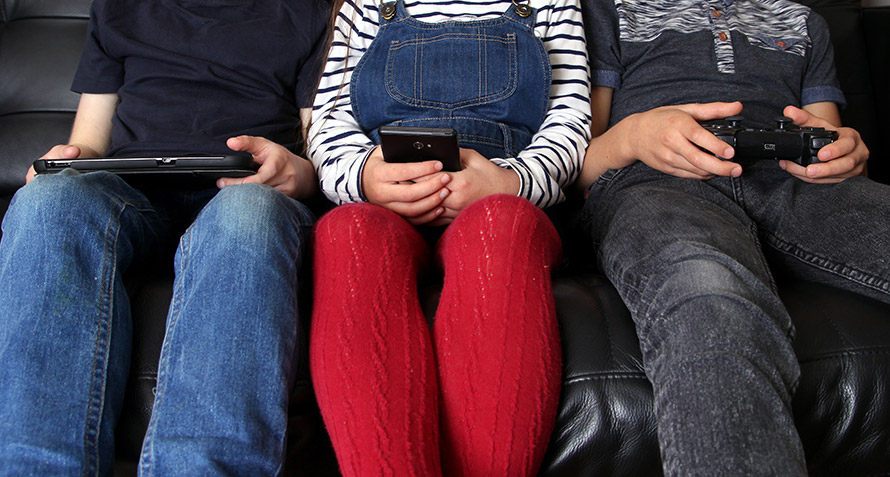 Today, we are living in a highly technically savvy world. There is no escape from TV, Computers, Laptops, Tablets, I-pads and may be some other gadgets as well. As a result of which, there is a lot of negative impact on children. High exposure to gadgets and excess screen time, can impact the psychological, social and to some extent their physical development to. Cognitive skills are also highly impacted.
Here is a quick overview on other negative impact of high screen time:
Obesity – Children play online games, video games, just sitting in one place
No physical activity – Hinders their motor development and strengthening of muscles
Lack of social skills – as everything becomes virtual, they do not have any real friends whom they can share their feelings with. This also leads to emotional issues at a later stage in life
From the time children are born up till three years of age, the development of their brains happens at a rapid pace. The development happens at a much faster pace when children interact with another human and the development slows down with exposure to screen time
The way all this gadgets have entered our lives, it is practically difficult to deny its existence and eradicate its use completely.
1. Develop screen time rules
Psychologists propose parents to have certain rules at home for every aspect. Like family dinner time – When entire family gets together every night for dinner. Similarly there should be screen time rules for children, especially till the age of 5. Of course, each family can set rules as per their family culture, however the recommended screen time is 30 mins till the age of 5
2. Screen time should be under supervision of an adult
In fact this rule should be followed much beyond 5 years of age. Any type of screen activity should be under the supervision of an adult till at least 10 years of age. Choose which programs/videos your child should watch. After 10 years too, apply parental controls on your screen
3. Ensure education after every screen exposure
After your child has watched a particular program, discuss with him about the learnings from that program. Thus screen time can be used for educational purpose and productive reasons. Parents need to ensure that screen time is quality time and continuous education of the same, will help children grow up as truly educated and learned adults
4. TV presence at only one place
Now a days, lot of families have TV in almost all the rooms in the house. If this is the situation, then setting limits on screen time will be challenging. TV should only be in the main room. This helps the family come together in one place and also limits screen time for all family members, not only children
Having said all this, it is equally important that parents exercise self – discipline themselves when it comes to screen time. If you tell your child that playing games on mobile should be restricted to 30 mins and you yourself and playing for hours on weekends, then you are not walking the talk and eventually your children will not listen to what you are saying.