Sridevi's Beauty and Fitness Secret Is The Perfect Route To Happiness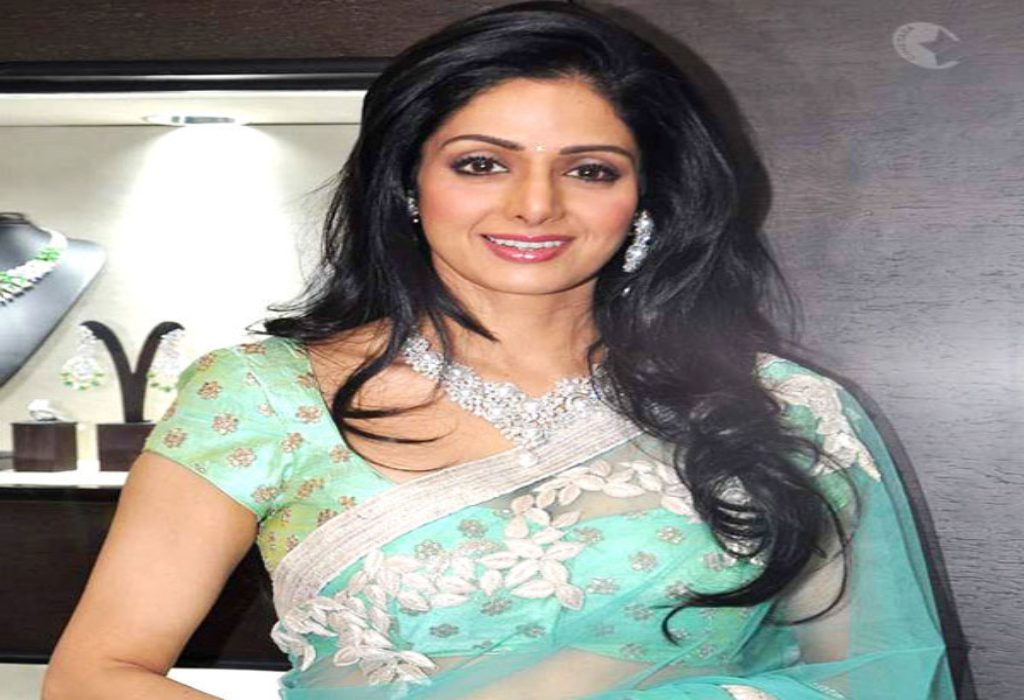 In this Article
She once ruled the silver screen and still takes her stardom wherever she goes. Looking fab at over 50, Sridevi has a big secret behind her time-defying beauty and amazing body…
A superstar and a proud mother of two lovely daughters, Sridevi has it in her to charm her audience. She just seems to look more beautiful as the years pass by. to power yoga. Her customised fitness and beauty tips have worked wonders for her and guess what, also sound doable!
Here's Sridevi's Beauty and Fitness Secret…
"I believe in eating the right food and at the right time, doing yoga and having lots of water; and I follow this regularly.
I play outdoor games with my children like tennis, and I try to be regular with my power yoga.
I also make it a point to go jogging with my daughter."
There you have it! Lots of water, plenty of yoga and exercise and a glass of fresh fruit juice is how Sridevi maintains her glowing complexion and fabulous body. In between morning jogs, gym workouts and tennis sessions, she's devoted to the power of yoga. With the help of yoga veteran, Manish Tiwari, Sridevi has been practicing this ancient discipline for more than five years now. She combines it with cardio exercises and keeps up her daily fitness regimen five days a week.
This International Yoga Day, why don't you take a leaf out of her book and embrace your own beauty. Use this 10 minute yoga starter guide and we promise you'll look and feel better in no time!
Sridevi's Diet Plan
Sridevi starts her day with two glasses of warm water infused with lemon and honey and follows up with herbal tea. In fact, she never goes without green tea bags in her handbag! For breakfast, she has a bowl of oatmeal or muesli with dry fruits, honey and skimmed milk, followed by fresh vegetable juice. Fresh green salads and dal are her staple lunch diet, sometimes accompanied by smoked or grilled salmon, tofu and feta cheese. Dinner usually consists of soups or curried vegetables with rotis. Apart from these, she snacks every two hours on whole fruits, peanuts and goats' cheese with multi-grain crackers. Her only weakness is dark chocolate. Now, that's totally understandable!
If you too are planning to switch to a healthier diet – congratulations! This quick guide on what Bollywood Moms eat for breakfast can help you get started. Tried and tested is always better, right?
Sridevi's Beauty Tips

True beauty is when you're glowing with happiness, says the gorgeous screen siren. Just what exactly makes her glow with happiness? Sridevi's beauty regimen includes regular head and hair oil massages that are responsible for her thick and lustrous tresses. She stays away from hair treatments, preferring to keep things natural. She doesn't dye her hair with different colours either. Regular spa sessions and fruit face packs have helped her keep her skin glowing and youthful. Indeed, she continues to mesmerize us even now. Check out Sridevi's holiday pictures with the family here – they instantly cheer you up!
Sridevi's Make-Up Tips
Sridevi has a few helpful tips to offer when it comes to make-up. Not one to overdo it with cosmetics, she always keeps it low-key and strongly recommends removing all traces of make-up before going to bed. What she does swear by is glycerin and rose water for her face, which she's used ever since the launch of her career. She loves experimenting with different shades of lipsticks but never goes overboard with it. The highlight of her beautiful look is her eyes, which she lays more emphasis on by using kajal and black eye shadow for a smoky look.
For Sridevi, beauty and fitness stem from being happy, content and adhering to a daily session of yoga. Her relationship with yoga has become her biggest asset and allows her to keep calm, fit and healthy. Now that's truly inspiring!