6 Side Effects of Using the Wrong Skincare Products as a New Mom!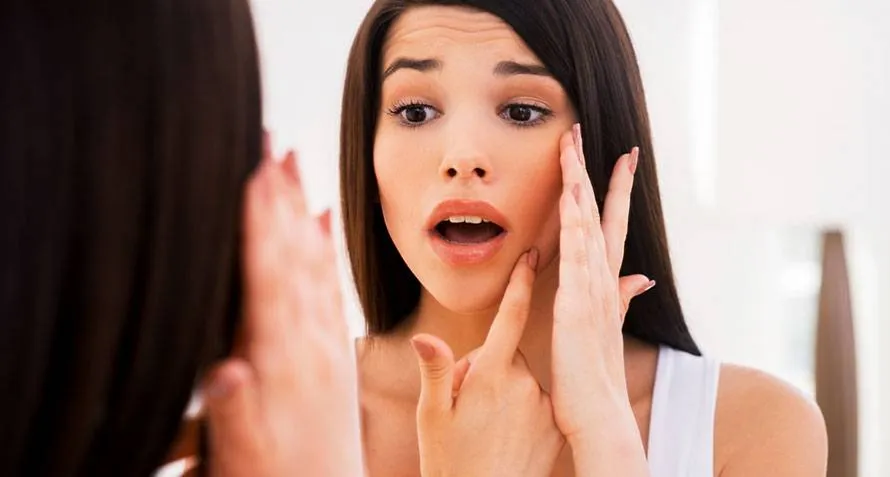 As a new mom, you have a million and more things on your mind. Is your baby comfortable? Is he getting enough nutrition? Are you a good mom? Amidst these gnawing anxieties, it can be massively difficult to find time to sleep or shower, let alone focus on your skin. This is why you often end up either ignoring your skin altogether or using a product without giving it due thought. But did you know that this not only damages your long-term health but also harms your baby?
The skin is your first mode of contact with your infant. It is also the first to get affected when your body goes through a struggle or medical condition. Ignoring or mistreating your skin at this time makes you vulnerable to a lifetime of ill health. Skincare isn't a lifestyle option – it's an integral part of postpartum care!
1. Your Nipples May Be Too Sore For Your Baby
Breastfeeding, admittedly beautiful, can also be difficult. Your body is recovering from the experience of childbirth and your nipples are undergoing many changes. Not caring for your nipples can lead to soreness and cracking. And this will not only be painful for you, but it may also make it difficult for your baby to latch properly. Worse, she may have to stop feeding before she's full.
Solution: Use a nipple-care butter with natural constituents. Himalaya FOR MOMS uses the efficacy of herbs to bring you the safest healing. This means you can apply this product topically at no risk for you or your baby.
2. Skin to Skin Time Will Be Badly Affected
If there's one thing that almost all experts recommend for infants, it's skin-on-skin time. This principle of parenting, also called "Kangaroo Care", has been proven to make babies happier and keep their heart rate and breathing rate stable. Wait, there's more. Skin contact also means your baby fights against allergic diseases better. Now imagine how your baby would feel if your skin was unhealthy or had traces of harmful chemicals! It would expose him to discomfort as well as infection.
Solution: Keep your skincare regimen natural and as removed from chemicals as possible. Babies have very sensitive skin and you never know what can trigger a breakout or infection.
3. Skin Dryness Will Become Your Perpetual Enemy
During pregnancy and the postpartum stage, another skin problem you will be battling with is dryness. This is usually linked to hormonal changes. Many women face this problem especially after delivery. Tihis is because during pregnancy, oestrogen levels are high. But when you give birth, the sudden drop can take a toll on your skin. While this is beyond your control, you shouldn't aggravate it by using dehydrating products! Harsh formulations can mean your skin is drained of moisture, and this will only make your skin more problematic.
Solution: It is critical to moisturise liberally. This is especially important after showering and at night time. So, even though taking a shower itself may seem like a humongous task right now, you need to do this! Also keep yourself well hydrated by drinking lots of water.
4. Your Skin May Feel Blotchy and Dull
Whatever happened to the pregnancy glow everyone complemented you about? This was fuelled by all that estrogen in your blood which is no longer the case. As a result, your skin will now suffer from blotchiness, dullness and pigmentation. Many women suffer from dark splotches on the forehead, upper lip and cheeks – a condition called melasma. The scary part is that it can get worse if you don't follow a proper skincare routine and continue to be sleep deprived.
Solution: Your skin needs extra care after your delivery. Generously use body butter in the problem areas to restore the skin's vitality. We recommend using Himalaya FOR MOMS' soothing body butter. It comes in three different fragrances – Rose, Lavender and Jasmine. Lavender helps to keep the mind calm, the stimulating fragrance of Jasmine rejuvenates the senses and the uplifting fragrance of Rose brightens mood.
5. Your Teenage Acne May Return With a Vengeance
What! Haven't you bid goodbye to acne for good? Well, in the pregnancy stage, progesterone and estrogen fluctuations can trigger the onset of hormonal acne. They usually affect the neck and lower area of your face and show up as red bumps. Goes without saying, exposure to chemicals is guaranteed to make your skin even more vulnerable to this condition.
Solution: The trick to clearing acne remains similar to what you did back in teenage – cleanliness. Try and keep your pores clean and unclogged to avoid build-up of bacteria. If the condition persists, you should visit a dermatologist.
6. That Sagging Skin May Just Get Worse
Are you experiencing loose, sagging skin after becoming a mom? Our skin is made of collagen and elastin and tends to expand when we gain weight. After your delivery, it is difficult for things to just bounce back into shape, which leads to sagging. While this is an indispensable part of becoming a mother, not doing anything about it is not the right approach! In fact, if you let the sagging continue, it is only going to get worse with time.
Solution: Sagging skin can be slowly corrected by regularly massaging the affected areas. Your safest bet is a herbal massage using Himalaya FOR MOMS' toning massage oil. This helps improve blood flow, hydrates your skin and eventually lets it firm up.
Whew, there's so much at stake when it comes to postpartum skin care! Even though focusing on yourself may be the last thing on your mind now, you have to do it. Keeping your skin healthy is important for the long-term wellness of both you and your baby. Now, that is motivation enough, right.