Simple Baby Shower Finger Food Ideas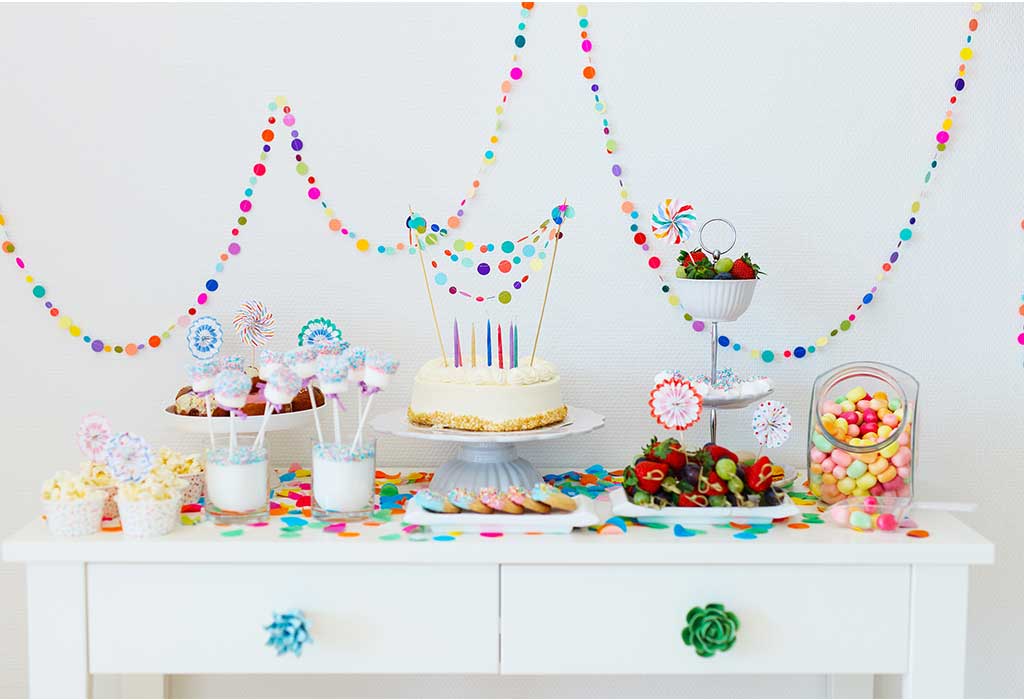 In this Article
Pregnancy comes with joy and pain, morning sickness, and depression, but nothing can be more uplifting than a baby shower celebration. Planning such a joyous event is incomplete without fun finger foods for a baby shower. The right combination of sweet and savory finger food recipes can be an instant crowd-pleaser. If you've been wondering what finger foods to serve at a baby shower, you can stop stressing over the choice of food and find ideas that will suit your needs and pocket.
Easy Finger Food Recipes for Baby Shower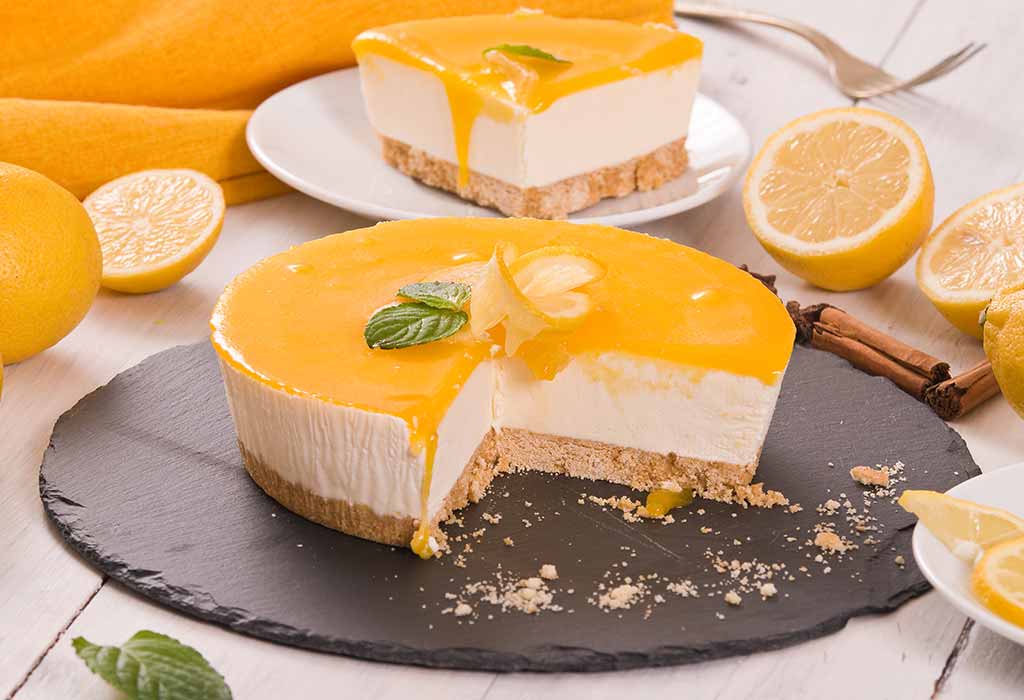 Organizing delicious finger food is an important aspect of your baby shower food menu. When looking at fun finger foods for a baby shower, it is important to keep the event's time in mind. For a baby shower scheduled in the early afternoon, the focus has to be on light foods. Contrarily, you'll need to offer some heartier finger foods for mid-morning baby showers close to mealtime. Tasty finger foods can be cheap and a great conversation starter for those looking for budget-friendly baby shower ideas. If you're looking for delightful baby shower food ideas that don't take tons of time or special skills to make, finger food ideas can be of help. Include mini versions of almost anything or colorful treats of tinted pink, blue, or both as a gender-reveal menu plan. Regardless of the theme, these finger food menu ideas can be easy to put together to make your baby shower a lot of fun.
1. Artichoke Crescent Appetizers
This colorful appetizer can be served both warmed up and chilled and will please guests on any occasion. Just bake, cut, and serve.
Ingredients
Refrigerated Crescent Rolls – 8 Ounces
Grated Parmesan Cheese – 3/4 Cup
Shredded Mozzarella Cheese – 3/4 Cup
Artichoke Hearts (drained and chopped) – 15 Ounce
Creamy Salad Dressing – 1/2 Cup
Garlic Powder – 1/4 Teaspoon
Total Cooking Time: 20 Minutes
Servings: 8
How To Make
Preheat oven to 375°F.
Unroll the crescent roll dough. Press into the bottom and 1/2 inches up the sides of a jelly roll pan or baking sheet. Seal seams and perforations together. Sprinkle with Parmesan cheese. Bake in the oven until it turns light brown, 8-10 minutes.
Combine artichoke hearts, Parmesan cheese, mozzarella cheese, creamy salad dressing, and garlic powder in a bowl to form a smooth mixture.
Spread creamy artichoke mixture over the browned crust and sprinkle it with artichokes, green onions, and pimientos.

Bake until the cheese melts and turns brown for about 15 minutes. Cool it for 5 minutes. Cut into desired shapes and serve.

Wait until edges are golden brown for about 15-20 minutes. Cut into 24 pieces.
2. Mini Lemon Cheesecakes
Considered one of the best finger food ideas for a girl baby shower, these easiest and most divine little cheesecakes bursting with citrus filling can melt anyone's heart.
Ingredients
Cream Cheese (softened) – 250gm
Master Foods Lemon Butter – 280gm
Butternut Snap Biscuits – 200gm
Fresh Strawberries (halved) – 250gm
Total Cooking Time: 3 Hours
Servings: 12
How To Make
Place a Butternut Snap biscuit, flat-side up, into each of the 10 holes lined up on a muffin tray with paper shells.

Beat cream cheese and lemon butter using an electric beater until the mixture turns smooth. Spread the mixture evenly across the 10

biscuits

.

Freeze the mixture for at least 3 to 4 hours. Remove the paper shell and garnish each cheesecake with strawberries before serving.
3. Avocado Deviled Eggs
This twist to the traditional egg with delicious avocado filling can become a party favorite.
Ingredients
Ripe Avocado (peeled, pitted, and diced) – 1
Fresh Lime Juice – 2 Teaspoons
Mayonnaise – 3 Tablespoons
Yellow Mustard – 1 Teaspoon
Chopped chives (for garnish)
Hard-boiled Eggs – 6
Salt and Pepper
Clove Garlic – 1
Cayenne Pepper – 1/8 Teaspoon (for garnishing)
Jalapeno Pepper, Sliced – 1
Hot Sauce – A Splash
Total Cooking Time: 20 Minutes
Servings: 12
How To Make
Peel the boiled eggs, cut them in halves, and remove the yolks.

Add egg yolks, lime juice, chives, mustard, garlic, mayonnaise in a bowl and mash together—season with salt and pepper. Mash everything well for the mixture to be evenly combined.
Spoon the mixture into a piping or plastic bag with a snipped corner. Fill egg whites with the mixture, and then top those with jalapeno slices and a dash of hot sauce.
Garnish with cayenne pepper and chopped chives.
4. Cheese Bombs
These rich balls are made with a combination of chocolate and cheese. They burst and melt in your mouth, leaving an ultimate gooey cheesy taste.
Ingredients
Cream Cheese (softened) – 120gm
Crumbled Gorgonzola Cheese – 1 Pack
Onion, finely chopped – 2 Teaspoons
Worcestershire Sauce – 1/2 Teaspoon
Black Pepper – 1/4 Teaspoon
Cooked and Crumbled Bacon – 1/2 Cup
Chocolate Chips or Any Other Chocolate – 1/2 Cup
Total Cooking Time: 90 Minutes
Servings: 6
How To Make
Beat Gorgonzola cheese, cream cheese,

onion

, sauce, and pepper together in a bowl until it forms a thick paste.

Pour the mixture into an air-tight container. Then, keep it in the refrigerator for at least an hour.

Roll the cheese mixture into small balls, followed by rolling them into bacon.
Garnish with grapes and slices of apple and pear before serving.
5. Tomato Skewers
If you are looking for finger food ideas for a boy baby shower, this quick, healthy, and fresh recipe is easy to assemble and makes the perfectly poppable appetizer.
Ingredients
Grape Tomatoes, halved – 1 Pint
Fresh Mozzarella Cheese Balls, cut into thirds – 10-14
Wooden Skewers – 32
Extra-virgin Olive Oil – 1/4 Cup
Balsamic Vinegar – 2 Tablespoons
Kosher Salt – 1/4 Teaspoon
Pepper – 1/4 Teaspoon
Fresh Basil Leaves – 6 Thinly Sliced
Kosher Salt and Pepper – To Taste
Total Cooking Time: 15 Minutes
Servings: 8
How To Make
Add half a

tomato

, a cheese piece, and another half of the tomato in a skewer. Keep the skewers in a shallow dish.

Mix oil, salt, pepper, and vinegar in a bowl; sprinkle the mixture over the skewers along with basil and add salt and pepper.
6. Mayver's Sugar-free Peanut Butter Fudge
This guilt-free no-bake dessert recipe can be ready in minutes. The fudge is intensely smooth and sweet enough to make tasty little morsels that are extremely satisfying.
Ingredients
Mayver's Smooth Peanut Butter – 1 Jar
Rice Malt Syrup – 1/2 Cup
Coconut Cream – 1/4 Cup
Vanilla Extract – 1 Teaspoon
Coconut Oil – 3 Tablespoons
Total Cooking Time: 15 Minutes
Servings: 36 pieces
How To Make
Add coconut oil and rice malt syrup in a small saucepan. Stir until completely melted on low heat.

Add the remaining ingredients into the blend and stir vigorously until the peanut butter is completely melted and mixed through.

Pour the mixture on a lined baking tray. You can add any toppings/nuts/

dried fruit

s). Freeze it for about 2 hours or until set.

Slice into bite-sized pieces and serve.
7. Mini Taco Salad Bowl Appetizers
This party-friendly recipe makes the best ready-to-go bites of scoop-style tortilla chips filled with beans and favorite nutritious fillings.
Ingredients
Multi-grain Tortilla Chip Scoops – 2
Refried Beans – 1 Can (15 Ounce)
Shredded white cheddar Cheese, Sour Cream, Snipped Chives, Hot Sauce, and Finely Diced Avocado and Tomato
Total Cooking Time: 30 Minutes
Servings: 12 cups
How To Make
Put 1/2tablespoons of the beans into each tortilla scoop and arrange them on a platter.
Top with cheese, chives, sour cream, hot sauce, avocado, tomato, and serve.
8. Tea Sandwiches
These healthy tea sandwiches can be made in various ways and eaten in a couple of bites.
Ingredients
Coconut Flakes – 1/2 Cup
Almonds, finely chopped – 1/2 Cup
Package Cream Cheese (softened) – 8 Ounce
Orange Marmalade – 2 Tablespoons
Curry Powder – 1½ Teaspoons
Salt – 1/4 Teaspoon
Pepper – 1/4 Teaspoon
Diced Cooked Chicken – 2 Cups
Pumpernickel, Wheat, or White Bread Slices – 12 (1/2-inch-thick)
Diced Green Onions – 3 Tablespoons
Total Cooking Time: 10 Minutes
Servings: 24 Portions
How To Make
Bake coconut and almonds at 350°F in a shallow pan. Stir occasionally for five to ten minutes or until fully baked.
Blend cream cheese, orange marmalade, curry powder, pepper, and salt in a bowl; add it to the chicken and stir well.
9. Eggy Delight
This dish offers a yummy way to add more protein to your diet.
Ingredients
Hard-boiled Eggs – 6
Mayonnaise – 2 Tablespoons
Low-fat Plain Greek Yogurt – 2 Tablespoons
Vinegar – 1 Teaspoon
Mustard – 1/2 Teaspoon
Paprika (optional)
Total Cooking Time: 60 Minutes
Servings: 12 Pieces
How To Make
Peel the boiled eggs, cut them into halves lengthwise, and scoop out the yolks from the whites.

Mash the yolks and add mayonnaise,

yogurt

, vinegar, and mustard to it.

Add the yolk mixture to the egg white. Store in a covered container and serve cold.
10. Broccoli- and Chive-stuffed Mini Peppers
These party appetizers are filled with a flavorful cheese and topped with bread crumbs. They add plenty of crunch and cream to your meal to help them stand out.
Ingredients
Miniature Sweet Peppers – 12
Cream Cheese (softened) – 1 Package
Minced Fresh Chives – 1/3 Cup
Salt – 1/8 Teaspoon
Pepper – 1/8 Teaspoon
Finely-chopped Fresh Broccoli – 2/3 Cup
Shredded Cheddar Cheese – 2/3 Cup
Total Cooking Time: 30 Minutes
Servings: 2 Dozen
How To Make
Preheat oven to 400°F. Cut peppers lengthwise in half and deseed them. Mix cream cheese, chives, salt, pepper, and broccoli, and spoon it into the pepper halves.
Place them on a foil-lined baking sheet. Bake until heated for 9-11 minutes. Sprinkle with cheddar cheese. Wait for 3-4 minutes longer till the cheese melts. Serve warm.
Serving mess-free finger food on a baby shower helps guests focus on socializing, playing games, and watching the soon-to-be mom unwrapping a bevy of adorably pint-sized gifts. Labeling the dishes can be useful for guests who might have food allergies, intolerances or follow special diets. Wash fruits and vegetables thoroughly before slicing them on separate cutting surfaces. Host a memorable baby shower with an astounding variety of finger food dishes that would satisfy the cravings and fulfill the appetite of both the mom-to-be and the guests as well.
Also Read:
Baby Shower Favor Ideas
Baby Shower Cake Design Ideas
When is the Perfect Time to Have a Baby Shower?