Sample Schedule for Your 11-12 Months Old Baby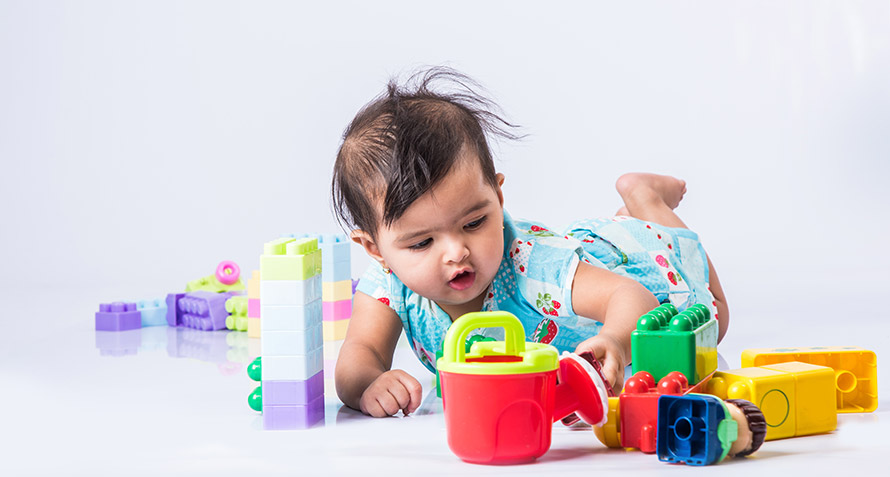 It seems like just yesterday that your little one was born and now the time has come to celebrate the first birthday. Your little one is 11-12 months old now and has done a lot to amaze you. More fun to follow in the next few years! Now that your baby has turned 11-12 months, he has reached a lot of developmental milestones. Getting into a set routine is now mandatory to inculcate discipline for life. Play time has increased now and other solid foods have also been introduced. A set routine will help your little one understand the right time to eat, sleep and play.
Are you anxious about developing a schedule for your 12 month naughty little one? Well, do not panic and take a look at the samples below.
SAMPLE 1
One thing which has changed majorly is the duration of your little one's sleep. The previous 14 hours of sleep will come down to 10 hours now. So here's the routine you must follow:
After getting up, start the day with an 8 ounce bottle.
Give a gap of 90 minutes till breakfast. Usually, oatmeal with some fruit is preferred.
Nap time! Keep it for at least 1.5 hours.
Prepare the prescribed lunch. Make sure to wake up your little one 20 minutes before to acclimatize.
Squeeze in shower time here. This will make your little one get really awake and hungry.
Avoid afternoon sleep and replace it with play time. If your little one insists, keep it short and resume play again.
You can go for One more round of milk of about 5 ounces after play time/nap time.
Continue to play. Make sure the games include a bit of body movement rather than just sitting. It will make his bones stronger.
Give your little one some fruit or a light snack and continue playing.
Its's dinner time! Keep it simple and more like lunch.
Read a story with some light music in the background. Spend time with your little one in the crib.
Let your little one get drowsy, then bundle him up and give him a nice goodnight kiss.
SAMPLE 2
Good morning! It's time to wake up your baby.
Keep the milk bottle ready and combine it with a soft sponge cake.
Drop your little one at granny's or a playschool.
Your little one will continue to play with lovely toys and have a joyful time.
A short nap of around 1 hour is mandatory.
Visit her for lunch and make her favourite cereal food.
Play for some time and let her nap again.
Your little one will get up again and start playing. Make sure she gets a light snack.
After sufficient play time, bathe your little one with warm water and dress her up in a fresh set of clothes.
Engage her with some favourite toys until dinner.
Dinner should be light and easy on her stomach.
Read out a bed time story and let her visit the world of dreams until morning.
Finally, remember that these are just samples; adapt them according to your baby's likes and dislikes. Make sure you have sufficient time dedicated to playing and sleeping!