Rewards for Kids – Best Ways to Motivate Your Children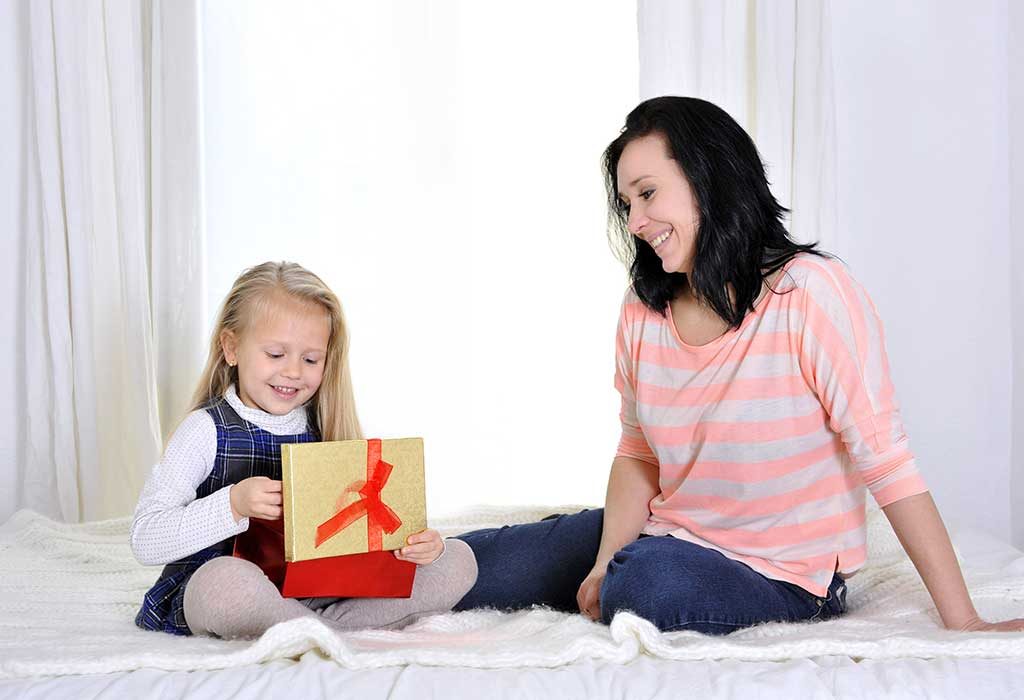 In this Article
Many parents have been confused about whether we are adequately reprimanding our child when trying to teach them a valuable lesson. How much is too much, is always the question. Some parents are worried about their reproaching techniques, not being strong enough as well. But how many parents have wondered about the system of reward and recognition with the children? It is important to adequately reward your child for good behaviour or good work done. This naturally encourages them to be better. The child stays motivated and does better than before because of the good feeling that comes along with being rewarded. So, what are the best ways to reward a child? Read on and find out more.
Amazing Ideas to Reward Your Children
There are some fantastic reward ideas for kids that can help reinforce positive behaviour and practices. Take a look at some of them:
1. Affection and Genuine Appreciation of the Effort Made
The best reward for children's good behaviour is your love and affection. Nothing drives home a point like genuine love. Give your child that extra cuddle or that kiss to reiterate that their behaviour was good. Use positive words to appreciate the effort they made to complete a task or show good behaviour.
2. Give Them Their Favourite Food
A happy kid is one that loves his food. Even if you have to indulge them with his favourite snack that is conventionally off limits, do it because your child will understand what a deep impression his good behaviour has had on you. Naturally, don't make this the only kind of reward you are giving out, because you might just be encouraging unhealthy practices without meaning to.
3. Buy Them that Toy They Have Been Nagging About
Not every reward has to mean spending money, but occasionally, you can give your child the toy that they have been losing sleep over. Make the reward worth the task accomplished. A class topper, a medal won, or an exceptionally selfless act deserves a gift of value.
4. Do a Fun Outdoor Family Activity
Spend quality family time at a picnic spot or a nature trail. This is a reward that combines the goodness of family time with inculcating a love for nature and the environment. Your child will begin to have a healthy respect for the earth thanks to your reward system.
5. Allow Their Favourite Friend to Accompany Them To A Mall or Activity Centre
As a special treat, allow a sleepover with a good friend or take a group of your child's friends out to a place of their choice. This could be one of the fun rewards for kids that your child looks forward to. If you decide on taking the children out, make sure that you choose the right place. Taking them to a mall and then refusing everything they want will not really count as much of a reward according to the child. Decide on something that you are well within your capability to handle alone.
6. Winner's Pride Cards
Keep some pride cards handy. This reward works especially well when you have more than one offspring. Healthy competition amongst siblings for a pride card can be a win-win for everyone in the house. Make decorative and pictorial cards that have phrases like' I cleaned my room today', 'I finished my vegetables', or 'I always follow the rules'. Children love bragging about how good they are at things. Appreciation in the form of a Pride card or a Brag card can boost their will to do more in future.
7. Kindness and Benevolence Rocks
Have a set of beautifully painted rocks, shells, or pebbles that become an entire collection when done. Hand one out for exceptionally good acts of charity or kindness displayed. You could pick your baby's favourite TV show or cartoon characters and make a collection of 'Peppa Rocks', "Avengers', 'Paw Patrol' etc. Make sure that your child understands that what they have done is outstanding and that the collectable rocks are very special because they cannot be bought, just like kindness and selflessness.
8. Ask Them to Choose What Chore They Want to Omit As a Reward
One of the best rewards for finishing up daily chores is to allow them to leave out one chore of their choosing for an evening, an entire day, or even a week, depending on what level of rewards they have earned. This will ensure that your child completes all chores on time, even in the future, because it is a motivational rewards for kids.
9. Gift Them Something Related to Their Favourite Activity
Every child has a favourite activity. This could be gardening, painting, paper crafts, or even games like football, soccer, or cricket. Gift them something important associated with said interest. It could be an autographed bat from their favourite player, or simply a new gardening tool. These types of rewards for children can encourage them to take more interest in their hobbies.
10. Build It Up with A Reward Chart
One of the most positive rewards for kids is a reward chart. Your child can visualise how well they have done, what activities or behaviour has earned them the rewards, and how they can earn more rewards. This helps them maintain good behaviour in the long run.
Remember that you know your child best. The ideas that you pick should suit your child's personality, temperament, and preference. Have some rewards that are given only under truly rare circumstances so that your child doesn't end up taking the reward system for granted. Help them earn their rewards so that both of you can enjoy the fruit of perseverance.
Also Read:
Effective Positive Discipline Techniques for Children
How to Foster Positive Thinking in Children
Positive Words of Encouragement for Kids
?>