Pros and Cons of Siblings Sharing a Room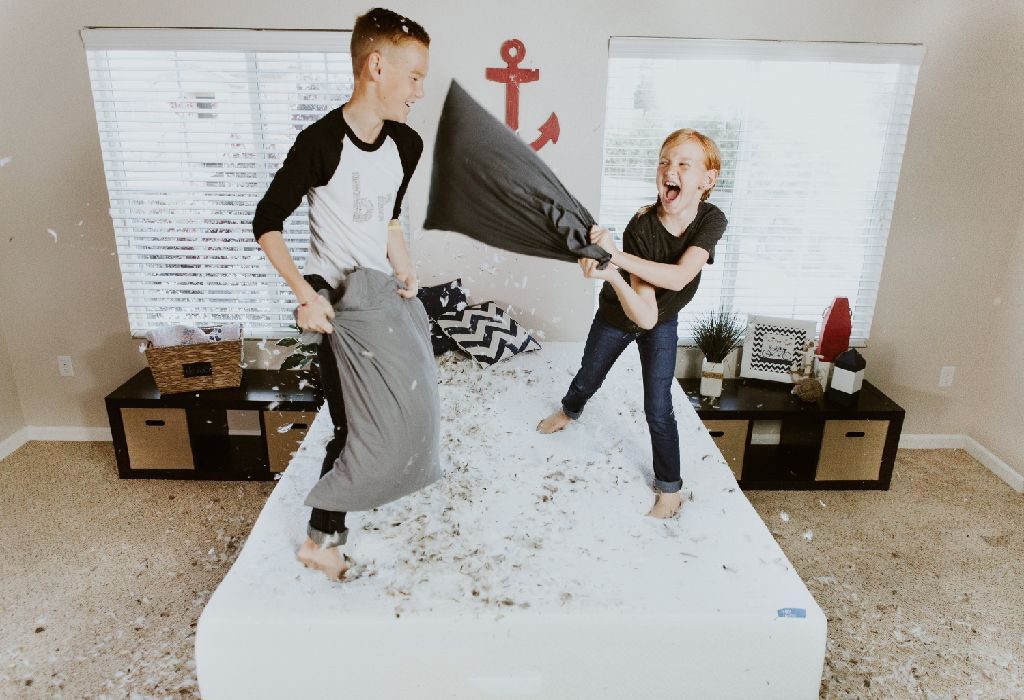 Making siblings share a bedroom can either be a tough job or it can be as easy as a baking a pie, depending upon the kids. Following a few tips to make them sleep together can bring healthy outcomes out of room-sharing.
Siblings sharing a room is a step that some parents reluctantly take in order to stop their children from being clingy. Others consider room-sharing a good idea as it helps to develop a strong bond between the kids.
The task of moving the elder and younger kid into a single bedroom can be daunting. It all depends on how your children react to the new situation and how soon do they adjust to the change.
Tips for Sharing a Room among Siblings
1. To Make One's Own Space
One of the most important things parents need to understand is that the elder sibling should not feel that his personal and private space is being taken away from him. If parents feel that the lack of personal space is causing a problem between siblings, then they should work it out in the best way possible. For example, create one side of a room for each to make both the kids feel that they have their own space.
2. Turn it into a Learning Experience
Parents can try making the elder kid feel that his behaviour is going to impress the younger sibling's mind and the younger one is going to look up to him. He gets to shine as the older sibling and learns how to become responsible and get respect from his younger brother.
3. Be Creative with Naps
Instead of just boringly tucking one kid after another into bed, the parents can consider doing something different so that they enjoy sleeping and sharing the room together. Reading stories to both of them or making sleep fun by camping in the room and dozing off in sleeping bags can make it interesting and entertaining.
4. Set The Mood
A dark and quiet room is key to both siblings having a sound nap. Make sure the little one is nicely tucked in and is having a good sleep and then tuck the elder one into the bed. This makes the older sibling feel that he is being given time and attention too. You could also use glow in the dark stickers for a starry night effect!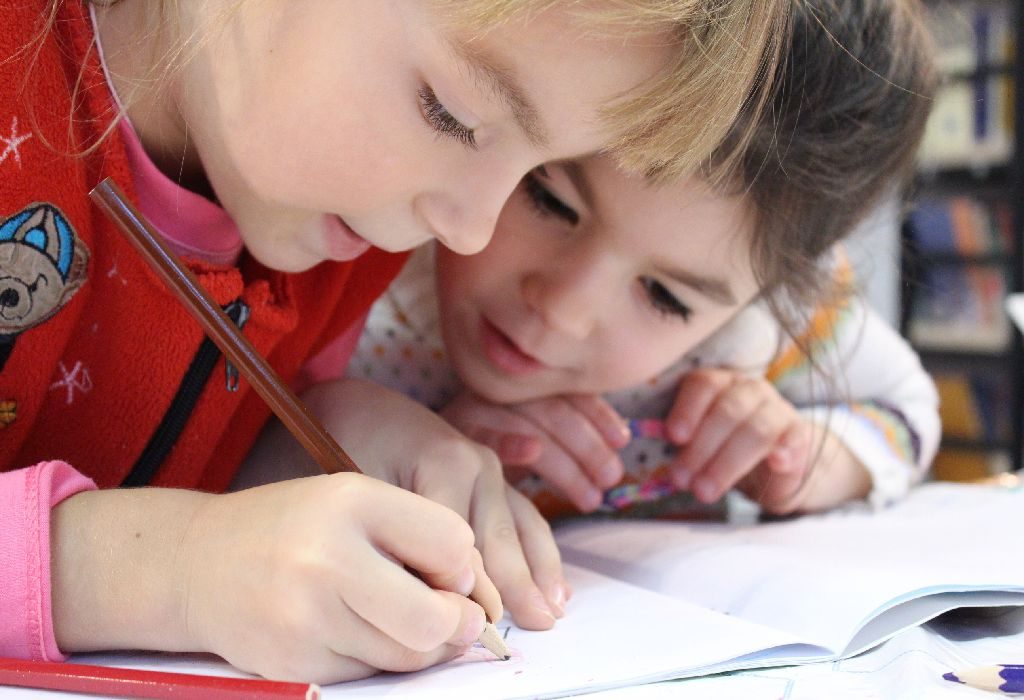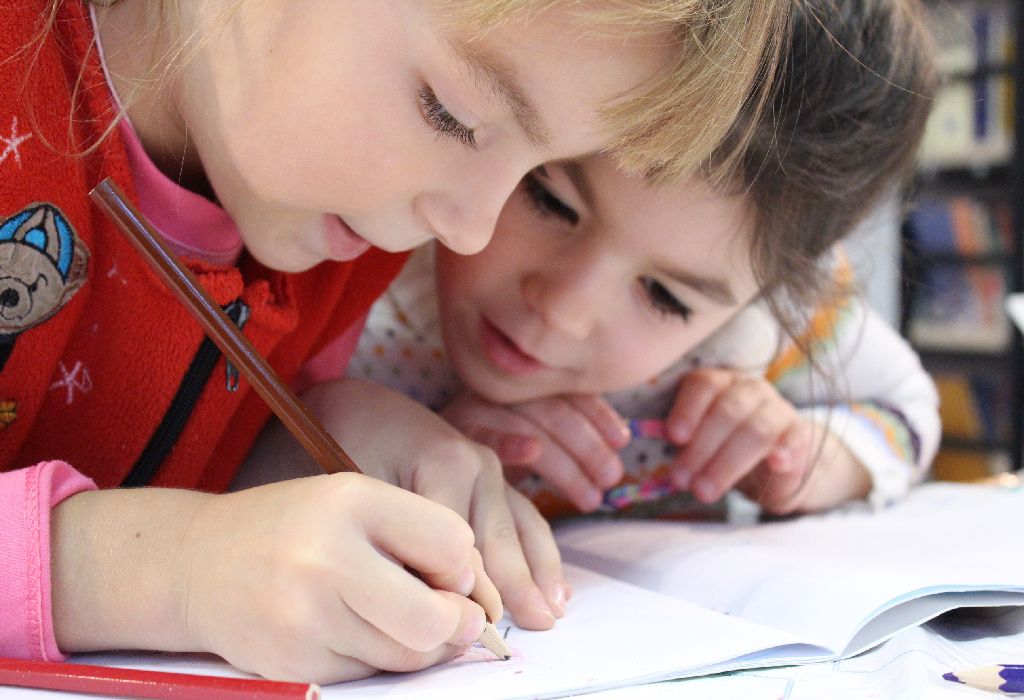 Benefits of Siblings Sharing a Room
1. Kids Enjoy Being Together
After a few days, the siblings will like spending time with each other and enjoy the bond they share with each other. It will strengthen their relationship.
2. Improves Communication
Spending time with each other makes the children learn to share each other's things, they eventually will confide in each other to share their feelings and secrets too.
3. Proves Economical
If siblings share a room, parents do not have to spend on decorating and renovating two separate rooms. Common kids furniture is a boon in disguise. You can store their clothes and toys in one cupboard. Also, there is just one room that gets messy at the end of the day.
4. Makes Things Organised
It becomes easier for parents to communicate and pay attention to the kids in the same room as they don't have to run to the other room when the little one cries or needs to be fed.
Thus, whether the kids become comfortable with each other and become good roommates depends a lot on their respective ages, state of mind and temperament. Make sure that you do not push your children until they are ready.