Positive Attention for All-round Development of your Newborn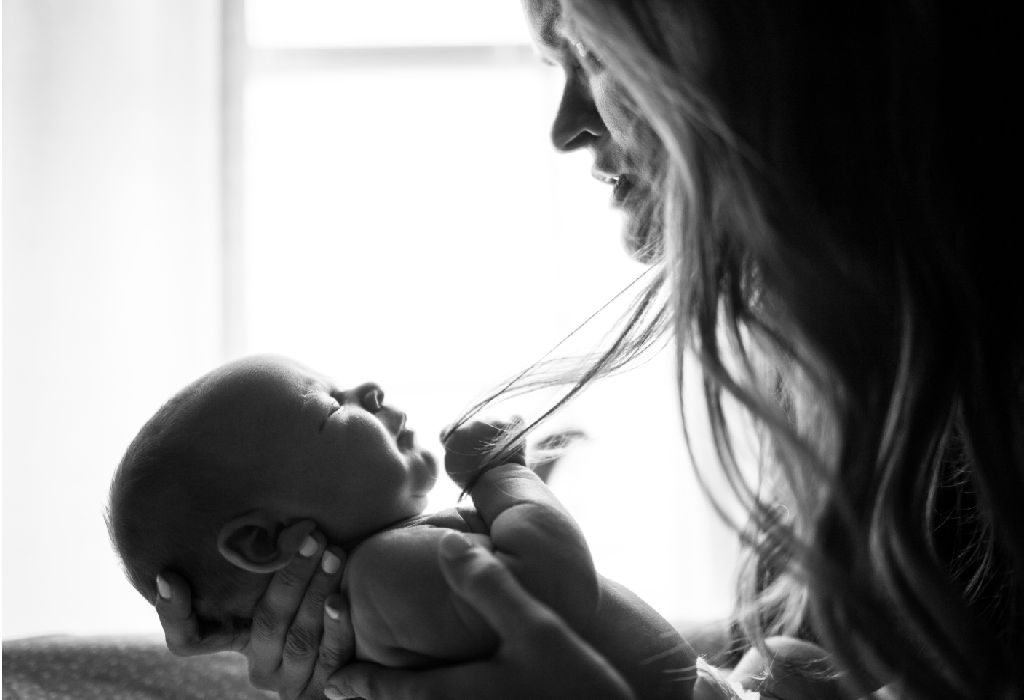 Gain your child's confidence by offering positive attention. Find out how you can make him feel loved, valued and safe just by encouraging a response in your little one.
Not just adults, babies too love attention and adulation. An encouraging and positive outlook can go a long way in inculcating respectful and healthy behaviour in the little ones. Positive attention is vital for all-round development as it helps in building a learning culture where children become more receptive, respectful, happy and disciplined. There are a numerous ways of showing positive responsiveness towards newborns such as cuddling, responding to cries, maintaining eye contact, using positive words, spending quality time, etc.
Effects of Positive Upbringing
Interacting with your babies in a comforting manner makes them calmer and feel valued. In the initial days, they are overwhelmed by the new faces, noises and the surroundings. They may feel alone or scared to see new faces or hear new sounds. At this time, your reassuring embrace and a smiling face can make them feel safe.
Your supportive and cheering attitude is sure to boost their confidence and improve their self-worth. It also aids in making the child feel safe and secure in the new atmosphere. In fact, they become more independent to face the world alone, as they grow up.
On the other hand, if the parents are too busy to understand the emotional needs of their babies, the relationship may hamper. The child may not feel comfortable even with his own parents and may be scared to face unfamiliar situations.
Ways of Showing Positive Attention to your Child
Right from the birth, children are able to absorb their parents' behaviour. They try to emulate you in various ways. So displaying a progressive conduct is a great way of showing positive attention. Here are a few tips on how you can do it.
1. Positive response
If your baby is crying, there may be a reason behind it. Cuddle the baby and find out the reason of his discomfort and soothe him accordingly. This may happen a number of times during the day, but you have to be patient and try to understand your little one's predicament. This won't spoil him, it will only increase his faith in you and help to connect with you emotionally.
2. Smile back
Facial expressions are an important part of non-verbal communication. Smile back at him whenever he smiles at you or looks at you. If he is attempting something new like playing with a pacifier and looks up at you, give him an encouraging smile to go ahead and enjoy himself.
3. Talk to your baby
Speak, read and sing to your baby so that he can feel connected to you. Your baby may not be able to comprehend all your communication but he sure is learning and grasping things. If he is trying to tell you something through his eyes, movement of hands, and gurgling and cooing, respond with a positive feedback.
4. No criticism
Do not use negative gestures and facial expressions or restrict his play. Frequently stopping your baby from attempting something can make him question his actions or feel sad. If you want to stop him from putting something in his mouth, don't shout or show anger. Instead calmly talk to him and distract him to something new.
5. Be happy
Do not let the stress from work hamper your precious time spent with your baby. Feel relaxed in the company of your loved one and encourage cheerful demeanour. Spend as much quality time with your bundle of joy as possible. Take him out in the park, play with him, feed him and change him, while enjoying every moment of it.
There may be times when you might be feeling low and would not be able to respond to your child in a positive manner. However, make sure that you are sensitive and attentive. Do not let your mood swings get in the way of the joys of healthy parenthood. Patience is the key to dealing positively with the little ones.