Parents, Stock Up Your Medicine Cabinet With These 8 Items Before Winter Arrives
Winter's here, people! It's time for the humid air to say goodbye and cool down, making it quite chilly in certain regions. Very soon now, you would be emptying the woollens cabinet and preparing for the season. But, when you have kids, is that really all you need to be thinking of?
Winters bring a new set of concerns with them, especially the common cold, and only dressing your little one in warm clothing won't be enough. You will also have to be prepared to tackle most minor illnesses at home. This post has a list of essential items that can help you deal with most health surprises winter might toss at you. Read till the end for some useful tips.
8 Items for the Medicine Cabinet Parents Should Stock up on Before Winter Arrives
Stock up on these items to be ready to handle mild health issues this winter. Although most of this list contains over the counter items, you may want to check with your paediatrician and get medicines prescribed before you place an order.
1. Medicines
It is always a good idea to provide some relief at the first sign of any ailment, whether it is a cold, cough, fever, body ache, or allergies to prevent them from turning severe. However, it is not wise to get over the counter medicines without consulting a paediatrician first. To avoid any health complications, you must check with your medical expert and get the prescribed medicines.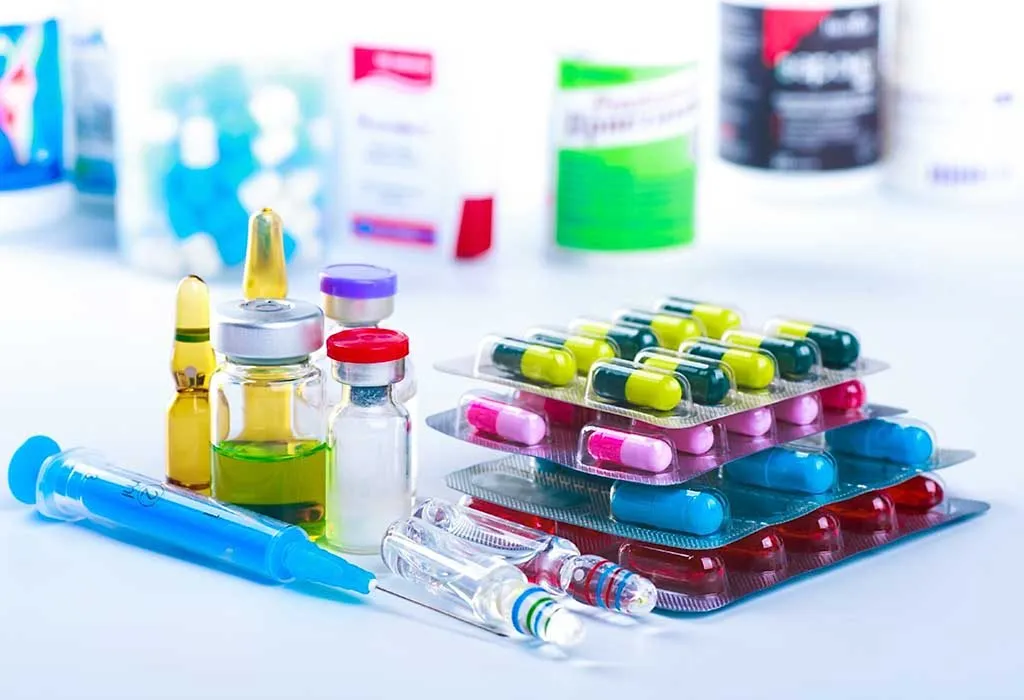 2. Menthol Rub/Cold Relief Balms
If you have kids over three years of age, you may want to consider keeping a menthol rub for babies handy when the mercury levels drop. A soothing menthol rub before tucking your little one in her warm and cosy bed can help relieve congestion and cough, too. However, be sure to rule out any upper respiratory infections before you use a menthol rub on your child because it could aggravate the condition. In other words, consult your paediatrician before using the menthol rub/cold relief balm on your munchkin.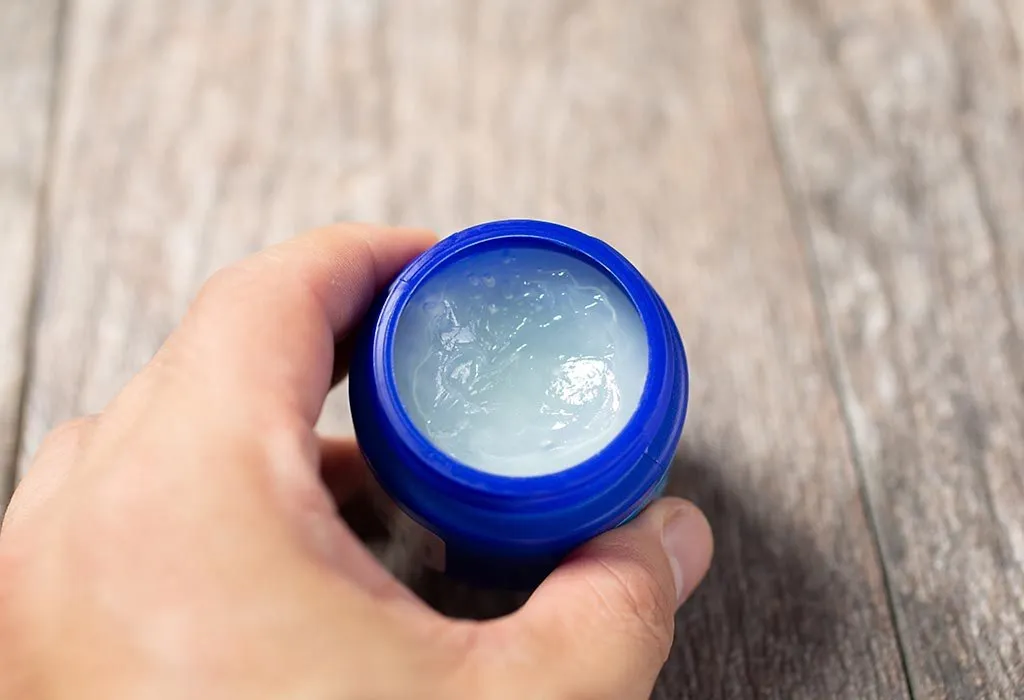 3. Nasal Cleansers and Aspirator
Winter is also the time for the booger monster to make his way into your baby's nasal canal. Jokes apart; it isn't uncommon for infants and toddlers to have stuffy noses when the temperature drops. And, since it is mostly deemed unsafe to give any cold medication under the age of 4, you may want to invest in a good quality nasal cleanser and aspirator to remove any blockages and drive the booger monster away.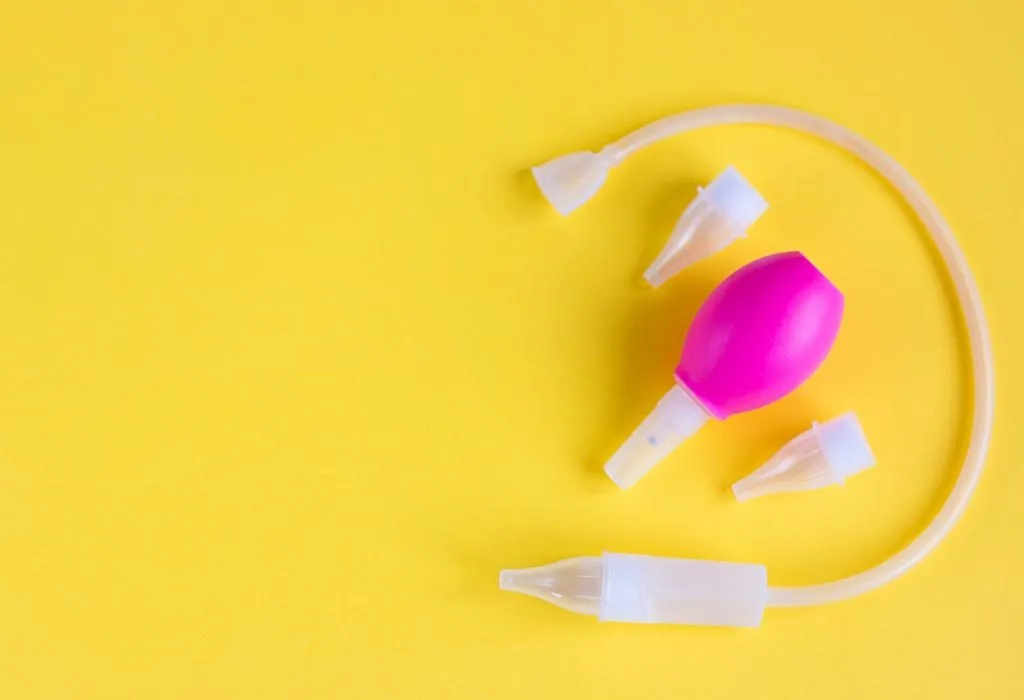 4. Vaporisers/Humidifiers and Nebulisers
If the air quality around you has already raised health concerns, a vaporiser/humidifier can come handy when you need to increase the humidity in the air. A steam vaporiser, in particular, can be used to clear any nose blockages and provide relief when the cold-cold winter strikes.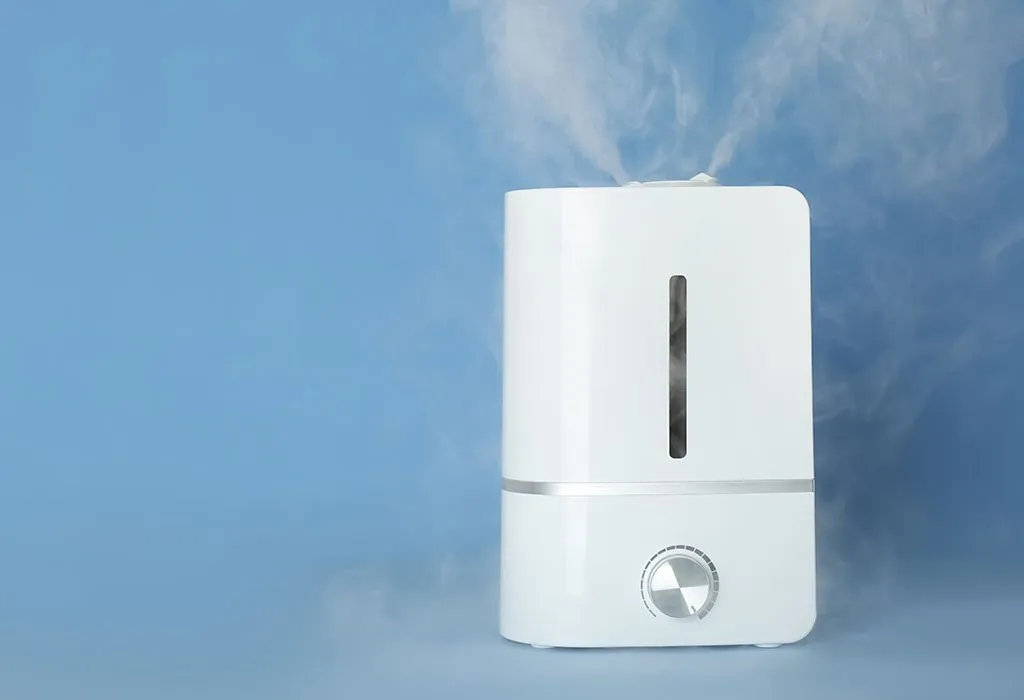 Nebulisers, on the other hand, are used to inhale medicinal drugs into the lungs. They should, however, be bought once your paediatrician prescribes them. Usually, kids suffering from lung infections, and chronic respiratory diseases, such as cystic fibrosis and asthma, need a nebuliser kit.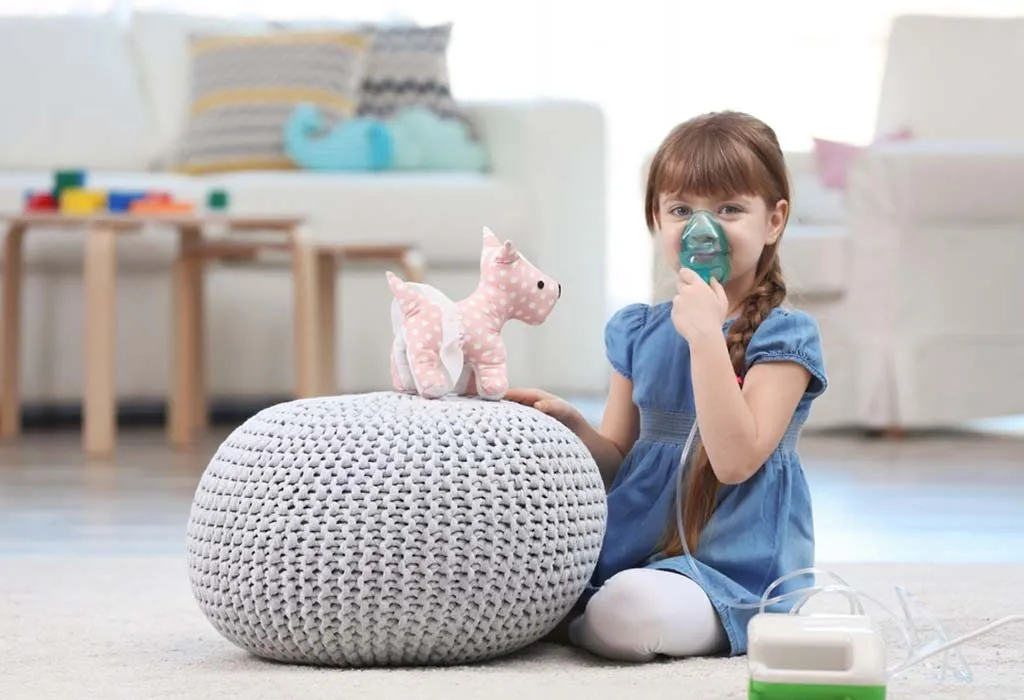 5. Inhalers
If you have an asthmatic child, it is always a good idea to stock up on some extra inhalers. Inhalers become more so important during the winter season as the dry and cold air can quickly irritate the airways and worsen the condition. By having a couple of inhalers handy, you can provide quick relief to your little one when required and get her back on her feet, playing and having fun with her toys.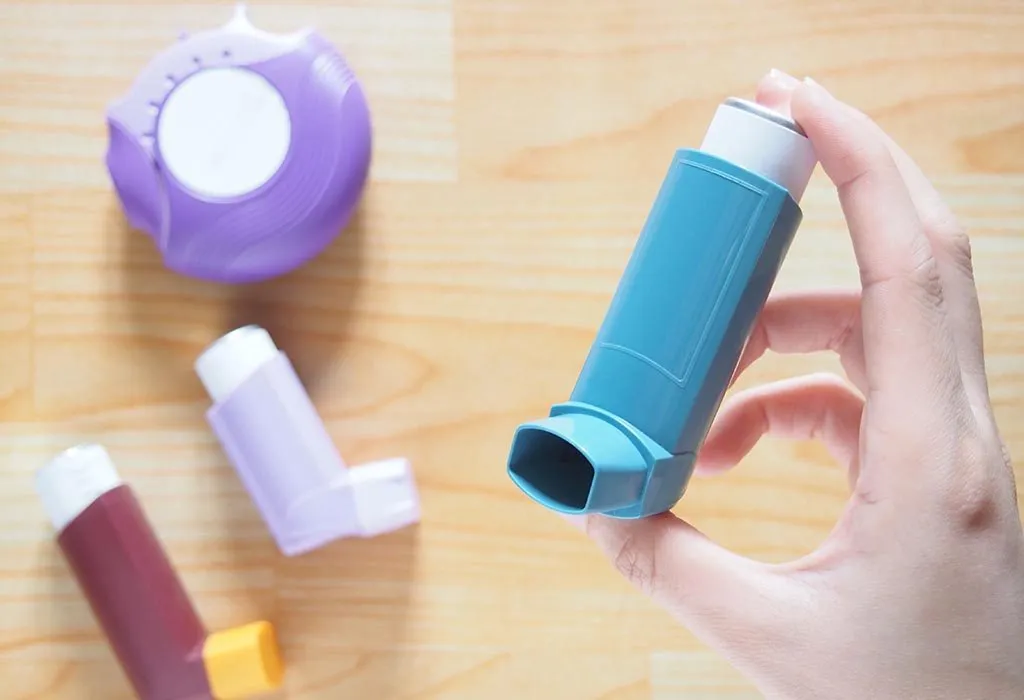 6. Vitamins
The best source of any vitamins for your bundle of joy is freshly prepared food. However, fussy eaters, low-quality foods or just unavailability of certain foods can lead to vitamin deficiency. Now, if it is a severe deficiency, you must head straight to your paediatrician. If not, consult the doctor when you can (but make sure you do), and purchase ample prescribed supplements to provide your child with the nutrition she needs.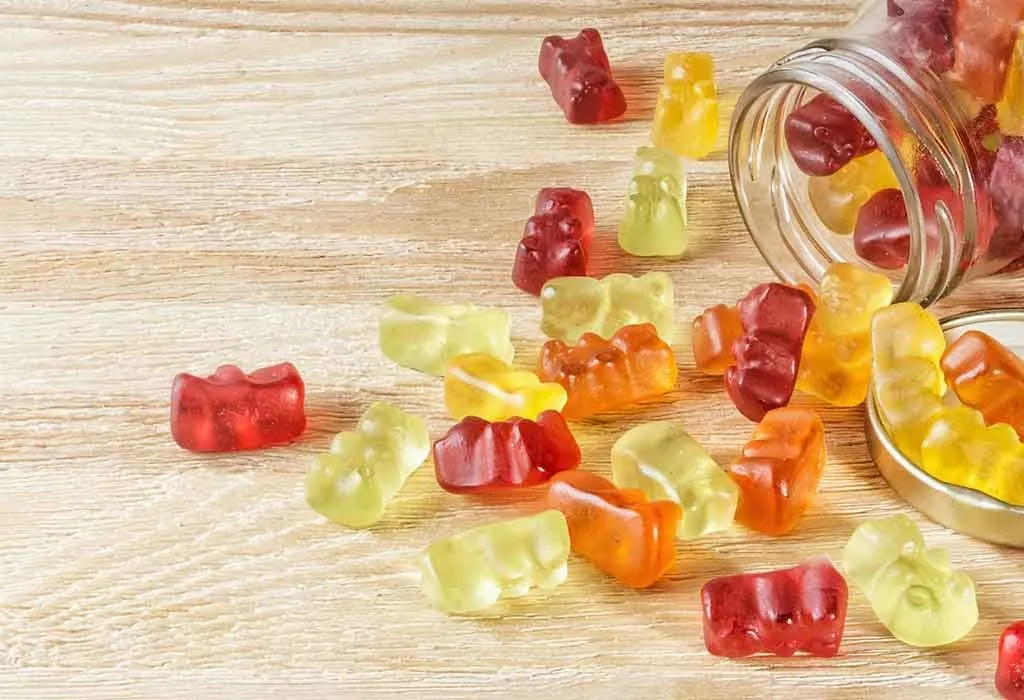 7. Cuts and Wounds
A healthy baby is an active baby, and the more active she is, the more there are chances of bruises, cuts, and wounds. You must, therefore, have a first aid box stocked with extra supplies, such as band-aids, bandages, gauze, sterilised cotton, medical tape, earbuds, antiseptic liquid, and antiseptic cream. With these items in place, you can take care of any minor wound at home and can allow your little one to be the lively self that she is.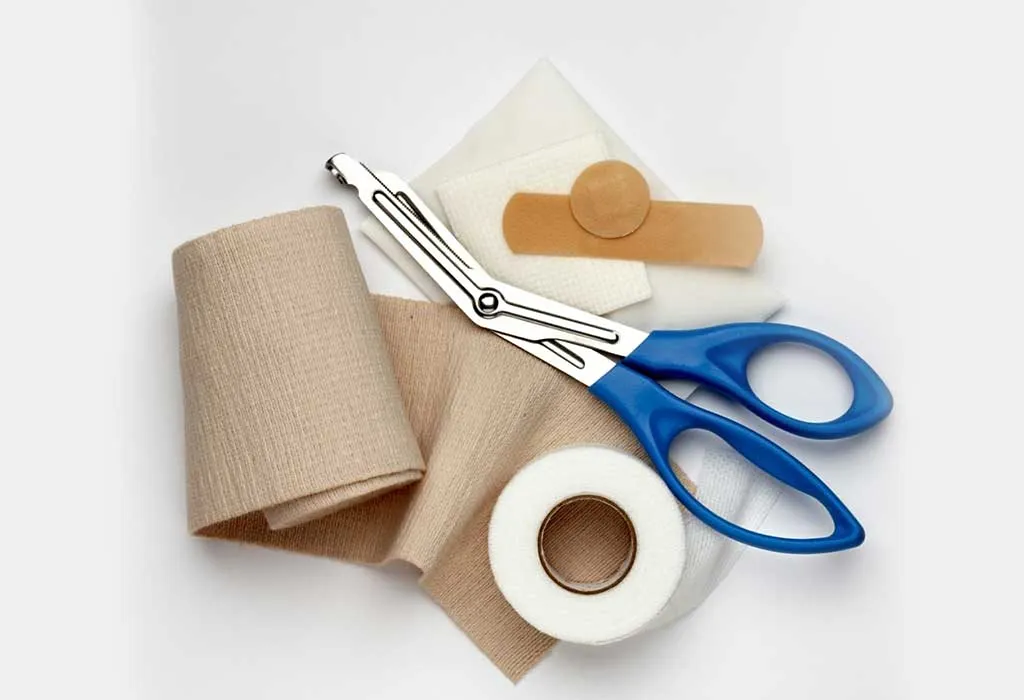 8. Tools
And last, but not the least – Tools! Yes, tools, such as a pair of scissors, tweezers, extra medical masks, a thermometer, medicine dropper, and medicine dispenser can help you remain organised, and tackle issues like minor cuts, fever, cold, puncture wounds, etc. Add these to your first-aid box pronto!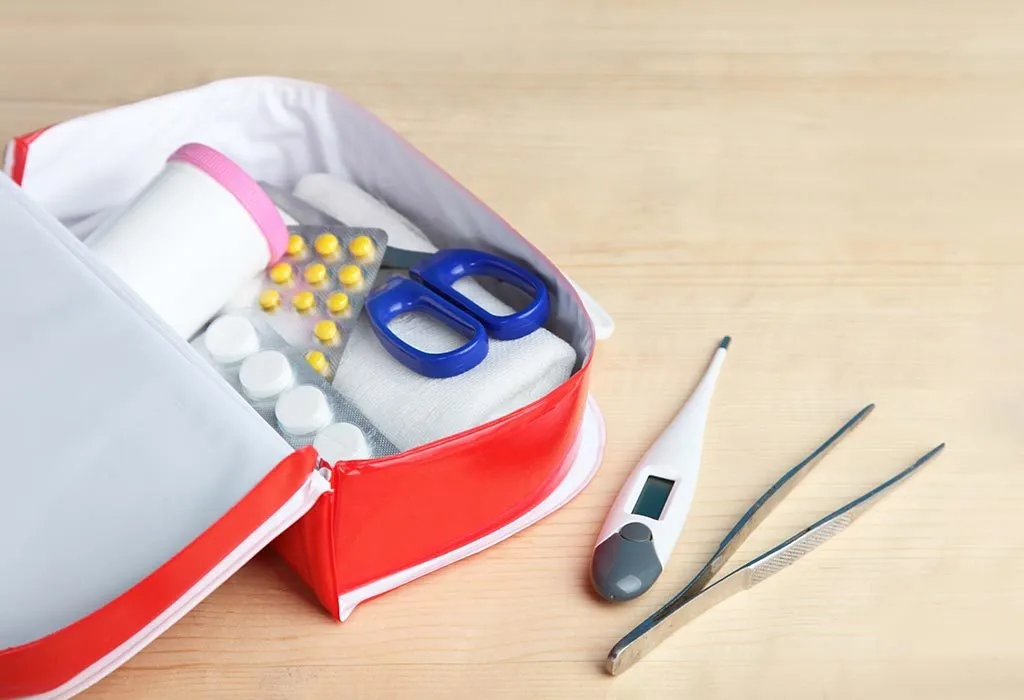 Tips to Stock up the Medicine Cabinet Before Winter Arrives
Simply stocking up on all the products mentioned above might leave you with unnecessary items that take up space. Here are some tips that can help you solve this problem.
Check your medicine cabinet and discard any damaged, contaminated, or expired medicines.
Then, make a list of all the remaining items.
Make another list of the items you need. Do not forget to estimate the number of days/months you want to stock up for. This will help you ensure you purchase enough units per product to last the entire season.
Always check the expiry date of all the products your purchase, especially if you are stocking up for the next 3 to 4 months.
When using the products, start with the ones nearing the expiry date.
The list and the tips mentioned above might seem like we're being overly cautious; but hey, when it comes to your munchkin's health, you cannot take chances. We wish your little ball of energy never needs them, but if she does, you'll be prepared to handle it like a pro.
Also Read:
How to Keep Baby Warm in Winter
Tips to Take Care of Your Baby in Winter
How To Make Your Baby Sleep Soundly in Winters