New Nursery Admissions Rules Have Got Parents Majorly Worried. Here's Why.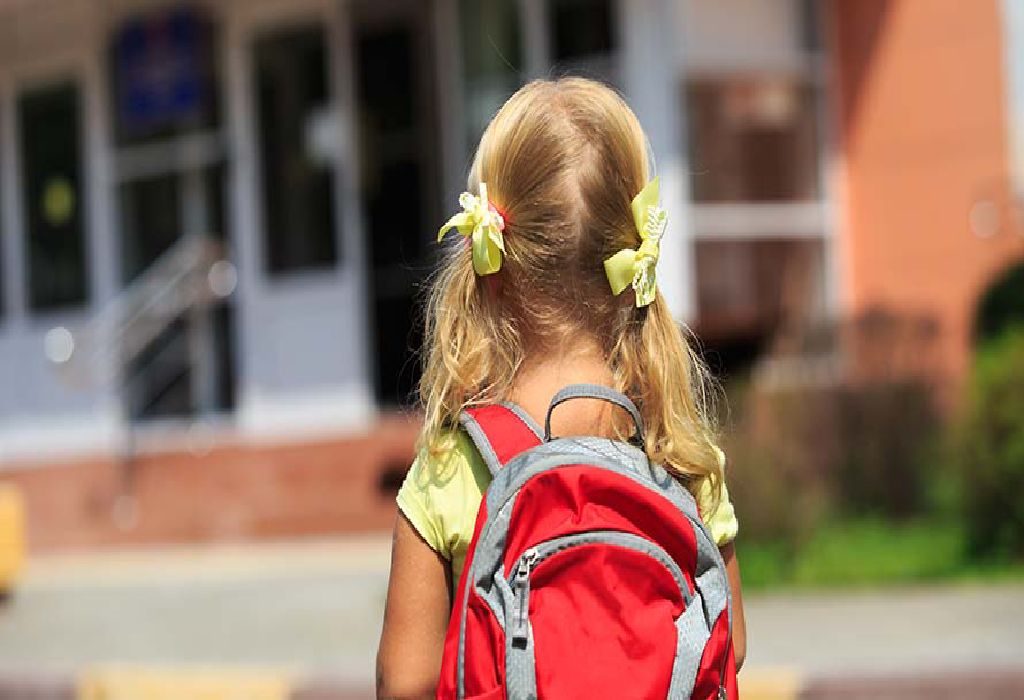 It's that time of the year again when many parents will be running around for nursery admissions! As parents, all of us want that our kids should get the best schools to study in. But school admissions can be a nerve-wracking, anxiety ridden and time consuming experience – as the new rules for the academic year point out.
Getting your little one into a good school is a huge challenge – and not because of his abilities! The realm of nursery admissions has become very complicated these last few years. Listing out your options and shortlisting them based on criteria like quality, proximity and fees, and then understanding the procedure of admissions to each school can get frustrating. Adding to this, different state government bodies have been issuing a new nursery admission policy every year, with guidelines that tend to change! This leaves parents confused and anxious. A missed admission can cost their child a year of their academic life. These guidelines, while meant to ease the procedure, have often done quite the opposite!
So what are the guidelines for this year that you need to be aware of?
The New Admission Guidelines and Rules
Nursery admissions will begin from January 2, 2017, in about 1,400 "private unaided recognised schools" in Delhi for the next academic session. While these schools will be free to decide their criteria for admission, they cannot use abolished criteria such as parent's education, parent's profession, age, oral test and interview. Also, this announcement does not cover the 285 schools on DDA land. These schools will have separate guidelines and schedules which will be announced later.
Important dates:
Admission forms will be available from January 2
The last date of submission of application forms is January 23
The first list of selected candidates will be announced by schools on February 15
Parents can get their doubts resolved for three days, i.e. February 16, 17, and 18
The second list, if any, will come out on February 29
The admission process will close on March 31
The admission guidelines for New Delhi for the year 2017-2018 clearly state that the schools that are on land leased from various government agencies will have different rules. It is likely that they will follow mainly the distance criterion. They may also have conditions in their lease deeds that either require them to:
Admit 75% of the students of the neighborhood or from the locality in which the school is located
The lease conditions also forbid them from "refuse(ing) admission to the resident of the locality"
Additionally, previous guidelines carried forward have scrapped the management quota and other criteria that promote 'discrimination' during admissions
Meanwhile, the rules in Maharashtra require the child to be of minimum three years of age to be eligible for nursery admissions. While the age criteria is mandatory, the fact that there are no guidelines or policies set by the government still creates confusion and uncertainty due to the following reasons:
No uniformity in timeline for admissions
No clarity over criteria adopted for allotting seats
Regulatory mechanism for monitoring fee hikes existing only on paper
Why are Parents Worried?
These guidelines have left parents confused on two main accounts: should they apply for admission elsewhere? Or will they be guaranteed an admission? Plus, since these guidelines have been announced recently, the resulting litigation may result in additional changes that are too close to the admission season. As parents, we leave no stone unturned to ensure the best for our kids, and this includes their academics. But we may still end up missing out on the choice of school we want for our child – all due to uncertainty. Sample some reactions of frustrated parents (on admission updates websites and discussion forums):
"Why do these strategies change every year? Why do they wake up just before the admission season? Why can't rules be made in advance so that parents have enough time to work on them?"
This sense of worry has also led to justified anger on the government's inability to provide the right infrastructure as well as support.
"Firstly, the government is incapable of providing a sufficient number of schools and secondly, they can't have a standard methodology for devising the admission criteria."
"There shouldn't be much confusion over criteria, but there can be on the dates. Earlier, each school in Delhi followed a different set of parameters, what is happening now is that parents who think the guidelines are out are discovering that the schools they're interested in aren't covered."
How to Prepare for Admissions?
In addition to keeping track of the above guidelines, parents also have to cater to individual schools' criteria and procedure for admission. A simple listing of the different steps in the process of admission will help ease it as much as possible. Read more about these guidelines here.
You can follow the steps given below:
Make a list of the good nursery schools in your neighbourhood
Find out when they start distributing the forms
Make a note of the interview dates
Figure out the documents required and keep them ready
Find out what types of tests does the school conduct, if any from the following for the parent and child:
Oral test
Written test
Interview
Find out what criteria does the school consider through these tests.Manisha Shah, a teacher, says that generally, "For preschool admission, we just see how much a child can grasp and assess very basic abilities, like counting from one to ten, knowing a few nursery rhymes, identifying fruits, vegetables, animals and birds. Everything is taught in schools by way of games." She adds, "We pay attention to the thinking ability of a child and find out how confident he/she is. The child's etiquette is also checked.'
If the school requires the parents to give an interview as well, make sure you are well prepared in advance.
Ask around from previous attendees' parents about the kind of questions asked in the interview.
Be formally dressed and arrive well before time.
You can also read our complete admission guide here for detailed list of interview questions and other necessary preparations.
Source:
https://timesofindia.indiatimes.com/life-style/relationships/parenting/Gearing-up-for-nursery-admission/articleshow/45503362.cmshttps://indianexpress.com/article/cities/pune/nursery-admissions-clarity-needed-on-criteria-for-admissions-say-parents/
https://timesofindia.indiatimes.com/city/delhi/Parents-in-daze-over-nursery-norms/articleshow/56092493.cms?from=mdr