Nature Scavenger Hunt Ideas for Kids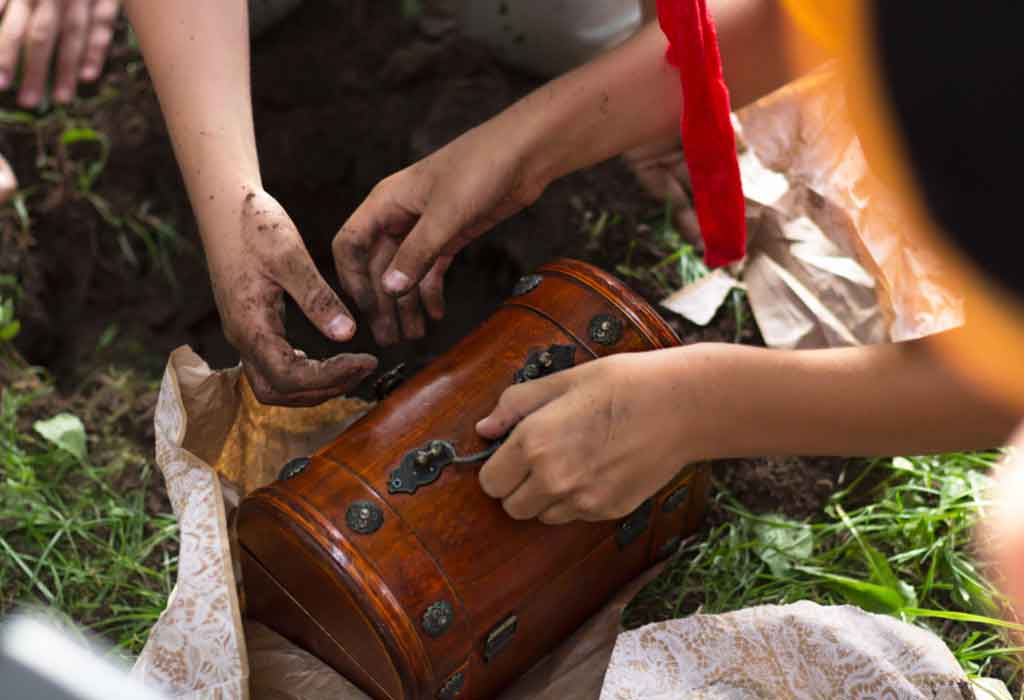 Kids have short attention spans but love games and activities that are creative. A scavenger hunt is like a mission that involves looking for missing items and collecting them. Sometimes, it's about looking for flowers and it could even turn into a contest where they run against the clock to find the hidden treasure.
Scavenger hunts are fun for kids and involve going outside in nature and exploring their surroundings. In the summer and spring, nature wakes up and the landscape is serene. From going hunting for twigs to discovering rare flowers, you can design an outdoor treasure hunt for kids just by visiting the playgrounds in your neighborhood. If you're looking for a guide or simple nature scavenger hunt ideas for kids, continue reading.
Amazing Nature-Themed Scavenger Ideas for Children to Play Outdoors
If you're thinking of making your upcoming outdoor scavenger hunt for kids really amazing, get ready for a surprise. We've made a list of creative and unique activities that you can instantly plan out to keep young minds busy. The best part is that these aren't just fun and games. They teach children actual skills and help them become better problem-solvers.
From solving puzzles, finding treasure maps, framing sentences, and more – you can rest assured that they'll have a blast. It's the perfect excuse for going outside and spending a few hours in nature. Now onto the list below.
1. Sketch What You See
Grab a sheet of paper, make a table with boxes using Microsoft Word, and create printables for your kids. Ask them to go out in nature and fill up those boxes by drawing what they see. It's a great sensory activity and perfect for honing observational skills. They can decide whether to draw using pencils or pens. Even doodles work but if they'd like to spend more time creating detailed drawings, that works too.
2. Color Scavenger Hunt
Take a piece of paper and use colored markers to make small squares on it. Tell the kids to find items in nature that match these colors or come close. When all of them finish collecting and have gathered the materials in a bag, you can sit around on the floor and see what they've been up to outside. Pink boxes should correspond to tulips while grey and dark hues can mean collecting rocks. That's how the colors should be interpreted when going on the scavenger hunt, with the sheet acting as their personal nature guide.
3. Study the Bugs
A great activity for nature scavenger hunts is studying nature and the bugs in them. Give your children notebooks, a magnifying glass, pens, and cameras. Ask them to document their discoveries and create a wildlife journal. They can take photos, print them out, and turn the notebooks into scrapbooks. Write about bugs, their shapes and features, and details about what time they spotted them during their outdoor adventures.
Studying objects, bugs, flowers, and other nature items will teach them basic observational skills and kids will learn how to pay attention to things around them. Plus, it's fun since they can review later by recording those observations down.
4. X Marks the Spot
You can hand out secret treasure maps to your children and mark spots on it. The locations presented will correspond to your nature's surroundings and kids will have to go hunting to look for the treasure. Bury clues in each of these spots and whoever can gather them all and find the missing pieces wins.
The best part about this activity is that you can customize it based on your needs
5. Find the Items
An easy activity when it comes to preschool outdoor scavenger hunt ideas is making printables of nature items. For example, you can print out graphics related to flowers, pots, insects, trees, birds, and tell the kids to go search for them. This activity will work on their gross motor and visual perception skills since they'll know that they're not looking for just any items. The items on the printables are very specific and it will get them thinking deeply about the subject matter when they go outside looking.
6. Look for the Secret Code
This is a great activity for siblings or children in groups. Scatter out alphabets and pieces of letters around the garden, backyard, and outside your home. Tell your kids to find the letters, scramble them up and figure out the secret message.
It's like playing Sherlock Holmes, except in nature. As a bonus, when they figure out the secret message, they'll be in for a surprise. Make sure the reward is worth it and memorable. For the code letters, you can cut them out in intricate shapes of different colors to make the activity feel creative.
7. Design a Costume
If you know a thing or two about designing costumes, you can make one using the different elements of nature. Your kids can collect leaves, twigs, moss, lichens, stones, and various elements to come up with interesting designs. Sketch out a few ideas using paper and try to build a dress or cloak using the items they collected. It's a challenging activity but it tests their hand-eye coordination and creative brainstorming skills. Parental supervision will be needed for this activity since it'll involve using sewing kits and stitching machines.
8. Letter Recognition With Paper Bugs
You can print out colorful silhouettes of bugs on A4 sheets and make paper cutouts. Paste upper and lower case letters on them. Use uppercase letters for the bigger bugs and lowercase alphabets for smaller ones.
Give your child a fly swatter and ask them to squash the bug when they find it. Tuck in these bugs under books, racks, shelves, and in your outdoor surroundings. Ask them to go on a scavenger hunting spree and find the hidden bugs. Once they find it, they should squat them, yell out the letter spotted, and collect them in a bag. As a bonus, they can write down on paper the letters they've collected.
For kids in pre-K or kindergarten who are struggling to learn upper and lower case alphabets, this is a fantastic activity. Your kids may not be able to spot the 26 letters in their first go but that's not a problem. It's a big win even if they find 5 or 10 at the start.
9. Grocery Store Hunt
When you're thinking of going shopping, take your kids along with you. Ask them to find what you're looking for through the shopping aisles. You can name strange items on your list, tell them to search for fruits, vegetables, flowers, and more. The creativity is endless and it gets even better if you do this activity in places like the farmers' markets.
10. Frame the Sentences
Frame a sentence and break it down by dividing it into words on cue cards. Scatter them throughout the backyard and outdoor gardens. Your kids can go looking for them and collect the cards to frame sentences. This is an excellent activity because it works on their vocabulary and teaches them basic reading skills. A great way to blend in learning and physical activity since they'll be on their feet!
Kids spend too much time on their phones these days and going outside in nature is becoming a rare activity. By organizing a scavenger hunt in groups, you'll be encouraging them to explore their surroundings. If it's their first time doing a scavenger hunt, we recommend sticking to simple activities that involve visual cues like the treasure map hunt and sketching what you see. As they progress through these activities, you can add more layers of difficulty.
The trick is keeping it simple but not too challenging at the same time. You want to keep your kids engaged, not make them feel overwhelmed or get bored due to the activities being easy. Customize them to your liking and let us know how it goes.
Also Read:
Best Games to Play At the Park for Children
Group Games for Children
Ball Games for Children