National Superhero Day – History, Facts, and Celebration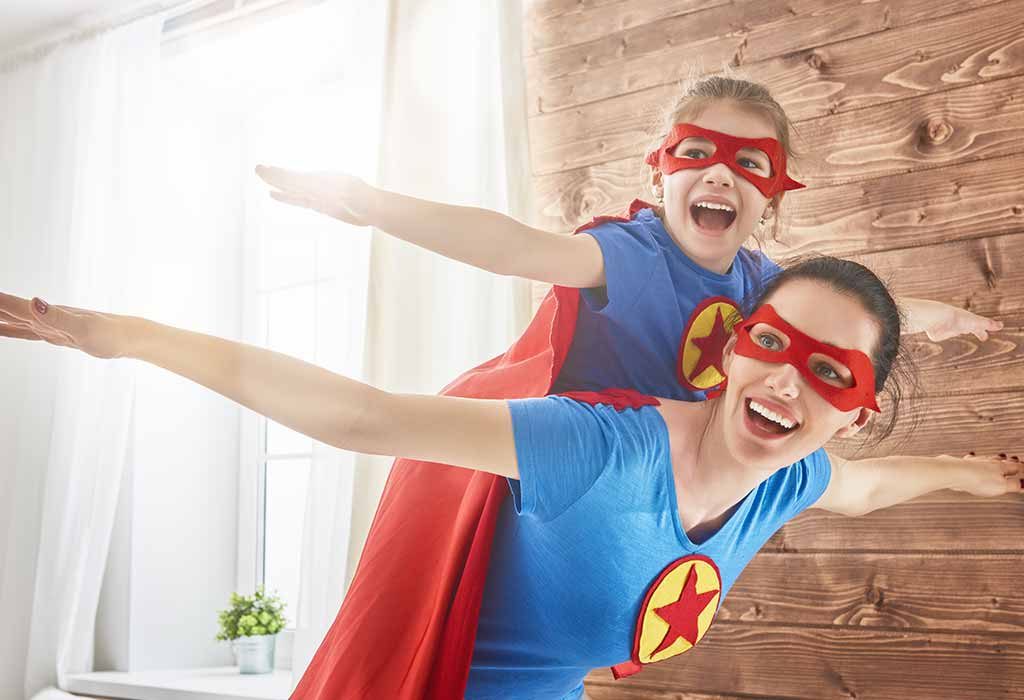 Superheroes are loved by children all over the world. They are models of bravery and every child dreams of becoming like their favourite superhero, at some point. While you and your child may recognize Batman, Superman, or Wonder Woman as superheroes, but there are people in real life, who are actual superheroes. They may not wear capes or have superpowers like fictional superheroes, but they are superheroes because of the work they do. And there's a special day that honours them, and their bravery. National Superhero Day that is observed on 28th April every year, honours both fictional and real-life superheroes. Read on to know more about National Superhero Day, how it started, and some amazing facts about it. Also, learn about some fun ways to celebrate this day!
When Is National Superhero Day Celebrated?
National Superhero Day is celebrated on the 28th of April, every year. The National Superhero Day honours both real and fictional superheroes. Some might think it is a bit odd to be celebrating fictional characters but these characters influence and act as role models for children around the world. They serve and protect society and mankind while fighting evil, and send out a good message to growing kids. Real superheroes include people who serve and protect mankind in real life. Some examples of real-life superheroes include the soldiers, the police, doctors, and firemen.
History of National Superhero Day
National Superhero Day was first celebrated in 1995, when employees of Marvel Comics asked kids about the superpowers that they'd like to have. Many people ended up talking about real superheroes in their lives that often look like normal people. The day not only celebrates fictional superheroes like Batman and Superman, but also the real ones who often rise to the occasion in times of need. These people have qualities that each and every person must strive to inculcate.
Why Is National Superhero Day Celebrated?
Fictional superheroes inspire kids that they should do good. It teaches them in the end, good triumphs over evil. But there are people in real life, who do their best to protect mankind. National Superhero Day is observed to honour these superheroes. The real-life superheroes have different skills and different jobs, but their goal remains the same, to fight the evil and to serve and protect society.
How to Celebrate National Superhero Day With Kids
This day is bound to get your child excited, especially if they love superheroes. And they will want to celebrate it. So, if you want to make this day memorable for your child, here are some ways in which you can celebrate National Superhero Day with your child.
1. Suit up!
The most popular way to celebrate this day with your child is by dressing up in the costume of your child's favourite superhero. You and your child can twin by wearing similar costumes. Here's what you will need!
A Mask
A mask is a nice and easy way to honour this day. Be it, Batman, Spiderman or Wolverine, there are various sources available online which will help you buy the right mask for you and your child. Older kids might be able to work with the material themselves but be sure to help out the younger ones in crafting out their favourite superhero mask!
Cape
Don't forget the cape. The coolest part of any superhero costume is the cape and fortunately, it's pretty easy to put together with some felt and Velcro. This will definitely complete the costume and give your little one the confidence of a real superhero.
2. Training for Superheroes
In order to be a superhero, one needs to be in the best of physical and mental health. Here are some ideas for you to create some games and challenges to test kids' strength and skill.
Superhero skill
Make a small challenge based on the superhero that your child would like to be and test his skills. You can put together a small obstacle course for your child!
Brain Train
With the help of online resources, you can put together a fun problem-solving game for your little one. This test will involve testing your child's mental ability to put things together.
3. Be the Hero
The final step in this process is to actually BE the superhero. You must teach your child all the ways in which they can be an asset to society. Even the smallest effort makes a difference and kids must learn and decide how they would like to impact the world.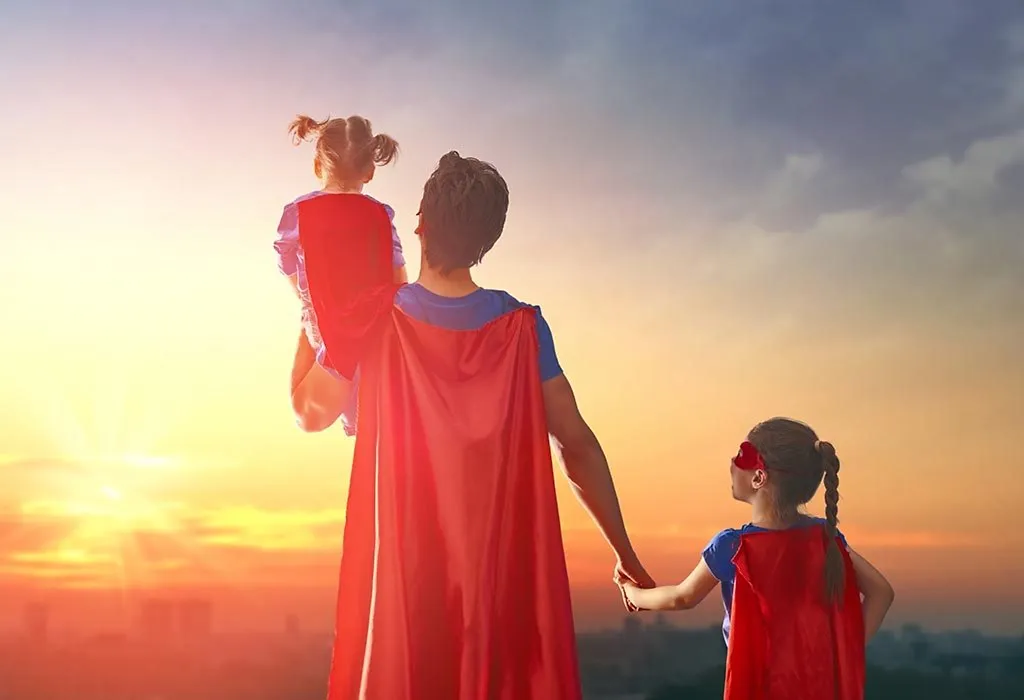 Other Ways to Observe Superhero Day
There are other ways in which superheroes can be celebrated. You can choose to stray from the list of usual ideas and activities in order to make a day that is all unique. Here are some other activities for National Superhero Day.
1. How about a costume party?
Costume parties need not be restricted to Halloween time. You can organize it any time during the year and what better day to give everybody an opportunity to wear cool costumes than National Superhero Day? A cosplay party is a perfect way to honour superheroes and also admire the creativity of the invitees.
2. A superhero film festival would work too!
In case you find that costumes are a bit tedious, you can choose to have a movie marathon of superhero movies. Since there are hundreds to choose from, you can play a couple of them in different rooms so that people can choose the kind of movie they'd like to watch.
3. Honour the real superheroes.
You can also choose to go and thank the real superheroes like the police, the fire department or medical personnel because of all the wonderful work that they do for society. It's possible to honour an individual or even a group of people. They will be sure to appreciate the recognition.
Timeline of National Superhero Day
Here is the timeline for National Superhero Day.
1. 1936
This was the year when the first superhero, Phantom, was created.
2. 1940
This was the year when the first female superhero, Fantomah, was introduced.
3. 1962
This was the year when the famous Spiderman appeared in the comic book Amazing Fantasy.
4. 1978
The big screen is taken over by superheroes with the success of Superman.
5. 1984
In 1984, Teenage Mutant Ninja Turtles get their own comic and eventually, a movie.
Superhero Facts
Here are some amazing facts about superheroes that you and your child would love to know!
Hulk
Did you know that the Hulk was originally supposed to be grey? Due to an error in the printing, the colour turned out to be green and that's how we recognize the Hulk today.
2. Thor
Thor has a power called "All-tongue", which enables him to speak all languages.
4. Spiderman
Spiderman was inspired by a fly when Stan Lee thought of superheroes that could stick to walls.
FAQs
1. Is There a Day for Avengers?
There is no special day as such other than National Superhero Day which is meant to celebrate all superheroes equally.
2. Who Was Marvel's First Superhero?
Marvel's first superhero was Namor, the submariner.
3. Is DC Comics Older Than Marvel Comics?
Marvel Comics published their first comic in 1939, while DC Comics started as National Allied Comics in 1934.
National Superhero Day is a wonderful day to honour both real-life and fictional superheroes. And now that you have enough information about this day, we are sure you will have fun celebrating this day with your child!
Also Read:
Superhero Games for Children
Superhero Books for Children
Effects of Superhero on Kids