Masks for Children: Usage, Guidelines, Dos & Don'ts, and Choosing the Best One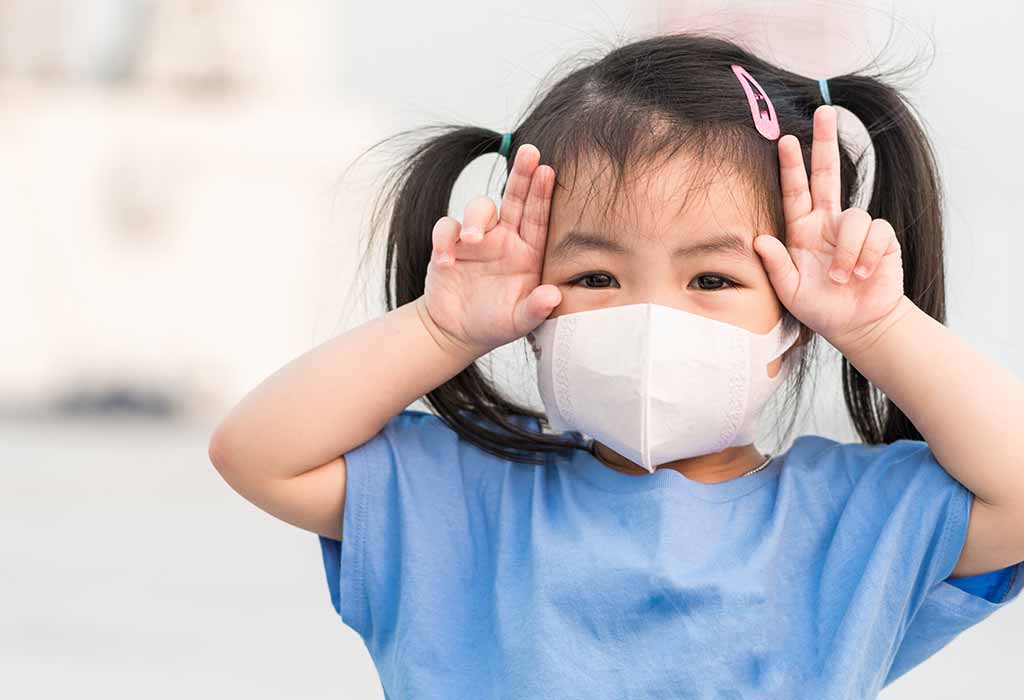 As the lockdown is slowly being lifted in different states across the country, we are going to see many more people wearing masks in public. While it definitely feels good to shake off the uneasy feeling associated with staying indoors, this doesn't mean that everyone is now completely safe from getting affected by the coronavirus. Social distancing guidelines for interacting with others have remained the same: adults and children must wear masks, stay six feet or more apart, wash their hands thoroughly, and avoid prolonged interactions indoors or in crowds.
That being said, wearing masks can be unsettling for kids, who have questions about them. Here are some common questions and answers that can help you respond to your child and calm his worries.
Why Is It Important for Children to Wear Masks Right Now?
COVID-19 can spread in many ways, especially when people come in close contact with each other. Many individuals who are COVID-positive may not show symptoms, making it possible for them to spread the virus without knowing it.
Wearing a mask prevents those who have symptoms like a cough and those who are asymptomatic, from spreading the virus to others when they express viral droplets from their mouth or nose through actions like sneezing, coughing, or speaking. Masks can also help one keep their hands away from their face so that they are less likely to infect themselves after touching a contaminated person or surface.
How to Explain the Importance of Wearing a Mask to Your Child
First and foremost, you'll need to make sure your child understands the complexity of the pandemic so that he takes guidelines seriously, such as staying apart from one another and wearing masks.
Older kids can understand more things cognitively and usually need more explanation, while very young kids may need less information.
Be very honest (but do not scare your child) about how a mask helps prevent anyone from spreading germs. Explain that coughing and sneezing can sometimes spread harmful germs, and wearing a mask creates a protective barrier. Reward your child whenever you can for wearing a mask. Check in often and let your child know that these health behaviours are difficult and can be uncomfortable and that he should not hesitate to report any mishaps.
What Is the Right Way to Wear a Mask?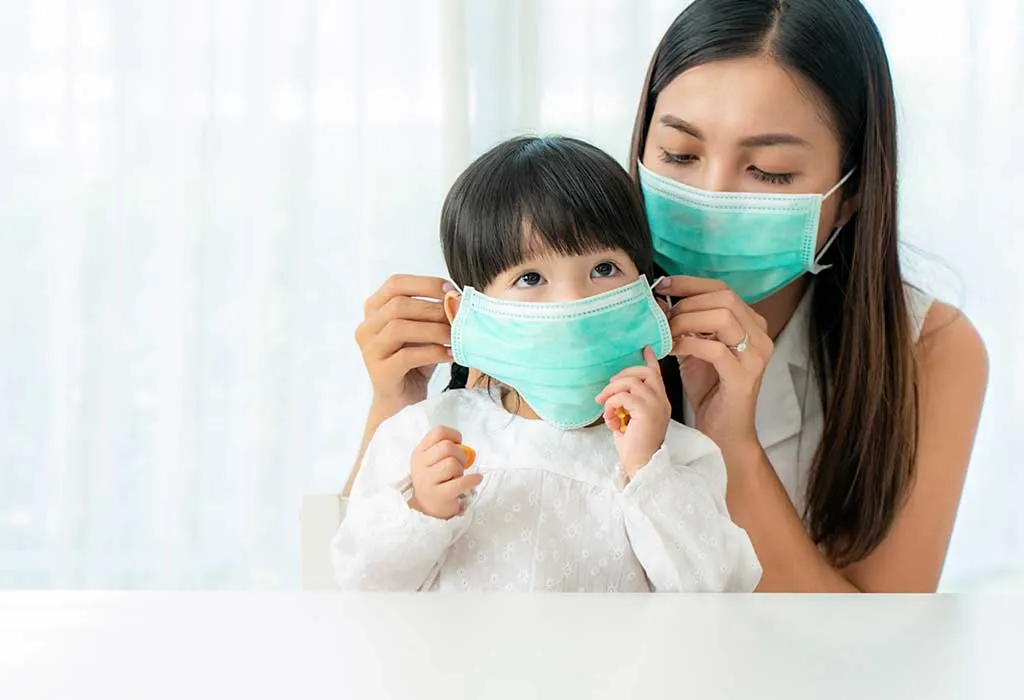 Place the mask securely over your child's nose and mouth, and stretch it from one ear to the other. It should fit perfectly along the sides of the face, and not have any gaps. It can be secured with ties or ear loops. Encourage your child to wash his hands before and after wearing the mask, and to avoid touching it once it's on. When he's back home from the outdoors, he should avoid touching the front of the face mask and instead remove it by taking it off his ears.
When Should Children Wear a Mask?
Children over two years of age should wear a mask, especially:
If they are experiencing coronavirus symptoms like coughing, fever, and other symptoms that are present in those with the virus.
When they are in places where they can come in contact with surfaces where the virus could have been present, and are not able to keep their hands off the surfaces.
When they are in places where it's impossible to maintain social distancing.
When otherwise required by law.
When Should a Child Not Wear a Mask?
New guidelines for managing COVID-19 infection in children state that children aged two years and below shouldn't wear masks. This is because the risk of infection is less, and there are also concerns that the masks may pose safety issues. Children should also avoid wearing masks if they have any difficulty breathing or are unable to remove the mask without assistance.
What If the Child Can't Wear a Mask?
Some children find it difficult to wear face masks because they have sensory issues, are hard of hearing, interact with a deaf person, etc. In these cases, the Centers for Disease Control and Prevention (CDC) recommends wearing plastic face shields that envelop the sides of the wearer's face and extend below the chin. You can also opt for hooded face shields that provide more protection against COVID-19. Caution should be taken while wearing a face shield to prevent injuries that could break the shield and harm the eyes or face.
Tips for Choosing the Best Face Mask for Your Child
When selecting a mask, there are many options available. Here are some important dos and don'ts to keep in mind.
DO choose masks that
Completely cover the nose and mouth.
Have a minimum of two layers of washable, breathable fabric.
Have a nose wire to prevent air from escaping out of the top of the mask.
Fit comfortably against the sides of the face and don't have gaps.
DON'T choose masks that
Have exhalation vents or valves that allow virus particles to escape.
Are made of fabric that makes it difficult to breathe, like vinyl.
Are prioritised for healthcare workers, including N95 respirators.
Face masks can be part of physical distancing practices when required or recommended by health authorities. They act as a physical barrier to the spread of COVID-19 when one breathes, talks, coughs, or sneezes. You may be wondering whether your little one should be wearing a face mask in addition to taking other measures. In that case, it's important to consider his age and developmental stage, medical history, and his ability to put on, wear, and remove the face mask safely and correctly. If you have any concerns about your child's health and using a mask, get in touch with his paediatrician.
Also Read:
How Is Multisystem Inflammatory Syndrome in Children (MIS-C) Related to COVID-19?
How to Protect Your Child During the Second Wave of COVID-19
This Book Can Explain the COVID-19 Pandemic to Your Kid When You Don't Know How To