Is Your Kid Lagging Behind His Peers?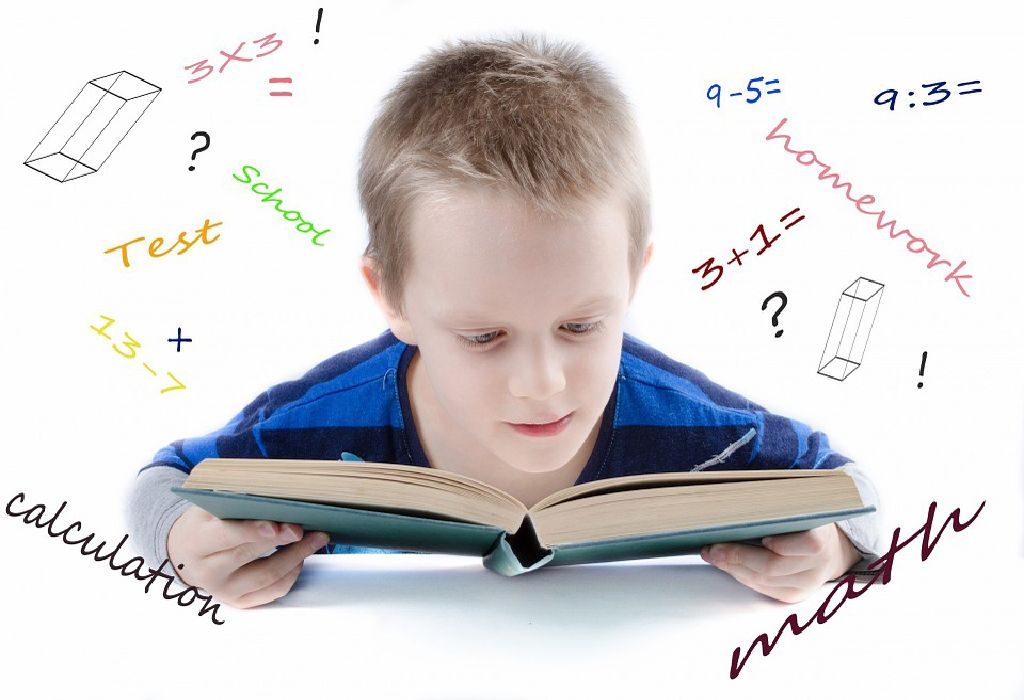 Being a mom never was easy but it can get especially stressful if your child's report card claims he is lagging behind his peers in school. Poor performance is only a symptom of what could be a physical, social or psychological problem. You need to determine the actual reason behind the under-performance and help your little one shine in school.
It can be challenging to figure out what's troubling your child enough to affect his concentration or ability in academics. This, and not scolding your child for a red-marked notebook, should be your first step towards resolving the problem.
Reasons for Your Child's Hard Time at School
Attention Deficit Hyperactivity Disorder (ADHD)

This is a common problem among many young children of this generation and can impact a child's concentration level and learning ability. If your little one shows inability to pay attention in class or at home, gets bored every few minutes and fails to retain information, speak to his doctor about ADHD.

Dyslexia or Learning Disability

A good 20% of children today suffer from dyslexia, a learning disability which makes understanding language or learning mathematics difficult. This can be easily tackled and your doctor will help you resolve your child's disability with ease.

Selective Interest in Certain Subjects

If your child likes to learn language but ignores mathematics to the extent of failing it, then you must try to understand the reason for his aversion. Children often do what they love to do. As a mommy, you must make them understand the importance of a holistic education.

Bullying

A child's performance can also suffer if he is subject to bullying at school. If your child has become suspiciously withdrawn or reserved and his school grades have recently declined, go meet his teachers and figure out if he could be getting bullied.

Disconnect with Teachers

Some children can be quite sensitive in social situations. If they are unable to bond with their teacher, they may always feel that they are being treated unfairly and thus not make the required learning effort in class.
Helping Your Child Improve His Performance
Once you have determined the root cause behind your child's academic woes, it is your duty to dedicate special time and attention in helping him improve his performance in school. The following tips can help you here:
Insist on a School Work Routine

Setting a specific time to wake up, eat, play and work can discipline your child. If your child is suffering from ADHD or a learning disability, a routine can help him accept the regular need to complete school work and learn something new.

Work in Coordination with your Child's School

If your child is under-performing, it becomes very easy to blame the school or the teachers. But the better strategy would be to work in sync with the school. As your child spends a lot of time there, his teacher can be the unbiased observer and mentor for his learning needs.

Make Home-Work a Priority

At the risk of becoming a joy-kill, you must make home-work a priority for your child. Having said that, don't make it your priority and never ever do your kid's home-work for him. Let him learn on his own, but be there to help if he needs it.

Include Stress-Buster Activities in your Child's Routine

Even young kids are susceptible to stress and anxiety especially if they are constantly put under pressure to perform academically. Ensure that there is sufficient relaxation and recreational time in your child's schedule on a daily basis.
Realizing that your kid is not as smart as the other kids at school can be crushing for your hopes and dreams. Cheer up, mom! By patiently working with your child, you can easily improve his learning habits. Work at inculcating discipline and focus in your child and watch the situation turn around.