Hum Do Hamara Ek! Survey Finds 5 Reasons Many Indian Moms Don't Want a Second Child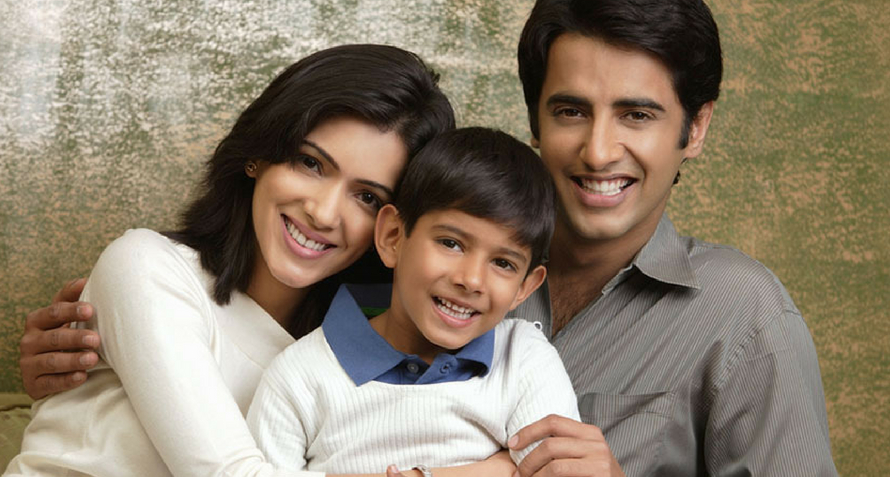 Wait, isn't the adage supposed to be – "Hum Do, Hamare Do"? Times are changing in India, and so are family planning ideologies. It is no longer seen as the norm/convention to necessarily have multiple children. More and more couples are now choosing to have a single child. But what is the reason behind this shift? A recent survey conducted in several Indian cities points at some interesting and very valid reasons behind this thinking.
The survey was carried out by ASSOCHAM Social Development Foundation in 10 cities namely Ahmedabad, Bengaluru, Chennai, Delhi-NCR, Hyderabad, Indore, Jaipur, Kolkata, Lucknow and Mumbai, in the past one month. The results indicate that as many as 35% working mothers in urban parts of the country don't wish to have a second child.
Here are the top 4 reasons to not have a second child as told by many Indian mommies . The reasons aptly reflect the state of society and family-life in modern day India.
The Stress of Modern Marriage
This one comes across as a bit of a surprise, but when you look deeper, it is the raw truth. Marriages in the modern day come with numerous challenges and situations that threaten to break it. Relationships are much more complex than they once used to be, and keeping the love and romance alive can become quite arduous! When you add a baby to the mix, many couples confess that marriage takes a permanent backseat. Where is the time for quality couple time when the baby's needs need to be prioritised over everything? This is even more difficult in nuclear families and in setups where the women have little external help. This situation leads some women to opt for a single child in an attempt to minimise marital stress.
The strange thing is, a majority of moms who do not want another child say that their spouse does not support their decision of stopping at one. This in itself hints at discord and lack of understanding between modern-day couples. In many cases, this stems from how fathers take on very little of baby-care responsibilities, and the mothers are expected to be super-humans who can somehow juggle everything.
Job Pressures
A large number of working women cite this reason to stop after their first baby – it is simply too stressful to balance. More and more women are now entering the job arena, either in full-time, part-time or work-from-home positions. There is an increasing need to contribute to the family income in this age of high cost of living. Women also want to stand shoulder to shoulder with the men and follow their dreams. But this also comes with the added stress of commuting, the pressure of nuclear families, and lack of an organised system of domestic help. All of this only multiplies when you have a second child.
Many women also hesitate knowing that their job/promotion could be in danger if they applied for maternity leave for a second time. This may sound biased and prejudiced, but it is absolutely true. Prejudices against women in the workplace continue even today, and pregnancy and childbirth often tend to be seen as 'restrictions' that come with employing women.
Note: The survey also found something very interesting that will come in handy for you if want to explore a job option from home (WFH). The IT & ITeS sector offers the maximum potential for WFH, followed by graphic designing and content writing. At the lower end of the value chain are tele-marketing and data entry.
Cost of Raising Children
Yet another deterrent that stops moms from planning a second child is the high cost of raising children in today's world. Everything – right from diapers to baby clothing and eventually schooling – is becoming more expensive by the minute. As parents, we naturally want the very best for our child. But the high cost of raising kids makes this difficult for many families. Sample the cost involved in daycare or crèche in India – it can go up to INR150,000 to INR300,000 per annum! These high costs lead couples to opt for a single child and devote their finances to his/her upbringing alone.
Many moms who responded to the survey strongly feel that the government should provide certain supportive measures/incentives such as reducing taxes for families/parents with a single child.
Undivided & Impartial Attention
Finally, a large number of the respondents feel that they want to shower complete attention on one child and not divide it among multiple children. While we may think that mothers know how to balance umpteen things, and be fair and equal toward all children, the reality is that she too is human. When there is so little time and so much to be managed, it is very easy to feel that the kids aren't getting enough attention. When a baby comes into the house, the older child often feels neglected if the mother cannot divide her attention due to lack of time, ill health, or any other reasons.
Some moms also feel that gender is a common reason for favouring one child over another. They have seen this happen in their family, especially among in-laws and relatives. They seek to avoid this by opting to have one child only, and ensuring he/she gets complete, impartial attention.
The #1 Reason Indian Moms Give To NOT Have an Only Child
At the other end of the survey are the moms who DO want to have multiple kids. Even though the number of women who want just one child is increasing, a large number of Indian women still prefer to have multiple children. As per the survey, the top reason for wanting to have another child is: to teach their kids the joys of sharing with a sibling and preventing them from becoming 'lonely misfits'.
The belief that an only child becomes a loner or lacks social skills continues to be prevalent in many households. There is some amount of scientific backing to the theory too. As per a recent study on brain development in children, there can be significant differences between only children and non-only children as far as imagination, agreeableness and emotional regulation go. Here's what the researchers say:
"Due to the absence of siblings, only children usually miss out on many opportunities to develop psychosocial skills, emotional support and learning opportunities compared with non-only-children."
However, the study also highlights advantages of having a single child. Only children might have more opportunities for independent activity and creative thinking. Just because they do not have siblings doesn't mean they don't get opportunities for socialising or don't learn about sharing.
Moms today make sure their kids get exposure to playgroups, other kids in the neighbourhood, kids at the crèche, and eventually at school. Eventually, it all boils down to the individual's temperament. Both kinds of kids have opportunities and potential to thrive – those with and those without siblings. The decision to have/not have multiple kids is the couple's personal choice. There is no right, wrong or perfect decision that applies to one and all; it is subjective and that's how it should be.