How Toddlers Learn Through Music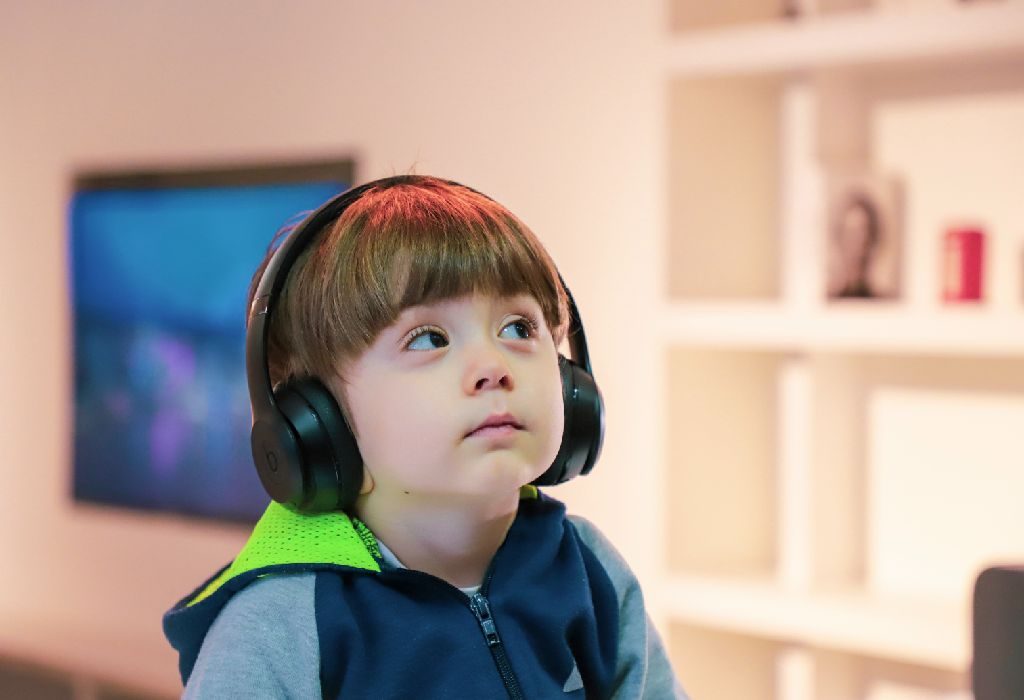 In this Article
Music can have a good influence on your toddler. Not only will it give him a tune to sway to, it'll kick-start a learning process. Experts say music contributes to a rich sensory environment for learning. Music education for toddlers exposes them to different smells, tastes, textures, sounds and colors.
A catchy tune can help in your toddler's development. Just listening to music can help your little one make connections. So allow him to take part in musical activities. Singing a song to him might get his little hips swaying and feet moving too. Want more? A night lullaby can lull him to sleep as well. Are you convinced now about the power of music?
Benefits of Teaching Music to Toddlers
1. Tune to groove to
When choosing music for your toddler, avoid rock or grunge tunes. If you're feeling adventurous, Brazilian or African beats could help your little one break into a jig. Choose a tune with a good hook or melody. Your little one might even mouth the lyrics to the song. Grooving to the music could stabilise your little one's feet. Toddler music activities will keep him occupied while you sit back and relax.
2. Energy-inducing
A rich, groovy tune will open your toddler's ears and boost energy in the nervous system. Music will also help your toddler memorise and process the message of the song. Try not to play music with expletives or explicit content. When a good beat catches his attention, he'll learn more. A good beat will fill the emotional and cognitive brain. Of course! Sticking to a music lesson plan for a 20-month-old toddler will not ensure spontaneous responses.
3. Speech help
Music and speech possess a number of shared processing systems. A musical experience for your toddler that enhance processing. This will have a significant impact on language perception. Don't know where this is leading? It'll give your toddler a boost in reading. Wouldn't it be nice to have your little one read before time? Introducing toddlers to music comes with a host of educational benefits, so go play that song.
4. Making music fun
If you were thinking about allowing your toddler to play instruments, give it a shot. From a tambourine to a kiddie drum and even a (tightly) closed water bottle—everything has an effect. Toddlers approach music differently. They taste instruments before they play them. It's important for parents to make joyful facial expressions and body language to help their little ones pick it up. Music in toddler development is a slow, but effective process.
5. Gestures
Sing songs to your little one that involves hand gestures like "The Wheels on the Bus". This will help him learn hand control. Also, songs that teach your little one about body parts are useful for overall development. Not only does it improve toddler-parent bonding, it will help him learn new things over the course of time.
Toddlers and music is a fine recipe for a fun day. Music will not only help your little one groove. It will give her a developmental boost.