How to Toddler Proof Your Doors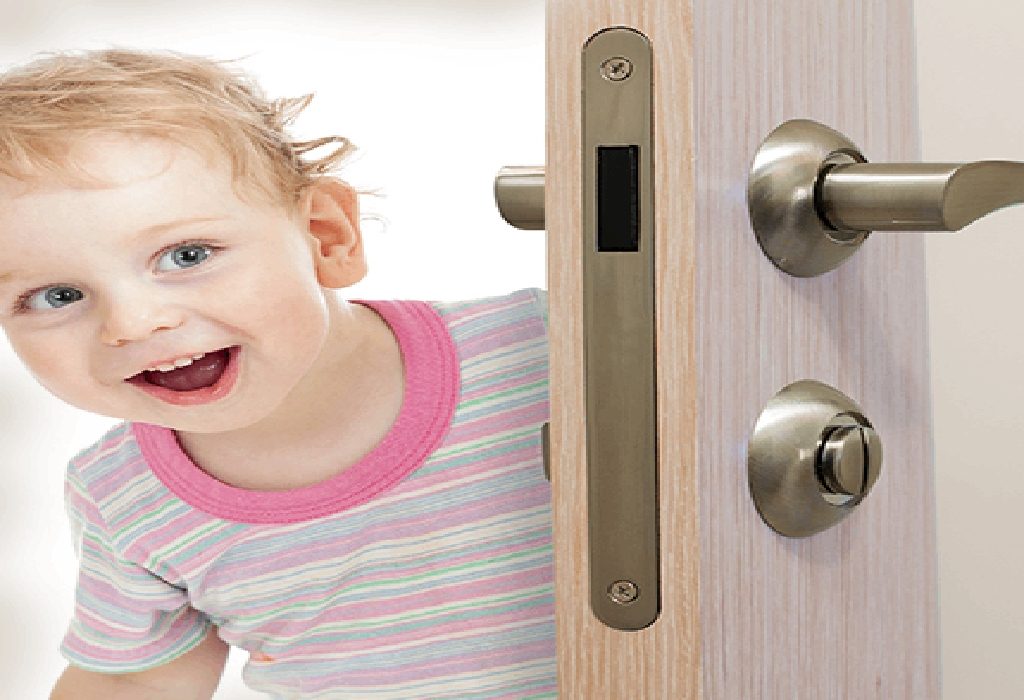 In this Article
If your baby's newfound freedom makes you nervous, you might want to invest in proofing doors for a 20-month-old toddler. It'll sure keep your prowler from harm's way and ensure you can go about your business without having to constantly look over your shoulder.
Doors are the first thing a child will go for when they turn explorers. As a parent, you should know how hazardous that could be. A bump, a knock or jamming their little fingers are all unforeseen accidents if caution isn't observed. There are many options available when it comes to toddler-proofing your doors. Here's a look at some of the most simple and affordable solutions for different types of doors in your house.
Simple and Easy Ways on How to Toddler Proof Doors
1. Front door
With your toddler growing up so soon, it's just a matter of time before he/she can reach the door knob of your front door and waltz off outside. The easiest way to toddler-proof the front door is to install a sliding latch right at the top of the door. Keeping the door latched at all times will ensure your baby doesn't have a chance of running out.
2. Lever handle doors
Doors with lever handles are by far the easiest for a toddler to manoeuvre. The handle can be pulled down by bodyweight alone. It's a good thing therefore that there are covers and locks, specially designed for child-proofing doors with lever handles. The covers can be fitted over the door handle and secured with adhesive tape. A more robust solution is to have the cover fitted with screws.
3. Hinged doors
Hinged doors that close shut on their own are usually the most deadliest of doors as it can get your little one's fingers jammed. This can be prevented with the help of a pinch guard, which is a foam or plastic device in the shape of a "U". When placed on the side of the door between the outer frames, it prevents the door from slamming shut. A simpler alternative to a pinch guard can be a dish cloth or hand towel. These are also much more cost effective than getting a toddler proof door handle.
4. Swinging doors
Swinging doors because they open back and have forth, place your toddler in danger of getting hit on their way in or out of a room. There is also a good chance they will end up squishing their fingers in the open-and-close process. In this case, the best way to attempt proofing doors for a 20-month-old toddler is by fixing a door stopper.
When it comes to using toddler proof door locks and safety devices in your house the important thing to remember is that whatever method you choose, it should be good enough to prevent your little one from possible injury. Of course, accidents don't need a reason to happen but as the saying goes- prevention is always better than cure. Also, ensure that you convey the dangers of a certain object to your child in his way.