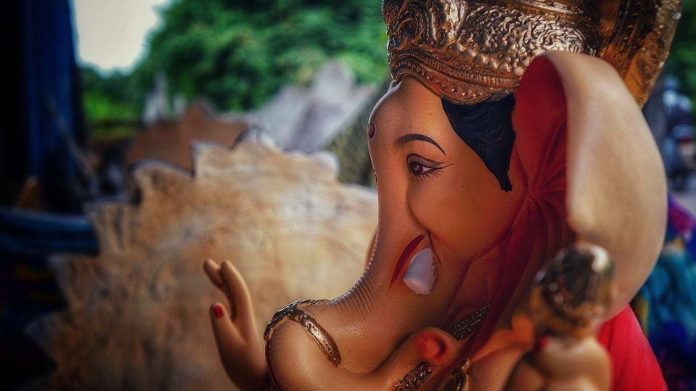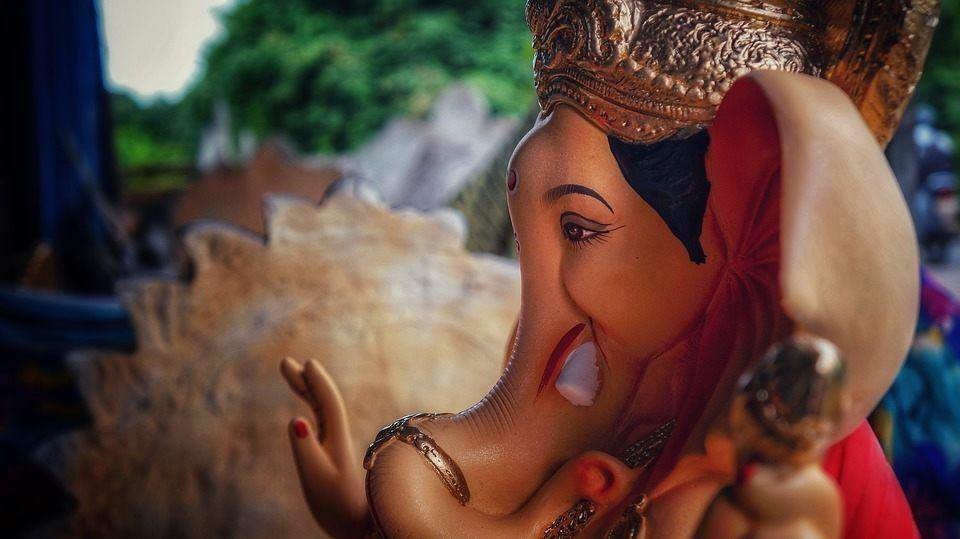 Last Updated on
Lord Ganesha is said to be extremely simple and jovial at heart. It doesn't take much to please him (especially when that plate of laddoos is handy!). Take help from this step-by-step guide on home decoration for Ganpati festival. After all, the festive season demands a home that's all decked up!
5 Ganesh Festival Decoration Ideas for Home
Here are 5 beautiful Ganesha festival decoration ideas for you home. Light up the mandap and welcome Ganpati Bappa Morya with a bang this year!
1. Ganesh Mandap Decoration at Home
Once you're done with basic dusting and cleaning, your main concern is setting up the mandap. One option is to get a readily available one in the market. You can also choose to build your own using some simple Ganesh Chaturthi decoration makhar and sinhasan ideas. For instance, use thermocol sheets to build small temples and then spray paint them in the colors of your choice. For more stellar thermocol designs for Ganesh festival, add coloured ribbons as borders for the mandap. Place this in your pooja room or a centrestage location at home.
2. Decorate the Pandal and Surrounding Area
Flowers – whether natural or artificial – never go wrong when it comes to Ganpati Bappa. Red is his favourite colour and you can therefore use red hibiscus and oleander to create flower decoration for Ganesh festival. Decorate the mandap as well as the walls behind with floral garlands. For the remaining room, use colorful dupattas, streamers and even balloons.
3. Theme Based Decoration for Ganpati Bappa Morya
A lot of your basic outline is now done. But if you're looking for Ganesh idol decoration ideas that really stand out, you need to add some theme-based decoration for Ganpati Bappa Morya. Add a waterfall (painted on a canvas sheet or even a wall decal) behind the mandap. It could represent the Himalayas – the ultimate spiritual abode for our Gods. Why not add a cute crib to represent baby Ganesha, your little one's best friend? Your child will love it too!
4. Bring on the Lights
To illuminate the mandap, arrange for diyas, fairy lights and a few hanging lamps if possible. You can also keep a few floating candles ready. If you're advocating Eco friendly Ganesha decoration ideas this year, going natural with lighting is your best best! Arrange earthen diyas safely in the pooja room and at the entrance to your house as well. Make sure you teach your kids that fire can be dangerous and they need to be safe around the lights.
5. Establish Lord Ganesha at the Mandap
When the auspicious moment arrives, bring Bappa in with fanfare and dhol and establish the idol on the beautiful mandap. Illuminate your house and make sure that the room remains clean and dust-free throughout the festival. You can now decorate the area in front of Lord Ganesha with flower petals, lamps, incense sticks and not to forget, sweets!
While decorating for the festival, make sure you add an elegant touch to the rest of your home too – a door-side rangoli, Ganesha wall-hangings and strings of flowers on curtains look really good. Have a great festive season!