How to Care for Your Child's Curly Hair
In this Article
So, you have a child who has curly hair! You may like to rejoice about the fact that it is so easy to spot a curly head among a crowd of straight-haired girls. And you may get to hear comments like "Are they naturally curly?", "How do you control them?" often. There is no denying the fact that curly ringlets look adorable, but at the same time, it can be tough to manage them. They tend to get frizzy and tangle a lot. Mothers with curly haired kids may have to consider specific products, styles, techniques to tame the curls.
Curly Hair Care Tips for Kids
Here are some easy care tips for curly hair in a toddler:
1. Wash Less Frequently
Shampooing curly hair less may seem contrary to common sense. But too much washing can make the hair dry and dull, for curly hair needs more moisture. You can probably wash it twice a week as this kind of hair is quite fragile and is prone to harm when wet. You can also consider co-washing which refers to washing the hair only with conditioner. Typical shampoos contain sulphates (detergents) which clean hair properly but may strip the hair of moisture and natural oils, leaving them dry and vulnerable to damage. Thus, curly hair may benefit from the co-washing regime as it will gently clean and maintain the natural moisture levels, thus making hair healthier and resilient.
2. The Skill of De-tangling
Curls can tangle up very easily. But you can take certain steps to lessen the knots. Refrain from de-tangling the curls dry. Also, cleanse hair with a product specially designed for curly hair to make your wash day routine easier. It may not only aid in getting the knots out quickly but can also add a soft texture to the hair as well which in turn makes untangling even more convenient. You can put a generous quantity of conditioner after using the cleanser. Allow the conditioner to sit for a couple of minutes and then start de-tangling. The conditioner may smoothen the hair and make it more manageable. Remember not to wash the conditioner off before you de-tangle.
Next comes the brushing. People have varying views on brushing. Many people believe that one should avoid brushing curls. Instead, you should use a wide-toothed comb or simply the fingers. Some say that a wet brush works wonders with curls. You can mix up both the options: comb through the hair on wash days and on other days use fingers along with a spray water bottle and conditioner to de-tangle.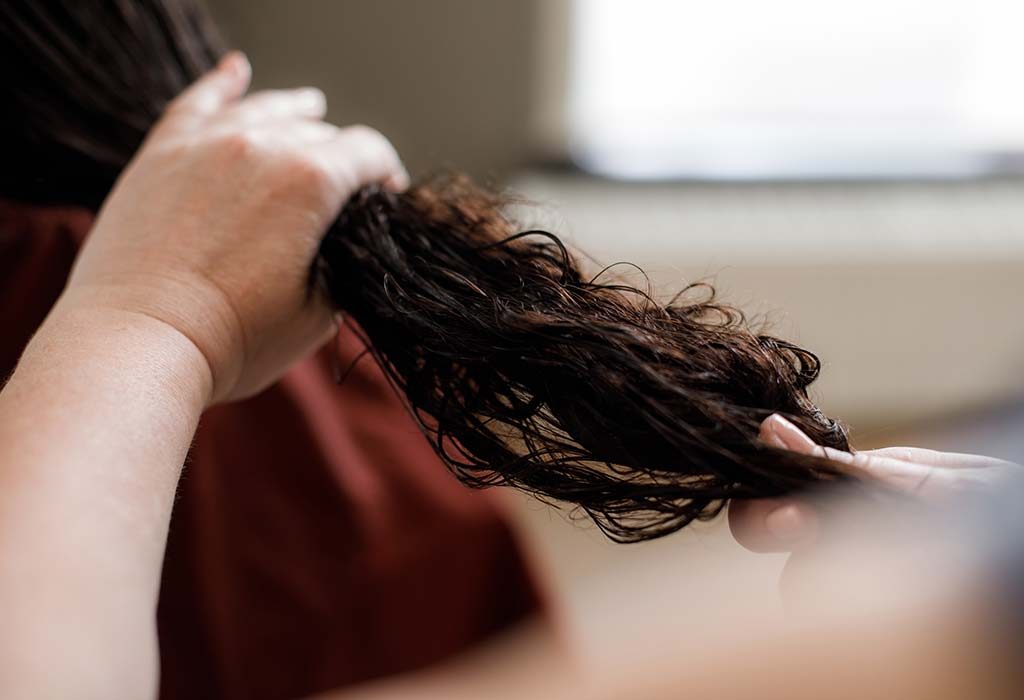 3. Go for Protective Styling
You can try protective styling in between washes. Protective styling can make a notable difference in the number of tangles. You can braid the hair. In case you find braiding hard, opt for banding. It is handy and easier. Hair banding also unfolds the curls naturally minus heat. So, it can resolve the problem of curl shrinkage. You daughter can enjoy long hair especially if she so desires. You can let the bands in for a day or so. If you are still worried about the unruly tresses, you can deliberate trimming them. Besides, neatly trimmed hair may look better than a curly mess! Regular trimming may also help in discarding the dried ends which are inclined to tangling easily.
4. Restrict Negative Comments
Dealing with tight curls is no cakewalk. If you have a different texture of hair than your children, you may have to learn and educate yourself about how to handle curls. There may be times when you run out of patience. But try and not pass any negative comments while taking care and managing your kid's curly hair. Your child possibly doesn't understand the efforts involved or that her hair is diverse. By saying something undesirable or being judgemental, you may trigger negative feelings in your kid for her curls or develop adverse body image issues. In place of complaining, often convey to her how gorgeous her curls are!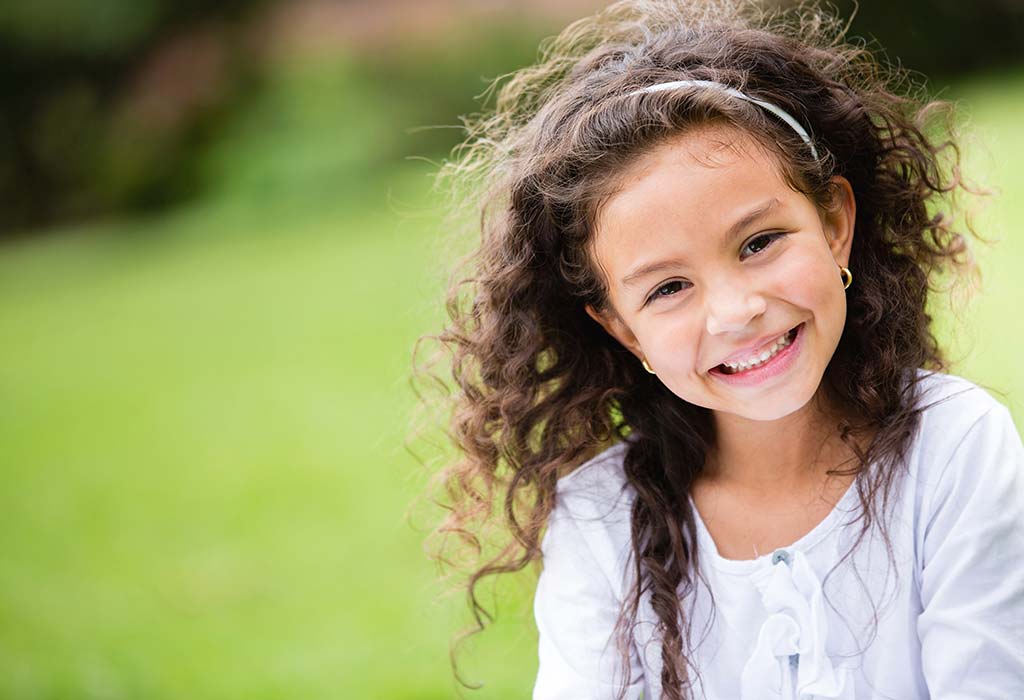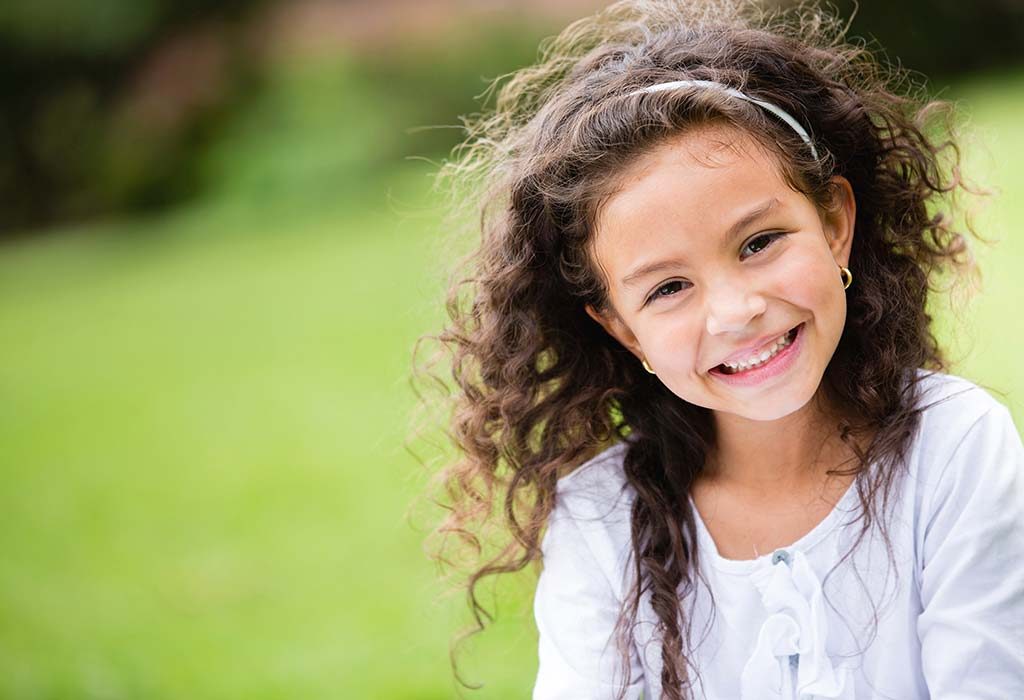 5. Use Suitable Products
It is essential to determine your child's hair texture and then choose hair products exclusively made for the hair type to get the best results. You may like to select products which are safe and silicone, sulfate, paragon free. You may feel confused trying to ascertain the hair type and selecting products accordingly. You can always enlist the assistance of a hair professional or a salon. You can take an online quiz too to help you with the task.
6. Consider Refreshing Curls
Curly hair may look its best immediately after a wash, as the curls are more defined and in shape which may not be the case upon drying. You can reflect on refreshing them with a spray water bottle. Just spray the coils and add a little conditioner to define them again. Also, you can softly de-tangle them as you apply the conditioner through the extent of the curls. In case you are short on time and don't have enough time at hand to rebuild all the locks, merely spray the hair and allow it to air dry.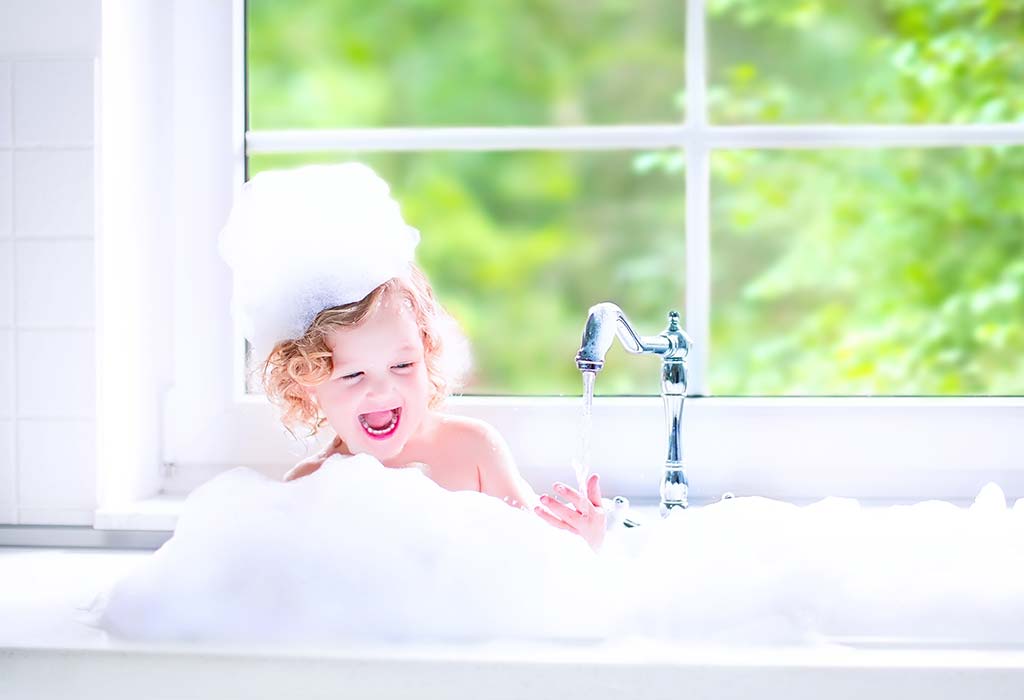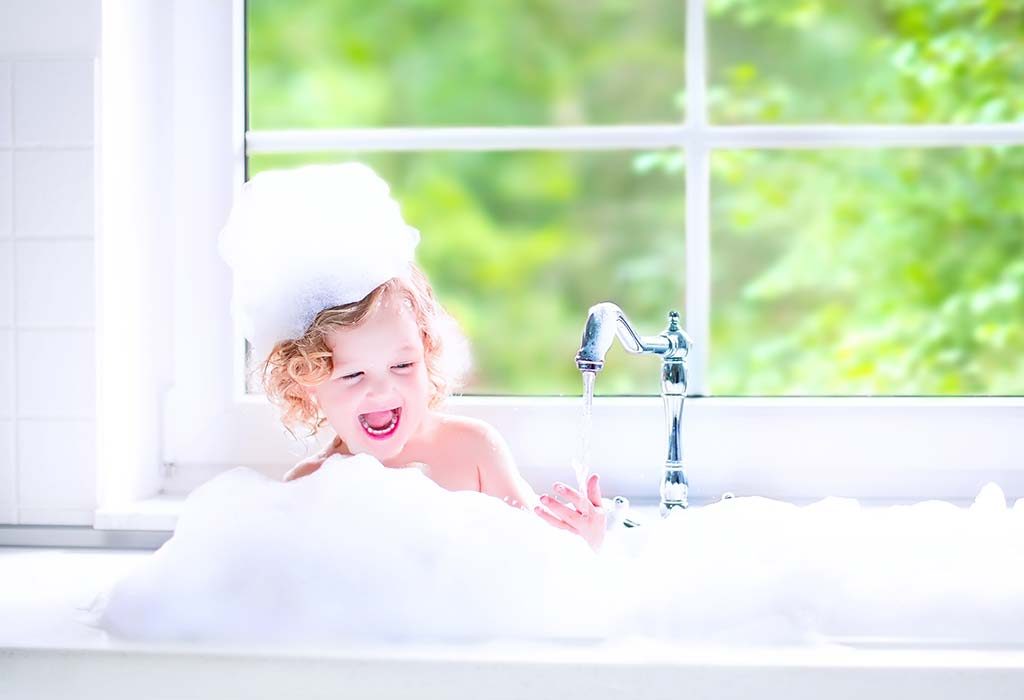 7. Opt for Leave-in Conditioners
Using a leave-in conditioner, cream or oil after hair washing may help you achieve the greatest curl definition. Apply the conditioner right after a shower. You can further supplement it by putting some coconut oil and finish off with a defining gel/serum. It may aid you in maximising moisture in the curls thus making them more disciplined and silkier smooth. Just as rubbing lotion on the skin instantly after a bath traps moisture and hydrates it, the same may be true for curls.
Celebrate the unique and beautiful natural curls of your child. Go in for hair products that enhance protection, moisture and curl definition. Treat your kid to a real salon that is skilled in handling curls. Attending to the curls may become trouble-free with time and as your kid grows. Till then, indulge in the delights of curls!
Also Read:
Natural Remedies for Head Lice in Children
Hair Fall in Children
Dandruff in Kids
Premature White and Grey Hair in Kids