How Much Does It Cost to Raise a Child in the US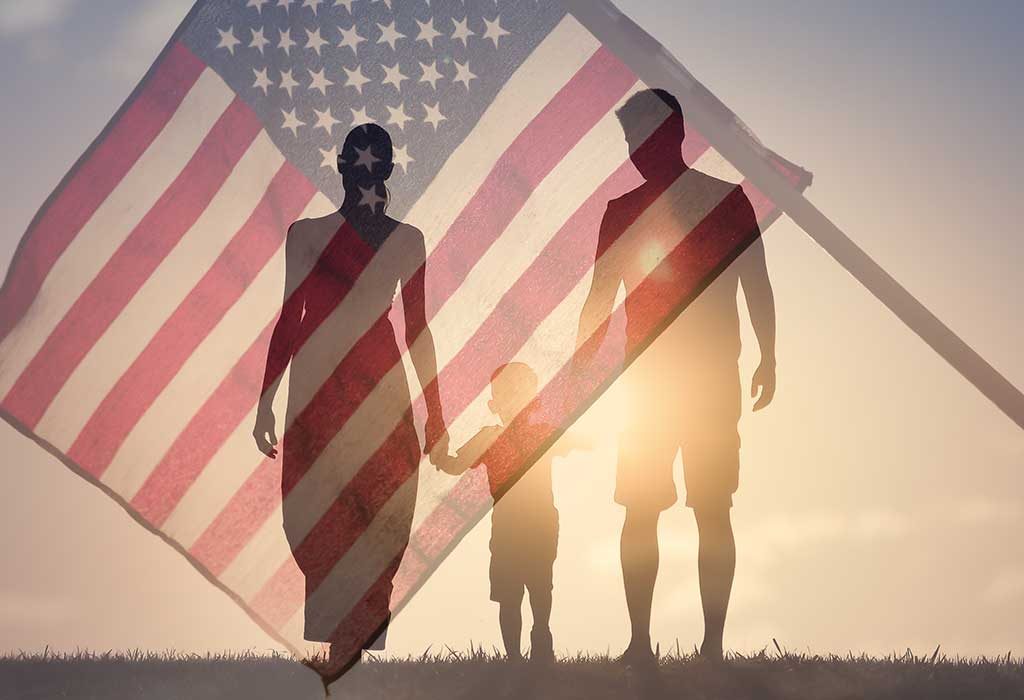 Raising a child is never simple. It is a challenging process, which involves multiple decisions to be made. One of the biggest decisions, any parent can make would be on "money". With kids in the picture, your financial responsibilities will be increasing with each passing year. As a parent, you need to plan to keep your little one happy and comfortable. Here are a few factors you need to bear in mind before you choose to expand your little family.
Cost of Raising a Child in the US – What It Involves
For years, parents have done everything within their capacity to understand how much it would cost annually to raise a child. Indeed, the cost is influenced by numerous factors, but some numbers have remained steady. For example, the average cost to raise a kid who is well below 17 years of age is around 233,000 USD. Newly married, low-income parents spend nearly 175,000 USD on a single child. And, the average cost to raise a child in the Urban West is somewhere around 245,000 USD. Unfortunately, these figures have many loopholes. For instance, it is believed that 59% of Generation X underestimate the charges involved in raising a kid.
Below, we have given a breakup of the cost of raising kids in the US.
Cost of Raising an Infant
The early stage of a child is known for incurring a variety of costs, and parents need to be prepared to spend more, mainly because the demands of infants are always higher than the older children. Also, since the little ones cannot express themselves like adults, it is important for parents to cover it all. Common expenses that babies and infants cause would be on essential gears, nursery, nutrition, hygiene, and miscellaneous supplies. These basic elements will cost less than a few hundred dollars. But, the cost can extend to several thousand.
Many times, the items will need to be bought once and used time after time. This includes common items like bedding and baby monitor. In fact, these items can be passed from the elder child to the younger one, which helps lower the annual cost to raise a child. Else, parents should be prepared to spend between a few hundred to several thousand.
Daycare Costs
Between the years 1970 and 1980, the cost of daycare was contained to a greater extent. On average, families spent around 94 USD on childcare in the 1980s. This figure is relative to the amount an American family would spend in the year 2019. More than 7% of a family's income is spent on daycare charges. Today, American families tend to spend 9500 USD on daycare every year, which amounts to 16% of their annual salary.
Families living in expensive cities are likely to spend between 15,000 and 18,000 USD every year. This is definitely a prominent jump between the 1980s and 2010s. The cost of housing and food for children has increased by nearly three times. As the little one starts to follow kindergarten education, the preschool and daycare expenses will amount to 48,000 USD or more.
So far, we have covered less than half the annual cost to raise a child in the US. Children need to keep themselves engaged after school, too, which is neither free nor at a low price. For example, a simple football class would cost around 400 USD per month in different parts of the country. Parents from the millennial generation may be willing to spend more time and money, but planning is essential, too.
Housing Costs
A few decades ago, the idea of owning a home was a dream for many. Several middle-class families found it extremely difficult to own a simple home, too. Fortunately, some condition behind housing has improved, and with the help of better job opportunities and more homes, many people are able to buy their first homes.
A median for single-family homes in the United States of America is around 218,000 USD. If the home you are looking for is new, you need to spend around 329,000 USD. It is imperative to remember that the housing prices are increasing by the day, mainly because of wage hikes.
Workers who are between 25 and 44 years of age tend to make 46,000 USD per annum. This is what makes it easier for millennial parents to invest in homes. If you are living in places like California or Massachusetts, you need to make at least 100,000 USD per year for a basic home. In the year 1980, homes were held by families that made 47,200 USD then, or 150,000 USD now!
Transportation and Clothing Costs
Unlike many other factors, the cost of transportation is influenced by many variables. This is why concluding on how much clothing and transportation will cost is never simple. You need to be aware of the broad range of charges attached.
A recent study conducted by the University of Minnesota sheds some light on the cost of transportation and clothing when you raise a child. On average, your monthly transportation charges can begin at 73 USD. If your child is less than 2 years, the cost can reach as much as 75 USD per month. But, if your child is between 15 and 17 years of age, the charges can be as high as 232 USD per month.
The final cost depends on the family and income, too. Many times, families with more income and dual-working parents tend to spend more on transportation and clothing. On the other hand, families with single-parent are much more careful about what they spend. Statistically, the difference is as much as 3 times.
Health Care and Medical Costs
Just like transportation and clothing, it is not easy to estimate healthcare and medical charges of a child. This is mainly because healthcare is influenced by a number of factors like the wellness of the child, environment, and current medical improvements. According to the USDA, healthcare and medical expenses are a direct representation of the premiums paid by an individual. When it comes to childcare, it focuses on the premiums paid by the parents. This doesn't take into consideration the amount paid for the caretaker. Also, healthcare expense identifies medical services, prescriptions, and other co-pays. Any service that is not covered by medical insurance should also be taken into consideration. After all, these services are paid using money from your pocket! And, this will increase the cost to raise a kid by leaps and bounds.
A study conducted between the years 2007 and 2010 revealed that children needed more healthcare and support than adults. The average cost of healthcare for children in the year 2010 was around 2,123 USD, which is nearly 18% more than the cost of healthcare in 2007.
This condition doesn't seem to improve mainly because healthcare premiums are more expensive than ever. Also, parents need to take up additional coverage to handle basic medical needs! If the family has multiple children, the cost of healthcare and medical needs is only going to increase.
School Education, Tuition and Education Loan Costs
The actual cost of your little one's education depends on the choices of school you make. A study suggests that when compared to 2012, the amount of money spent on back-to-school items, by families is decreasing. At least, the expectation of how much families need to spend is coming down.
When it comes to investing in education, boarding school is a big step. Yet, not everyone knows how much boarding school will actually cost.
Statistics reveal that the country's most expensive private schools have discreet tuition fees. On average, a private school in the country will cost anywhere between 8,000 and 43,000 USD per annum. In fact, there are some schools that can charge more than a million. This includes studies starting at kindergarten and going all the way up to grad school. Over a span of 24 years, this is the kind of money parents may end up spending on private school goers.
On the other hand, public schools in the United States are famous for hidden charges. Even when these schools have to be absolutely free, they are known for accepting certain charges. This makes the middle-income family cost of raising a child very high.
Food Costs
Before you understand how the food expenses are in families with kids, you need to be aware of how salaries are divided. If the gross income of your family is less than 45,000 USD, you belong to the low-income category. If the gross income of your family is between 45,000 and 77,000 USD, you belong to the middle class. And, if the gross income of your family exceeds 77,000 USD, you are placed in the upper category. Consequently, the amount of money spent on food is likely to change.
Families that involve the effort of two parents tend to spend between 89 and 173 USD per month in the lower-income category. Those classified under the middle-income category spend between 107 and 207 USD per month. And, families who are placed in the upper category spend between 141 and 248 USD.
On the other hand, single-parent families have only two kinds of income – low and high. Single-parent families in low income spend between 98 and 165 USD per month. Likewise, single parents in the high-income category spend between 152 and 241 USD per month.
The above figures are from a study executed by the University of Minnesota.
Other Recurring Costs Or Miscellaneous Costs
Recurring charges strongly depend on the kid and her needs. Parents, between the years 1970 and 1980, had fewer recurring charges than today. Studies reveal that the millennial generation sees more than 20 bills, which didn't exist four decades ago. And, these bills amount to 1000 USD per annum. For example, many people didn't want a car in the 1980s. They only needed a car to travel between home and hospitals. This helped parents save a good deal of money.
Meanwhile, kids from this generation are exposed to a variety of recreational and expensive things. For example, how expensive is Hulu, Netflix, and Spotify? Don't these add to your recurring charges?
Moving on, a good amount of money is spent these days on gym memberships and even pet insurance. These industries didn't see the light until the 20th century. This means parents from the 1980s would find all these choices new and "pricey". Also, based on the actual age of the child, the amount of money spent on these items is likely to change, which makes it all the more difficult for parents to gauge how much money it takes to raise a child.
Source: globallifeinsurance.com
Cheapest Places to Raise a Child in the United States
Now let's learn more about some of the cheapest places to raise your little one in the United States:
Mississippi: On average, daycare for an infant in this part of the country will cost you around 5300 USD per annum. This is definitely one of the lowest charging places. For example, if you are opting for normal delivery, you need to spend less than 6000 USD. This makes healthcare both affordable and easy. Also, groceries and clothing are known for being cheaper in Mississippi.
Arkansas: The cost of daycare for an infant in this region is around 6800 USD. In the Midwest, it is one of the most affordable and child-friendly zones. And, if you are planning to give birth to a child here, normal delivery costs 5600 USD. Also, a C-section costs around 8000 USD here.
Massachusetts: In this part of the United States, you will spend nearly 6600 USD on healthcare, and groceries will cost you around 6100 USD.
Source: spendmenot.com
Facts and Statistics About Cost of Raising a Child in the US
Finally, let's understand more about the actual situation in the country when it comes to defining the average cost to raise a child.
For a middle-income family, the cost of raising a child goes up with support. But, more than 47% of millennial moms cannot stay at home and care for their children. This is because the money they earn is crucial for the growth of the family. This situation holds good for 33% of dads from Gen X and 47% of moms from Gen X. Only 38% of these moms are able to make up their minds and stay at home. They wish to continue work, but the process of staying at home and nurturing their little ones is cheaper.
More than 36% of Gen X is worried about the educational cost. In fact, 40% of these families are not financially prepared to sponsor their little ones' education.
Before millennials choose to start a family, they focus on finances. More than 58% of this generation follows a similar pattern. They always raise questions on how much kids cost per year.
More than 59% of Gen X have little knowledge about how much it costs to raise a child. In fact, they tend to underestimate the actual expense.
One of the most expensive places to raise a child would be Alaska. Here, you need to spend around 10,000 USD for normal delivery. If giving birth to a child is this expensive, what would be the average cost to raise a child? Alaska is famous for expensive clothing, groceries, and housing, too! As the family gets bigger, the cost also increases!
One of the most expensive places for daycare in the United States would be Hawaii. Here, the average cost of daycare is around 13,400 USD. Apparel costs in Hawaii for boys is around 190 USD, and for girls, it is around 236 USD.
Regardless of how rich single-parents get, their average cost to raise a child is nearly 320,000 USD. When compared to low-income families, higher-income folks tend to spend a lot more. This comparison proves how poorly designed income equality equations are in the country.
On average, transportation sums to 15% of the overall expenses in raising a child. Transportation charges tend to increase when the little one becomes a teenager. After all, insurance premiums are extremely high for teenage drivers!
Until the age of 17, the average cost to raise a little one is nearly 230,000 USD. And, nearly 18% of this goes into food accounts! As the little one grows up, the amount of money you spend on food will also increase.
Reference: spendmenot.com, usda.gov
Due to inflation, these figures are only going to become bigger. In fact, inflation can be as high as 2.55% every year. Multiple factors like a bonus, salary and expenses will change the amount spent on kids by parents. Likewise, parents with several children need to take into consideration the cost of raising multiple kids. Fortunately, the cost to raise multiple kids is not a direct product of how much it costs to raise a single child.
Also Read:
Working Ways to Raise a Kinder Child
How to Raise Your Kid to Be Happy and Confident
Things to Keep in Mind When Raising an Only Kid