High Chair for Babies: Do's and Don'ts
Feeding a baby is a gruelling task – if you're a new mother, you will most likely nod in agreement. You know what a mess it is to feed a growing baby. If only you could get your baby to stay put, right? And you can, if you can get him into a high chair! A high chair makes it to our list of essential items for a baby simply because it can be used longer than most baby products can, giving you a bang for your buck! Of course, it also makes feeding a WHOLE lot easier. Let's show you how.
But first, let's look at the when's, why's, and how's of picking the right one!
When Do You Need a High Chair for Your Baby?
The answer to this question is simple: whenever you think your baby is ready to sit up, you can get a high chair for him. Usually, babies start sitting up by 4–6 months of age, but each child develops at his own pace, so you don't want to rush it if your baby isn't entirely ready for his new throne.
Keep a track of your baby's physical development to know if he is ready for the transition. If your baby can sit up with support, shows stability while seated, and can hold his head up, you can get him a high chair.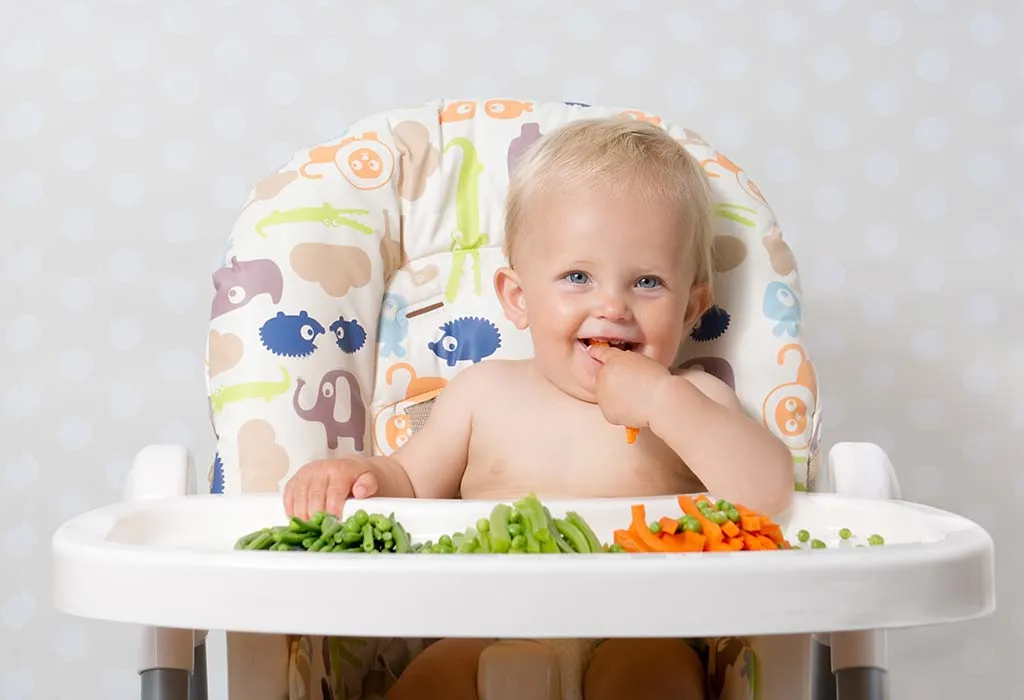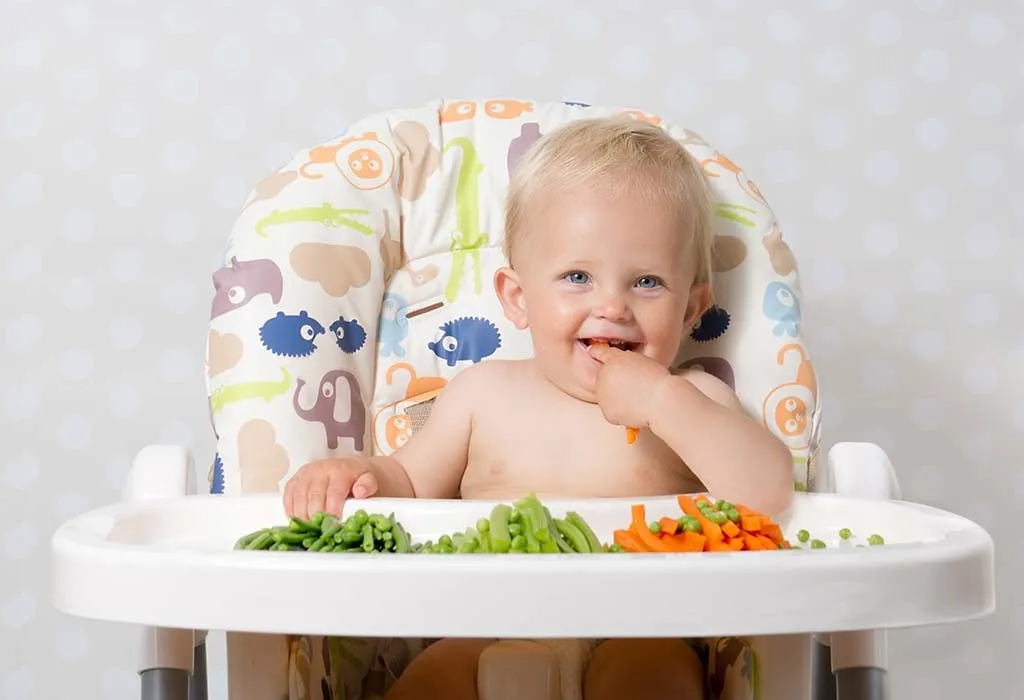 What to Look For When Choosing a High Chair for Your Baby
Since you will be spending quite a lot of money on a high chair, you'll probably want it to withstand at least two years of regular use or more if you're looking to pass it on in your family. Well, that's about durability, but there's more you should check in a high chair before buying.
1. The first thing you need to check in a high chair is how functional it is. You must check if it comes with:
a detachable tray. This makes picking your baby out and putting him in a little easier and also makes cleaning the tray a whole lot easier.
wheels so that you can move it around from one room to the other. Also check, if the wheels can be locked to keep the chair stationary while feeding.
a transition option so that it can accommodate the needs of your growing baby. You will find many high chairs that can convert into a booster seat or a normal chair. Yes, you can now buy a multifunctional high chair too!
If space is an issue, you may want to consider a foldable chair. You can even buy a portable chair – it's a great space saver and can be carried around while travelling or when going to a restaurant with the baby.
Babies and food is a messy combination, which means that you will need to consider a high chair which is easy to clean. The lesser the assembly and set-up in a chair, the easier it will be to clean. A chair with complex assembly or parts can be hard to clean and harder to re-assemble if you decide to detach the parts (tray, seat, cushions, etc.) for a thorough cleaning.On the other hand, a simple, functional chair, (think a minimalistic wooden or plastic and steel chair) which lacks crumb-catching crevices can be cleaned and assembled easily. If you want to avoid constant scrubbing and cleaning the nooks and corners of the chair, a basic model will be your best bet. That said, you don't have to buy a basic model if it doesn't appeal to you. If you don't mind the little extra work, you can buy a high chair with additional parts and embellishments, that your baby will love sitting in.
No, we haven't forgotten about the safety factor. We're almost there!

Look for the comfort factor when buying a high chair for your little one. If you're dreaming that your baby will stay put in a high chair for a decent amount of time, or at least until you finish your meal after you've fed him, look for a chair that has a well-padded seat, a footrest, and nothing that could be uncomfortable for your baby.
Your child's safety is of prime importance. When buying a high chair for your munchkin, do check its safety features. Look for a chair which has seat straps that are easy to buckle and unbuckle. Confirm if it has a three or five-point harness to keep the baby secure on the seat. Check for a crotch strap too as it will keep your baby seated snugly and prevent high chair accidents.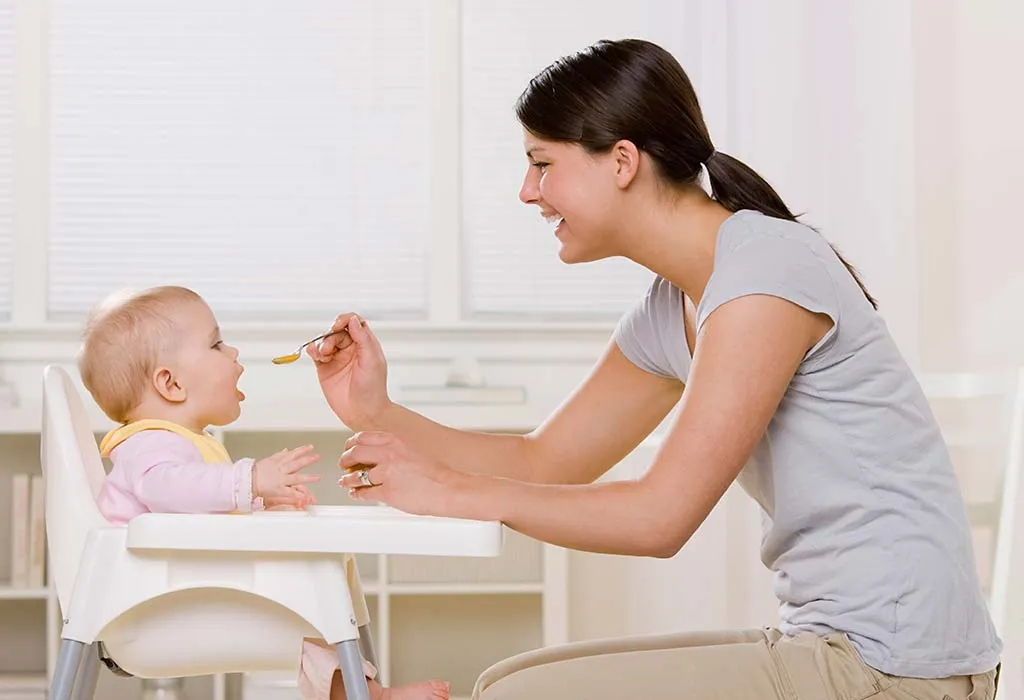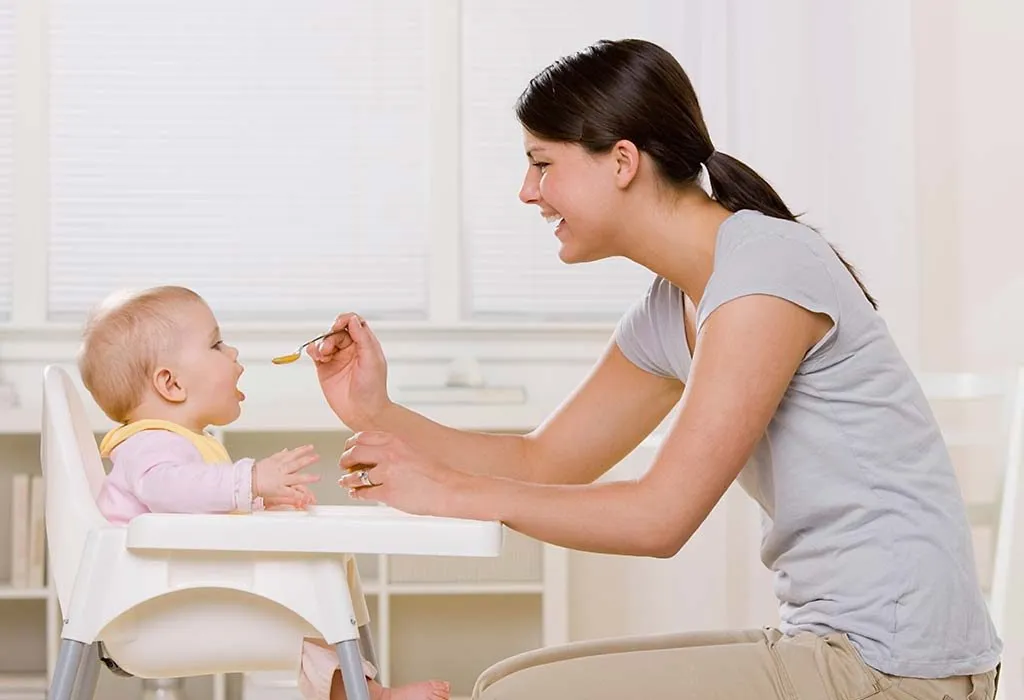 Do's and Don'ts While Using a High Chair for Your Baby
Here are some tips that you should follow while using a high chair for your baby.
Do's
Keep the chair close to you at all times when your baby is sitting on it.
Use the waist strap and crotch strap to keep your baby secure on the chair. Strap your baby with a three or five-point harness.
Lock the wheels of the high chair before you seat your baby on it.
Make it a point that you use the chair only for meals. Do not let your baby sit in it all the time.
Before every use, check the chair for pointed edges and other parts that may be dangerous for your baby. Make sure the chair is not damaged.
Don'ts
Never leave your baby unattended on a high chair. You never know what trick your curious little fellow may pull off.
Do not make your baby stand or climb on the high chair in case it topples over.
Do not place the high chair near the kitchen countertop or table or anywhere you think your baby can reach. Your baby might use his legs to push the chair.
Do not use the feeding tray to restrain the baby. Always use straps to secure him.
A high chair for your baby will make your baby's mealtimes a pleasant experience. When you finally decide to buy one, you'll find yourself spoilt for choice! Happy shopping!
Also Read: Best Baby High Chairs