Flaunting your Pregnant Belly at Work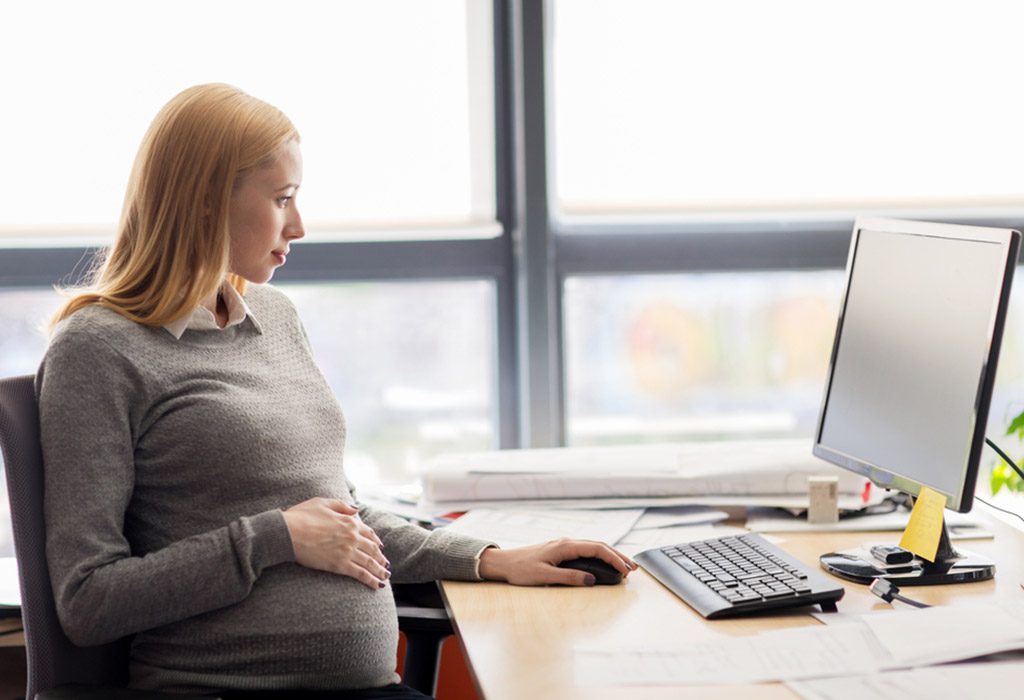 In this Article
Doesn't wearing a sweatshirt when pregnant sound like a great idea? A professional pregnancy is always difficult. You'll be forced to build a new wardrobe for an unfaltering style quotient. There are some tips that can help you get work-ready with a belly bulge too.
Who says you need to dress dowdy when pregnant and going to work? Quit this thought! Start experimenting with maternity fashion and be a star in your own way. Here are some tips and ideas on how to spruce up your professional attire with a cute baby bump in tow. With a little help, you'll really enjoy staying on-trend despite the morning sickness and back pain.
Make Dressing for Work in Pregnancy Easy
1. Suit up
Who said suits were only made for men? They are ideal for pregnant women, too. They flatter a big body type and can be easily accessorised. A suit in a neutral colour is the best option for you when that baby bump starts to show. A grey suit with a matching jacket, brown tweed for the winter, or a wool suit in black will give you that professional fashion edge. For the summer, suits in cotton or linen will keep you cool and comfortable. Pants should be narrow to prevent you from looking wide and skirts should be fitted and above the knee. This is how to dress professionally while pregnant. Easy, isn't it?
2. The A-line factor
The A-line cut is still the go-to choice for pregnant and even non-pregnant women. The way this cut falls ensures that most women look slimmer in dresses or skirts. Whether you choose a skirt, dress or even a formal shirt, the fabric will remain fitted at the top and will then flare at the bottom. Clothes in this cut will give you that slimming look and hide your belly without trying too hard. Who said pregnancy work wear is difficult to find?
3. Black trousers
Every pregnant woman needs a black pant as a friend when dressing for work. Pick one in cotton or linen while also ensuring comfort around the waist. Black is a forgiving colour that'll hide your pregnancy weight like a pro. You can pair your black pants with either a boyfriend blazer, a loose blouse or an un-tucked shirt. Opt for ballerinas or sandals to stay at ease. This entire look put together will make for a great professional pregnancy look!
4. Accessorise well
While clothes can help you tone down a visibly pregnant look, it's your accessories that truly draw attention away from the baby bump. A long layered chain necklace with a raglan blouse or a scarf tied in a french knot can transform your outfit and distract the eye. A pashmina wrap is fun and playful and can be worn to the office with ease, besides it'll enable you to dress your bump rather fashionably. A big handbag is always a great option. It'll throw off your proportions and make you appear slim.
Professional maternity fashion can be flattering and trendy too. All you need is some basic knowledge of how to style your body type. With the right confidence and a big smile, you can pull off a maternity look at work easily.