Every New Mom Must Read This Dad's Message About The Post Baby Body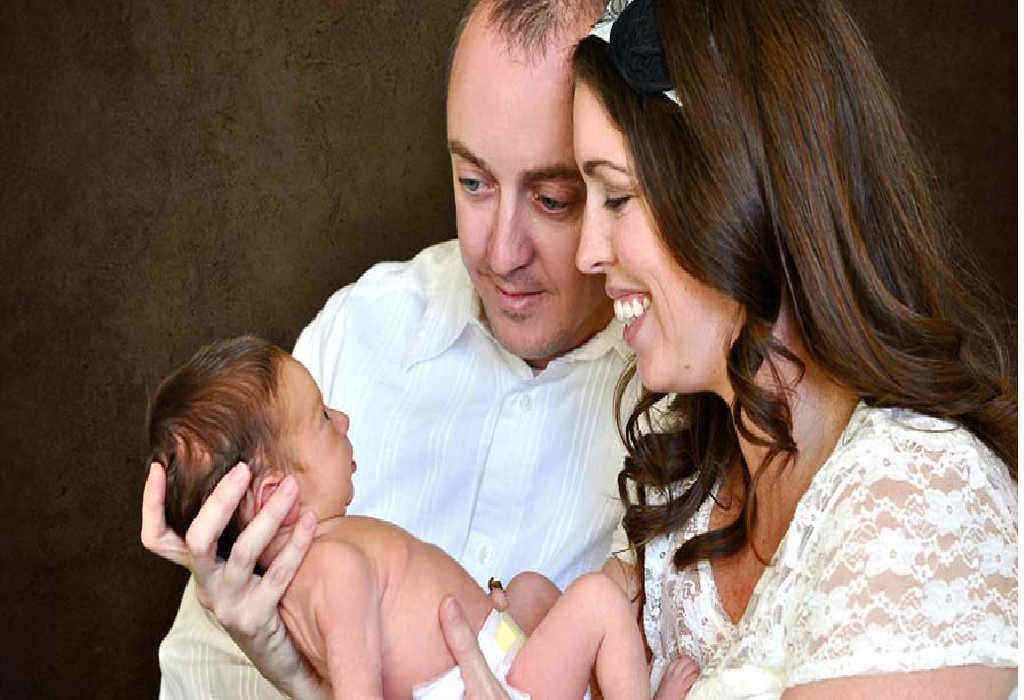 You'd think women would have it easier after the pregnancy ends and the child is born. Surely, her bodily changes would stabilise, and the interfering world would let her be at peace. But for women, the struggle goes on. She is told she has put on too much weight. She is given tips to lose the flab, tone the belly, and "bounce back" to her former self. There are massive changes going on in her life: the challenge of looking after a little baby, the physical and emotional drain she feels after the long, tumultuous months of pregnancy, and insecurities about her marriage and other relationships. But amidst all this, the pressure to lose weight doesn't leave her. This is what made Brad, a 27-year-old Dad to two little sons, pen down a message for his wife and other women in her position who go through this insane pressure every day…
Brad, who became a father to his youngest son five months ago, has seen his wife Sarah struggling with her postpartum body. He has seen her struggling to find clothes that suit her new self, ward off people with silly comments about her postpartum body, and also face the wrath of a society fed on social media posts about moms who bounce back after childbirth. After witnessing all this, he decided to write a message for his wife and all the other new moms who go through this challenge.
This Dad's message is what every woman needs to read. This is what your partner, your family, and all your loved ones want you to know.
"Whenever we're getting ready, I throw on a shirt and shorts and complain that Sarah's taking too long finding something to wear. Without a doubt it always ends up with her saying "it's alright for you" or "I always wear the same thing". A few times I've made that near fatal mistake of replying "well buy more clothes".
We all know it's not about the clothes. It's about the fact that the whole post natal process sucks ass. The kids have become the number one priority. For 9 months of pregnancy the body is stretched, poked and prodded like a science experiment. Personal space is no longer a thing. From the bathroom to the toilet, everyone wants to know what's going on. It swells and gains weight in places it hasn't gained before. It's okay though because everyone tells them they're 'glowing' and that should make it all better because it's beautiful and natural.
Then the baby is born. That was insane. The next few days are okay, people come in and visit, they say how great mum looks while they cuddle the baby. The partner takes a week off work to help out while they recover.
But soon enough, the partner has to return to work. People aren't visiting as often. They're left with the original responsibilities and a newborn that isn't sleeping properly yet. It's hard to rest, hard to eat well, hard to even leave the house for some. Then they look at Instagram and Facebook. Oh what do you know, the celebrities with a personal trainer, chef, nanny and a make up artist post a picture that goes viral of their "post baby body". That only took 6 weeks. From that point onwards the expectation is set.
Take as long as you need to look after yourself and get yourself back into the swing of things. Things are tougher than that in the real world. Find something that makes you feel nice. Clothes, candles or a new hairstyle. Nobody who loves you is going to care how long you take. What they will care about is your mental health.
It's unhealthy to think 6-12 weeks is enough time to bounce back with your pre-baby body. If you're not ready, don't set the bar so high that you fail. Set your own bar. The one that works for you."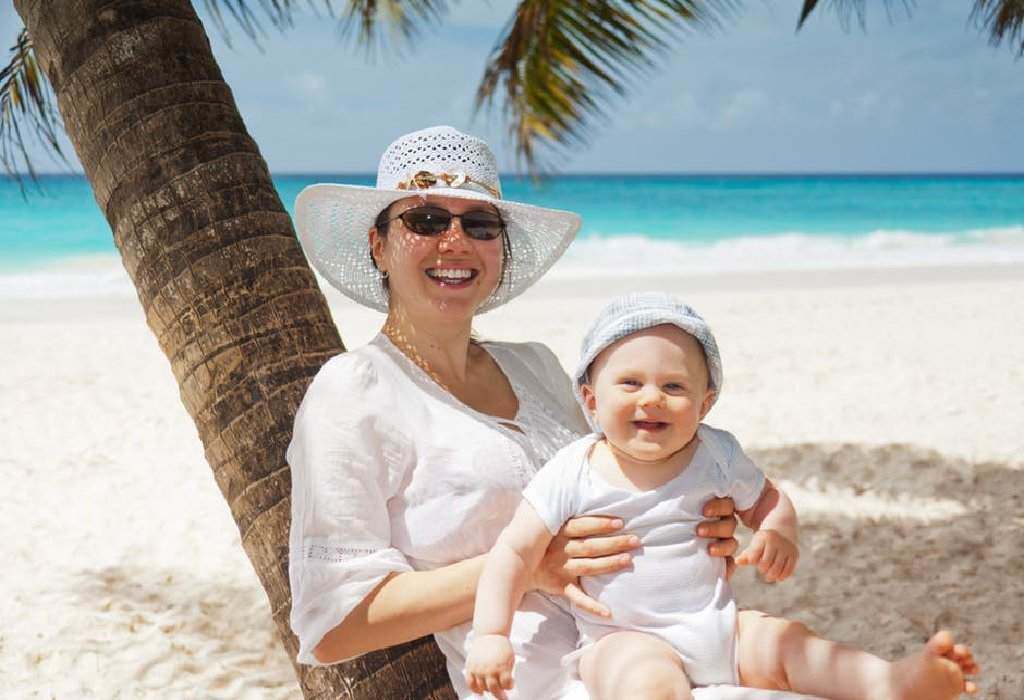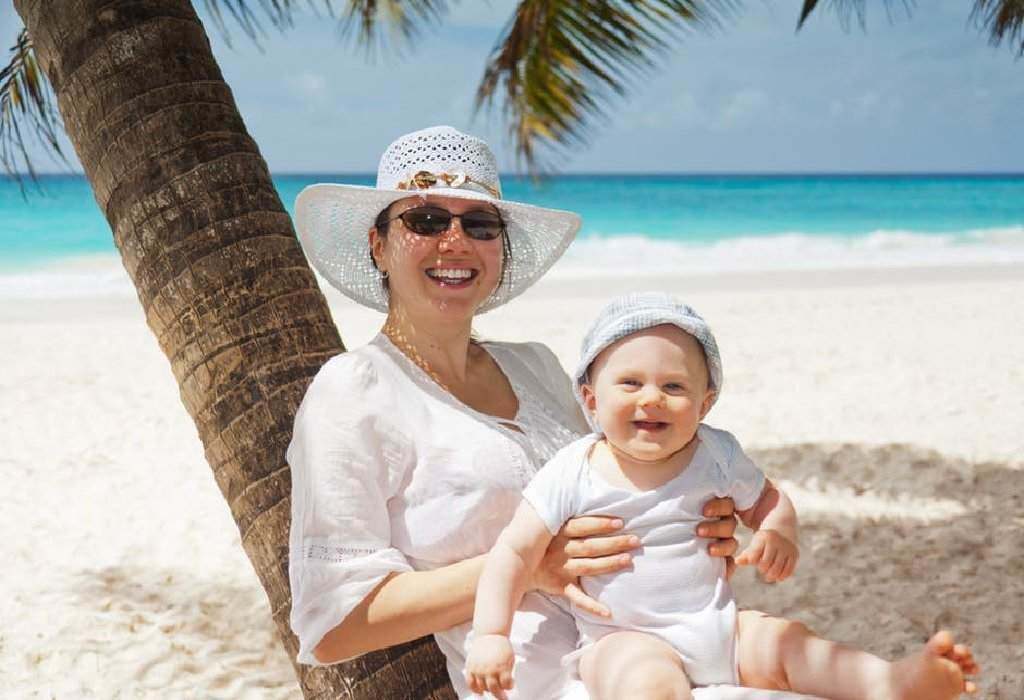 Now that's a Dad who not only loves his wife a lot but also understands the struggles she has (and continues to) gone through. For him, what is important is not that his partner bounces back to shape like a spring, immediately after childbirth, but that she stays healthy and at peace. Take things more easily, new moms. You may not look or feel like you did before pregnancy. But then, your life isn't the same. Your body has undergone immense struggle and transformation and the sagging skin, the excess weight, and the dullness are all side effects. They are not permanent; nothing is. With time, you will start getting used to this new you and also start feeling healthier and fitter.
Don't rush things, moms, or feel that you have any societal standards to conform to. You are allowed to take as much time as you want to. Cherish the beautiful blessing God has given you. Everything else can wait.