Enhancing Your Preschooler's Ball-Playing Skills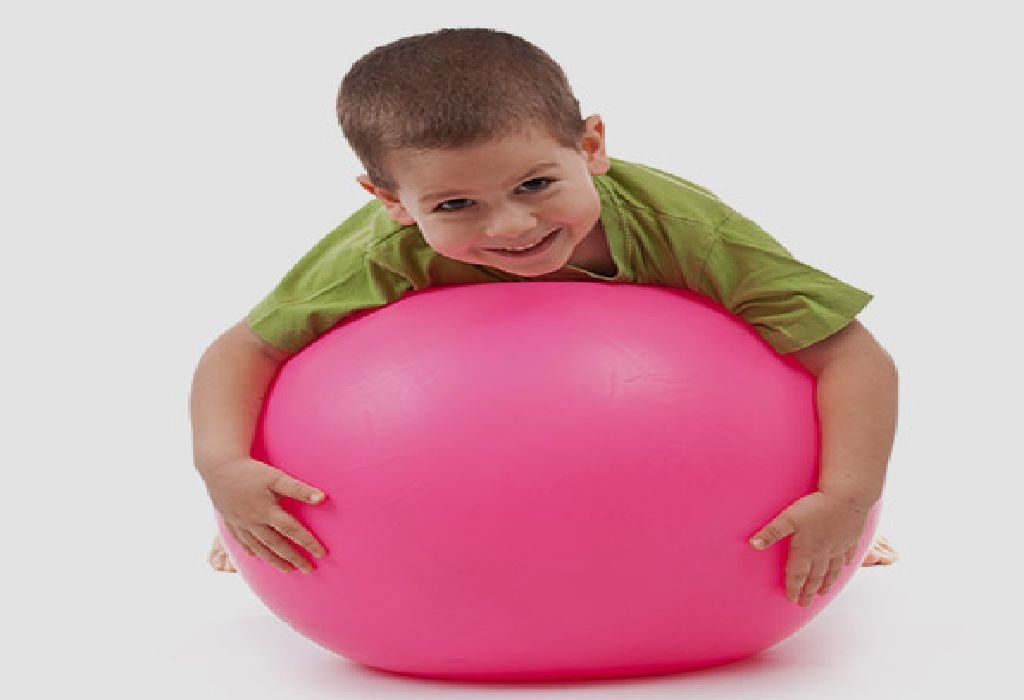 In this Article
There are different ways to reach a pre-schooler throwing and catching milestone. Remember to start slow and with a small ball. In time, with regular practice, your child will be an ace ball player. Go through the list of tips and enhance your kid's ball playing skills manifold.
Playing with balls helps kids in various ways like improving upon fine and gross motor skills, enhancing their eye-hand coordination, etc. By playing different types of ball games, children learn to develop new concepts such as planning beforehand and setting goals too!
Throwing and Catching Games for Kids -Teach the Easy Way!
Squeeze and Bounce Balls
Before introducing throwing and catching games for kids, give your 3-year-old colourful squeeze balls and bounce balls to play with. These balls are usually brightly coloured. Also, by squeezing and throwing these balls or running to pick them up in time, she'll end up enhancing her grip and fine motor skills. These squeeze balls also improve upon your child's mobility and overall social skills by encouraging team play.
Size of the Balls
For enabling throwing and catching games fitfully, introduce your angel to the bigger balls first. Gradually, reduce the size of the balls. Also, once your child gets comfortable with the catching and throwing game, increase the distance between the thrower(yourself) and the catcher(her). With your supervision, your little one will soon develop more accuracy in her ball game.
Make it Fun
Add a twist to your next ball game! Ask your kiddo to lie down on her back. Help her put her feet up and keep it in the air. Throw the ball in her direction, gently. Use encouraging words to make her kick the ball with her feet. Next, you lie down and kick the ball which she has to catch. This is one of the most enjoyable throwing and catching activities for pre-schoolers. Such games not only improve the child's coordination skills, but also strengthen their leg muscles.
Set up a Game of Bowling
You may like to accompany your child for a game of bowling or can set the same up at home with pins or toys. Group colourful, free-standing objects together and place them on the floor. Then, show your child how to roll the ball and knock them down. Bowling is often included in throwing and catching lesson plans. This is because, even though there's no catching involved, the sport improves the sense of direction and muscular strength of little bowlers in more ways than one.
Dynamic Catching
Another way of teaching dynamic catching to your kid is by marking a target on the wall and showing her how to hit that target with the ball and catch the same when it bounces back. Once your tiny child is acquainted with catch and throws ball games, leave her with other kids throwing balls and conceptualising different games with the same.
Balls are every child's favourite. However, make sure you don't give her heavy or hard balls. Instead, buy some child-friendly, light and soft balls that little players are known to have fun with. Soon, you will find yourself cheering when you see your child catching a ball!
Do you have any other ball throwing and catching ideas for preschoolers?