Is Oats Good for a Breastfeeding Mother?
Oats is undoubtedly one of the healthiest foods. It can be cooked in a variety of ways and is packed with protein, essential nutrients and fibre. Often, nursing mothers wonder if eating oats is beneficial for them and their babies. Well, the answer to this is yes, and no. While there are health benefits of eating oats, it doesn't really affect the quality of breast milk. Read on to know more about this.
Video :
Eating Oats During Breastfeeding – Does It Help to Increase Milk Supply?
Does Oats Help Increase Breast Milk Supply?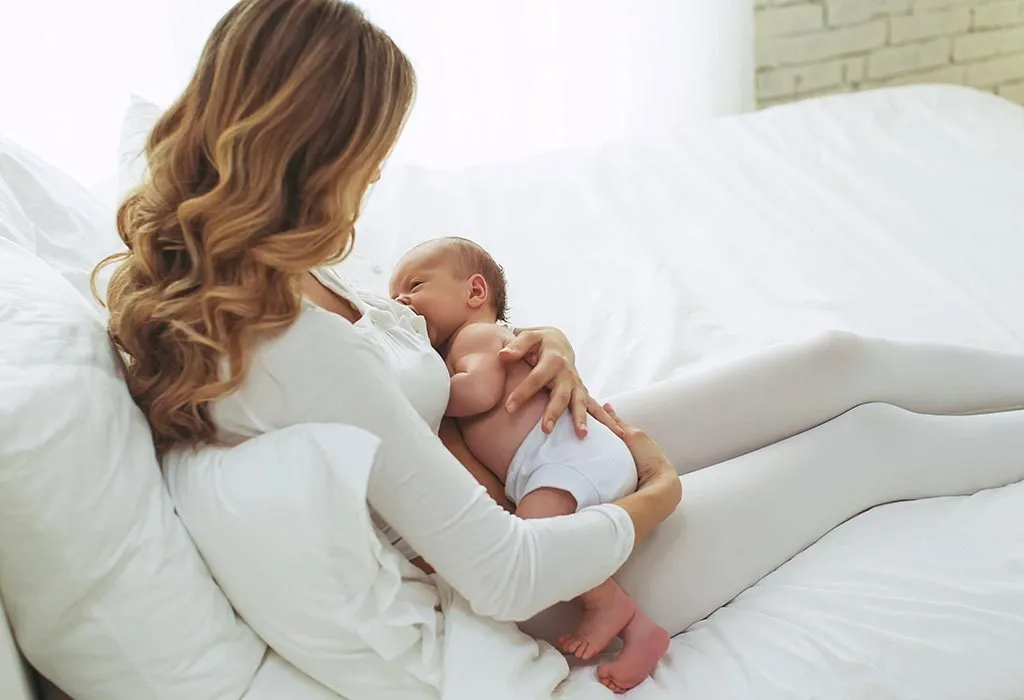 Oats do not help increase the breast milk supply in any way. Breast milk is tailor-made for the baby's needs. Even a mother eating only two meals a day can produce what the baby needs.
Low supply of milk is most of the times perceived as mothers have enough and more to feed their baby. Feel free to consult a lactation expert for any such issues, as they can be easily dealt with.
If you want to begin or continue eating oats, you may do so to maintain your own health. Let's take a look at some health benefits you can gain by eating oats whether you are breastfeeding or not.
Health Benefits of Oats
Here are some health benefits that come with consuming oats:
Oats help in lowering blood pressure and is good for the heart. The Beta-glucan fibre helps in lowering cholesterol.
It helps stabilise the blood sugar levels and is good if you do not overconsume it.
It helps reduce the feeling of hunger by helping the stomach feel full.
The B vitamins present in oats also helps in fighting off exhaustion, anger, stress and other mental ailments.
How Much Oatmeal or Oats Can You Consume?
Ideally, one small bowl of oatmeals, served hot is good enough for most adults. Anything in moderation is fine but overdoing oats can cause oversupply, engorgement and mastitis-related issues. There's is no exception as such for breastfeeding mothers as consuming oats doesn't affect the quality or quantity of breast milk.
How to Add Oats to Your Breastfeeding Diet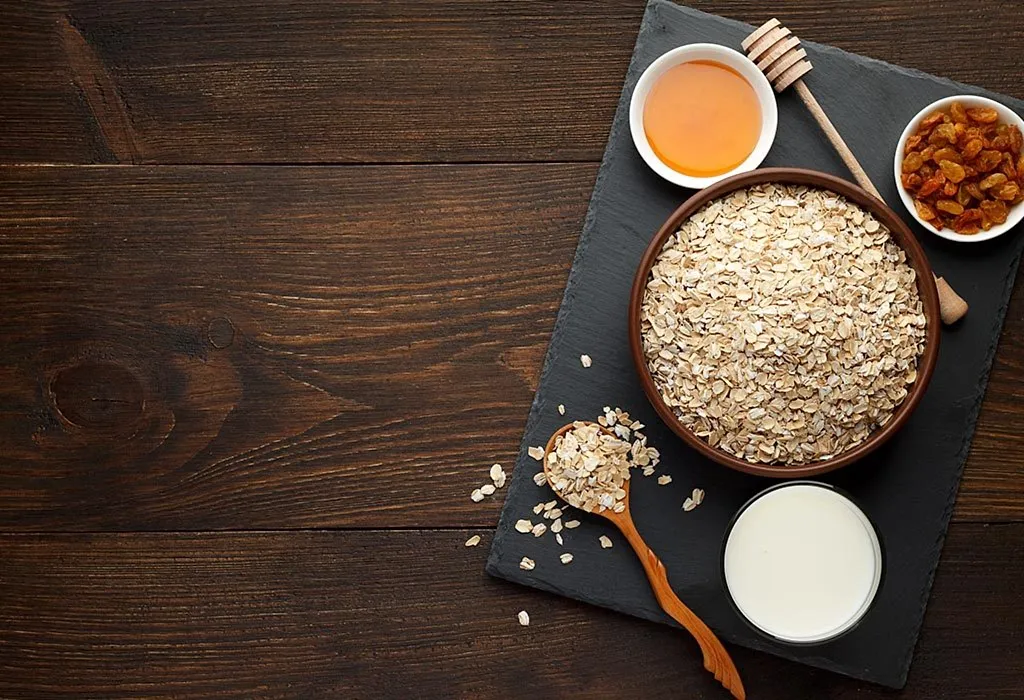 Now, because consuming oats doesn't affect your breast milk in any way, you can have it in different ways. Here are a few options:
1. Porridge
The simplest way to have oatmeal is to make a porridge. Cook it on a low flame and stir it with milk to make a nice warm bowl of porridge.
2. Oatmeal Tea
Pour a cup of boiling water over roughly a teaspoon of oatmeal flakes. Add a bit of cinnamon or honey as per your taste requirements and you're good to go.
3. Oats Muffin
Simple and delicious, just add little oats to the muffin batter or dough and bake them in the oven. Take them out and immediately consume them.
4. Oats Bars
These energy bars are found in many convenience stores and they can also be made at home. Have one as a snack and you'll have made up the supply required for the day.
5. Oats in Soup
Having oats in soup is another way to have it. It can be eaten as a supplement in soup and it just needs to be added to the mixture as you're making it.
6. Oatmeal Cookies
Oatmeal cookies can be a great snack and a fun dessert idea to satisfy your sweet tooth.
7. Oats Baked With Bread
Adding little oats to your bread dough or purchasing whole-grain oat bread is another way to consume oats. You can toast the bread or even make a good sandwich with it in order to have your daily dose of the same.
Are There Any Side-effects of Having Oats While Nursing?
As mentioned earlier, oats do not affect breast milk in nursing mothers in any way. However, if you are allergic to gluten, you may want to avoid it completely for your own health sake.
A small dosage of oats may also be tolerated by those who have Celiac's disease. You can consult your doctor for the same and ensure that they give you the go-ahead you need to consume oats on a regular basis.
Eating oats is a healthy option for most people. But, because food, in general, doesn't affect the quality or quantity of milk, the mother's diet hardly makes a difference to the nutrition her nursing child receives through her breast milk. You may, however, reap the health benefits of oats through your regular diet as long as you are not allergic to gluten.
Disclaimer – If the demand and supply of breast milk are not managed, any kind of galactagogues wouldn't work.
Also Read:
Fruits to Eat and Avoid During Breastfeeding
Eating Chocolates While Breastfeeding
Drinking Apple Cider Vinegar While Breastfeeding
Consuming Honey During Breastfeeding