DIY Paper Bowl Jelly Fish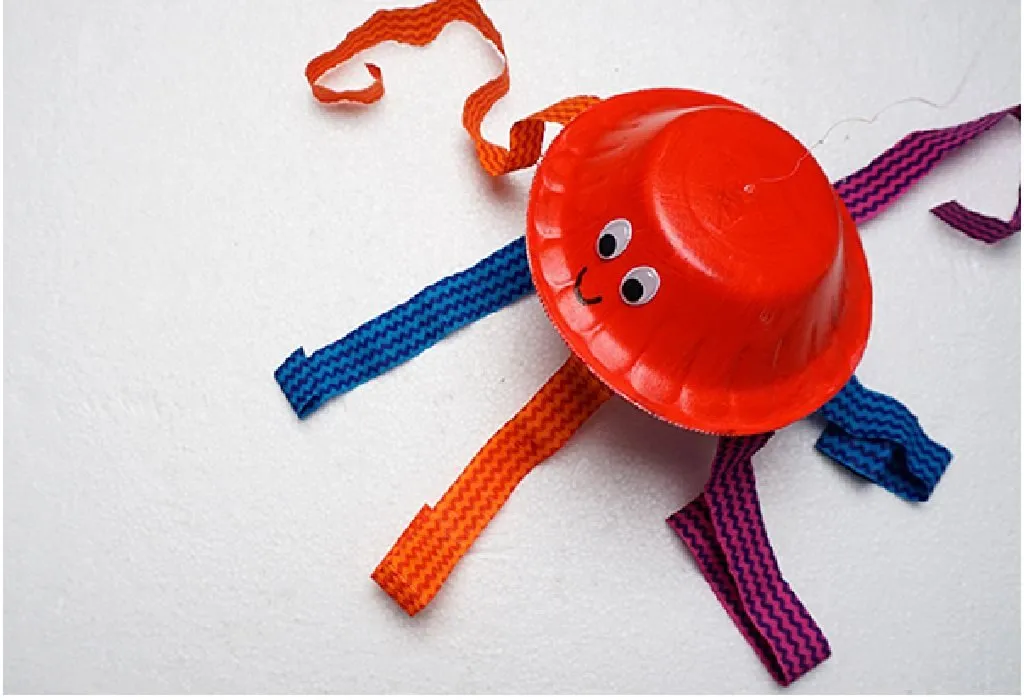 In this Article
The ocean is a vast and mysterious place, filled with colours, creatures and phenomena that are quite different to us on land. This fun activity will give your child a glimpse into this world and also give you an opportunity to teach him some more about it! Did we mention it also sharpens his fine motor skills?
Jelly fish are among the most fascinating of sea creatures, with their beautiful colours, slimy tentacles, and mysterious habits. This summer, why not bring some jellyfish into your little one's world, and also teach him some important fine motor skills in the process?
What you need
Paper bowls
Tissue paper/ crepe paper streamers
Poster paint or water-colours
Paint brush
Kid-friendly scissors
Glue
Thin string
Cellotape or paper clips
Wiggley eyes
Step-by-step instructions
Layout all the supplied you'll need to create this Jellyfish.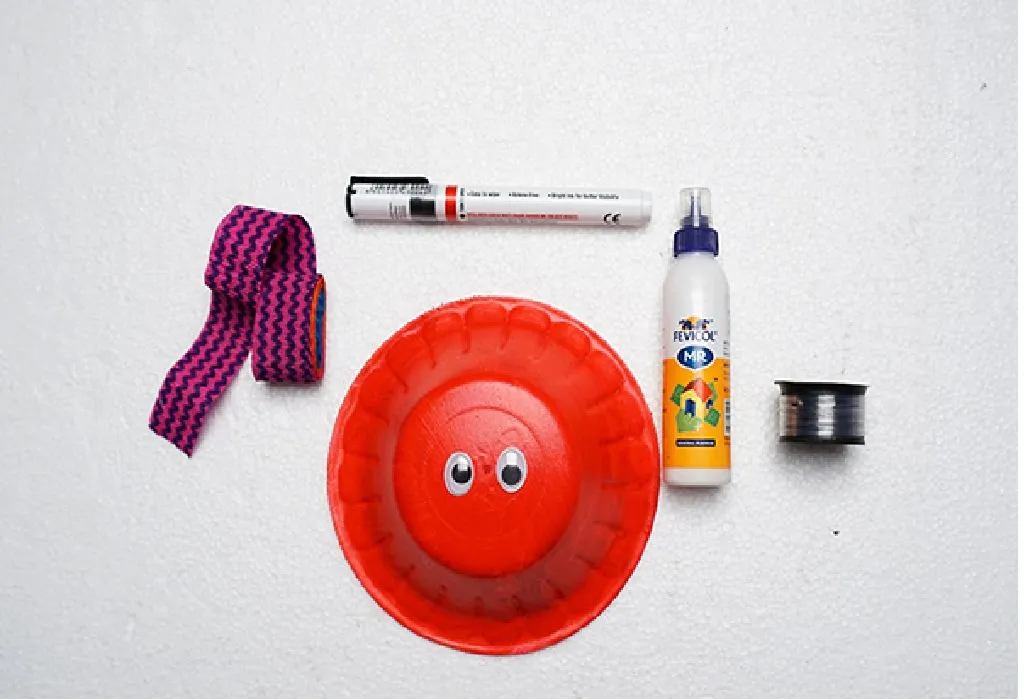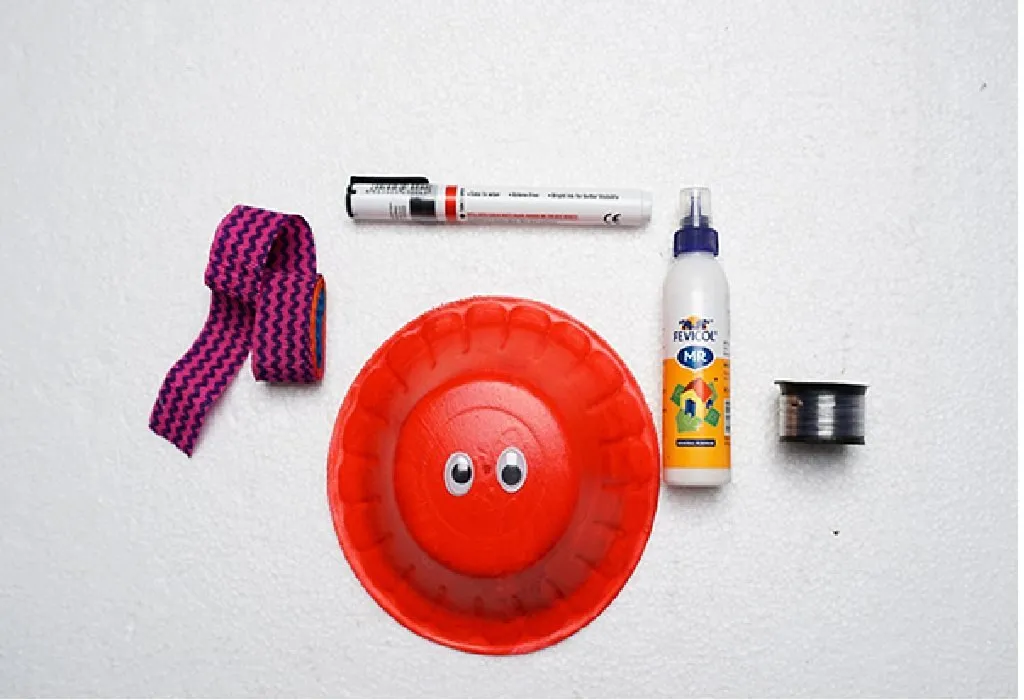 2. Take a paper bowl and punch a small hole at the center using a pencil. Make sure the edge of the pencil is not too sharp and points away from your child's eyes.
3. Use poster paint or water-colours to paint the outside of the paper bowl. Let your child's imagination fly; jellyfish come in beautiful and varied colors like blue, pink, purple, red…we picked red!
4. Once done, wait for the painted bowl to dry completely.
5. Now, cut some string to about a length of 6 inches and insert it through the hole you made in your paper bowl in Step 1.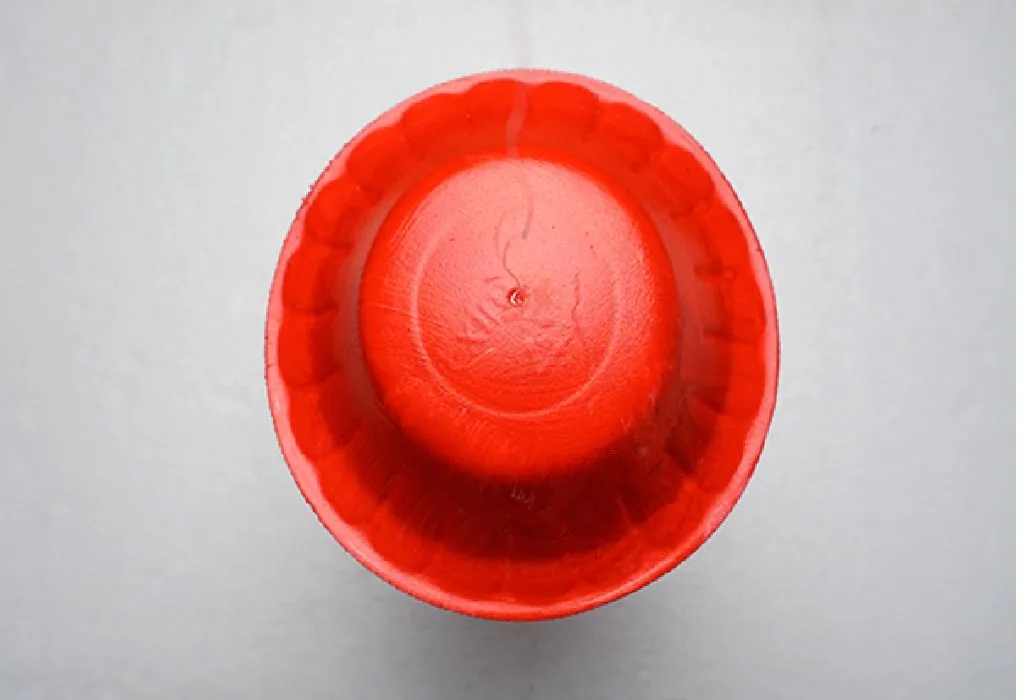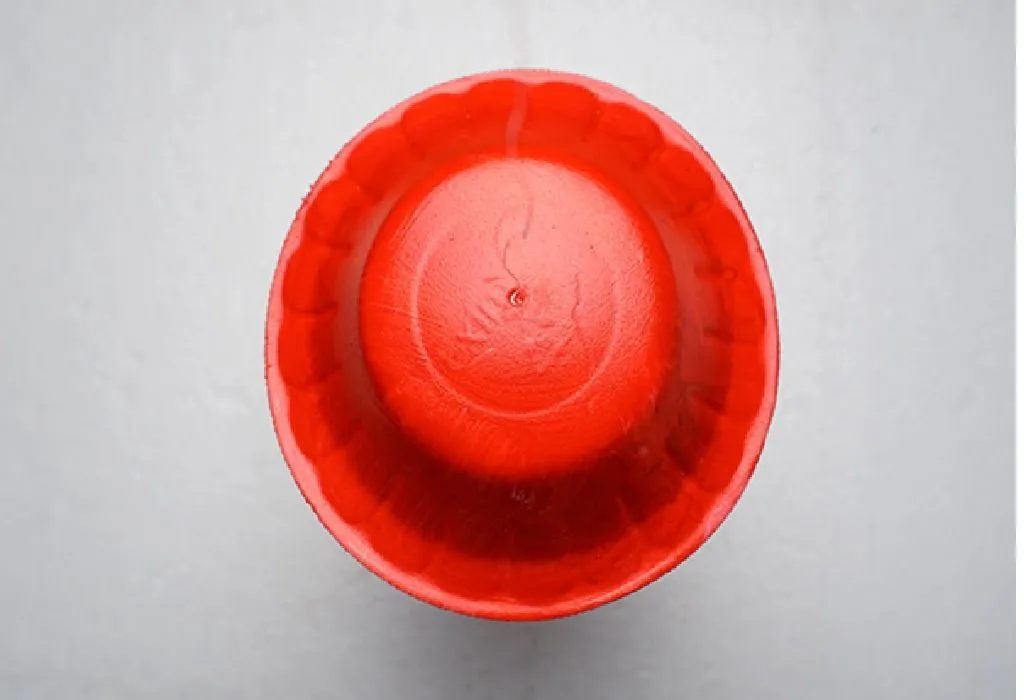 6. Hold the lower end of the string and tape it to the inside your paper bowl. You can also fix it to the inside of the bowl using a paper clip.
7. Now, it is time to get the tentacles ready. Cut 5-6 tissue paper strips to make the jellyfish tentacles. Alternately, you can use crepe party streamers like we did, to save on the cutting.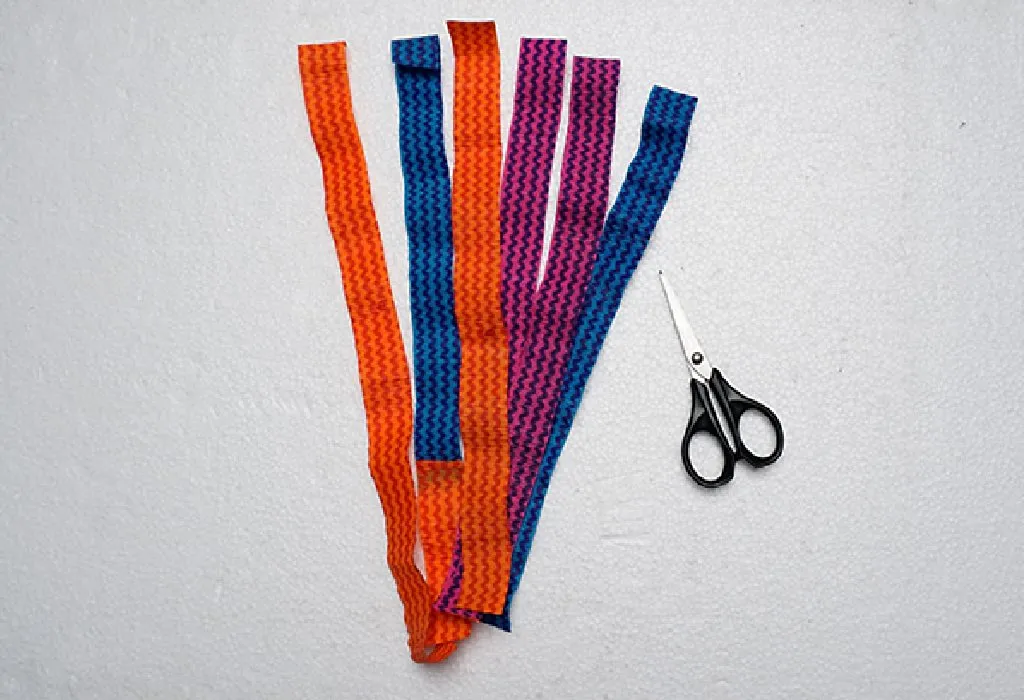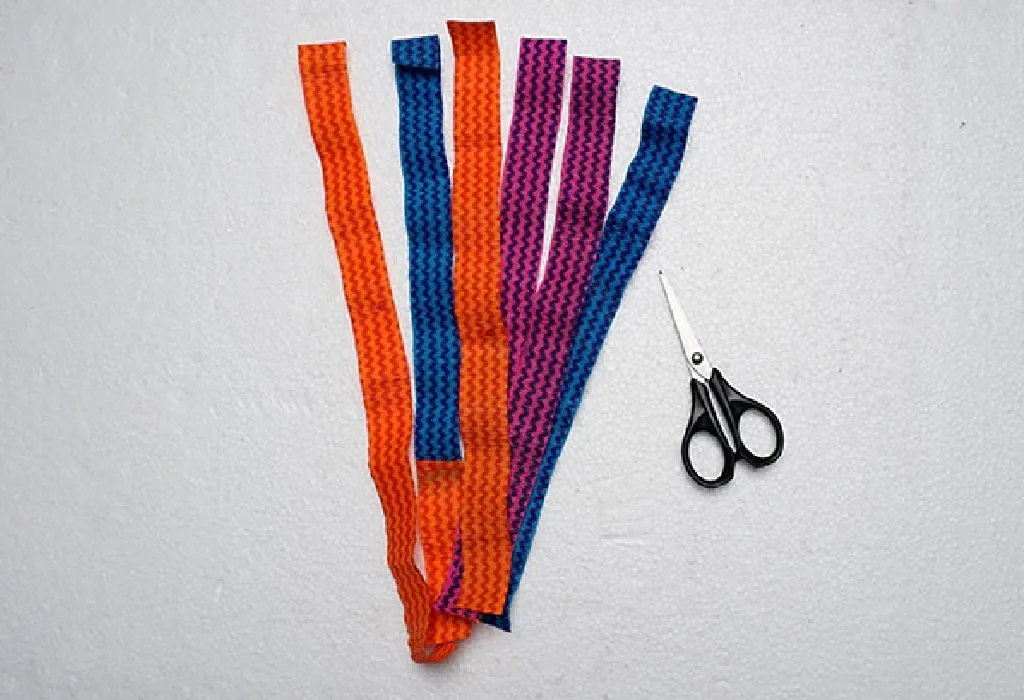 8. Use glue to stick the end of a tissue paper strip to the center of your paper bowl. Do this till all the tissue paper tentacles are stuck, and then wait for the glue to completely dry.
9.It is now time to unveil your jellyfish! Very gently, turn your paper bowl upside down and hold your jellyfish by the string.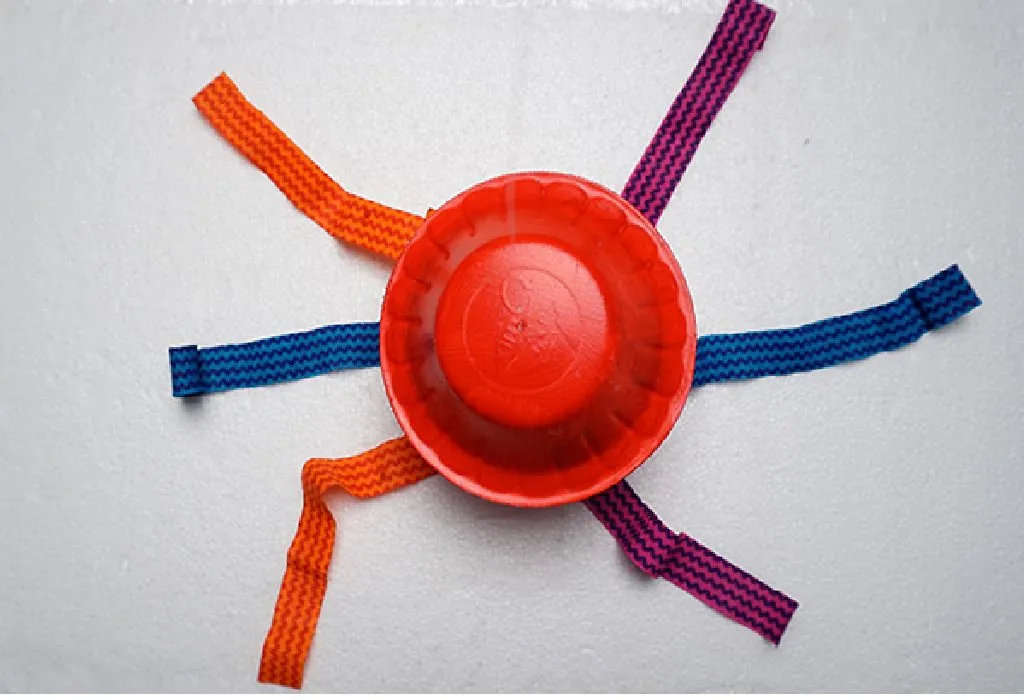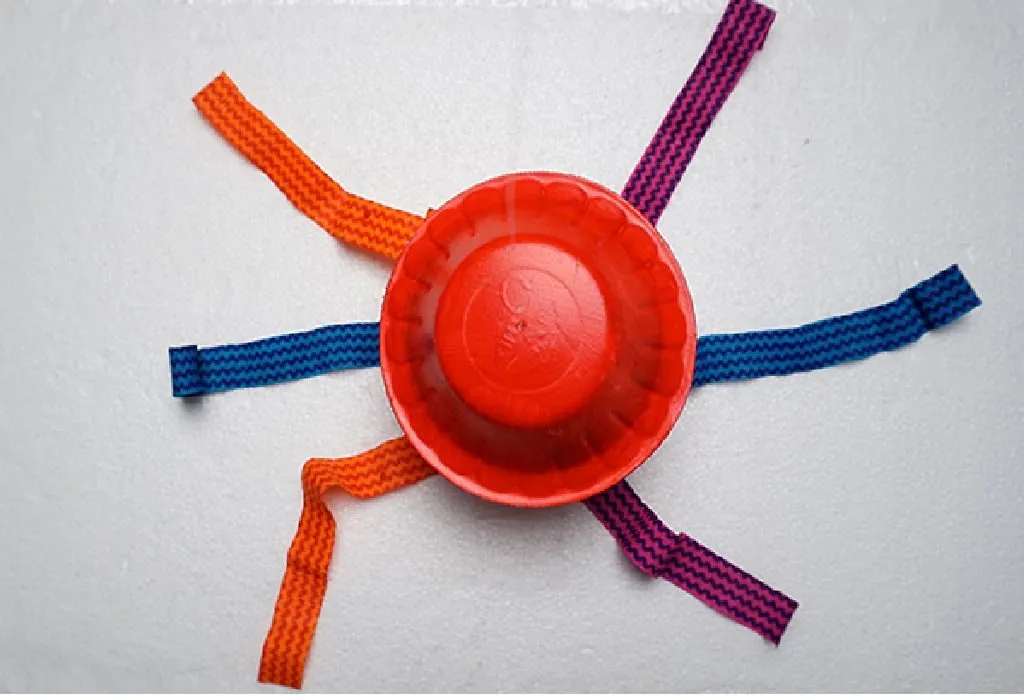 10. Finally, give your jellyfish a cute face using sketchpens. If you have some wiggly eyes, you can use those instead. Now onto the next jellyfish – after all, we all need friends, don't we?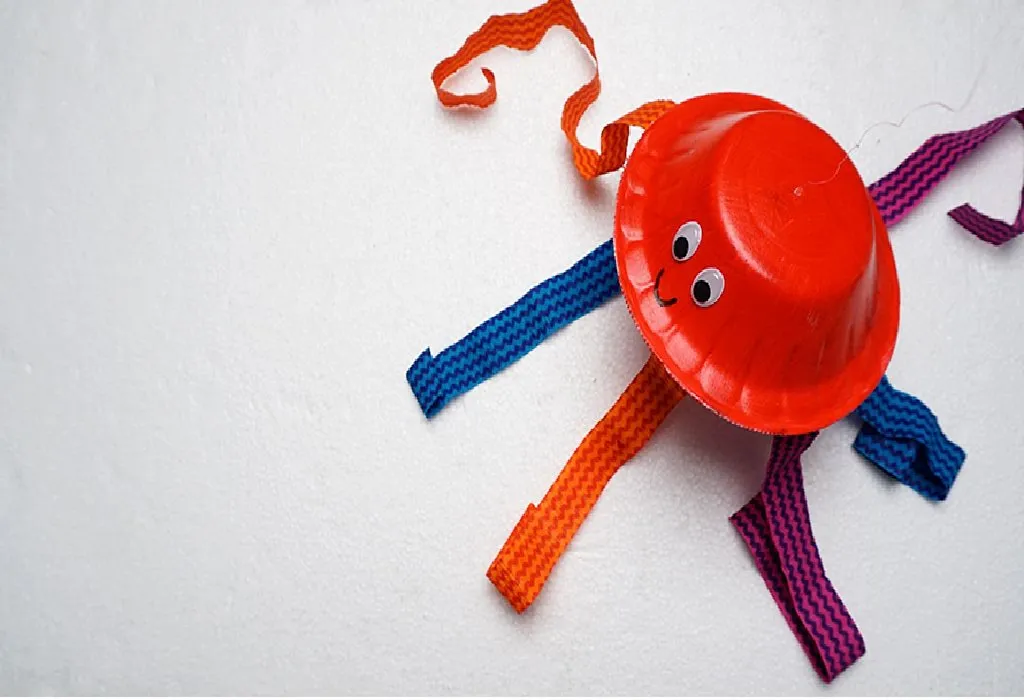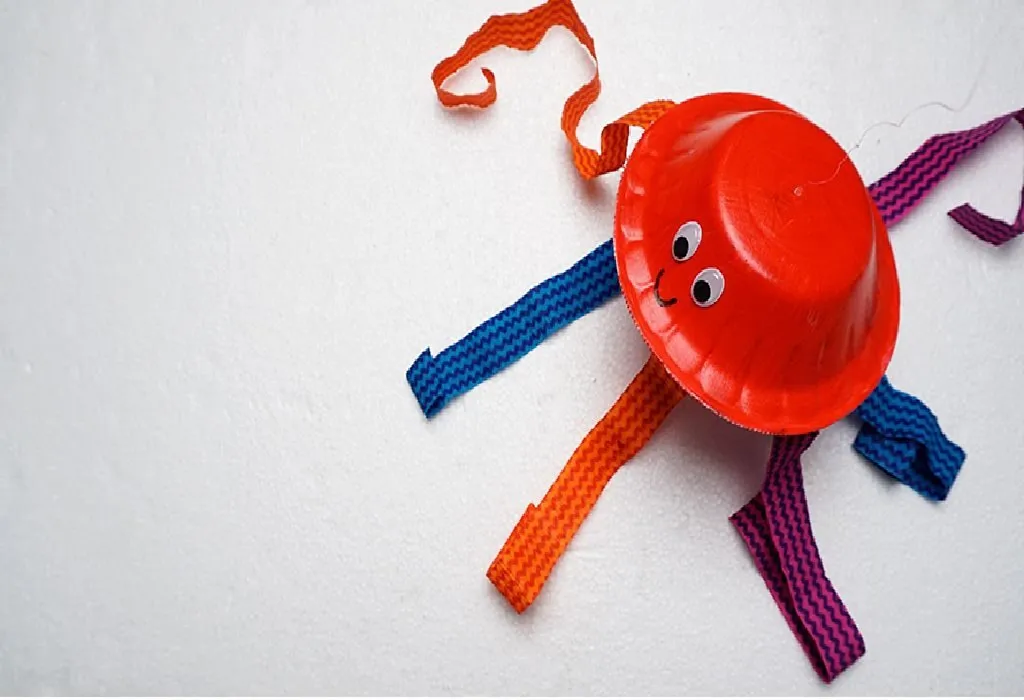 Messiness score
4
Level of difficulty
High
Parental involvement
High
Skills enhanced
Fine motor skills, increased knowledge about the aquatic world, sense of colours and patterns
You will observe your child doing…
Trying to insert the thread through the hole and working on fine finger movements, asking questions about how jellyfish live and thrive under water, trying to think of new colours and patterns for the artwork
All the Fun That Was Had
These cute jellyfish will keep your child enthralled for hours and busy thinking about the mysterious creatures that live under water. Use this opportunity to tell your child more about the world around him and watch his curiosity take flight.
Your child will be delighted to see his creation come alive and dance before his eyes!
Fun Tip: Once the activity is completed, you can put up the jellyfish as decorations in your child's room or in the balcony area, so the wind moves the tentacles.While painting, you could also paint some spots on the jellyfish if you'd like. They will make the fish really stand out.