Creative Ideas to Throw a Ballerina-themed Birthday Party for Kids
In this Article
The wonderful thing about a ballerina-themed birthday party is that it can be hosted almost anywhere, at home, in the yard, or a community hall, depending on the number of people invited. Ballerina birthday party activities may vary from ballet-themed games to an introductory ballet class. You may invite guests to attend the party in their ballerina outfits. Guests can also come in t-shirts and leggings while you supply them with a lovely tutu to wear throughout the event.
Best Ballerina-themed Birthday Party Ideas for Your Child
1. Pink Ballerina Party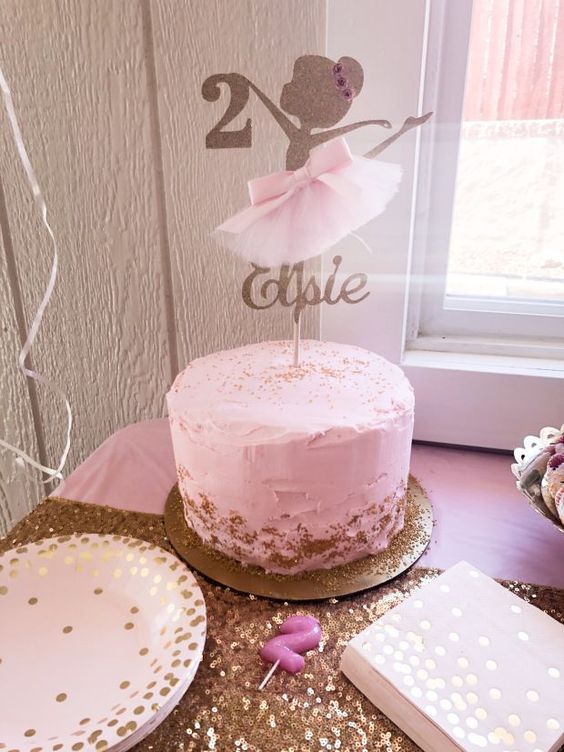 You can choose the party color to be different shades of pink for this ballerina birthday party idea. The little elements in pink can elevate this party setup and make it an absolute stunner.
2. Vintage Ballerina Party Ideas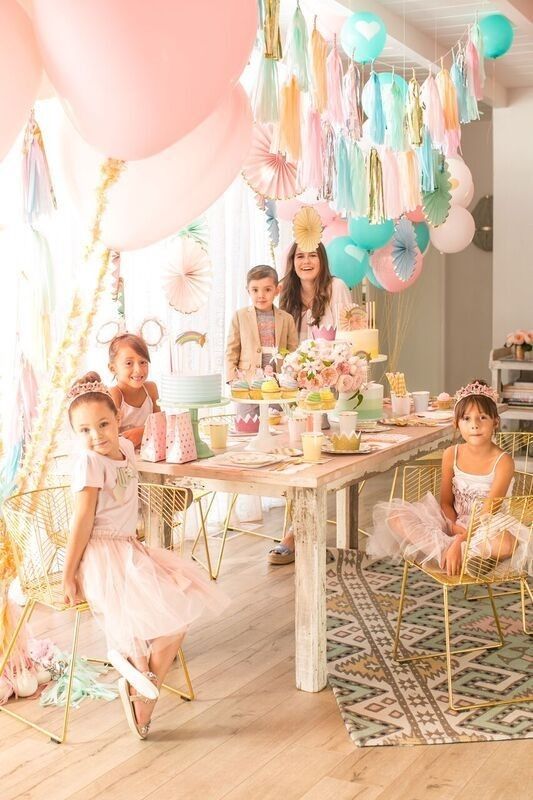 Design this celebration with soft and stunning pastel colors to render it the vintage ballerina touch.
3. Ballerina Party In The Classic Style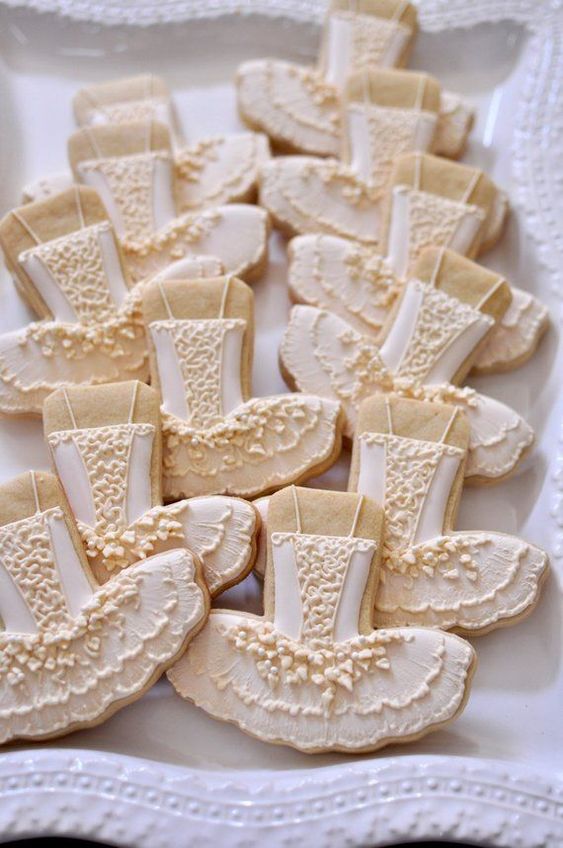 Deck your party with some classic ballerina party ideas that are full of pink tutus and ribbons, ballerina shoe-shaped desserts, cute party giveaways, etc.
Ballerina Birthday Party Invitation Ideas
Handmade invites using ballerina-themed centerpieces may generate enthusiasm and improve attendance at your child's ballet birthday party. If you have the time to create your own, be sure to include your kid in the process of selecting a design and filling in the specifics. To get you started, here are some suggestions:
Write the specifics of your celebration on a paper doll and then wrap pink tulle around the doll's waist.
Include a dance sticker and confetti with each ballerina party invitation, and seal the package with a customized dance party sticker including party details or a fun remark!
Ask the birthday girl to draw a ballerina. Copy her illustration onto colorful paper and embellish with party elements. The invitation should then be rolled into a scroll and tied with a pink ribbon. Alternatively, photograph the birthday child in her favorite ballet gown and use that image as the centerpiece of the invitation.
Use pink cardboard folded in half and add a ballerina sticker to the cover. Include the information about your celebration inside.
Ballerina-themed Birthday Party Decoration Ideas
Choose from various ballerina-themed birthday party decoration ideas to help you create a ballet-themed party mood. Experiment with a few concepts! The following are some ballerina-themed birthday party décor ideas for the birthday celebrations of your little princess:
Make tissue paper flowers of different sizes in pink and white to use as a centerpiece for your table. Arrange flower bouquets on tables and floors, suspend them from the ceiling, or attach them to your guests' seats.
Create a canopy over the main party table by suspending tulle netting from the ceiling. Attach butterflies and flowers purchased from a craft shop to the tulle to make it look prettier.
Dress the birthday girl in her favorite ballerina party gown to ensure she meets her guests in style.
Greet your visitors at your front door with pink and white balloons and a shower of bubbles from a bubble machine.
Play popular ballet scores, such as Swan Lake or The Nutcracker.
Bring in your full-length mirror and lean it against the wall so the ballerinas can see themselves while dancing to the tunes.
Ballerina Cake and Dessert Ideas for Birthday
Cakes or cookies designed into shapes like ballet shoes and tutus can be ideal for a child's birthday party's cuisine. Cake pops, carrot sticks, and exploding candies are fantastic choices for older youngsters, while pink jellies and star-shaped sandwiches keep the ballet motif going.
mini raspberry cheesecakes
pink sherbet
cookies in the shape of ballerina shoes
vases filled with pink & white candies
strawberry tarts
pink French macaroon cookies
pink cotton candies
pink cake pops
cupcakes topped with plastic ballerina slippers
Ballerina-themed Birthday Party Food Ideas
When it comes to eating, guests are often very pleased with spaghetti or sandwiches, making life much simpler for the hosts! Nevertheless, if you have the time and want to offer some delicacies to your guests, try the following ballerina party food ideas:
Serve cookies with magic wands! Shape sugar cookies into stars and insert a wooden popsicle stick into each cookie before baking and frost as desired to make your magic sticks.
Serve a platter of small muffins in a variety of flavors.
Prepare jam sandwiches and cut them in stars using a cookie cutter.
Serve pink lemonade in tea glasses.
Serve crispy rice cereal snacks with pink sugar sprinkled on top.
Serve cut fruit in transparent plastic goblets.
Ballerina-themed Birthday Party Games and Activities
You can arrange for some outdoor fun with a treasure hunt of ballet items hidden in your yard. Conduct a 'ballerina search' with the little guests, the one to find the most items will receive an award. Learning how to arrange their hair in ballet buns or applying makeup can be a wonderful pastime for older guests.
Conventional party games, such as pin the tutu on the ballerina (rather than the tail on the donkey), pass the ballet shoe (instead of pass the parcel), or musical ballerinas (instead of musical statues), can be hosted to make the party a huge hit.
Ballet crafts are readily accessible in several craft superstores and online shopping sites. You can set out a table with a variety of ballet coloring sheets and/or word searches, etc., depending on the age of the guests.
You can have a party planner, an elder kid, or a friend who takes ballet classes join the party. They can offer a quick and pleasant introductory ballet lesson to the little guests.
Ballerina-themed Birthday Party Favor Ideas
Thank your guests for attending your child's ballet party with entertaining party goodies such as tiaras, stickers, hair accessories, coloring books, fancy pens, and bubbles. Alternatively, if you're looking to streamline your preparation, your gift bags can contain some of these items:
Ballerina stickers
Ballerina temporary tattoos
Ballerina dolls
Costume jewelry
Lip gloss
Costume items for girls
Whatever the child's age, whether it is her first or tenth birthday, a ballerina party is sure to be a hit with all of the females. We hope that the information given in the preceding sections answered all of your questions regarding a lovely ballerina birthday party for children.
Also Read:
Unicorn Party Ideas for Children
Virtual Birthday Party Ideas for Kids
Baby Shark Party Ideas for Children