How Having Just One Child is Enough!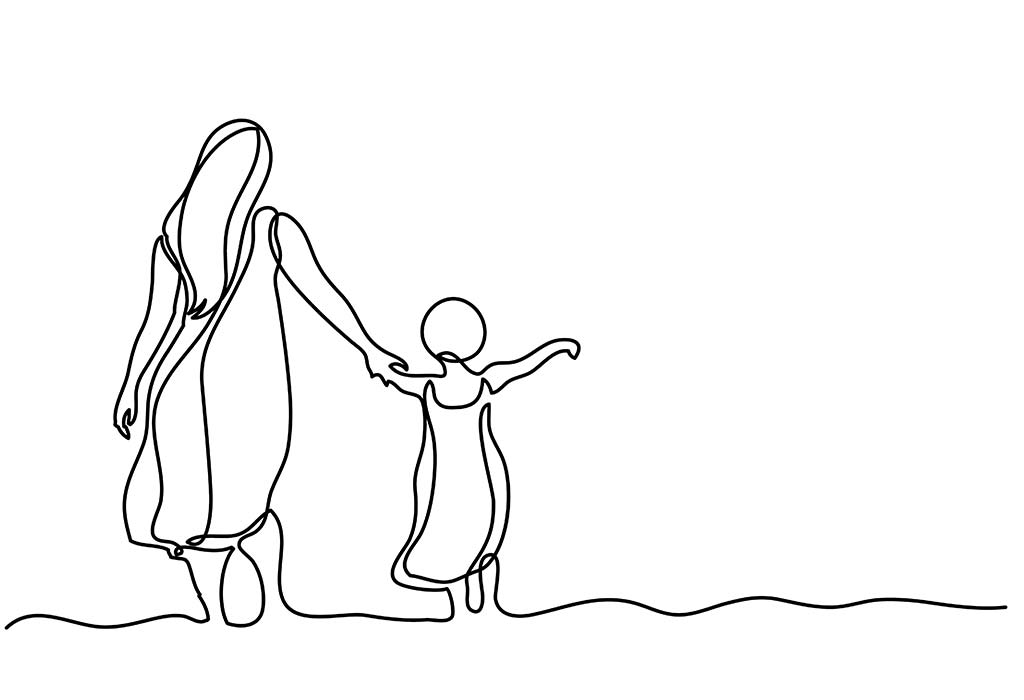 Years ago, when I was just a naïve young girl, I had many
ideas about what kind of family I would have when I grew up and got
married. I will find a wonderful
husband, get married, and have two children – a girl and a boy. I would have
even been happy with two daughters because I love little girls.
Flash forward to when I was 25 years old and expecting my
very first child. The pregnancy was not what I thought it would be. It was
filled with complications right from the beginning, and it ended with a
C-section, where I had my daughter at 37 weeks, barely weighing 2 kgs.
But that was not the end!In the following months, I had several postpartum complications ranging from a C-section incision infection
to a secondary hemorrhage a month after my delivery that almost killed me. It
led to me having to have a D&C. To top it all; I had crippling Postpartum
Anxiety that kept me awake at night for weeks.
I was terrified at the thought of having had to go
through another pregnancy which we had planned for in another 3 or 4 years. I
did not want to go through all that again, but I had to have another kid
because that was what we were told to do, right? Most of my complications (IUGR,
Pre-eclampsia) had a very high chance of recurring in my subsequent pregnancy too.
Not to mention my fragile mental health.
Almost a year into motherhood, one evening, I was suddenly
hit by the realization that I DO NOT HAVE TO HAVE ANOTHER CHILD. These thoughts
changed the whole picture I envisioned for my future family. I kept pondering
this for the next few days, and I approached my husband with this. He said that
my physical and mental health wellbeing is more important than us having
another kid. He felt that if it could compromise my health if I get pregnant
again, our daughter is more than enough. He wanted me to be happy and healthy
for my daughter.
His overwhelming support lifted an enormous pressure on my shoulders, and I started enjoying motherhood a lot more than I had before.
It helped a lot with my Postpartum Anxiety too. This does not mean I didn't
feel guilty. I wouldn't say I liked that I might not give my daughter a sibling and was scared
that she might become spoilt if she was an only child.
So I did my research about having single children and how to
deal with their needs and wants. Not all only-children get lonely, and they do
not get spoilt if we teach them the correct values. I had to unlearn society's notion – you need to have two children to have a perfect
family. I learned that families come in all shapes and sizes and that only-children
families are perfect too.
When people ask me about my second kid, I tell them that I
am happy with having a single child. Their reaction? Shock and
disapproval. As if I am harming my child by denying her a fundamental right to have a
sibling. They try to talk me out of it, telling me to 'think' about my child as
if that is not what I do from morning to night. They say that I have to have a
son. They think that no family is complete until they have a son.
This was not what I wanted, but I had to be happy and
healthy and 'present' for my daughter. I still get hit by a wave of guilt now
and then. I know that it might take me years to be completely okay with my
decision. I wish society would stop shaming mothers for their
choices regarding the number of children they want to have. Many women are
pushed into having more children until they have a son because society thinks
daughters are not enough. How many mothers have compromised their health
by having more children? How many women out there have had more than one child
to keep people around her happy but are struggling inside? Sadly we would never
know because we are taught that it is shameful and selfish to stop with just
one child.
But I can see that times are changing. More and more women
prioritize their health and have a say in how many children they
want. We still have a long way to go, but we are getting there.
Disclaimer: The views, opinions and positions (including content in any form) expressed within this post are those of the author alone. The accuracy, completeness and validity of any statements made within this article are not guaranteed. We accept no liability for any errors, omissions or representations. The responsibility for intellectual property rights of this content rests with the author and any liability with regards to infringement of intellectual property rights remains with him/her.