Why Your Baby Hasn't Started Talking Yet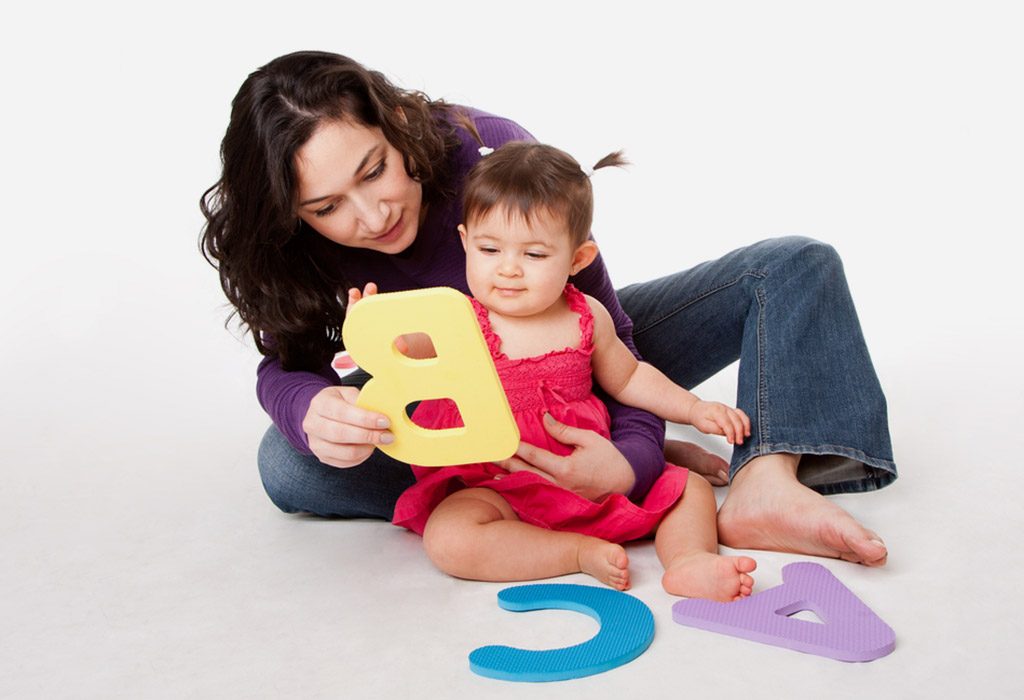 Speech delay among children is more common these days than ever before! Earlier, babies would start speaking around 1.5 years of age, but nowadays they don't start until 2 to 2.5 years.
Some Common Causes of Speech Delay Among Babies
1) Screen time- Screen time takes away time from one-on-one interactions. Every minute spent in front of the T.V or mobile screen decreases the time available for practising real-life interactions!
2) Smaller families (yes, I know it's harsh). It's true, that earlier, children growing up in big joint families had a greater chance of communication. But nowadays, it's just one mom, who's already busy with tons of chores, to practice talking with.
3) Another less dangerous cause is the baby being too active (which was true in my baby's case). She would just not sit or stop to give me a chance to have a decent conversation with her.
Other Causes
1) Hearing loss
2) Slow development
3) Tongue-tie can sometimes make it difficult to pronounce some sounds, but it never causes a delay in learning speech
4) Some other serious developmental issues
When You Don't Need to Worry
You don't need to worry if:
They are pointing out towards things and expressing by gestures by one year of age.
The child is speaking simple words such as mama, papa by 12-15 months of age.
They understand and obey your instructions by 18 months.
They can make small four-five words sentences by the age of three.
Luckily, in our case, my daughter was a very active toddler who was thoroughly pampered by everyone. So she did not feel the need to use words (yes, its very common). She would use gestures to express what she needed, and someone older would follow.
We didn't know then that being available to her all the time was actually hampering her verbal development. So, we decided to stop responding to her hand gestures, and she had to say in words if she wanted something. But we were careful enough to make sure that she knew that we were trying to help and not ignoring her! Slowly, she replaced gestures with words, and things started getting positive!
The next step was increasing her vocabulary. For that, I would try and speak words right in front of her eyes. I would make sure that she notices the lip movements well. Also, reading books together helped a lot with helping her to learn to make sentences.
Back then, I had no idea how to get her started, and now she's a constant chatterbox, touchwood!
I would say it to all mothers. Follow your instincts. A mother knows what's best for the baby. If you feel there is something wrong, don't postpone consulting your doctor!
Disclaimer: The views, opinions and positions (including content in any form) expressed within this post are those of the author alone. The accuracy, completeness and validity of any statements made within this article are not guaranteed. We accept no liability for any errors, omissions or representations. The responsibility for intellectual property rights of this content rests with the author and any liability with regards to infringement of intellectual property rights remains with him/her.