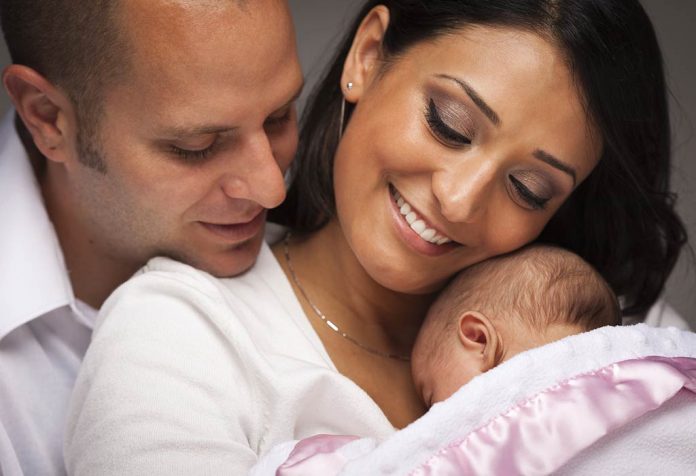 Last Updated on
Someone has rightly said, 'You never understand life until it grows inside of you'. My journey of pregnancy from planning to conceiving a baby and holding my bundle of joy in my hands has been overwhelming yet exhilarating and magical.
I got married in February 2018. After one and a half years of marriage, my hubby and I decided to have a baby to complete our family. Both of us were working, and my in-laws were not living with us. After getting back home from the office, I only had enough time to cook dinner, clean, sleep and then get ready the next morning to go back to the office. So I decided to take a break from work and focus on being a mother and embrace motherhood.
Watching meaningful videos and reading articles on pregnancy helped me a lot in knowing how to go about it and what to expect. When I visited my gynaecologist for a consultation, she advised me to have an ultrasound done. I was diagnosed to be slightly on the border of having PCOD. Then, I attended seminars on tackling PCOD and made significant improvements in my lifestyle and diet. I would go for morning walks regularly and do aerobic exercises at home. I also maintained a healthy and balanced diet and advised my husband to do the same. I started taking folic acid tablets on the advice of my gynaecologist. And then, I was able to conceive in our first attempt. Both of us were very happy, but then my focus was on having a smooth pregnancy.
In my first trimester, the first 2 months went well with just morning sickness for which my gynaecologist had advised tablets. From the third month, I started feeling extremely nauseous and lethargic. Unfortunately, at the same time, I got a urinary tract infection (UTI) which troubled me a lot. Instead of gaining weight, I lost 5 kgs. It got me really worried, but I continued being positive.
My husband was supportive and would cook and take care of our home whenever I was not feeling well. Then I decided to go to my parents' house. Both my mother and father took good care of me. My mother gave me nutritious meals, taught me yoga poses and encouraged me to do meditation and kegel exercises. My father would ensure that we went out for an outing once in a while to bring a nice change in our daily routines.
After recovering from my weakness, I went back to my home. I totally kept away from oily, spicy, junk and fried food. You are what you eat! I focussed on including more proteins, iron, calcium, zinc, potassium and fibres in my diet. It helped in improving my weight, health and immunity.
My second trimester was smooth, too. I gained weight, got a nice glow on my skin, my hair was shiny and voluminous. I was able to eat properly so included whole grains like dalia, bajra, jowar and amaranth in my diet. I also ate fresh seasonal fruits, vegetables, seeds and nuts. It helped increase the baby's weight. I would drink lots of water also.
Walking regularly in the morning helped me in attending to my daily routine smoothly while walking regularly before going to bed helped me maintain a peaceful sleep pattern throughout the term. These steps reduce the chances of pregnancy-related health problems like gestational diabetes, thyroid, and low haemoglobin.
In this journey, it is advisable to keep in touch with friends as it helps to relax and unwind. Taking help from the support staff is necessary. Reading magazines, watching positive news, listening to favourite songs helps in keeping the mind constructive. It is extremely important to pamper urself from time to time to rejuvenate. Hobbies should be inculcated to bust any unnecessary stress. And anytime the situation is out of control, just chill and smile because where there is a will there, is a way!
In my third trimester, I started feeling the baby kicks (in the 7th month). That was a surreal feeling as I could feel my baby growing inside me. In the 8th month, I had prepared a list of all the items I would need for the baby and my hospital bag. But before I could purchase anything, the curfew was announced followed by back to back lockdowns. My mother's train also got cancelled; she was to come to stay with me during the 9th month and post-delivery period.
Somehow my hubby and I managed to collect some of the necessities needed for my the baby and me by asking our friends for support as the shops were closed due to lockdown. I also tried to prepare my own panjiri for post-delivery recovery. My hubby took care of me during the last month, and we decided that we would go for the delivery by ourselves.
In my 37th week, I noticed some spotting. My gynaecologist asked me to get admitted for delivery. Our little bundle of joy, our son Adi was born in April 2020. We were all so excited about his arrival. He has come as a ray of hope in the already challenging times.
Through my pregnancy journey, I want to encourage all the mothers and would-be mothers to always stay positive!
Disclaimer: The views, opinions and positions (including content in any form) expressed within this post are those of the author alone. The accuracy, completeness and validity of any statements made within this article are not guaranteed. We accept no liability for any errors, omissions or representations. The responsibility for intellectual property rights of this content rests with the author and any liability with regards to infringement of intellectual property rights remains with him/her.