The Long-Awaited Red Lines – How They Changed Our World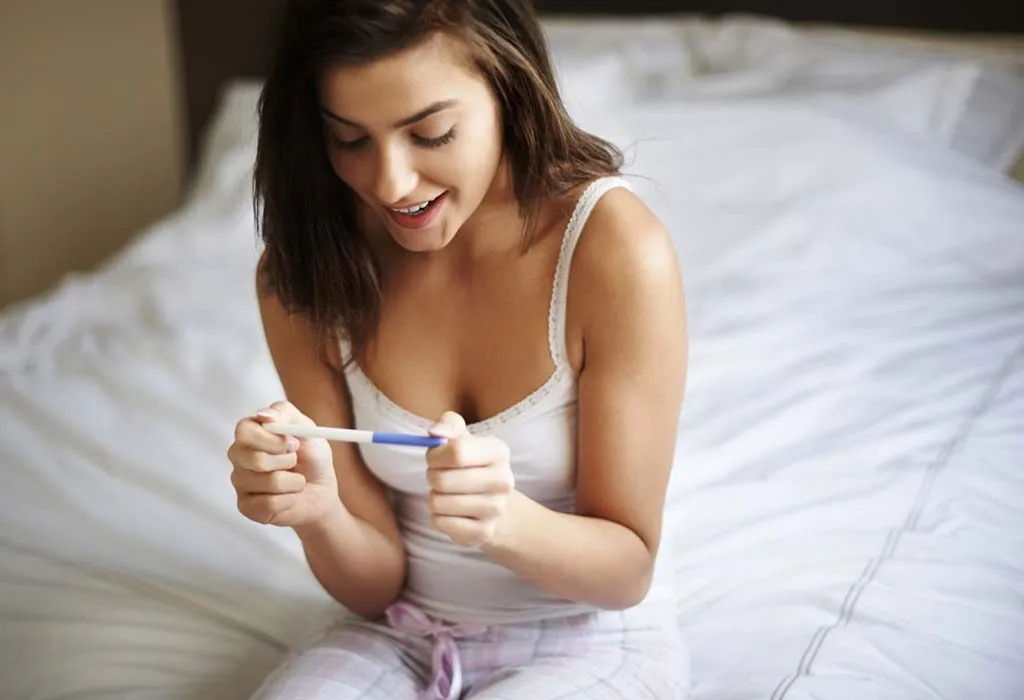 After my wedding, I have patiently waited to see those two red lines on a pregnancy kit. It would break my heart each time the test came back negative. I wondered when I would be blessed with the joys of motherhood. After many disappointments and a couple of babymoons to Singapore and a two-month cruise to the Mediterranean and Caribbean, my husband decided to take me once again on-board but this time on a world cruise. It was a vacation I was looking forward to. I was over the moon as I was travelling to almost 26 different countries. As I packed my bags and prepared for my journey, I said to myself, "This is it, this time I'm not stressing out about baby plans. I am just going to lay back and enjoy what life has to offer and make the best of this vacation."
I embarked on the ship 'Arcadia' in February in Sydney, Australia, and sailed towards Asia, the Middle East and Europe. Since I had previously sailed on this ship before, I was well-versed with the surroundings and with most of the crew who worked onboard. It was like being at home away from home; a friendly environment. I met my husband's colleagues and spent some amazing time with them. Every new port was an adventure, everything had been planned out by my husband, the ports that I would be on tours and which ports we would go on a crazy adventure of our own.
My vacation had no limits. From spending an amazing day up close and personal with koalas, kangaroos, wallabies and other wildlife at the Koala Sanctuary in Brisbane, Australia to a tea plantation tour in Sri Lanka, a day-long shopping spree in Hong Kong, a cable car ride to the Lantau Island to see the biggest outdoor Buddha statue, a crazy bus ride to the Petronas Twin Towers, followed by a tiring climb up the stairs to the Batu caves in Malaysia, an epic banana boat ride in the cool waters of Langkawi, an evening walk by the Garden by the Bay, the Cloud Dome and the Merlion in Singapore, a relaxing city tour of Vietnam, and a first-hand experience of China's busy streets (Shanghai), it was one wonderful trip. When we docked in Goa, I ended up inviting half of the ship's people over to my place for lunch; phew! That was a day to remember. I was living the dream until life brought in a sudden twist.
One fine day I woke up feeling sick and nauseated. Even though I spent the entire morning and afternoon in bed, I still felt exhausted. The food onboard which I relished now was nauseating. I remember pushing my husband away, as the smell of his perfumes repelled me. Only a cool glass of lemonade and a quick sniff of menthol balm would calm my temperament. I had no idea what in the world was happening to me. Each time I complained about my health and mood swings, my husband would sport a naughty smile, which annoyed me furthermore. Somewhere down the line, he knew what was wrong with me or rather, what was right with me. I feel like a fool for not being able to pick up these little signs or hints that my body was giving me. I guess I was too engrossed in my dream vacation.
When our ship reached Dubai, my husband and I decided to do a test just to rule out the possibilities of a pregnancy. I said to myself, "It's going to be a negative result again as always." We spent a good day shopping in Dubai, met my sister and her family. On our way back to the ship we picked up the kit. We had planned to do the test the next morning. My husband just couldn't sleep that night.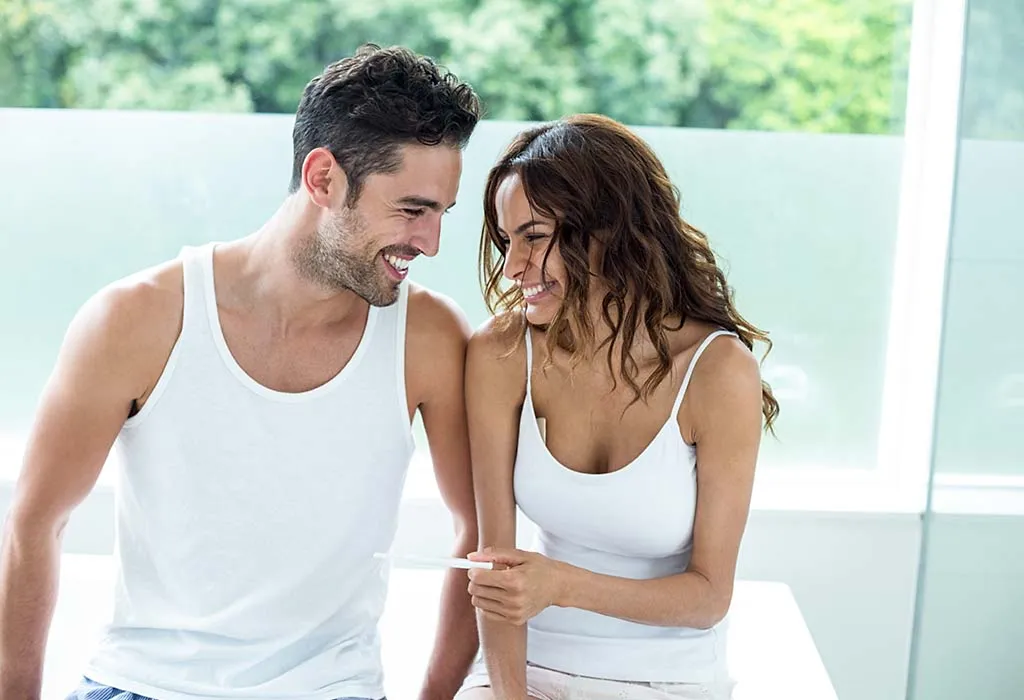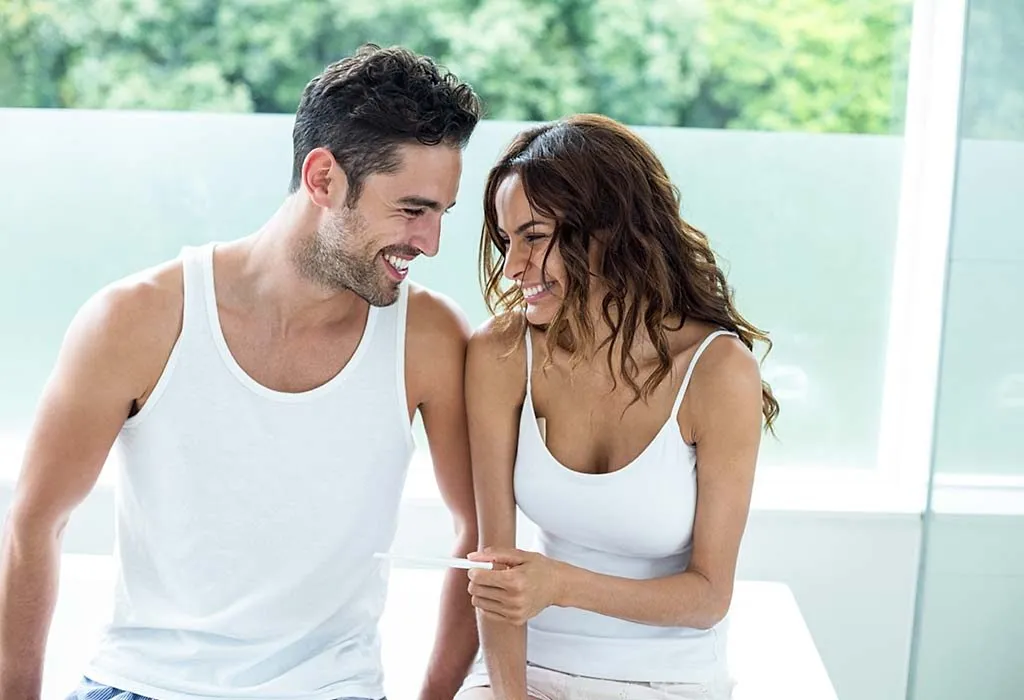 At the break of dawn, he woke me up and pleaded me to do the test. I could see the excitement building up in his eyes. But all I could do was yawn and return a drowsy look back at him. I somehow managed to drag myself out of bed and did the test. We waited for 5 minutes as per the pack instructions and casually glanced at the stick. My eyes could not believe what I saw. Two red lines on the stick had appeared. Tears of joy rolled down my cheeks while I silently gazed at the kit. Outside the bathroom, the scenario was different. My impatient husband was pacing up and down the room biting his nails off. He kept asking me for the results. I wiped my tears and slid the stick to him under the bathroom door. All I could hear was him jumping and screaming, "I knew it, I knew it. I was right all this time." He was on cloud nine. As I opened the door he hugged me. It was a moment we will never forget.
Those two red lines brought immense joy into our life. Those two red lines changed our world. It was Easter Day and we couldn't have asked for anything more on such an auspicious day. Our little bunny was on her way.
My vacation full of adventure continued, from the salty waters of the Dead Sea to the cobbled streets of Spain and Italy. By the end of the world cruise, I was two months into my pregnancy without any medical care. I strongly believe that things happen when God wants them to happen. Overstressing and worrying about it is not the solution to problems. Everything is planned and given to us at the right time. All we need to do is patiently wait to unwrap our gift.
Disclaimer: The views, opinions and positions (including content in any form) expressed within this post are those of the author alone. The accuracy, completeness and validity of any statements made within this article are not guaranteed. We accept no liability for any errors, omissions or representations. The responsibility for intellectual property rights of this content rests with the author and any liability with regards to infringement of intellectual property rights remains with him/her.