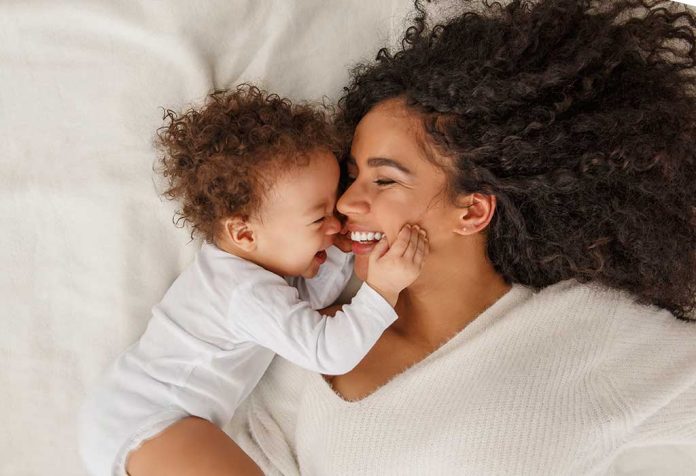 Last Updated on
The 2nd Sunday of this May was special for me, and so was the last year's as I felt the first kick of my sweet little heart. The day cannot be more memorable than this. The past eight months added a new dimension to Mother's Day in my life. I have been a wisher always but this time I was also a beneficiary of those wishes.
I describe myself as an independent person (can also be called irresponsible) and the thought of carrying twin babies inside me and raising them up together literally gave me goosebumps. But if I look back at these last few months, I would say I have faired well. From going by the books to believing my instincts, I am growing up as a mother in this journey.
Motherhood doesn't come easy, and I have had my own set of challenges. Nevertheless, I feel rewarded whenever my cuties look at me and smile. The unsung melody of their smile is able to express so much with so little. Their chuckles have added another dose of enthusiasm in me. Their love knows no prejudice. I believe I become more humane and empathetic when I am around them. That's the mother in me.
Cutting short as this blog is not about me, but all the moms, including my mom who has been doing an amazing yet exhausting and demanding job of raising not just their kids but their entire families. This makes me realise how much power a woman has; no wonder why we call her a Super Woman. And, those brilliant moms as Super Moms.
Nature has ensured that only mothers can create humans in this world. How beautiful is that! My pregnancy, which was not an easy one, has made me realise the true meaning of motherhood. While dealing with many complications and ailments and living with just little hope, those 8 months felt like 80. That's the reason why I very well know what it takes to get there. Had my pregnancy been like a breeze, I would not have got an opportunity to realise what all a woman undergoes and sacrifices to achieve her journey of being a mother.
She chooses to accept her new plus size, undergoes physical and psychological changes, maintains another variable of health in the equation of work and life, tirelessly looks after her family and yet wears a smile on her face while anxiously waiting for her little one. When she becomes a mother, expectations from her increase many folds. The same lady who was living a carefree life is expected to be careful, vigilant, and mindful overnight. And yet, the woman who was just a woman last night is a fully grown responsible mother today.
Fathers are an important pillar for the entire family, but mothers are a step ahead in providing strength to fathers to be that pillar and that extra cushion of comfort to her kids. She wears multiple hats concurrently. She is a protective mother to her young daughter, a loving one for her spoiled son, a caring wife for her busy husband, and an exceptional contributor in her profession. She knows how to maintain that equilibrium while still juggling with her priorities. She puts her best step forward in motherhood and never looks back.
I tried hard to write a dedicated post for my mom this Mother's Day, but honestly, my pen denied to budge as this little space and one specific day cannot do justice to what she has been to me and has done for me. I express with the biggest feeling of gratitude that I owe my motherhood to her because if she had not stood by my side, I would have given up in the beginning. I owe my bundle of joys to you, Mom. Thanks for taking care of me and my cuties.
I am ending this with an aspiration that someday my kids too will acknowledge the efforts which their mom and dad have been putting for them, and they would echo the same set of emotions as me.
Happy days to all the moms and the dads for supporting their life partners, and also to all the kids for showering their bountiful love on their parents.
Disclaimer: The views, opinions and positions (including content in any form) expressed within this post are those of the author alone. The accuracy, completeness and validity of any statements made within this article are not guaranteed. We accept no liability for any errors, omissions or representations. The responsibility for intellectual property rights of this content rests with the author and any liability with regards to infringement of intellectual property rights remains with him/her.