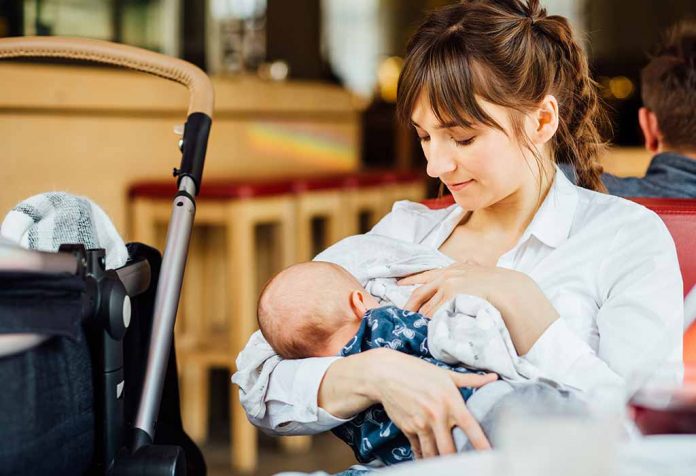 Last Updated on
I have been thinking about my breastfeeding journey.
I started my journey nearly four years ago and I was so scared that I would not produce enough milk! Turns out I had more than enough milk and my baby boy and I enjoyed feeding time!
It has been such an amazing time and I hope everyone tries it.
Everyone goes through this beautiful motherhood and breastfeeding journey but many of them do not even try to breastfeed and totally depend on formula milk. But today I will explain all the benefits of breastfeeding and some problems we face and how we can overcome them!
When I was 34 weeks pregnant, my gynaecologist advised me to squeeze my nipple as she noticed I had an inverted nipple. So I started doing it regularly. When my baby boy Riyansh was born, I had a latching problem.
But with the help of nurse I am able to feed my baby
To my surprise, colostrum started producing – the first gold milk for my baby and I feel really grateful to all hospital staff and especially God. They also suggested that I use a nipple shield for easy latching. The regular squeezing of nipples helped me a lot and I did not require it anymore.
During the first few weeks, my milk production was less. So my lactation experts suggested I take a lactogen tablet once a day and eat a healthy protein-rich diet. As time passed, the production of milk became more. It increased and I always had more than enough milk!
In this beautiful journey, many of my relatives, my friends and my mommy helped me a lot and supported me whenever I needed their help. I am grateful to them for their advice and tips to increase milk and eat healthy nutritious food
My routine diet while breastfeeding was as follows:
Eating few almonds and black raisins soaked overnight

Breakfast
– Drink a cup of milk and eat healthy snacks including protein-rich diet half-cup fruits like grapes and avocado.
– One teaspoon butter

Snack
– One cup whole-grain crackers with cheese
– Half cup carrot sticks
– One cup of popcorn
– One cup of low-fat yoghurt
– Half cup cucumbers slice with lemon

Lunch
– Whole grain chapati with butter and sabji
– Some raw vegetables salad like lettuce leaves, cabbage, carrots, tomato, spinach, and a cup of grapes and half cup watermelon and mango
– Ajwain seeds

Snack
– Half cup fruits like apple banana
– Peanut butter with whole grains bread slice

Dinner
– Half cup corn
– One cup cooked rice
– Chapati with butter or ghee and sabji
– Half cup cabbage salad
– Half cup baked beans
– Ajwain seeds
Snack
– Half cup oatmeal
– Half cup fruits like dried blueberries
– One cup of milk
This healthy diet not only helped me to produce more milk but also helped me to manage my weight and stay fit and healthy. Many of my friends advised me to switch to formula milk but as my breastfeeding is sufficient I never fed formula milk.
As per my experience, I will explain how often should babies be fed –
First days
Your newborn baby's belly is tiny so they don't need large feeding to be full
The baby should be given feeding at least two-hour intervals, 8-12 times a day
Frequently feeding helps to produce more milk
Take a glass of water every time before you feed
First week and month
Baby will typically eat 8-10 times a day
If the baby is sleeping you can wake up by gently tapping her legs or mouth
6-12 months
Every 4 hours intervals become average as we also introduce solid food now
12 months and up
It varies as the baby takes solid food now and is less interested in feeding
Gradually we can start weaning now
Here are some benefits for babies as well as mommies
Benefits for baby
It helps the baby to stay healthy and to increase his immunity. I never visited any paediatrician except for vaccinations
It helps prevent diarrhoea, ear infection, pneumonia and asthma, etc.
Benefits for mommy
It helps lower the risk of breast cancer and ovarian cancer
It also helps reduce stress and prevent postpartum depression
It helps increase bonding with the baby
Many questions and confusion arose in my mind during this journey after discussing it with my friends it got resolved. Some of them were-
Why don't I have enough milk?
Why are my nipples inverted?
Is my baby full or is he losing weight?
My nipple is sore!
Oh, my baby bites me, I will start weaning now
I can do this!
Why won't my baby settle? He is full now!
No, not again I am totally tired and sleepy!
I think my baby needs formula!
So the journey varies for everyone
For some, it's a beautiful journey
For some, it's a painful empowering journey
For some, it's pain, worry, and challenges
For some, it's amazing easy love
For some, it's like can I feed forever?
For some, it's like no teeth please it hurts a lot
For some, it's different each day
In this beautiful journey, many of my friends got help from their husbands also like cooking dinner to warm milk at night for their wives. I also had some common problems during this breastfeeding journey. Inverted nipples get solved by squeezing it frequently. My nipple got sore so I used to apply aloe vera gel. I do breast sagging exercises most of the time. My baby bites me while feeding. I didn't have any reaction as I read in one article to avoid any reaction otherwise the baby might do it again to check our reaction. Unlatch baby from the breast, wait for a few minutes, then try again.
Some tips to avoid sagging breast while feeding:
Eat healthy fats
Drink plenty of water
Wear a supportive bra
Shower
Exercise regularly
Maintain good postures while feeding
Use a nursing pillow while feeding
I also have breastfeeding experience in public. As we visited Singapore when Riyansh was one year old, I breastfed my baby. In fact, it helped me a lot instead of searching for warm water to clean the bottle. I could easily breastfeed him It also helped him to sleep easily. It saved my time and effort. I never felt ashamed to feed in public as everyone was doing their job and I just enjoyed it and it's really a very beautiful journey.
Breastfeeding was easy for me …
I know some of the moms don't even try breastfeeding due to some health issues they cannot control. But if you can, please do! It will definitely give you immense pleasure!
Disclaimer: The views, opinions and positions (including content in any form) expressed within this post are those of the author alone. The accuracy, completeness and validity of any statements made within this article are not guaranteed. We accept no liability for any errors, omissions or representations. The responsibility for intellectual property rights of this content rests with the author and any liability with regards to infringement of intellectual property rights remains with him/her.