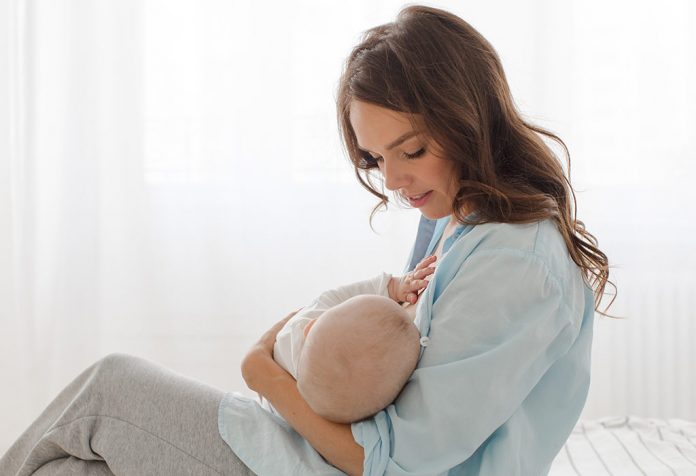 The immense joy that you get after holding your bub for the first time takes you to cloud nine, highest on your happiness levels ever. But my happiness was momentary. As soon as I had that love at first sight moment with my baby, I heard a nurse in my labour room saying, "I don't think this girl is gonna have any milk supply ever."
I was shocked, taken aback. How could someone say that to me? Who was she to decide? Just a harsh unexperienced nurse who took revenge by saying these words. Revenge because I objected her harshness during the initial stage of my labour and asked my gynaecologist to throw her out during my labour. Most depressing thing ever to be said to a first-time mom. Your brain knows the right and wrong, the good and bad but your heart keeps running …many times towards the unwanted.
Same happened to me. I knew all that she uttered was false, was just revenge to put my strength and morale down but my heart couldn't come out of it.
Day 1 – no supply. I panicked.
Day 2 – colostrum runs in but just two drops. It gave me hope and worry both.
Day 3 – signs of a good supply but no output.
I kept struggling and taking efforts towards building up my supply and trying to forget that sentence.
Meanwhile, my gynaec played a heroic role by talking to me, making me positive, putting in so much hope and confidence, reminding me of my strength, power and positivity that I showed during my labour. She did everything to make me positive. But my heart was blocked. Blocked at that sentence and that sorrow. I couldn't overcome that for next three months. Three months of low supply, pumping, back-to-back mastitis, antibiotics and what not. My thoughts were nothing different than what makes a new mom worry.
1. Won't I ever be able to build up a good supply?
2. Will my baby have to drink formula the entire year?
3. What if he doesn't have good immunity?
4. Will all this make him obese?
5. What if he won't achieve the milestones?
All these thoughts may sound silly but all this is what I went through. There were people like that nurse whose words added on to the negativity. In spite of all the positive motivation from my gynaec and family, it took me 3 long months to come out of that depression. Longest days, longest and toughest months of my life.
Think positive… positivity helps to buildup your milk supply. Nothing else will help. This is what I have learnt. Knowledge, thoughts, research everything is secondary. Positivity matters. Positive people matter.
Disclaimer: The views, opinions and positions (including content in any form) expressed within this post are those of the author alone. The accuracy, completeness and validity of any statements made within this article are not guaranteed. We accept no liability for any errors, omissions or representations. The responsibility for intellectual property rights of this content rests with the author and any liability with regards to infringement of intellectual property rights remains with him/her.