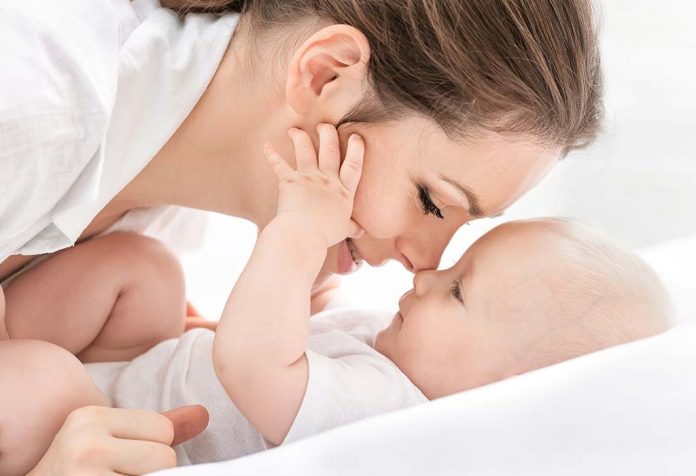 Last Updated on
A mother gives birth to a child, but actually, by another angle, a child gives birth to a mother, too. Suddenly, magic happens!
Before giving birth to a miracle in this world, I loved my mom a little less. I was stubborn, messy, and a little arrogant towards my mom (oops, bitter truth). In this world, we generally start taking our mothers for granted. But, I was thinking – why is she loving me the way she does, after all this mess or arrogance? She sacrifices everything – why? She left her dreams – why? She is quiet, and tolerates many things. Why? She doesn't care about her beauty and body. Why? She pings me all time… Why?
I got all answers at the moment I gave birth to an angel.
A mother, who was once a careless girl, who would eat at any time, jump from the sofa to the bed, was the monkey of her house, had so many complaints from her parents, who danced and sang in the shower, who had her favourite colour everywhere, from her clothes to wristwatch to hair pins… Who decided to have a baby, and had her life suddenly changed. She went from unplanned food to a diet chart, from midnight movies to early sleep, from jumping from one place to another to routine yoga, from her favourite clothes to oversized dresses. Everything changed. Her dreams and her passion suddenly stopped for a moment. Her life became pointless and lifeless. Nothing much interesting was left… She started feeling like she went from freedom to prison.
Then, a moment came when she heard her heartbeat. Suddenly, all her sacrifices seemed worthy. The fear of putting on weight suddenly converted into a happy moment. The only dream left in her eyes was the dream of this baby. She started day-dreaming of playing with her baby, her little toes and little fingers.
From wasted days to future planning, everything changed in her life. As days passed, she starts feeling those cute little movements, those kicks, those heartbeats, and that special bond, which is priceless.
I was always amazed at how a newborn baby can sense his mother, when his visibility is low. But, I got all the answers during my pregnancy. It is that special bond which binds two hearts and two heartbeats together. Now, the mother eats for two body. The baby hears her first music, the mother's heartbeat. She eats the food that the mother eats, and sleeps when she sleeps. She senses light for the first time in her small world in the womb. She licks her fingers and thumbs first time in the womb, and feels cold or warm inside, too. The baby is alive only because of the mother's care. The baby, upon seeing her mom for the first time, connects every string of love in a moment. She feels the warmth of her mother's body. She is in existence because of a woman called mother. The only person whose string of love (umbilical cord) is connected to her, is the mother's.
There is a lot to say and a lot to express, but to summarise, a mother gives birth to a child, and a child gives birth to a mother. I can proudly say that I am a mother of a 6 month old child. The moment a woman gives birth to a baby and looked into the eyes of the newborn, she understands the real meaning of the word 'love'. Hence, there is no bond as special as that of a mother and child.
Disclaimer: The views, opinions and positions (including content in any form) expressed within this post are those of the author alone. The accuracy, completeness and validity of any statements made within this article are not guaranteed. We accept no liability for any errors, omissions or representations. The responsibility for intellectual property rights of this content rests with the author and any liability with regards to infringement of intellectual property rights remains with him/her.