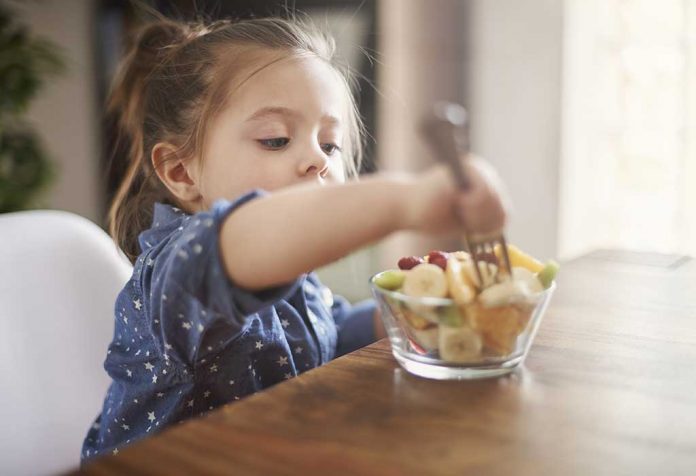 My daughter, two-year and one-month-old now has been eating on her own since almost a year now and she eats any type of cuisine offered to her. And I feel that self-feeding being an important milestone for my kid's development, I have genuinely achieved something. It gives me a sense of accomplishment in many ways. For one, I don't have to worry about what she will eat, how will I feed her, etc., whenever we are travelling (and we do travel a lot), so it's a big relief. I don't have to carry lots of eatables for her in my luggage ( which I still do, obviously I am a mommy, so you know). Secondly, I am intending to send her to playschool from June this year, and I might be one of the few mommies who wouldn't have to worry about whether my child had anything or not.
I really feel that I am blessed to have a child who is so fond of eating when all I see around is mothers running after their kids to make them eat. No mother in this universe would let their child go empty stomach. We are ready to do just anything to ensure that our child takes a few morsels down their throats. But trust me, if you try training your child from the beginning, it isn't impossible. Here are a few tips that worked for me and I feel would work for other mothers as well.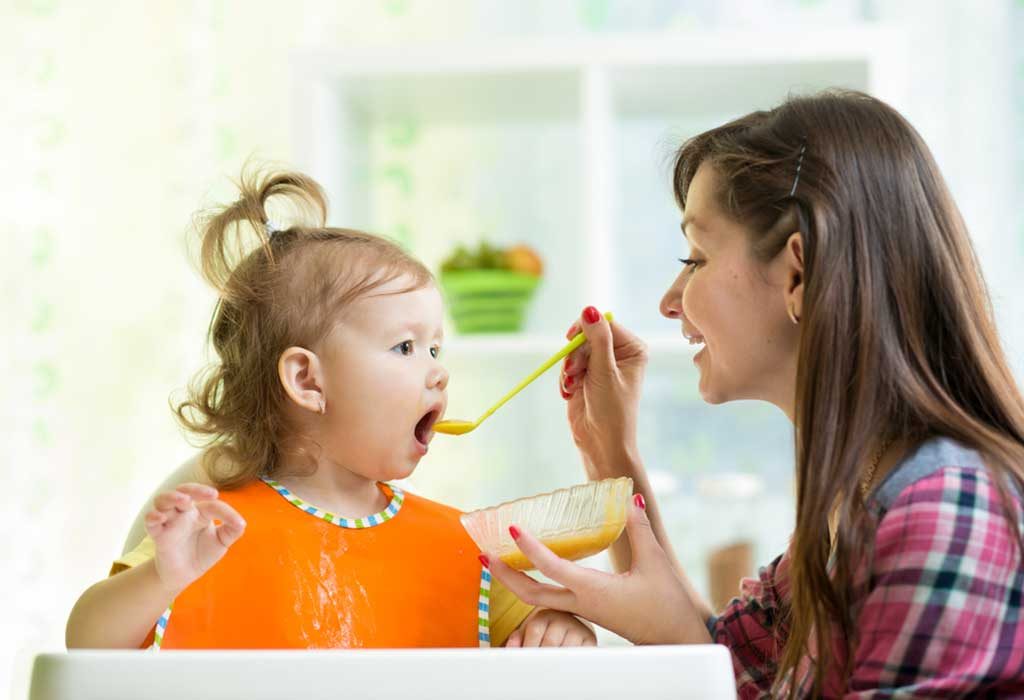 Start from An Early Age
I started solids for her since she was 6 months and I used to give her two servings of solids a day, one of seasonal fruit, and other of either wheat flour porridge or dal ka paani. Banana is the best choice in fruits as per availability, health quotient, and ease of feeding. Just mash it and feed, or make banana shake and give, or you can make something fancier if you feel the need, plus it generally goes well with most kids as per my knowledge. But try not to give fruits after sunset.
Let Your Child Touch and Explore the Food While Eating
This is very important for developing a sense of smell and touch in children. It also helps in developing the fine motor skills of a child as he/she coordinate their muscles to pick up food and place it in the mouth.
Feed in Small Portions
This gives you the opportunity to introduce foods of different nutrient groups at different times and also provide variation in taste, texture, and nutritional value to the child.
Adjust Your Mealtimes With Your Child's Mealtimes
Kids tend to be curious about what their parents eat, so it's a good opportunity to make them eat on their own. I haven't cooked a different or less spicy meal for my child once she crossed the dal ka paani stage. She happily eats what we eat and savours all tastes with equal zest.
Let Them Eat On Their Own and Make a Mess. Also, Appreciate Whatever Little Amount They are Able to Eat
Motivation works wonders with little angels as they are encouraged to eat more on their own and they also understand how to handle different textures of food. Appreciating makes them happy about what they are eating and they will ask for it again.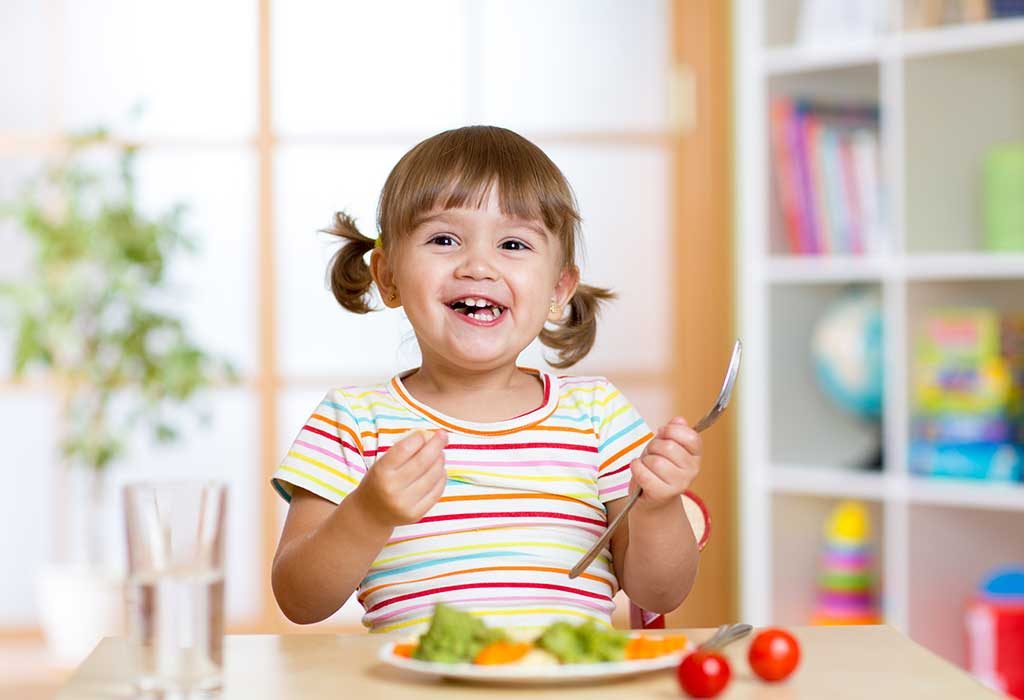 Do Not Force Feed
Every now and then, mothers try to force a morsel into their children's mouth and in most cases, they spit it out. I genuinely feel that we should respect their choice, taste preferences and mood because forcing makes them withdraw from food further. On my first visit to my pediatrician, he said, "God has sent them with the capability to ask for food when they are hungry, let them be your guide.' And I swear by this and my child has developed a positive motivation towards food always.
And Lastly, Don't Use Mobile and TV as a Distraction While Feeding Your Child
This is a common scenario wherever you find kids in restaurants, hotels, or even at homes. This is developing into a form of the disorder called screen dependency. When kids eat watching TV, they don't explore the food that they are eating. They never enjoy the taste of their food, which is why it is important that kids don't depend on television while having a meal.
These tips worked for me and I am proud to say that I am sure my child won't be hungry in any circumstances. I may get a complaint that she eats other kids' food, but my tiffin won't come untouched from school. I plead other moms to give these tips a try and let me know if these worked for you.
Happy reading, happy parenting!!
Disclaimer: The views, opinions and positions (including content in any form) expressed within this post are those of the author alone. The accuracy, completeness and validity of any statements made within this article are not guaranteed. We accept no liability for any errors, omissions or representations. The responsibility for intellectual property rights of this content rests with the author and any liability with regards to infringement of intellectual property rights remains with him/her.