Christmas Tree Decoration Ideas for Kids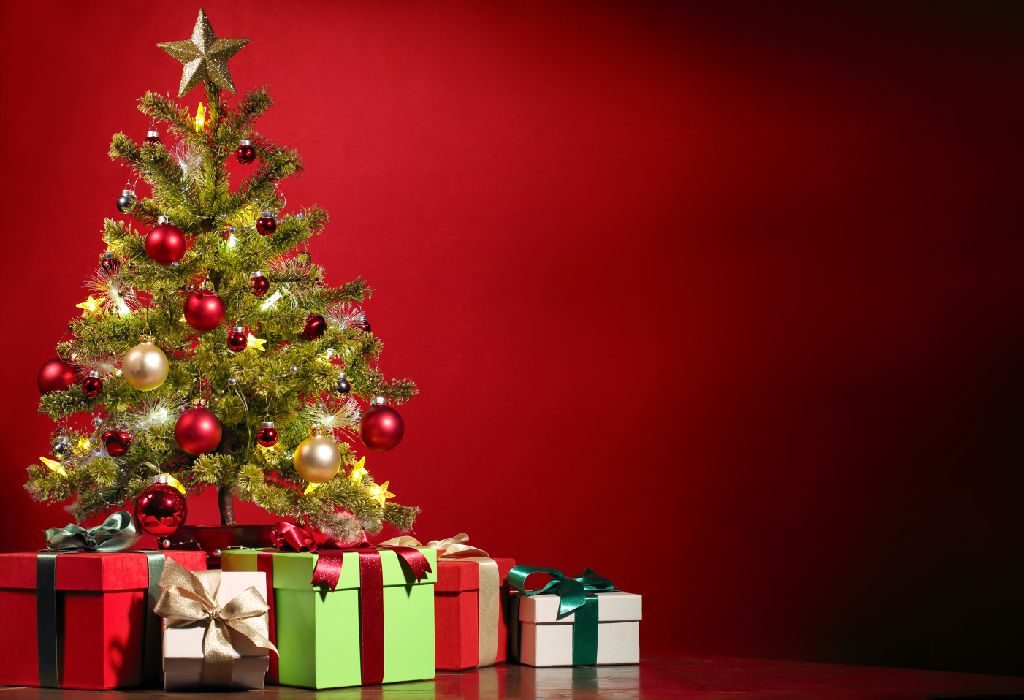 Christmas is a festival that brings families together. This festival is especially loved by kids as they look forward to receiving gifts, eating Christmas cookies, and decorating the house and tree. If your child enjoys craft activities, let him help you with Christmas decorations. Decorating the tree is a big Christmas activity which we all love to do. And your kid must be enjoying it too. So how about you let him decorate the tree? It would be a great activity for him to use his imagination and creativity, and you will get to have a lovely time together as a family! If you need some Christmas tree decoration ideas to help out your kiddo, we have a few ideas that you will love!
Ideas for Christmas Tree Decoration
There are a lot of ways to decorate Christmas trees. All your kids have to do is use some imagination to make the Christmas tree look magical. But if your kid needs some suggestions to get started, we have some amazing Christmas tree decoration ideas!
1. Handmade Christmas Ornaments
Christmas tree decorations need not be very expensive; if your kids use a little imagination, they can decorate the tree with easily available craft supplies. Making customized ornaments can be an excellent way to warm up to the idea of a fun-filled Christmas holiday with the family. You can get basic craft materials like handmade paper, gems, sequins, sparkling powder, ribbons, pom poms, Christmas lights, etc. Ask your child to make ornaments using these supplies and make the tree look magical. Help your child if he needs help making handmade ornaments and have a wonderful time. Christmas is all about having fun with your family!
2. Recycled Decoration
You can give a new meaning to Christmas tree decoration by starting a new tradition of recycling in your family. Recycling is the need of the hour, and your kids should understand it too. This Christmas, ask your child to use old or used products in the house to adorn the Christmas tree. He can use things like aluminium foil, old gift wrappers, plastic wrapping material, cotton balls, wool yarn, and anything that he thinks will help him decorate the tree and can be aesthetically transformed into a Christmas tree ornament. Using old items to adorn the Christmas tree might seem challenging for your kiddo but trust us, he will do a great job. He will use his creativity and imagination even more and will become socially responsible too by practising recycling regularly.
3. Origami and Paper Cut-Outs
If you have a child at home, you must be having origami or colourful papers too in your house. And these can be used to spruce up the Christmas tree. Teach your kids to make ornaments using Origami paper. Paper cut-out designs can also be used – he can make snowflakes, reindeers, etc., using cut-outs. Teach him to make delicate snowflakes or cute little Santa Claus figurines or garlands. This way he will get better at craft activities and you will have Christmas ornaments in time to decorate the tree.
4. A Cotton Snow Tree
If your child does not show much interest in making handmade ornaments and is not much into arts and craft activities, he can still decorate the Christmas tree. You can give him a bundle of cotton to make a white and snowy Christmas tree. Create wisps of snow with cotton fibres and help your child arrange them on the Christmas tree. He can even add fairy lights around the tree to make it look all the more beautiful.
5. A Meaningful Tree
If you have recently welcomed a baby into the family or your child has mastered playing an instrument or aced the school results, then these could be wonderful things to commemorate in your Christmas tree decorations. You can help put up your child's achievements on the tree. No, he shouldn't hang the trophy that he won in a competition. But you can get cute little charms like a trophy charm or more to hang on the tree.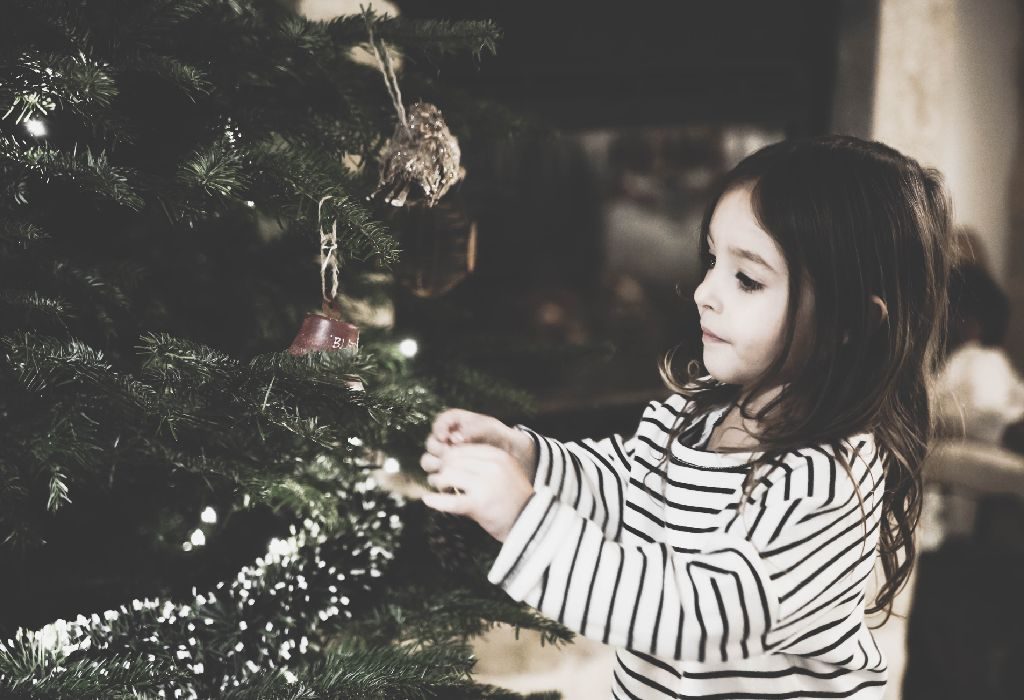 Reasons to Decorate the Christmas Tree With Your Child
By involving your child in decorating the Christmas tree, as a parent, you instil the meaning of family values and love in your child. Maybe just for a few hours, but your child will do something creative and productive. While decorating the Christmas tree, he will also be away from screens. Christmas tree decoration with your child can, therefore, add layers of meaning to your family time.
Sometimes, parents are not even aware of their child's hidden talents. By asking him to help you decorate the Christmas tree, you can explore his creative side.
This could be the best time to get to know which cartoon characters your child admires the most and which colours are his favourite. His aesthetic ability can also become clear to you during Christmas tree decoration.
By decorating the Christmas tree with him, he can see your creative side too, which might inspire him. He will learn something new from you, and the bond of respect and love that you both share will get strengthened.
These are some Christmas tree decoration ideas that your child can use to decorate the tree. Help him in the process and have a great time together. Christmas only comes once a year – so enjoy with your loved ones, eat cookies, and spread the Christmas cheer all around. Merry Christmas!