Can You Take Your Baby to The Movie Theatre?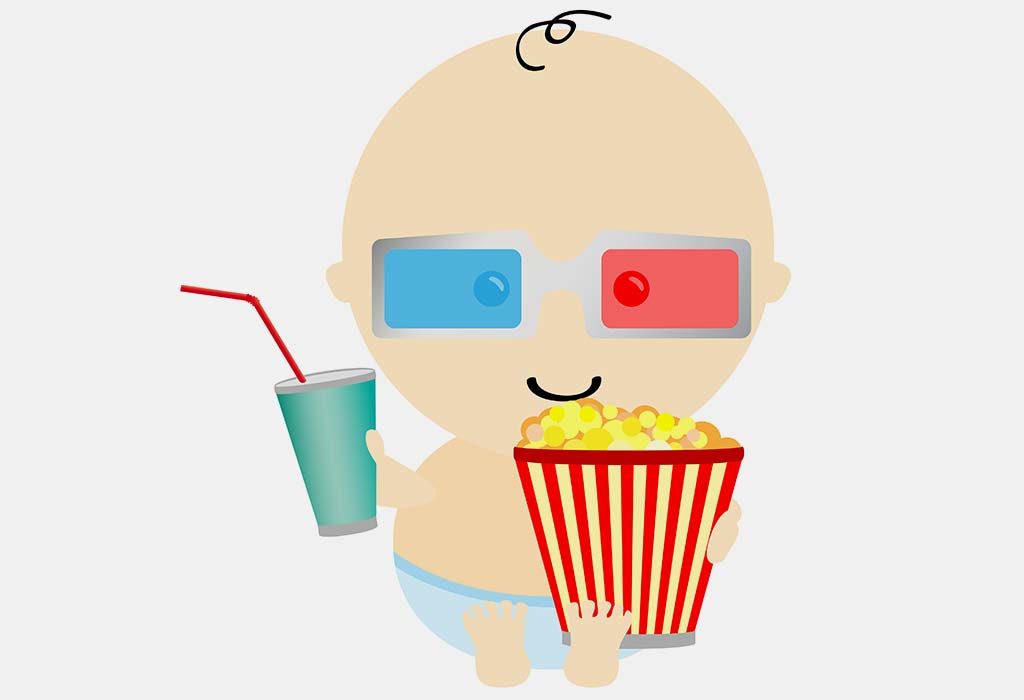 Parents of a newborn who are holed up in the house for many weeks desperately want to go outside. Watching a movie in the theatre with your favourite stars in it is an exciting pastime. With good planning, you can take your baby to the movie theatre along with you. But always remember that some people become very irritated when parents bring babies to movie theatres and they might give you some nasty looks when your baby makes even the slightest peep. So to avoid the same it is better to exit from the theatre if your baby starts crying.
Why Is It Unsafe to Take Newborns to The Movies?
While planning for a movie with an infant, you must be wondering are infants allowed in a movie theatre. There are no hard and fast rules and you can take your babies to the theatre at any time. However, newborns are very sensitive and loud music or noises in the movie theatre can damage the baby's eardrum and may lead to hearing issues. According to the American Academy of Pediatrics, for infants, a noise level that exceeds 45 decibels can lead to hearing issues and in some movies, the noise level may increase to 90 decibels. Also, the movie theatre atmosphere is dark and cold which can be uncomfortable for the babies as they are not habituated to the same. Secondly, Babies can easily catch infections so taking newborns to the public places like theatre can be risky as you won't know if the persons sitting beside you are not sick.
When Can Babies Go to the Movie Theatre?
You are now probably thinking at what age I can take my baby to the movies? It is advisable to take your babies to the movie theatre after the age of 2 which will become easier for you and for the rest of the audience. By the age of 2, the child begins to understand music and enjoy visual treats, and also the immune system is much more developed and stronger than before.
Things to Consider Before You Take Your Child to the Movie
If you are planning to take your child to the movie then following are a few things you should keep in mind.
Since the theatre has a cold and dark atmosphere, your child may be uncomfortable and start crying. You may want to take your baby out and have one more try. If he continues to cry, then you'll have to cut short the trip.
Sometimes strangers will tend to touch your baby. While telling them 'No' may sound rude, you may want to be careful about this. Or you can set boundaries and tell them 'No' in a polite manner.
Look for movies that are slower-paced or are of a shorter duration than the average blockbuster. Choosing the movie after seeing the trailer and taking reviews from your friends and relatives will help as it is difficult for babies to sit quietly for a long time.
Always remember to book a seat near the exit gate or toilet as you may have to exit more than one instance.
Book a weekday early day show as the crowd will be less compared to the weekend and people might be more tolerant if the baby cries.
Tips While Taking Infants to the Movies?
Now that we've explored can a baby watch a movie in the theatre, let's focus on some tips. It is very important to choose the right movie as the movie should be kid-friendly and you can also let your baby watch movies at home or at a special screening.
Carry baby soother and snacks with you so that you don't have to wait in ques to buy the snacks.
Carry a warm and cosy blanket for your baby and also make your baby wear socks and cover your baby's ears which will protect the baby's ear during the loud noise.
Carry a hand sanitizer and baby wipes with you to clean the baby's hands or wipe down armrests as they tend to touch everything which is around.
Exit from the theatre if your baby cries in the middle of the movie. Once your baby is calm and quiet, feel free to return to the movie.
Check whether you have a baby-friendly movie theatre in the city or not. Some theatres are more tolerant of babies than others. There are cinemas which have strollers or "mothers and babies" screenings to accommodate parents with young children.
Avoid 3D, 4D, and Scary movies as the visual affect can make your baby feel scared. If you find your baby is scared then just hug and hold your baby until the scene passes or move out.
Carry extra diaper with you to avoid stinking up a movie. Make sure to change any messy diapers as soon as they occur as the smell will bother the audience.
Bring a quiet toy along with you. The baby may tend to fall asleep while playing with the toy.
Always hold your baby in your arms because theatres are very dark. An unsecured baby could stumble down the stairs or fall through aisle borders, so keep an eye on them for the entire movie.
Last but not least, if your child cries or troubles someone during the movie, apologize to the person they're bothering and take your child outside until they can calm down.
Taking babies to movies is a debatable topic and most parents agree that they should wait until they are older. However, if it is a harmless movie and you can control the parameters, you can take the precautions to make sure that you can enjoy a nice, kid-friendly movie with your little one.