Can Pregnant Women Consume Flounder – Benefits and Safety Tips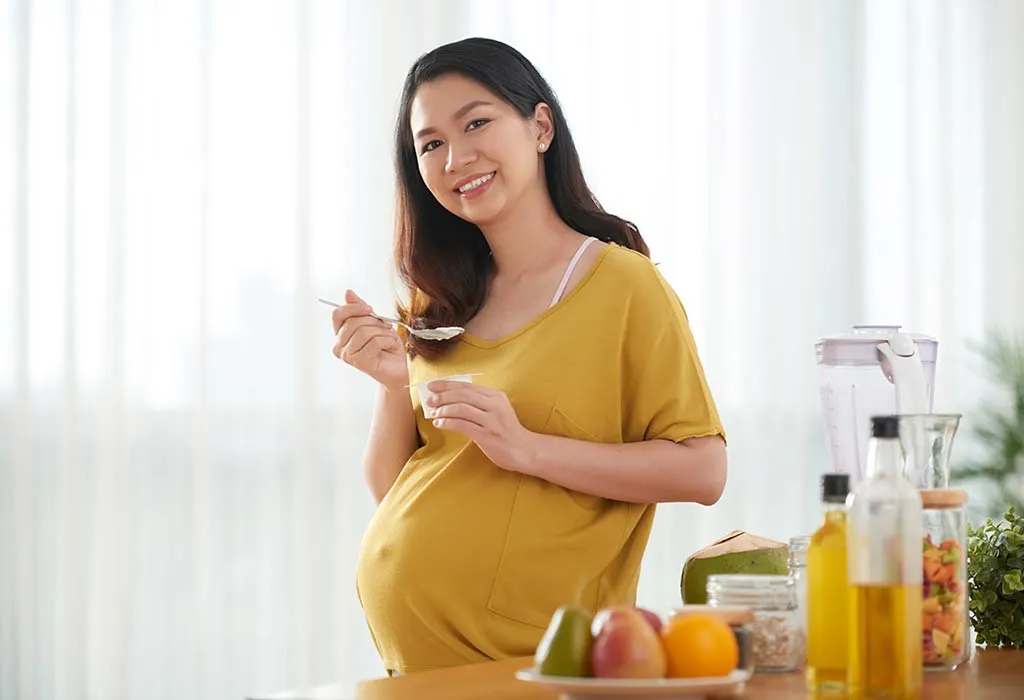 Fishes with high levels of mercury are not safe for pregnant women or those who are breastfeeding. Eating fish with excess mercury, a toxin known to harm the cognitive development of the fetus. Whereas eating too little fish may deprive your unborn baby of the most important omega 3 fatty acids, known to enhance brain development and fetal growth in general. As there are several varieties of Flounder fish, it is important to check their health benefits, mercury levels, portions sizes, and ways to make the different delectable recipes that would help you enjoy them in the right way.
What Is Flounder?
Also known as fluke, the Flounder is a flat-demersal fish found mostly at the bottom of seas and oceans worldwide. Some species of Flounders can also enter estuaries that transform from normal fish to flatfish in adulthood. There are many species of the Flounder, like sole or halibut, which have their distinct flavors. They have an oval, flattened body with largemouth, and Flounder has a delicate texture and a mild, slightly sweet flavor. According to the FDA, Flatfish or flounder fish is a low-fat, nutrient-rich mild tasting fish that is a safe choice for pregnant women.
Types of Flounder Considered As Low Mercury Level
The Environmental Defense Fund has broken down the mercury content of different types of Flounder with a "low mercury" rating. Here are some of the flounders with low levels of mercury that make Flounder safe in pregnancy:
Starry Flounder
Windowpane Flounder
Blackbuck Flounder
Summer / Winter Flounder
Yellowtail Flounder
Arrow tooth Flounder
Witch Flounder
Is It Safe to Eat Flounder When Pregnant?
Most pregnant women worry, "can I eat flounder while pregnant?" due to the conflicting reports they receive about Flounder fish. Flounder is generally safe to eat when pregnant if it's fully cooked. Low in mercury, flounder is an excellent lean source of protein and contains minimal amounts of vitamins. As there's more than one type of Flounder, one needs to look at the mercury levels, portions sizes, and ways to make their favorite flounders super healthy during pregnancy.
Health Benefits of Eating Flounder During Pregnancy
Flounder is a good choice of fish to consume in pregnancy as it has a host of healthy advantages. Here are some of them:
Flounder is a rich source of dietary protein that is essential for your baby's growth and development. It also repairs your skin, organ, and muscle tissues.
The omega-3 fatty acid in Flounder reduces the triglyceride levels that help reduce the chances of heart disease.
It is an excellent source of vitamin B and vitamin D.
How Much Flounder Should Pregnant Women Eat?
As Flounder has a low mercury level, you can safely eat it several times a week during pregnancy. As per the FDA recommendations, pregnant women can eat around 8 – 12oz a week of Flounder containing low mercury content. In general, a portion of fish is about 3 to 4 oz., depending on the size. Hence, a pregnant woman can eat Flounder up to three times a week.
Healthy Recipes of Flounder While Pregnant
Here are some healthy recipes of Flounder that you can relish preparing and eating while pregnant.
1. Baked Flounder Fillet & Sautéed Veggies
This go-to nutritious fish dinner containing a rainbow of veggies, Flounder, and thyme adds just the right sweet, lemony and peppery taste is sure to get you hooked.
Ingredients
Flounder fillet – 1lb
Cherry tomatoes halved – 1/2lb
Broccoli chopped into small pieces – 1/2lb
Medium red bell pepper chopped – 1
Small sweet onion thinly sliced in rings – 1
Garlic cloves finely chopped – 2
Olive oil 2 tsp – 1Tbsp
Kosher salt – 1tsp
Lemon pepper – 1tsp
Dried thyme – 1/2tsp
Ground black pepper to taste
Fresh thyme sprigs for garnish
Total Cooking Time: 25 Minutes
Servings: 4
Method
Preheat oven to 425°F.
Heat one tbsp olive oil in a skillet over medium-high heat.
Add onion and garlic. Cook for 3-5 minutes, until translucent. Add bell pepper; sauté until soft. Add broccoli and tomatoes to cook until tender for about three minutes. Sprinkle salt and pepper to taste. Remove from heat.
Arrange Flounder and drizzle with the remaining 2 tsp olive oil in a baking dish. Season with thyme, salt, and lemon pepper. Bake 8-10 minutes until the fish turns golden on top.
Serve with sautéed veggies and garnish with thyme sprigs.
2. Baked Flounder With Parmesan Crumbs
Try this easy, healthy, quick, and family-friendly recipe to put together a dish complete with grated Parmesan cheese, lemon zest, and the wonderful aroma of fresh basil.
Ingredients
Flounder fillets – 4 (2 Pounds)
Salt and newly ground pepper
Newly Grated Parmesan Cheese – 3/4th Cup
Coarse Fresh Bread Crumbs – 1/2 Cup
Melted unsalted butter – 4 Tbsp.
Extra-virgin Olive Oil – 2 Tbsp.
Total Cooking Time: 15 Minutes
Servings: 4
Method
Preheat the oven to 425°F.
Season the fish fillets with salt and pepper in a large baking meal.
Mix the Parmesan with bread crumbs, melted butter, and olive oil to drizzle over the fillets.
Bake for around 15 minutes until the fish turns golden brown.
A well-cooked fish leaves a firm, easily flaked flesh that is just right to be consumed. In case of any doubt, check with your doctor about the right quantity, how often you can eat Flounder fish, and any specific side effects during pregnancy.
Also Read:
Eating Sausage in Pregnancy
Consuming Meat while Pregnant
Consuming Liver during Pregnancy